Modern, stylish, and impeccable, Israel's Ben Gurion Airport is a fair primer for its nearest city, Tel Aviv. All shiny skyscrapers, Art Deco-era buildings, and cool bars and restaurants loaded with modern, stylish, impeccably-dressed people by the Mediterranean, it's easy to forget that this is a very old place.
That's not true elsewhere in Israel. It's barely true anywhere else in Israel.
An hour from Tel Aviv on a comfortable air-conditioned bus or in a pricy ($80 and up) taxi is one of the oldest continually inhabited places on Earth, the Holy City and living history book that is Jerusalem.
The old city's Old City
Nowhere in Jerusalem is as old as its Old City, the ancient, walled center of that dates back thousands of years. It's both a navigation point and a focal point, its crenelated walls visible from the many hills of the city.
The day I landed in Israel, Jerusalem was gripped by a sandstorm. That isn't at all what it sounds like. These aren't great gusts of dust blowing for miles like in the depths of the Sahara, nor even the red tempests from Lawrence of Arabia's old stomping ground across the Dead Sea in Jordan, Wadi Rum. No, the Israeli version was a driving, yellowed rain that left you both soaking wet and covered in a thin layer of dirt.
The Old City was a refuge, its covered labyrinth of staircases and cobbled streets mostly dry and its myriad vendors and restauranteurs shouting teasing greetings and offering invitations to get warm and spend money. Like any Old City, Jerusalem's is mostly made up of shops selling imported Chinese junk, the bubble-blowing machines and plastic back scratchers ubiquitous in every daily market in every corner of the world. But unlike the souks of Marrakech or the Grand Bazaar in Istanbul, Jerusalem's Old City is a daily pilgrimage site.
In the Old City's core, the Western Wall of the Temple Mount draws scores of visitors each day, sandstorm or no. This, the holiest place in Judiasm where the faithful can pray, is one of Jerusalem's great sights, even for a gentile. There's a furious energy, a gyrating sort of rapture, that's captivating and in turns heightened by the security checks and reproachful glances of some pilgrims, then mellowed by the friendly, curious conversations of the others. All of this at the door of the holiest site in Judiasm, a few meters from one of the holiest sites in Islam: the Dome of the Rock (Al-Aqsa Mosque).
That proximity is a good reminder that Jerusalem has served as the Holy City more than once. The old city's districts is another reminder of its historical multiculturalism: there are Jewish, Muslim, Christian, and Armenian Quarters, each worth a few hours of wandering, snacking, and shopping.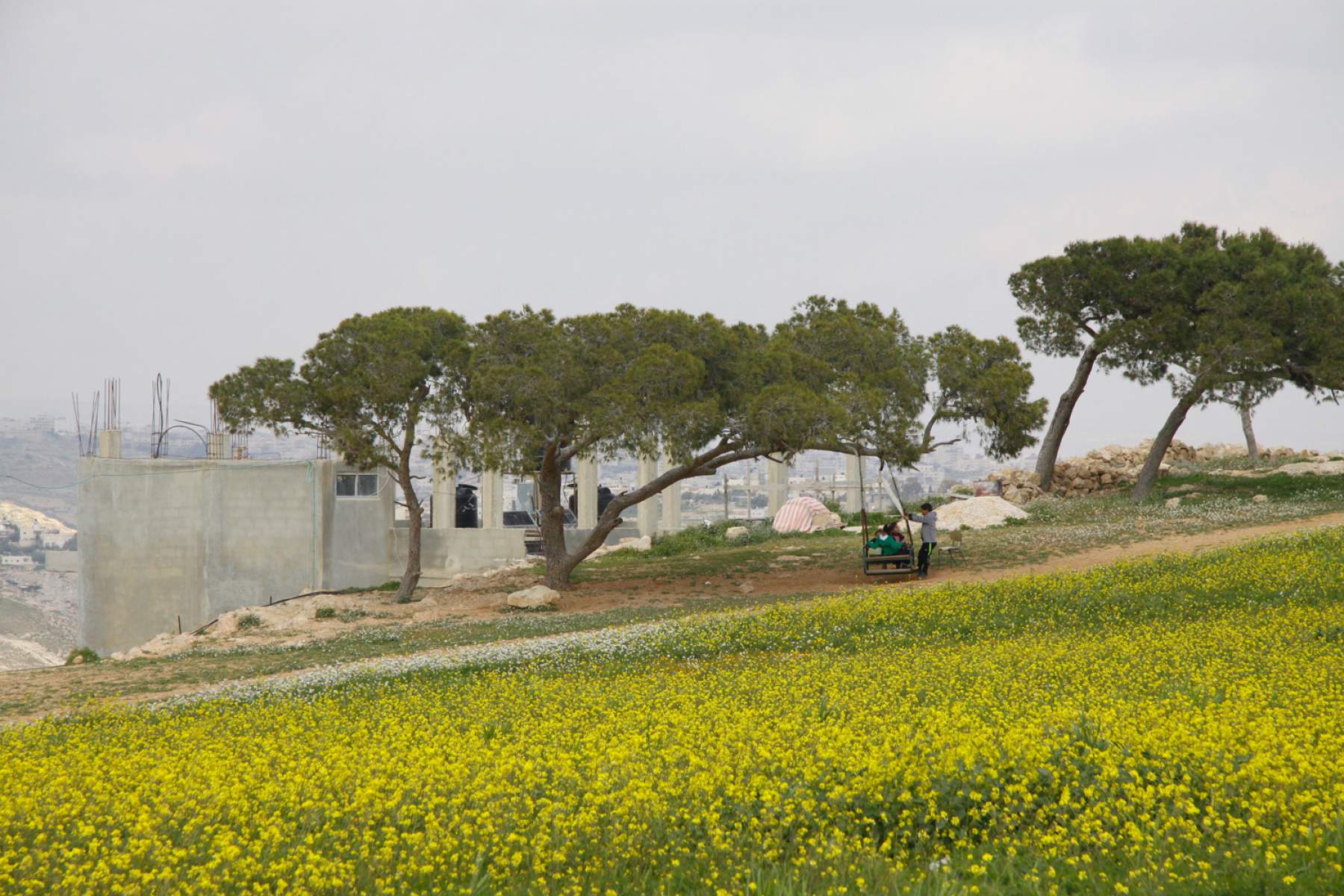 Outside the city walls
Beyond the Old City, Jerusalem's multiculturalism is even more pronounced, though pocketed and sometimes segregated. A walk from the Jaffa Gate up Yafo Road reveals New York bagel shops run by kids from Amsterdam and Ethiopia, Belgian bars, and Polish restaurants. Turn right from Jaffa Gate and you're in ultraorthodox neighbourhoods without women, filled only by men in long black clothes shooting you dirty looks. Turn left and you're an easy stroll from the German Colony with its excellent restaurants and gentrified First Station pedestrian mall.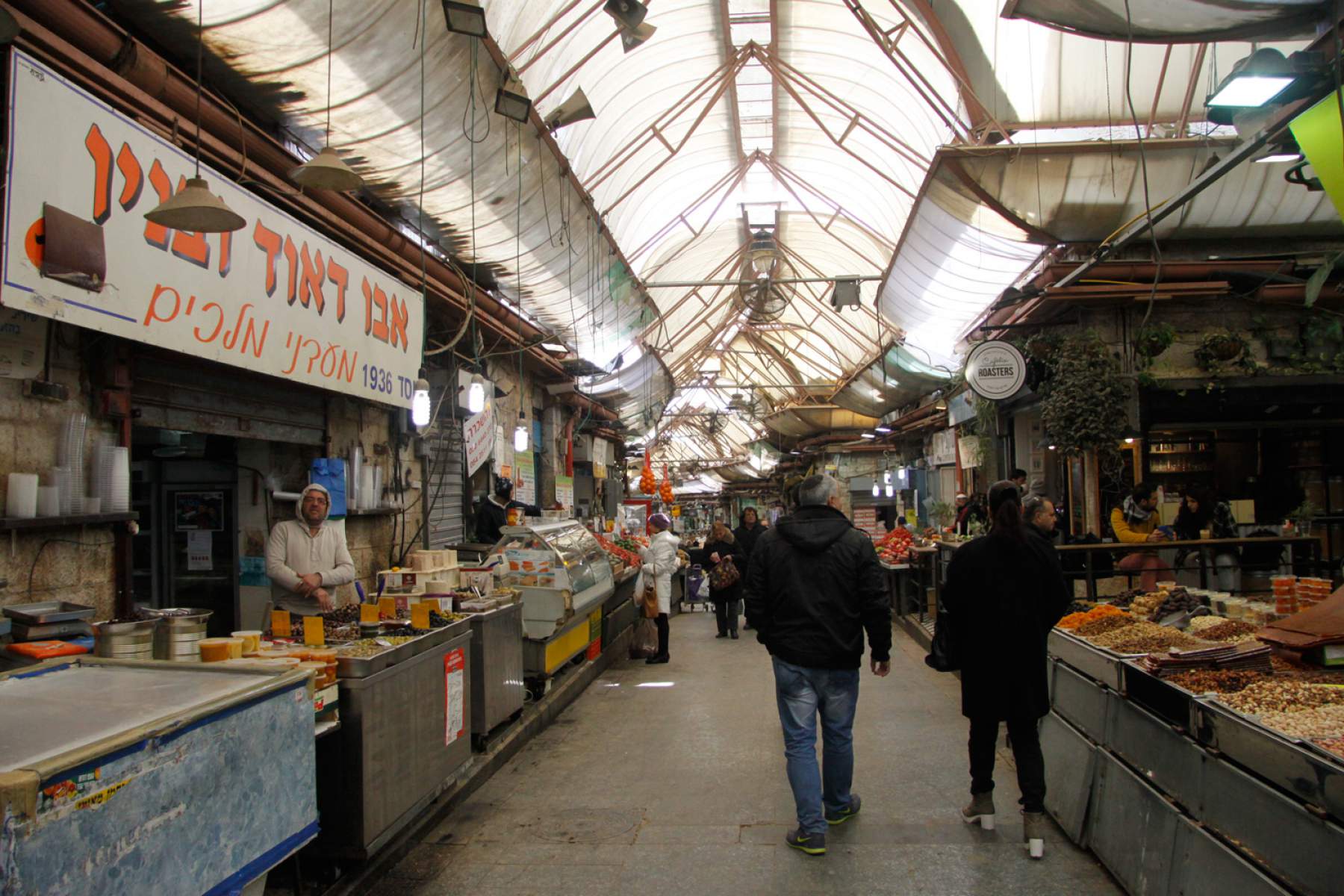 Everywhere, the food is generally great, the people usually friendly, and the cacophony of languages is matched only by the great range of opinions about the current state of the country and its politics. No one is shy to talk shop in Jerusalem.
Except from about midday on Friday to sundown on Saturday, when most of the city is shut down for Shabbat. Public transit stops, the restaurants close, and most businesses are shuttered. It makes for a difficult day as a traveller. Though non-Kosher restaurants are open and some of the Arab-run food stalls in the Old City turn out chicken wraps, it's a good day to get out of Jerusalem and take a dip in the sea.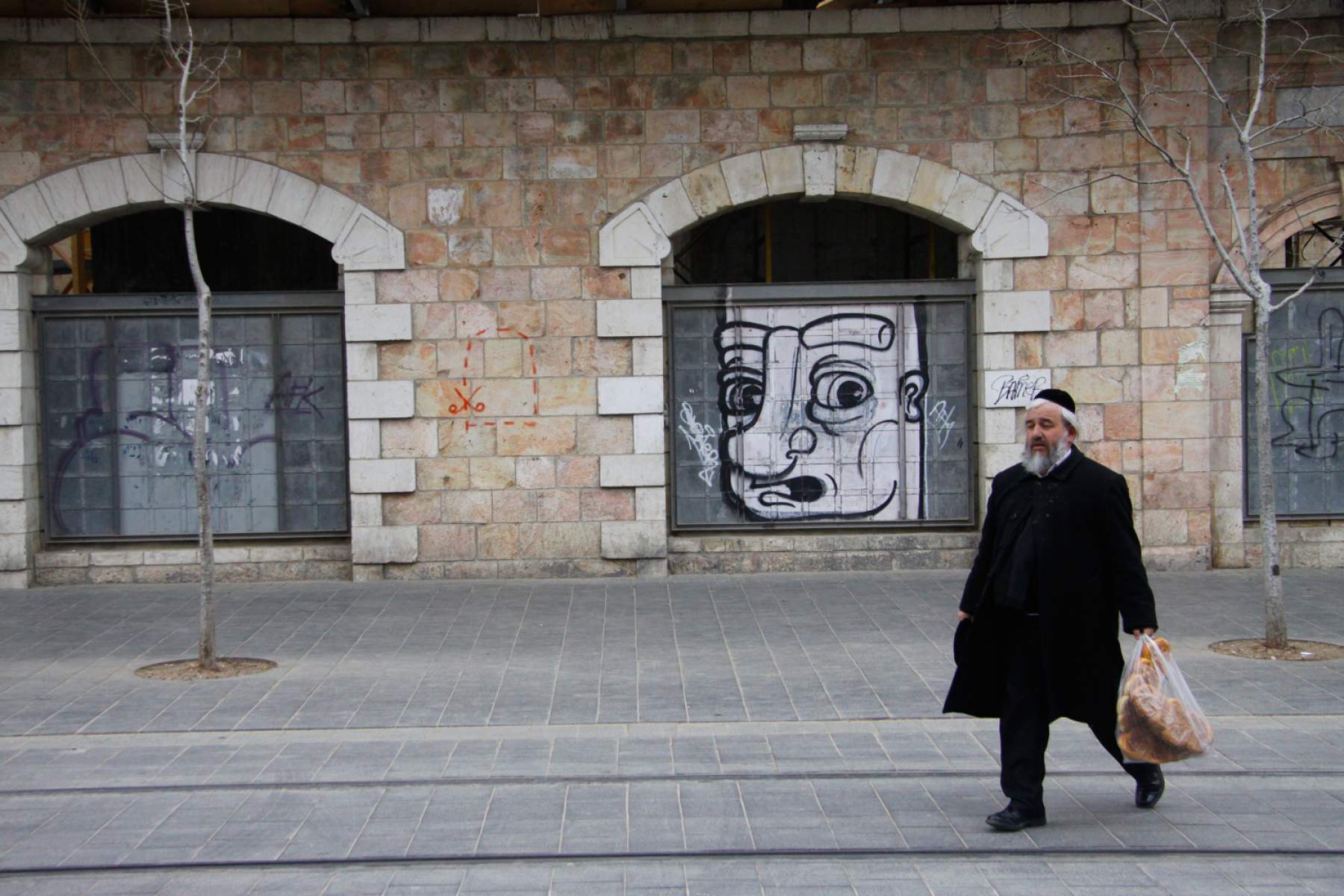 The unsinkable sea
Or at least to try to take a dip. Israel, Palestine, and Jordan share the highly alkaline Dead Sea, a slippery, oily, inland sea that sits below sea level and is so highly salted that swimming is impossible. Instead, a dip in the Dead Sea is more of an exercise in balance, trying to will your limbs beneath the water and being repeatedly rejected. In summertime, there's no solace to be found in the Dead Sea from the beating sun, just a sunburn from bobbling on top.
But the journey and the effort are well worth it.
From Jerusalem, there are two routes: one circumventing the West Bank via Be'er Shiva and via Masada, the site of Herod's Palace on a plateau overlooking the Dead Sea and Jordan Valley. The other is through the West Bank, via the biblical cities of Bethlehem or Jericho. It's a matter of taste or comfort. Masada is breathtaking, but the drive down to below sea level via Jericho rivals it. Bethlehem is a bustling town with a thriving tourist trade, and worth a visit on its own. Both routes are safe, but the West Bank route reveals a considerable amount more about a divided and difficult region, and exposure to (and time spend with) the people living on the other half of the divide should be a requirement of any trip to Israel.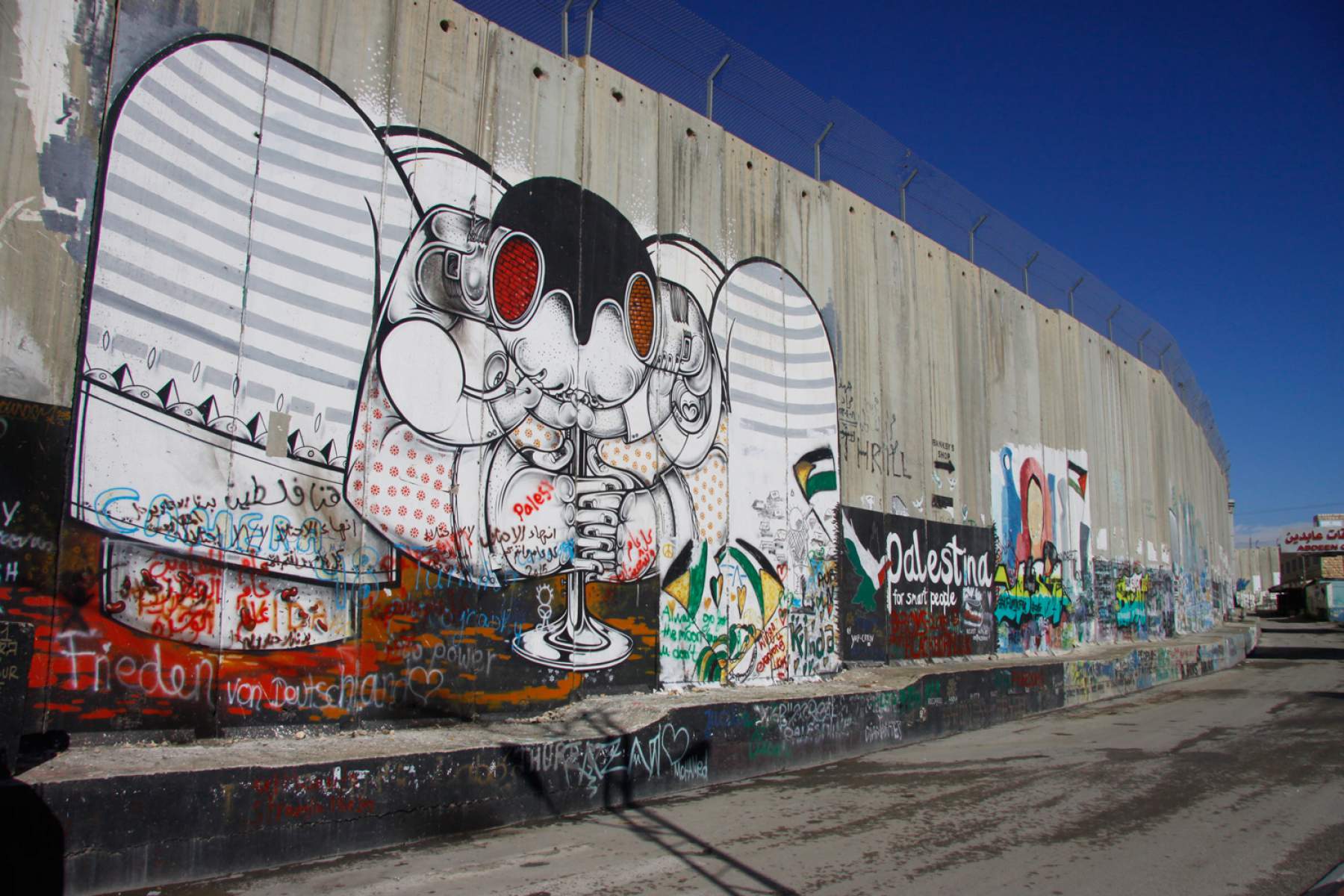 Both roads lead to the bottom of the world, though, to the still and lifeless sea. Hotels along the coast road have beachfront areas or run shuttles to private areas where you can coat yourself in the stinky mud known for its restorative properties, and many offer the absolutely necessary use of a shower, even for day trippers.
Air Transit flies from Montreal and Toronto direct to Tel Aviv from June to October.
Cover photo credits: Arian Zwegers
The comments and contributions expressed are assumed only by the author. The recommendations, intentions or opinions expressed are not necessarily those of Transat AT Inc. or its affiliates. See terms of use of the Air Transat website.