Biarritz sits between sea and mountain on the coast of the French Basque Country. With its world-class waves, raw charm and sublime sunsets, it has all the makings of an idyllic vacation. Walk among people brought together by a love of the small, magical city and its breathtaking landscapes. Many of them are people who, once upon a time, came for a vacation and found a home. The city—nicknamed "French California" —has an authenticity that been known to inspire travellers to stay and put down roots. That's the case with Florence Bouloc. After trading the hectic pace of life in Paris for the art of living in the Basque Country, she opened her practice as a personal development coach. Join us for a seaside journey as Florence introduces us to good-to-know places and personal favourites.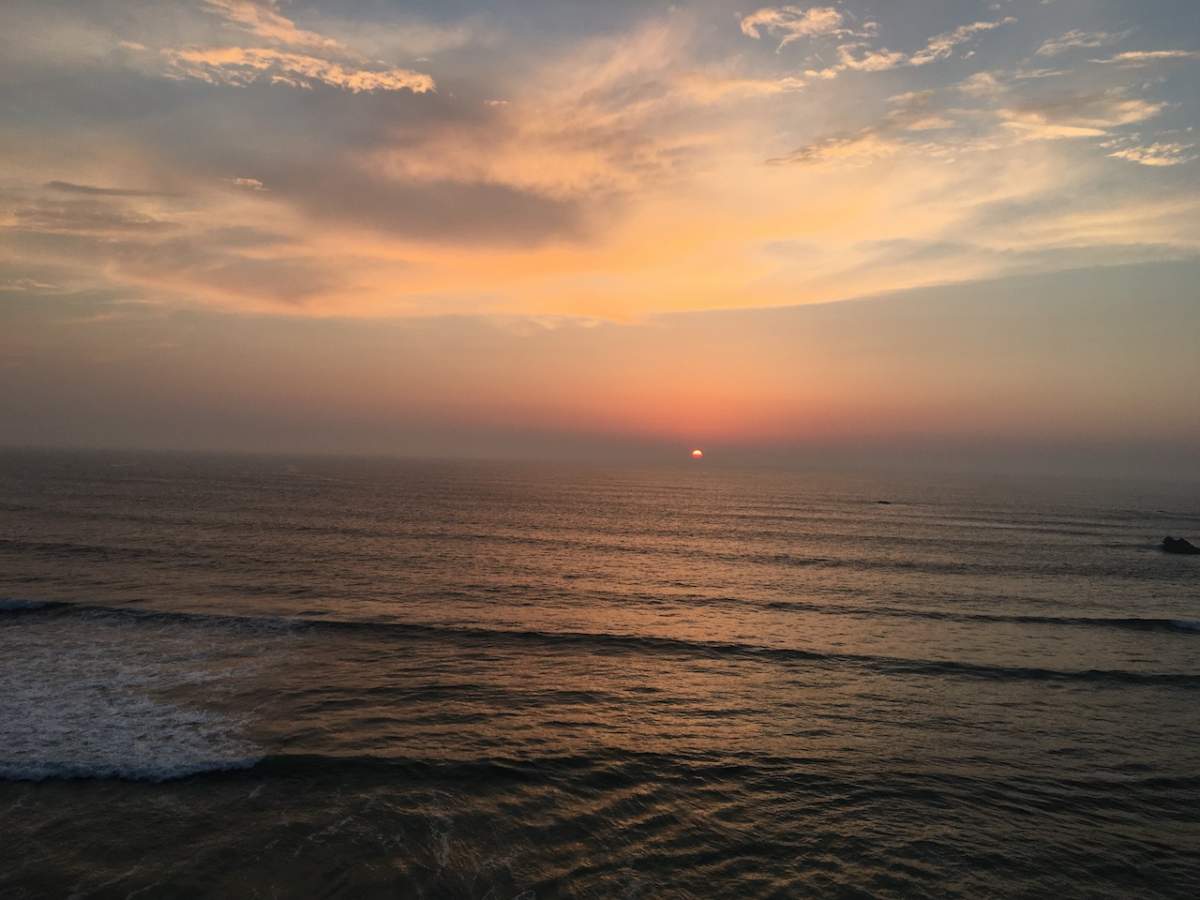 Les Halles
Our adventure starts with a gourmet breakfast at the Halles de Biarritz market, perfect for a first taste of the Basque Country's vibrant ambiance and delights. Delicious omelette at Maison Balme, truffle specialists for four generations. And straight from Château Mallié Chante l'Oiseau: a wine tasting with Jérémy, who hails from a family specializing in reasonable, organic production in the south of Gironde.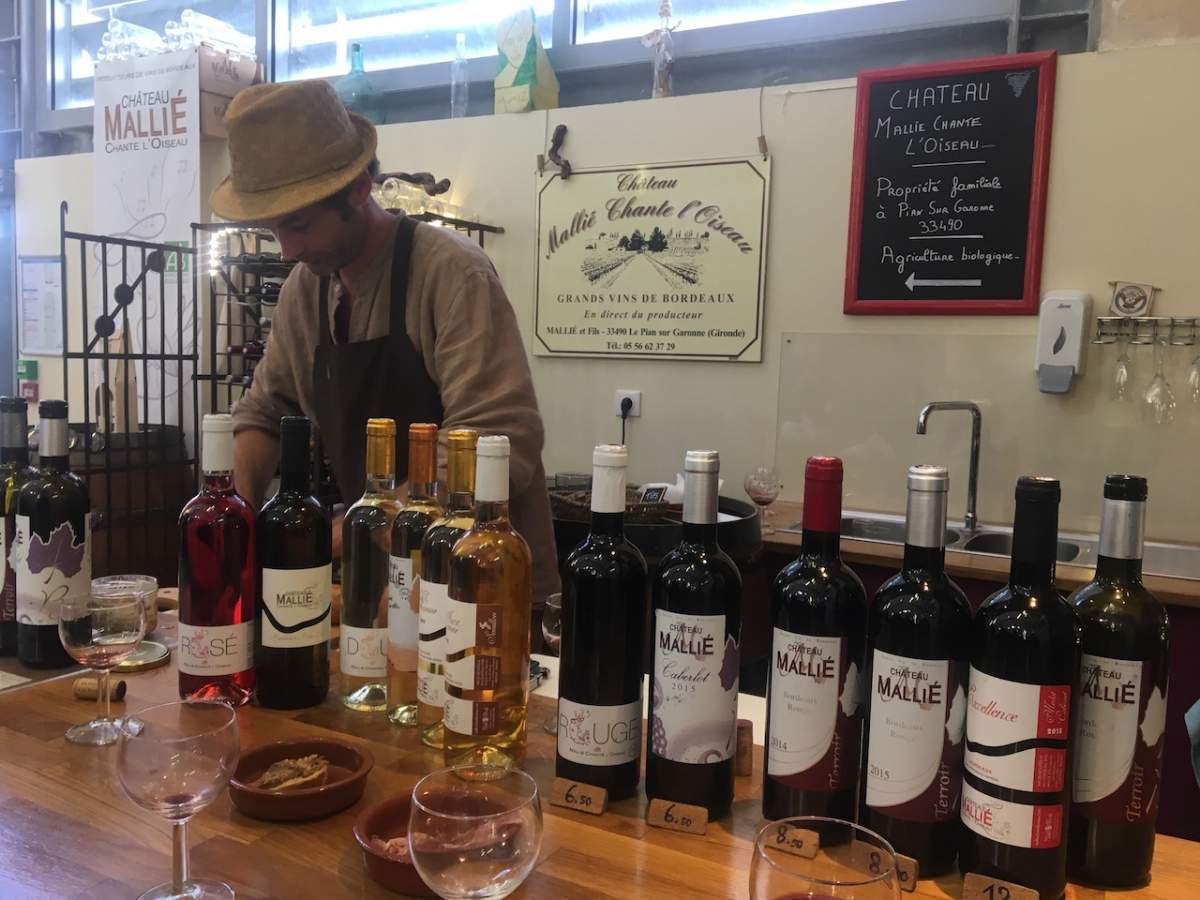 Beside the Halles, Chez Jojo is a newly opened boutique with a choice selection of vintage clothing and affordable designer items.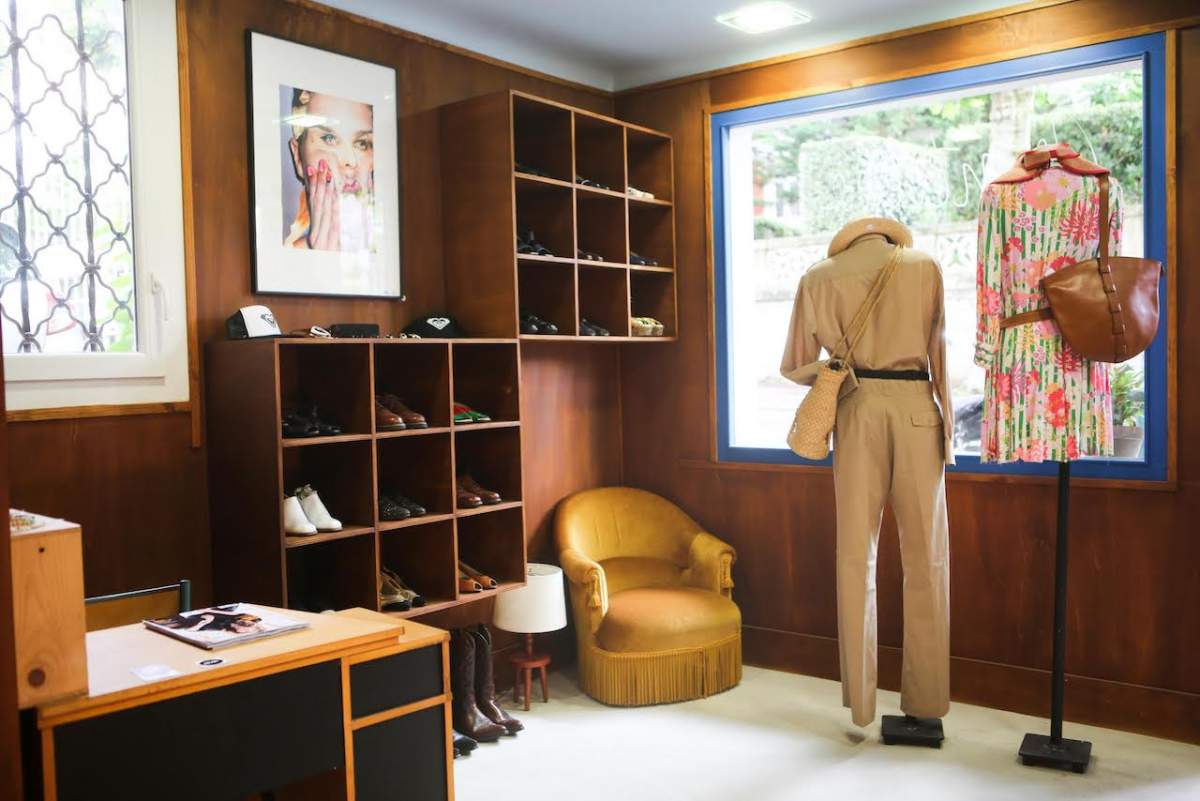 Another must in the Halles area is the famous prime rib cooked in a wood-fire oven at Haragia, a gem hidden in a cul-de-sac. It's right next to Florence's favourite bar, the one and only Classique, a great place to dance and drink any day of the week.
City centre and Grande Plage
Our journey across the downtown area is strewn with many wonderful stops. Basque Country houses with their picturesque architecture blend seamlessly with the posh Hôtel du Palais, built by Napoleon III for Eugénie, and the art deco style of the casino.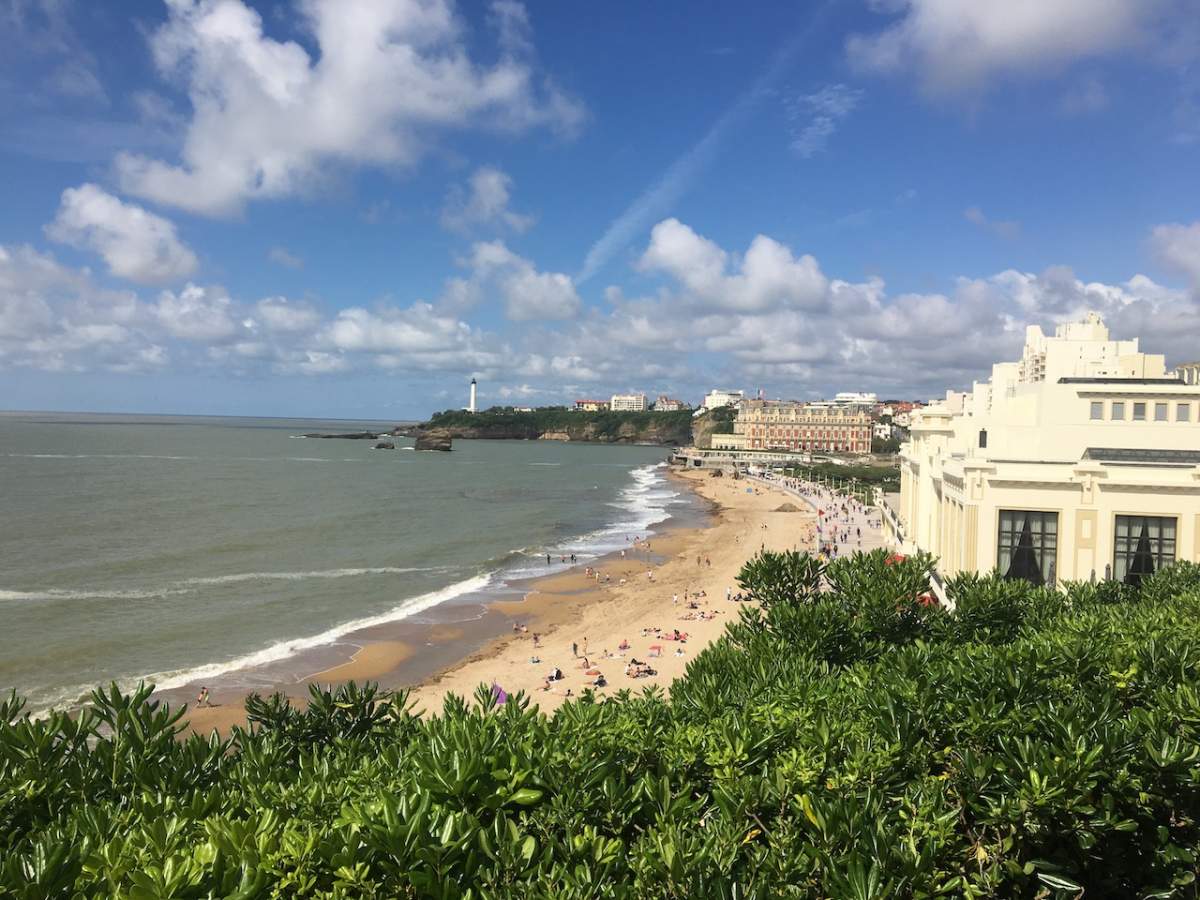 We recommend the authentic Bookstore, a wonderful place to spend a rainy day while savouring Basque macaroons from Pariès. On weekends, Milwaukee Café is a classic for American brunches.
Port des Pêcheurs
In the meanwhile, the shoreline takes us to the Grande Plage—the beating heart of Biarritz. We reach the charming Port des Pêcheurs, home to crampottes (fishermen's huts), bars and restaurants. We especially enjoyed Crampotte 30, with its superb pintxos* (Basque for tapas) and the warm welcome of Sophie and Arthur.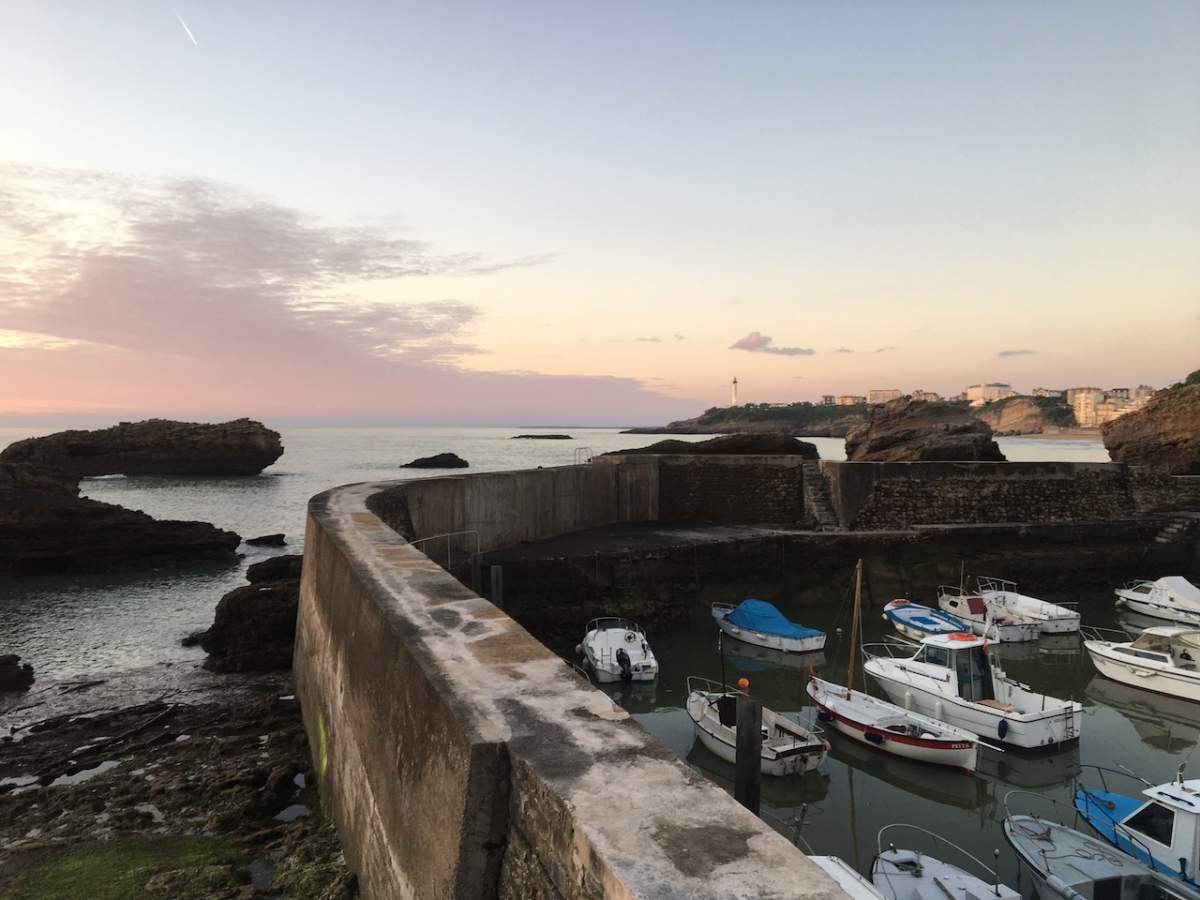 Plateau de l'Atalaye and Port-vieux
The coastal path then climbs to the Plateau de l'Atalaye, which overlooks the whole city and provides a unique panorama. There, you can admire Biarritz's iconic Rocher de la Vierge—a white statue of the Virgin atop a rock formation— while enjoying a drink or bite to eat at Olatua* (Basque for wave).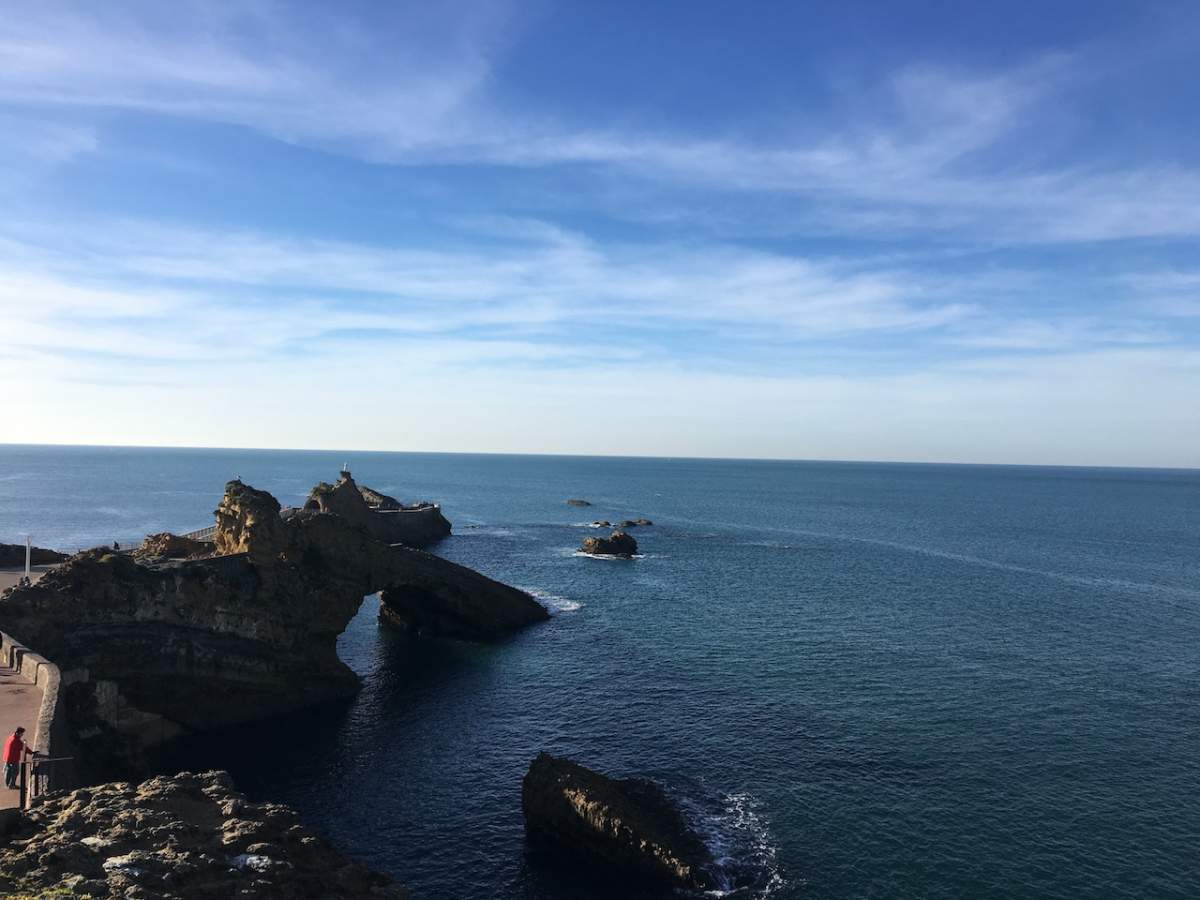 Then it's back down to the lovely Port-Vieux beach, which you can gaze upon from the Les Baigneuses hotel restaurant. Right across sits Miguel Café, a rum distillery and local institution whose food rivals its rum arrangé, or rum punch.
Côte des Basques and Bibi-Beaurivage
We pass by one of the city's most famous villas, Villa Belza, and arrive at the Côte des Basques beach, wilder than the Grande Plage and a favourite haunt of surfers. One hundred steps up sits Etxola Bibi, a great little shack where you can eat breakfast or sip a glass of wine while watching the sun setting on the bay and the Pyrenees. You can also eat traditional Basque Country fare at nearby Tantina de Burgos.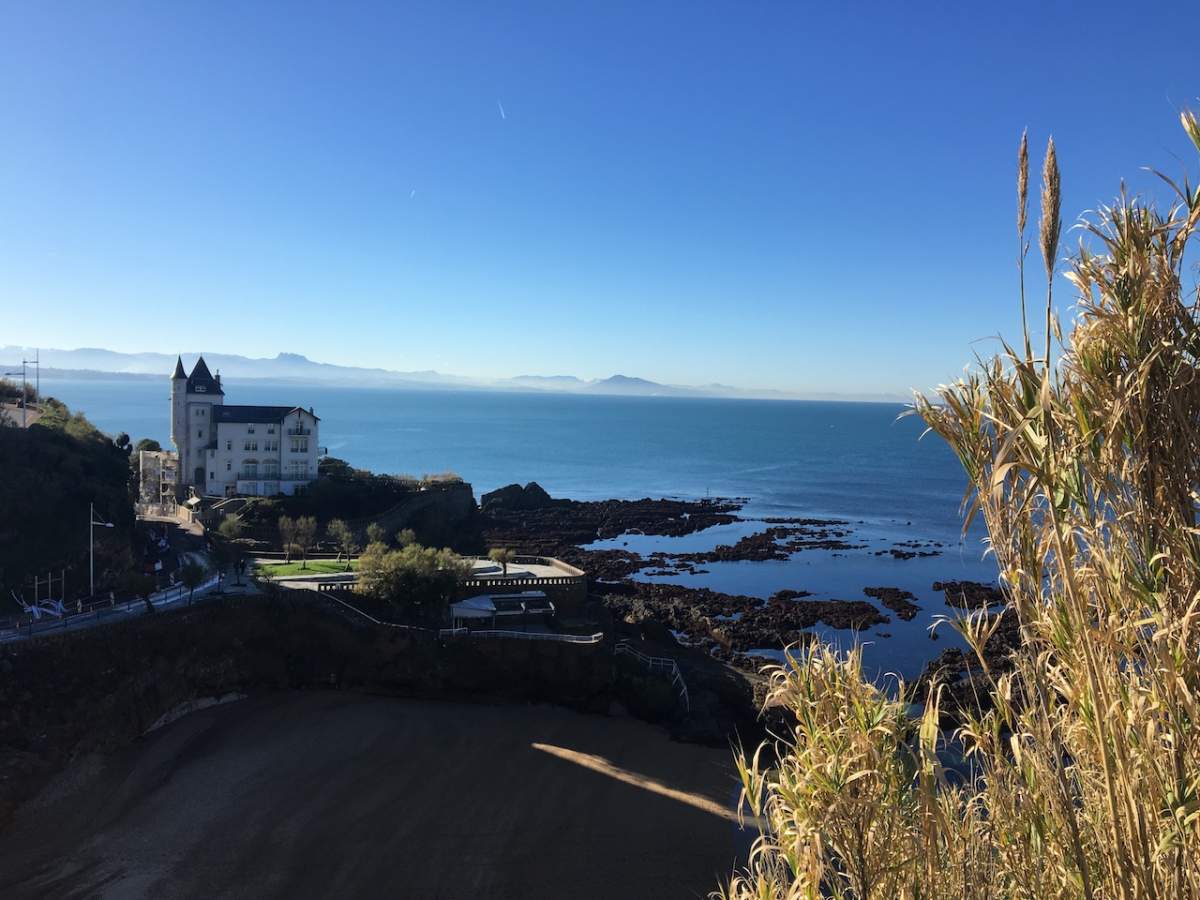 Bibi-Beaurivage is a trendy neighbourhood with many places to eat. Honourable mention goes to Carøe, Nordisk Fish Bar for its immaculately prepared fish and seafood, and Chéri Bibi, a wine bar and eatery.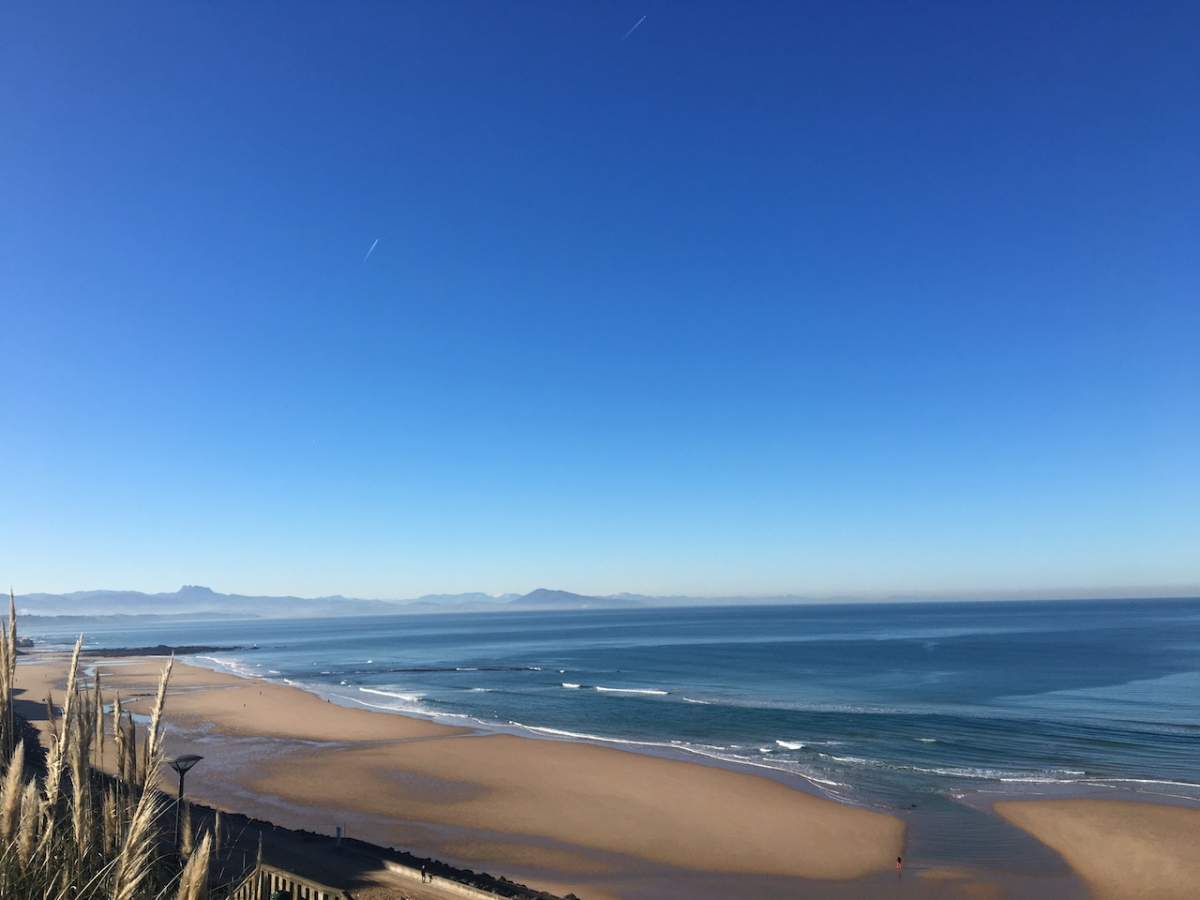 For lodging, we recommend the charming Hôtel Saint-Julien.
We conclude with a valuable word of advice: rent a scooter. During peak season, Biarritz is crowded, so getting around by car can be complicated. Luckily, Hélène, an adorable Belgian expat living in Biarritz, thought of everything when she opened Ride Biarritz. They rent scooters and surf boards and, even, bring them to you when you arrive.
Discover Biarritz, book a direct flight to Bordeaux here.
Cover photo: Florence Bouloc
The comments and contributions expressed are assumed only by the author. The recommendations, intentions or opinions expressed are not necessarily those of Transat AT Inc. or its affiliates. See terms of use of the Air Transat website.