When on a bike tour in Loire Valley, you learn a delightful fact. Wine bottles will fit on most bike holders, this comes in handy in this world famous wine region in France and where wine may be easier and cheaper to purchase than water. The Loire Valley is a perfect biking destination from Paris, the valley is easy to navigate, mostly flat and so very full of gorgeous castles.
Loire Valley is our new favourite place to visit in France, especially when travelling by bike. Clive, our dispenser of bicycles and indispensable Loire Valley cycling tips on our Belle France self-guided tour, warned "You will get lost during this trip, but it's ok, because in the Loire you can't get lost for too long." He was right on both counts, and you will discover as we did, getting lost while cycling through the Loire Valley was part of the magic of this peaceful, pastoral tour. It is where you discover a tiny hidden château along a dusty country lane, the loveliest shaded rest spot next to the riverbank, or a perfect photo opportunity along an endless field of luscious yellow flowers.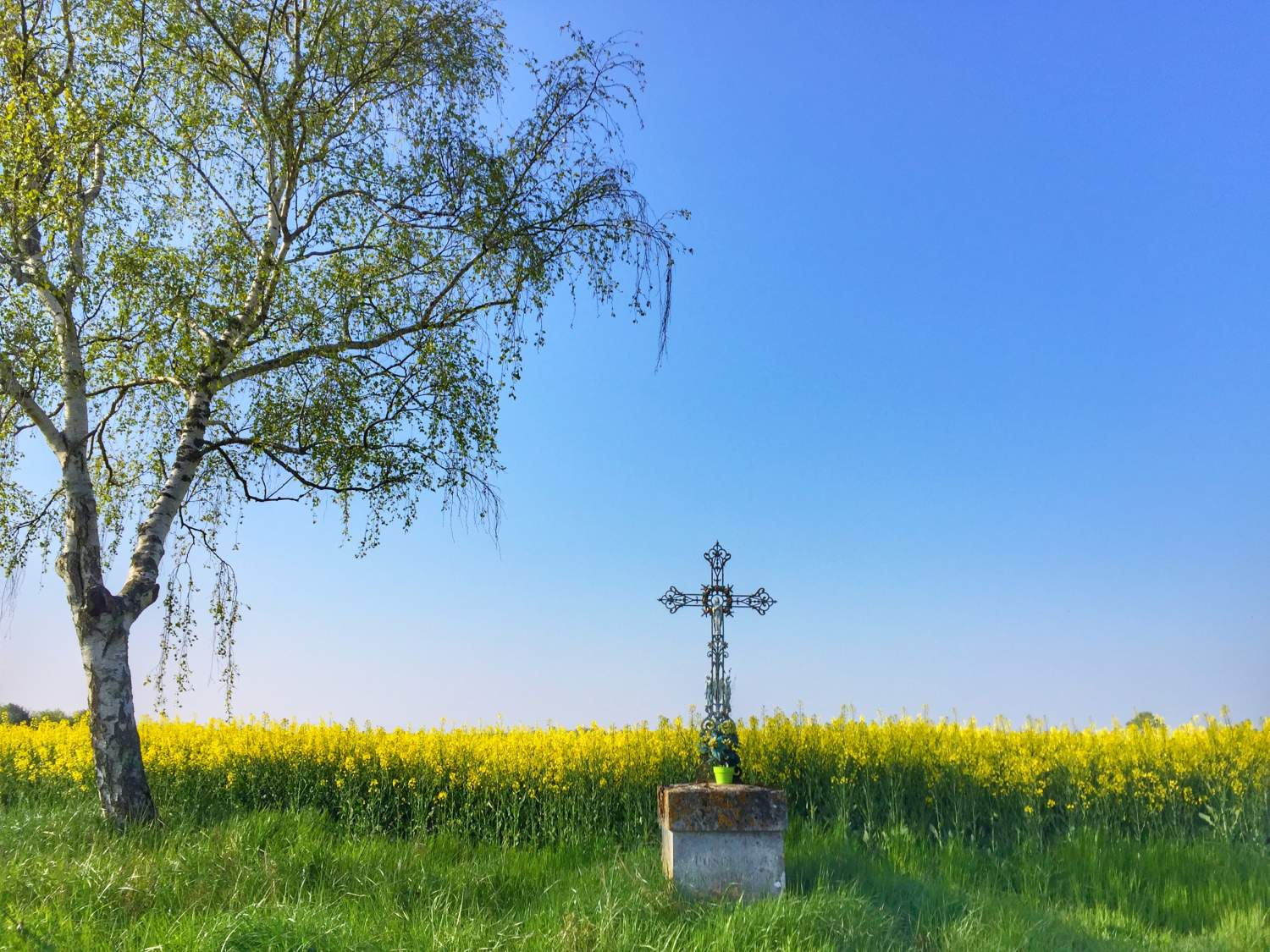 How to Bike in Loire Valley
There are three options for biking through Loire, independent, a group biking tour with a guide or a self-guided bike tour. An independent bike trip is the least expensive and most flexible but you have to do all the planning and booking, also you must to travel very light, fitting all your belongings in panniers. Independent biking is best suited to experienced cyclists who are comfortable with navigating European cycle paths. France Velo Tourisme offers an excellent website for cycle tourism to help with planning your biking itinerary.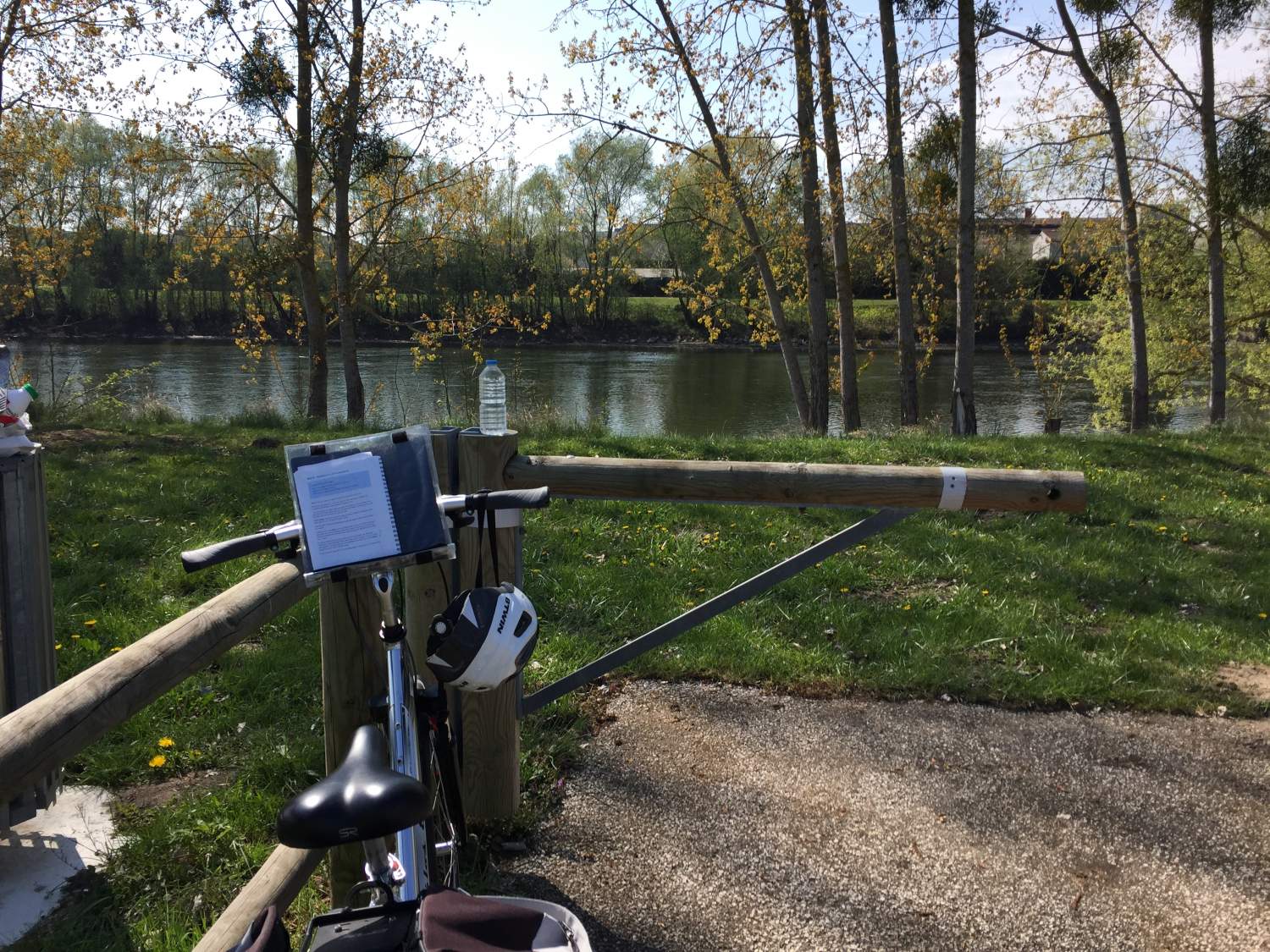 Group biking with a tour group is the least flexible, the most expensive but the advantage to this kind of travel is that everything is planned for you. This option is best suited to inexperienced cyclists, cyclists who are not comfortable with navigating unfamiliar routes or someone who simply wants ease of travel. VBT offers a range of fully guided bicycling tours through the Loire.
A self-guided trip with an organization gives you flexibility, with the nuts and bolts of cycle touring taken care of, hotels are booked for you, bicycles supplied, route planning done and luggage transfers arranged between hotels. This also means wine purchases are virtually unlimited! If you dream of impromptu picnics along the banks of the Loire, exploring Chateaux and French village life at your own pace then this is the option for you. Belle France has been offering self-guided bike tours in France for over thirty years.
Rural and Regal in Loire
The first day on a bike in the Loire is the day you get acquainted with your bicycle, maps, and the roads. It is where you start to understand that this bike holiday is not a race, it is slow travel through tiny villages, on quiet bike paths and country roads.
If you spot something interesting, force yourself to stop and enjoy, this is the bliss of a self-guided tour, you get to dictate your time. On an eight-day trek Loire Valley Belle France Tour, we cycled to 6 of the 42 Chateaux scattered throughout the region, they were all remarkable but very different, each chateau had its own unique charm. The chateaux described below are our favourites, some would appear on most must-visit lists because of their beauty or importance, but others we simply fell in love with the estate's own unique charms and it's surroundings.
Royal Dogs and Lavender Ice Cream at Château de Cheverny
Château de Cheverny, located in the small village of Cour Cheverny, is one of the best furnished château in France, each room is carefully dressed to impress, the tables are set for company and the flower arrangements are oh la la.
Be sure to arrive on time for the 11:30 a.m. Soupe Des Chiens, or Breakfast for Dogs, a half hour breakfast prep time done for the entertainment of visitors and to get the hounds good and ready for their meal. The château is home to about 100 hunting dogs, and the 'hounds-keeper' keeps the howling mob somewhat under control in the kennel until the food is laid out, when finally the dogs are verbally released (amazing) they finish breakfast in about one minute.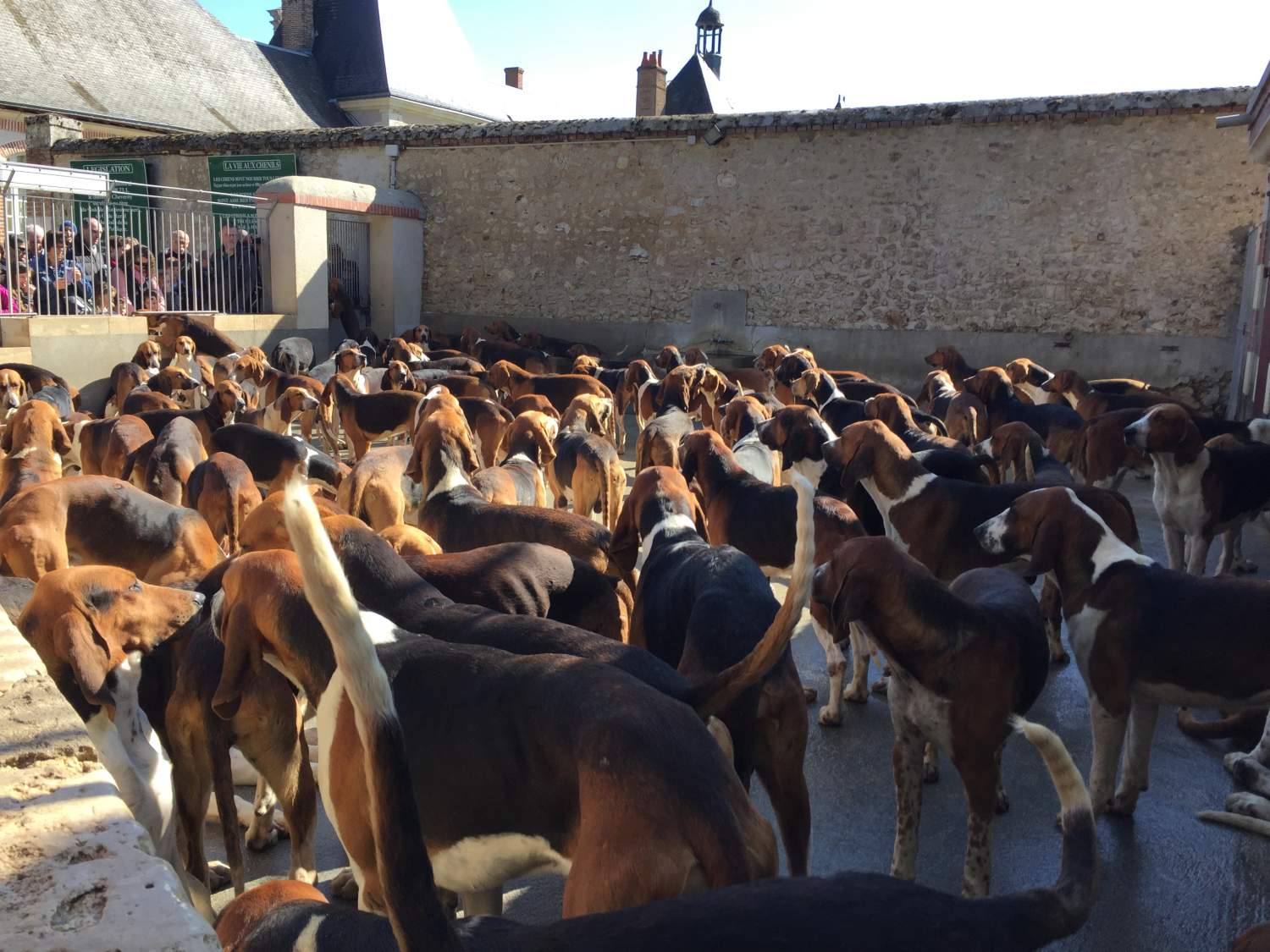 End your visit to Cheverny with a stop at the pretty Café De L'Orangerie for a scoop or two of lavender ice cream, what could be better than enjoying a delicious treat in a the château's lovely garden setting? As you leave Cheverny, you might want to stop off at the Maisons des Vins de Cheverny, located opposite the Château to pick up a bottle or two of wine to celebrate the end of another wonderful day of cycling.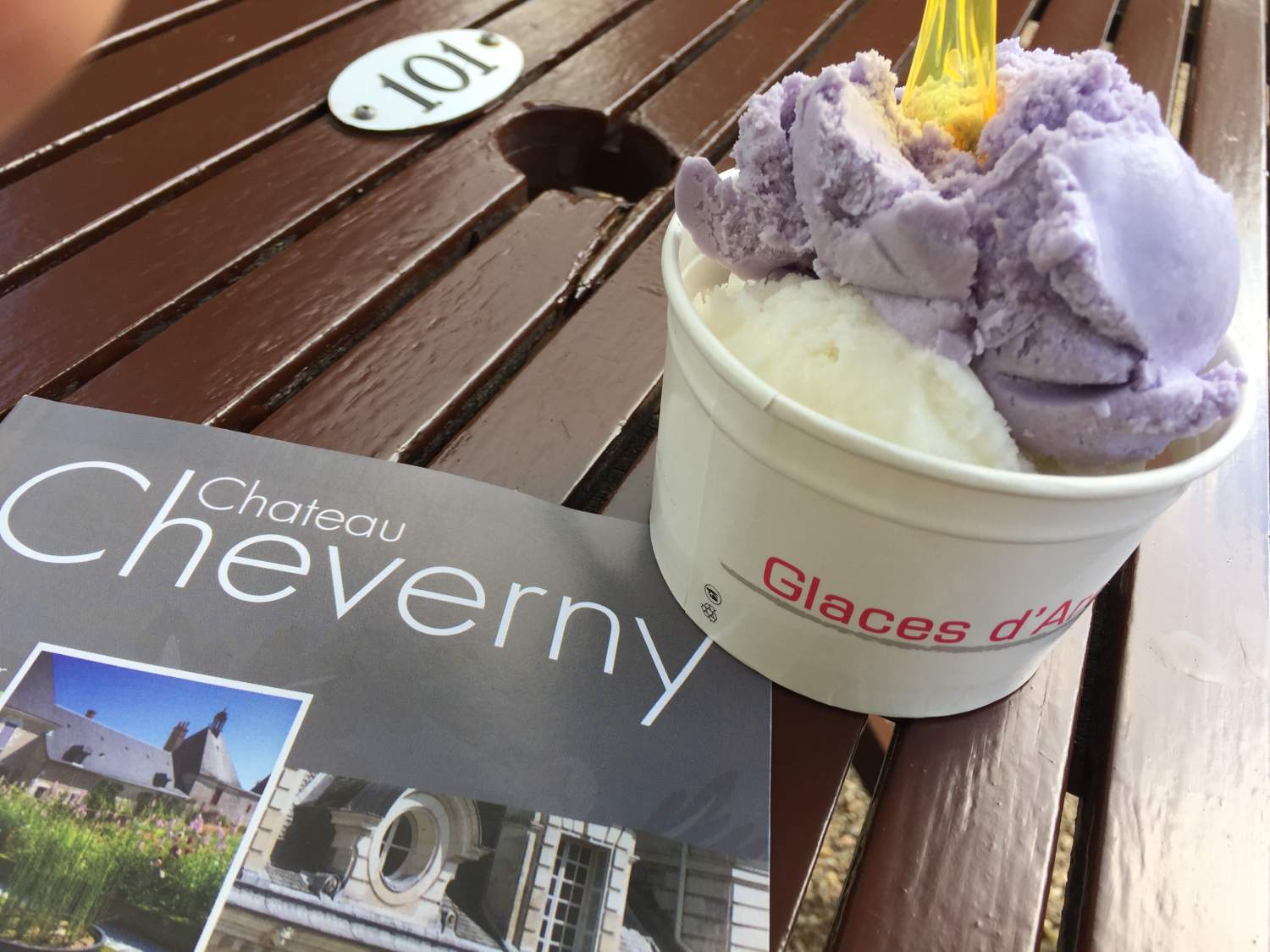 Big, Bold and Beautiful Chambord
The largest castle in Loire Valley, Chambord was built to impress, and it certainly does, it is big, bold and beautiful. This is one castle you simply must visit on any trip through the region. Having access to a bike really comes in handy when visiting Chambord; you're able cycle around much of this large estate and then conveniently park your bike at the château entrance when you are ready to explore the interior portion of the castle. And what an impressive interior it is, Chambord goes on and on, up and up, around and around, it is so big, it's hard to know if you've seen it all.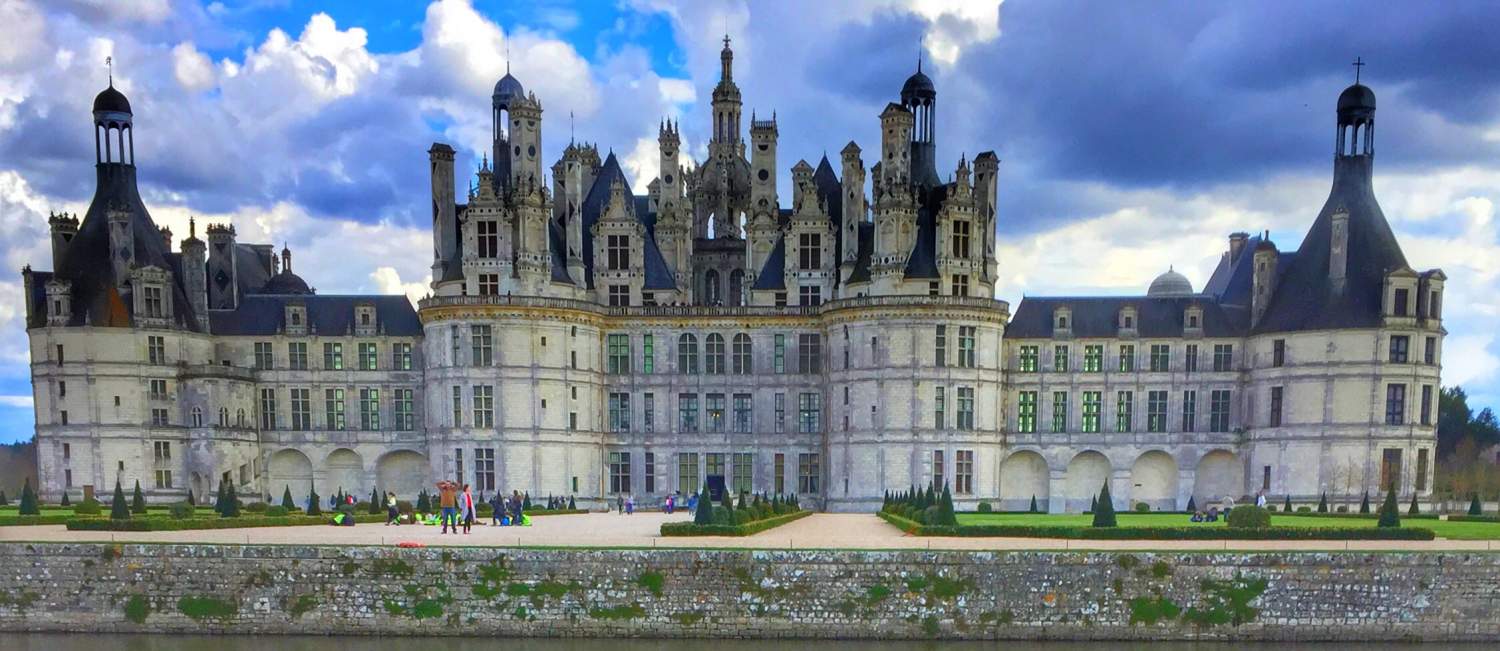 Although unfurnished, the castle's architecture is the real attraction here with its spectacular open double spiral staircase which comes complete with over two hundred stairs, oh your aching legs! When it is finally time to rest your weary feet, we suggest you bring a picnic to enjoy on the grounds of Chambord, there are quite a few small restaurants on the estate but they're over crowded and the food is fast, pick up a bottle of wine at the Estate's Maisons des Vin and enjoy!
Domain of Chaumont-Sur-Loire
The Domain of Chaumont-Sur-Loire is so sweet and so pretty, even though it is a small château, it is well worth a visit. The grounds are spectacular, soaring high over the Loire River, the estate boasts immaculate ornate gardens and the castle itself is fascinating. It has both unfinished rooms and beautifully appointed rooms. The unfinished rooms are completely rough, and it shows you how much intense work goes into repairing and refurbishing an ancient building.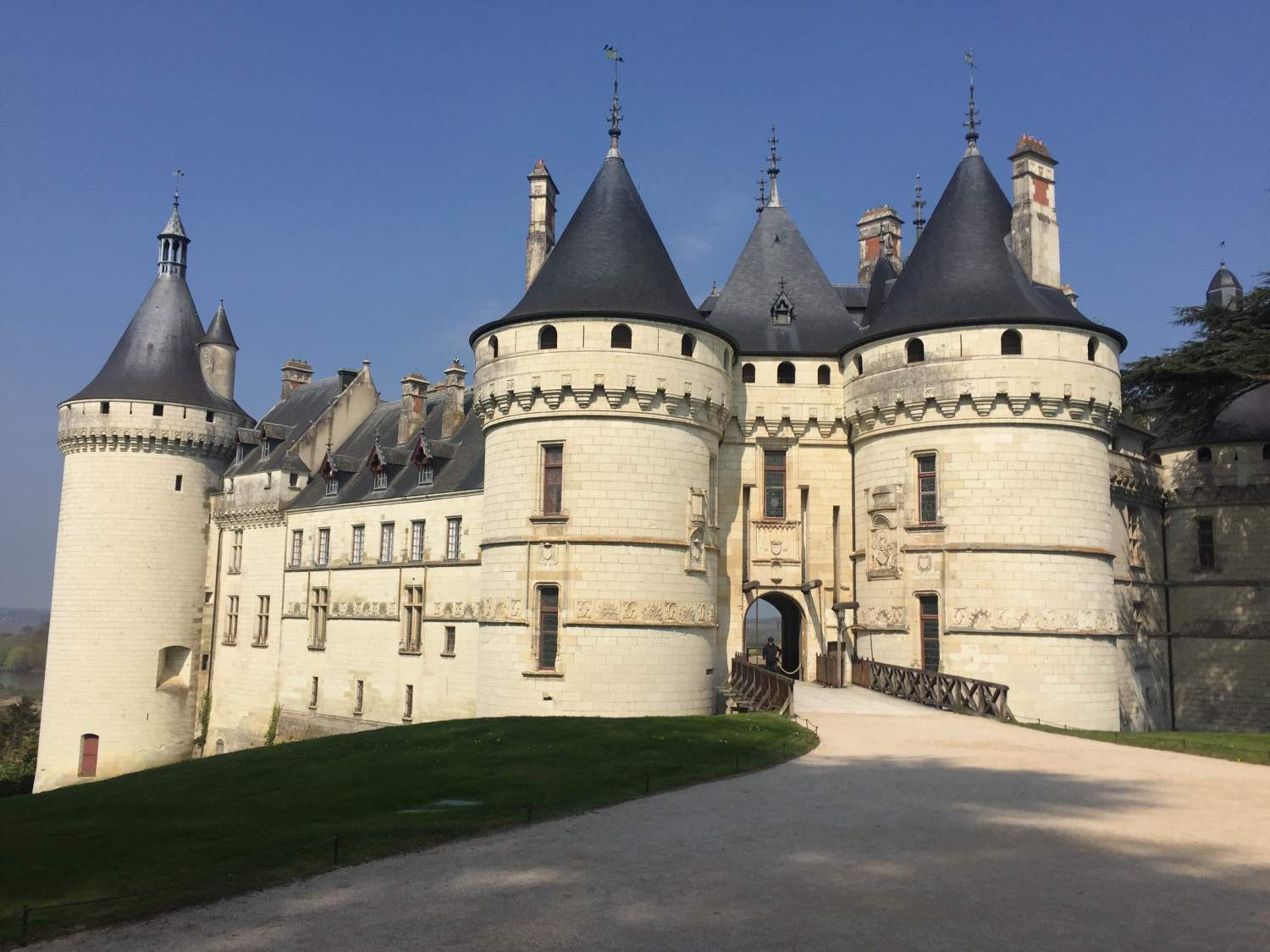 Tres Belle Amboise and the Royal Château
Oh Amboise, how can we describe how much we loved this village and the Royal Château perched high up overlooking the Loire River? Amboise's claim to fame is that it is where Leonardo Da Vinci lived and spent his last days; his tomb is housed in the small chapel on the grounds of the château.
We could have spent the entire day in the lovely gardens surrounding the castle, but we were torn between spending time at the château and exploring the wonderful wee village shops selling chocolates, cheese, and local crafts. We can see why Da Vinci decided to spend his last days in this little village in the Loire Valley – it feels like authentic France. Amboise is charming, oozing with ancient history, choc full of delicious food and pretty places perfect for sitting and perhaps painting a masterpiece.
Chenonceau – Château Des Dames
It is fitting to visit Chenonceau at the end of your Loire Valley bike tour because it is truly magical and the perfect place to say goodbye to this very royal region of France. Described as the Château Des Dames or the Ladies Chateau, it has been owned, loved and carefully refurbished by seven important French women over the ages. Catherine Briçonnet, Diane de Poitiers, Catherine de Medici, Louise de Lorraine, Francoise de Lorraine, Madame Dupin and Madame Pelouze all had a hand in taking stone and water and making something very special.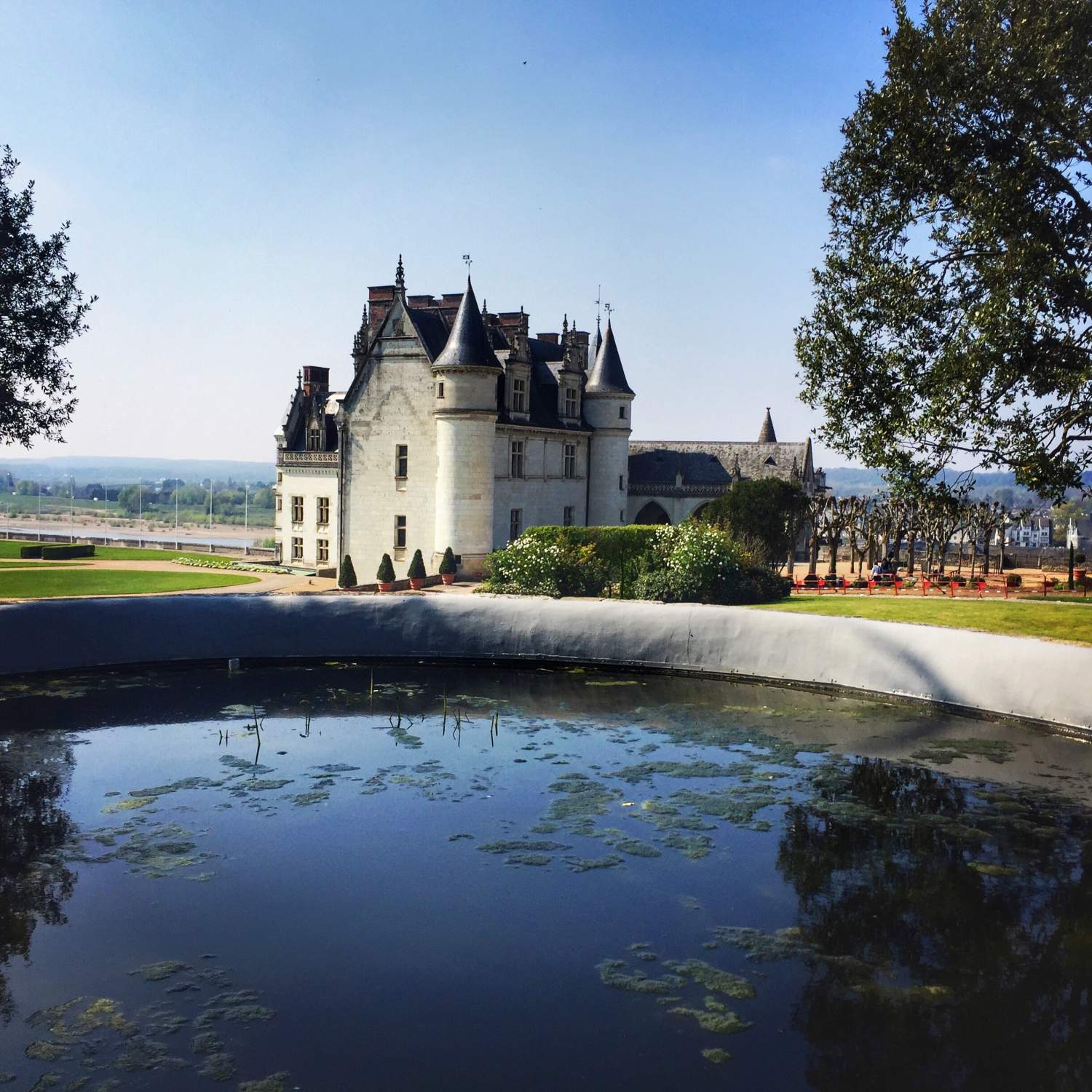 The castle spans the Cher River, with one large and long gallery room positioned perfectly over the water, making the castle itself actually sit in the river. It is truly an amazing sight; a fairytale castle that seemly floats over the water. C'est magnificent.
Loire Valley is easily reached via train from either Tours or Paris, perfect for your Air Transat holiday to France Start planning your bike vacation in Loire Valley today!
Cover photo credits: Dian Emery
The comments and contributions expressed are assumed only by the author. The recommendations, intentions or opinions expressed are not necessarily those of Transat AT Inc. or its affiliates. See terms of use of the Air Transat website.