The capital of Portugal itself is a wonderful destination, with plenty to discover and explore. But every once in a while, getting out of the city is a gift, and the towns around Lisbon offer plenty of reasons to do so. From the spectacular beaches of Cascais to the historical town of Sintra and the hidden beauties of Queluz, there is plenty to go see outside of the main city! Here are my favourite day trips from Lisbon.
Cascais and its beaches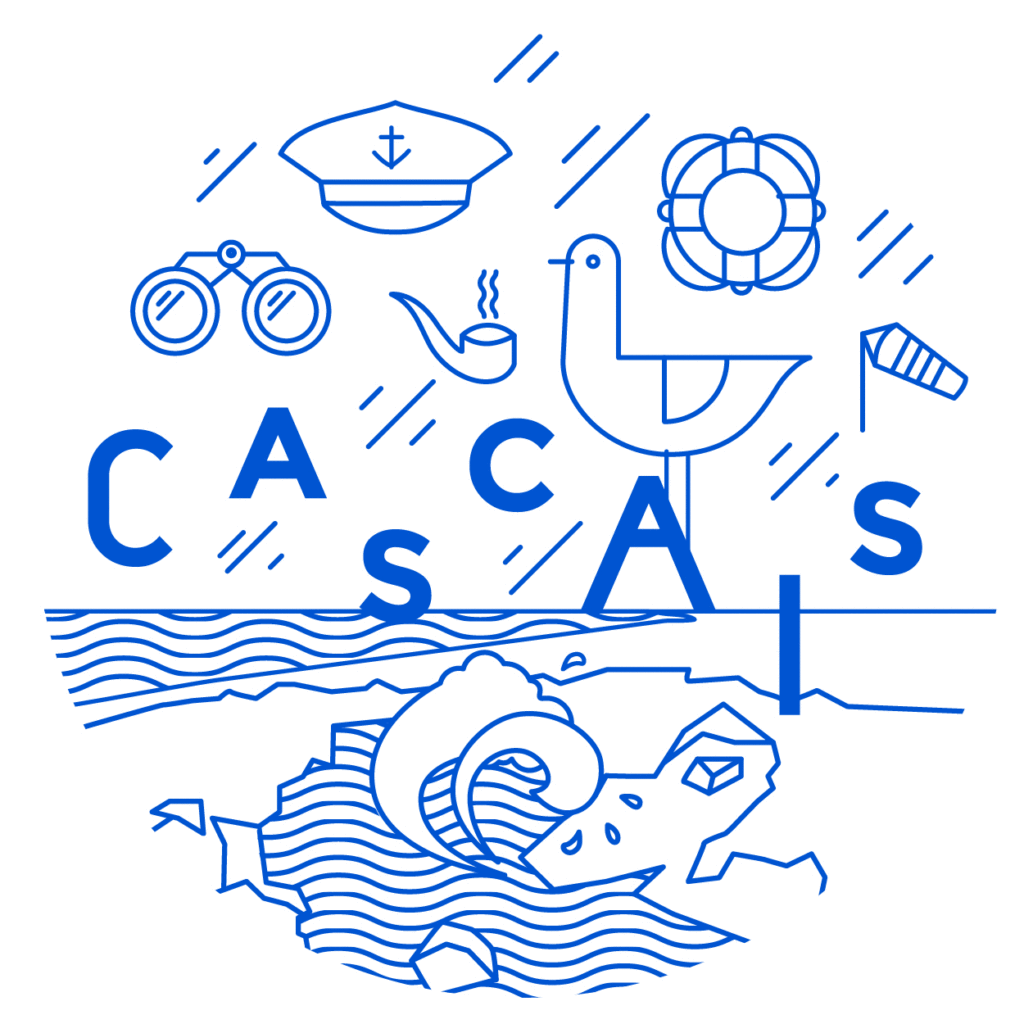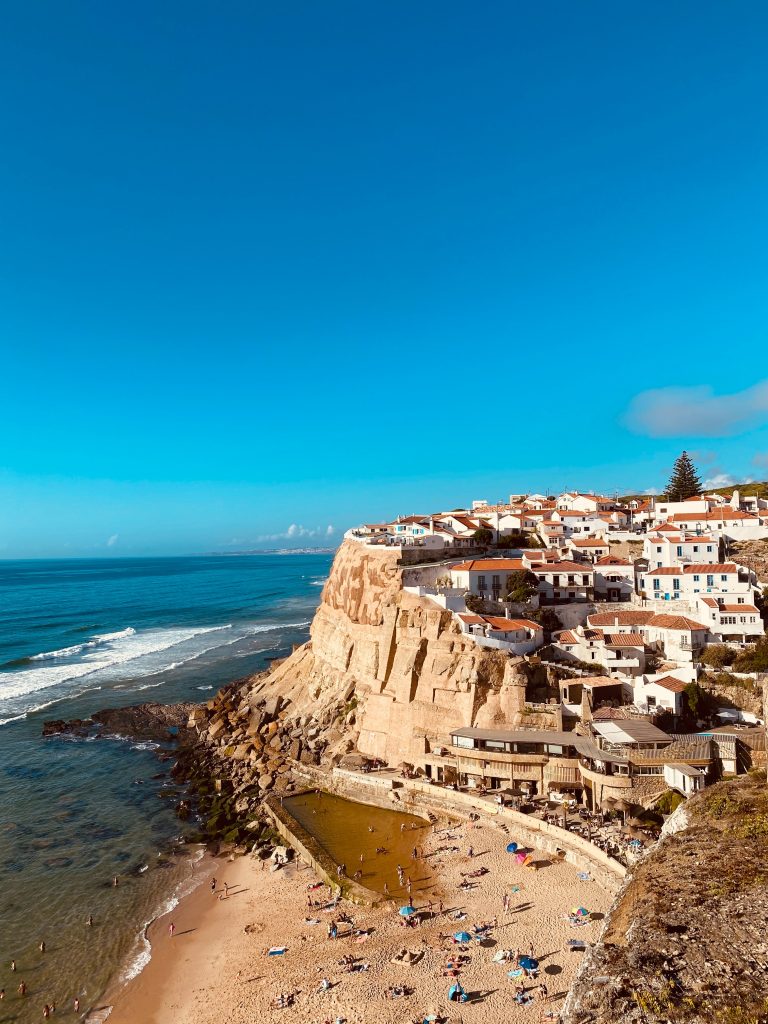 Let's start with Cascais and its spectacular, wind-swept beaches. But it wasn't always the carefree resort that it has now become; following in the footsteps of King Luis II, who brought the royal family to Cascais in summertime, many other royal families opted to stay there as well during World War II despite the fact that Portugal had chosen to remain neutral in the war. At one point, Cascais developed the same reputation as Monte Carlo and Marbella did, as a playground for the rich and famous.
In Cascais, the best beaches to visit are Santa Marta, Tamariz and Rainha. History buffs can go see the Museu Condes de Castro Guimarães, the Museu do Mar, the old Santa Marta Lighthouse and Museum, or the Palácio de Citadela de Cascais. And art aficionados should definitely visit Casa das Histórias (House of Stories), Paula Rego's art gallery where her paintings are housed.
Cascais has restaurants that offer mouth-watering seafood entrees, as well as delicious traditional Portuguese fare. Of course, this being a place where the richer people of Lisbon come to play, there are plenty of higher-end restaurants of all kinds.
Distance from Lisbon: 31 km
Best way to get to Cascais from Lisbon
In Central Lisbon, you'll find the Cais do Sodre train, ferry and metro station. To get to Cascais, simply hop on a train, it's only half an hour away.
Cabo da Roca, the westernmost point of the European continent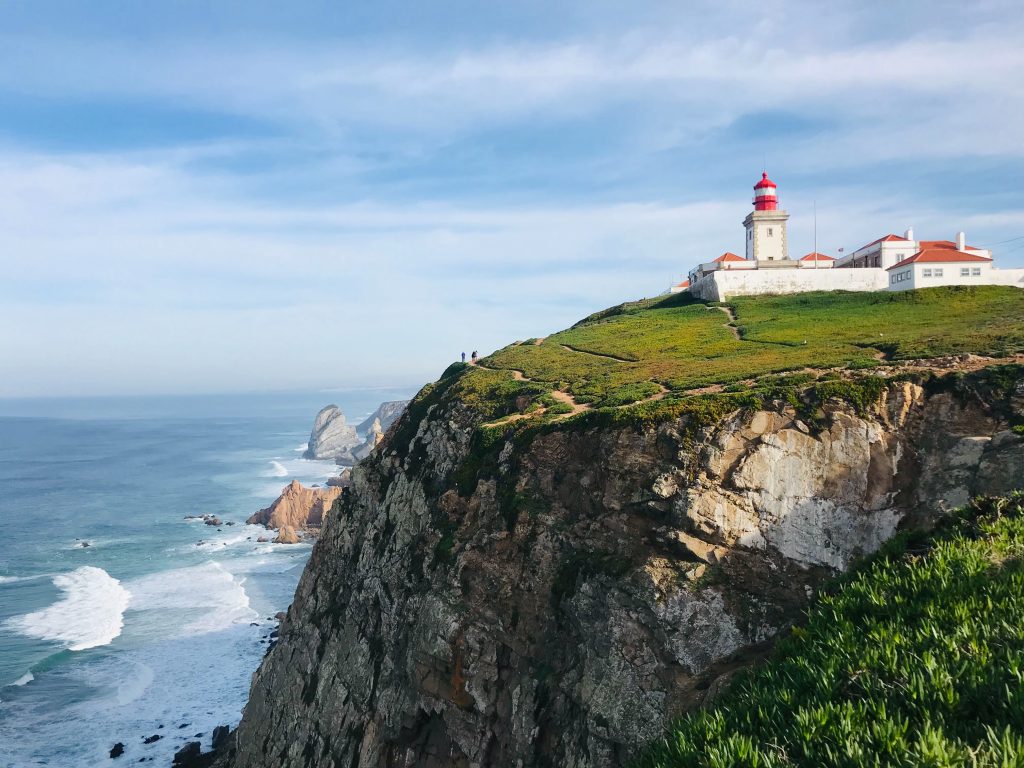 Cabo da Roca is the westernmost point of Portugal, which also makes it the westernmost point of continental Europe. A Portuguese poet once wrote of Cabo da Roca, "Here is where the land ends, and the sea begins." Occupied since Roman times, this place was known as the Rock of Lisbon during the Age of Exploration. The cape's famous lighthouse was built in 1772.
If it just so happens to be your kind of thing, when you visit the cape, you can get a charming souvenir from the gift shops there. They offer a handwritten certificate stating that you have indeed visited the westernmost point of Europe.
Best way to get to Cabo de Roca from Lisbon
Take the train to Sintra from Rossio station in Lisbon, and from Sintra, take the bus to Cabo da Roca.
Queluz, the Versailles of Portugal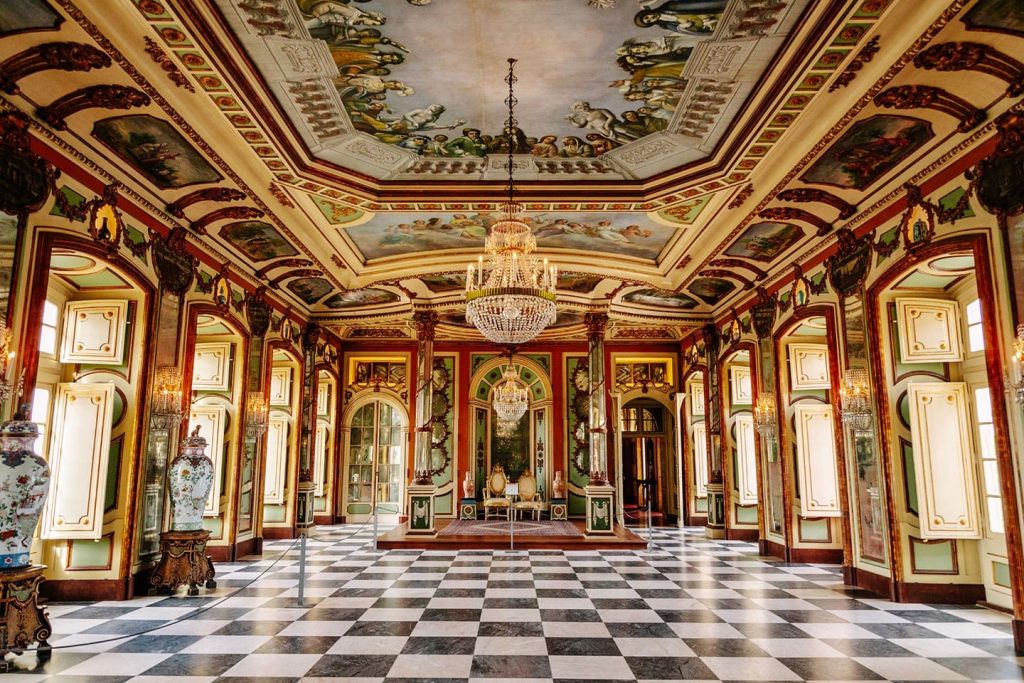 In Queluz, you'll find a Royal Palace, which was built in 1747 for King Pedro and his family. They remained there until they had to flee to Brazil in 1807, when France invaded Portugal.
The gardens in the palace are definitely one of the worthiest day trips from Lisbon as they are a prime example of harmony between architecture and landscape. The palace itself is a showcase of the favoured neoclassical, baroque and rococo styles of Portuguese royalty in the 18th and 19th centuries.
Getting to Queluz from Lisbon
Take the train from Rossio-Lisbon to Queluz. Then it's an easy 15-minute walk to the palace after you get off. There is a bus service directly from Lisbon to the palace, but the bus station is not easily accessible and busses run less frequently.
Sintra and its history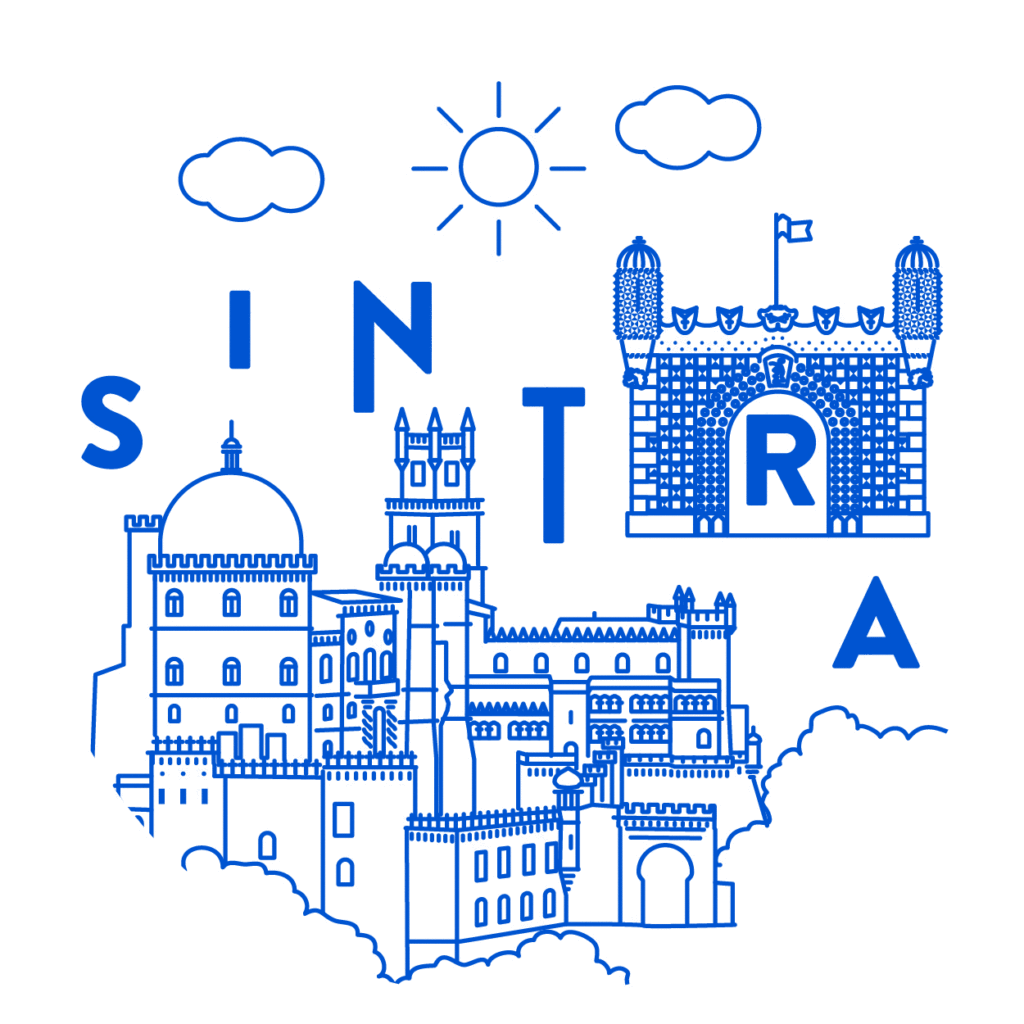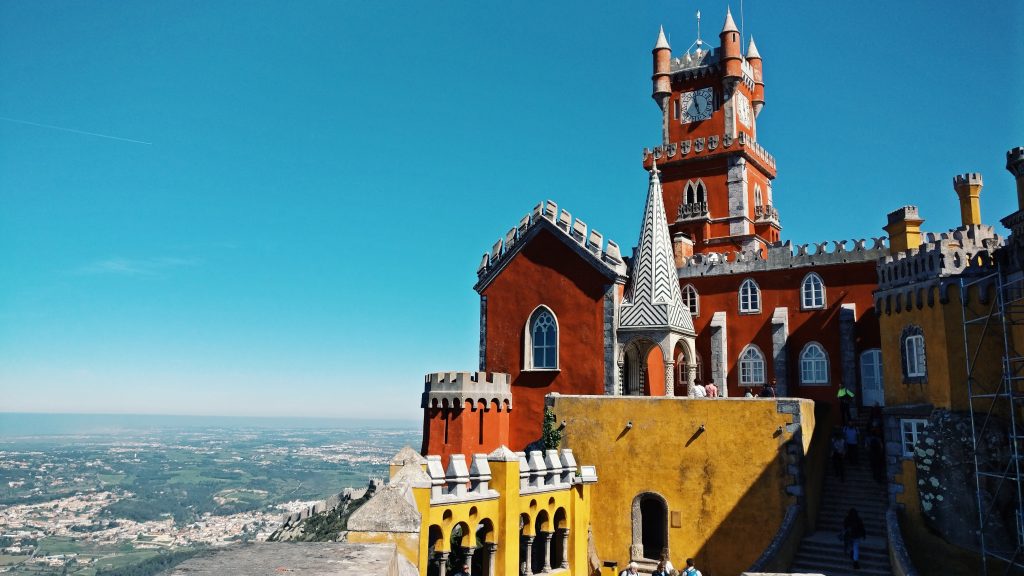 Sintra is part of the Portuguese Riviera. The Sintra Cultural Landscape is a certified UNESCO World Heritage Site, because of its numerous 19th-century architectural wonders and other historical areas. Included among them is the Castelo dos Mouros (Castle of the Moors), a medieval castle built on top of a hill before the 9th century. The Christians captured it in 1147.
Today, tourists flock to Sintra to visit its many historical sites, including the gardens at the Palácio da Pena (part of the National Park of Sintra). Visitors to the Palácio have described the experience as near mystical. Go and see the unusual architectural structures that give the park a surreal, spiritual atmosphere.
If parks are not your thing, you may want to simply spend time walking around the old town of Sintra. There are plenty beautiful places to explore in the small town. The hills around town make for pretty and picturesque walks or drives.
Best way to get to Sintra from Lisbon
From Rossio station in Lisbon's city centre, take the train and you'll get to Sintra in less than 40 minutes.
Évora, the tranquil beauty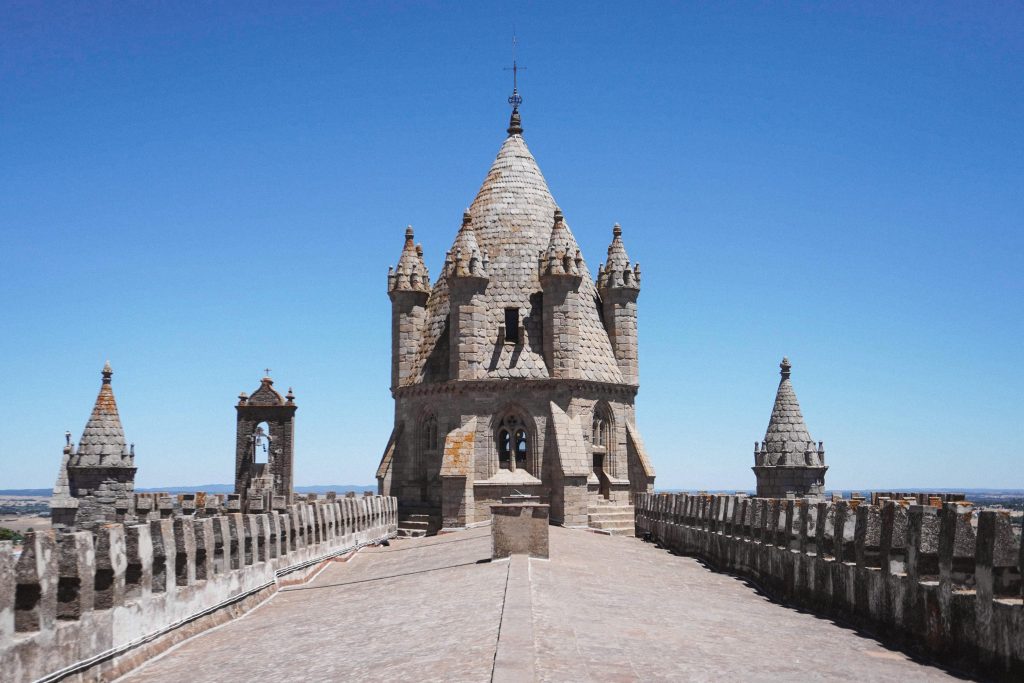 Welcome to the enchanting city of Évora! A captivating gem of the Alentejo region, with a picturesque landscape and a rich history. Located about a hundred kilometers from Lisbon, Évora is a perfect place to explore while visiting the Portuguese capital. Medieval walls, Roman remains and other relics, charming little streets and breathtaking views are all part of this white and ochre canvas. Not only will a day trip to Évora delight history and culture buffs, the city's peaceful atmosphere offers travelers a respite from the hustle and bustle on these day trips from Lisbon.
Getting to Évora from Lisbon
You can get there by car, train, or by bus if you're on a budget. There are hourly departures from Entrecampos, Oriente or Sete Rios stations. Fares range from $10 to $50. Buy your tickets on the Virail website or on the spot: you'll be in Évora in about an hour and a half.