Dublin, Ireland is home to roughly 1,000 pubs, numerous Michelin-starred restaurants and countless lesser-known foodie hideaways serving mouth-watering local Irish fare. It's a city that encourages eating and drinking, but with so many options, it can be tough to know where to go on a limited amount of vacation time.
The best culinary experience for visitors to Dublin should mix the flavours of local Irish specialties with a taste of the city's long history and visits to one or two of the gems of Dublin's emerging and internationally recognized gastronomic scene.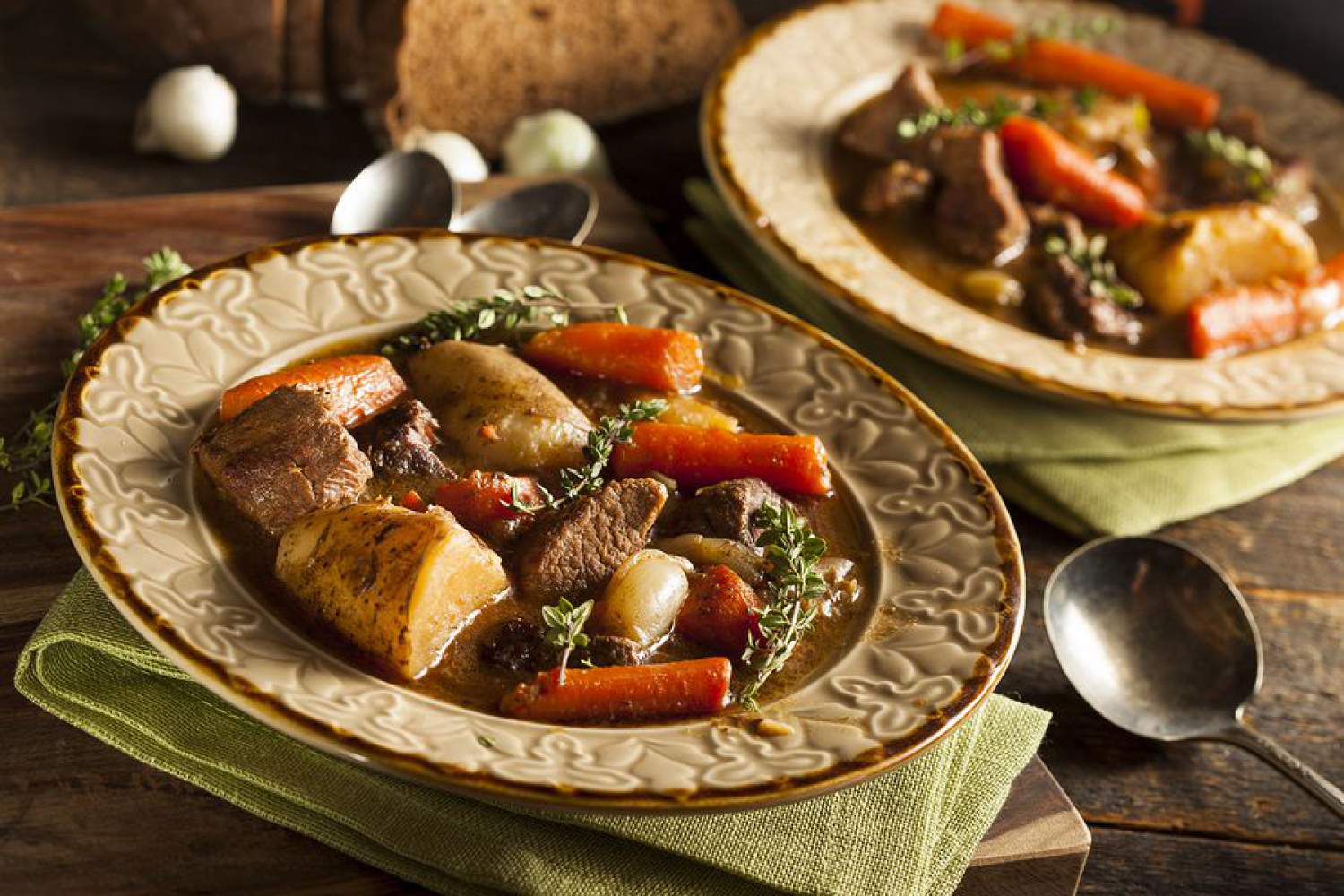 Eat Your Fill of Pub Fare
Ireland – and especially Dublin – is known around the world for its traditional Irish pubs. It's not just Guinness, live music, and the craic (an Irish term for boisterous conversation) ringing through the halls that attract visitors to Dublin's pubs. They're also known for serving delicious local fare.
L. Mulligan Grocer is a modest pub on Stoneybatter with a reputation for serving some of the best and most authentic pub food in the city. Try a local favourite like the Free Range Chicken Kiev, or the traditional Fish and Chips. Stray from the usual Guinness (they don't even sell it here) and try one of the menu-suggested craft beers to accompany your meal.
The Exchequer also stands out for serving fresh locally-sourced pub fare and a brilliant array of cocktails. Try one of the famous signature drinks, such as the gin and tonic served in a teapot.
Explore Dublin's Growing Gastronomic Scene
Dublin, Ireland isn't traditionally known as a city for fine dining, but the city's culinary scene has been growing. More and more unique artisan eateries are springing up each year.
The tapas and wine bar Bon Appetit is one of the city's most popular restaurants because it's one of the few Michelin star restaurants where the price won't break your travel budget. Bon Appetit isn't located in Dublin, but in the adjacent quaint coastal town of Malahide, which is a pleasant place to spend an afternoon strolling around. Getting to Malahide from Dublin is easy – you can take the DART (Dublin Area Rapid Transit), or go by car on the M1 highway.
No visit to Dublin would be complete without a traditional Irish breakfast, and the Queen of Tarts has one of the best. This casual restaurant specializes in fresh-baked scones, and takes a bit of leeway with the traditional breakfast ingredients — bacon, eggs, sausage, baked tomato, and beans — by replacing the beans with a delicious potato-chive cake.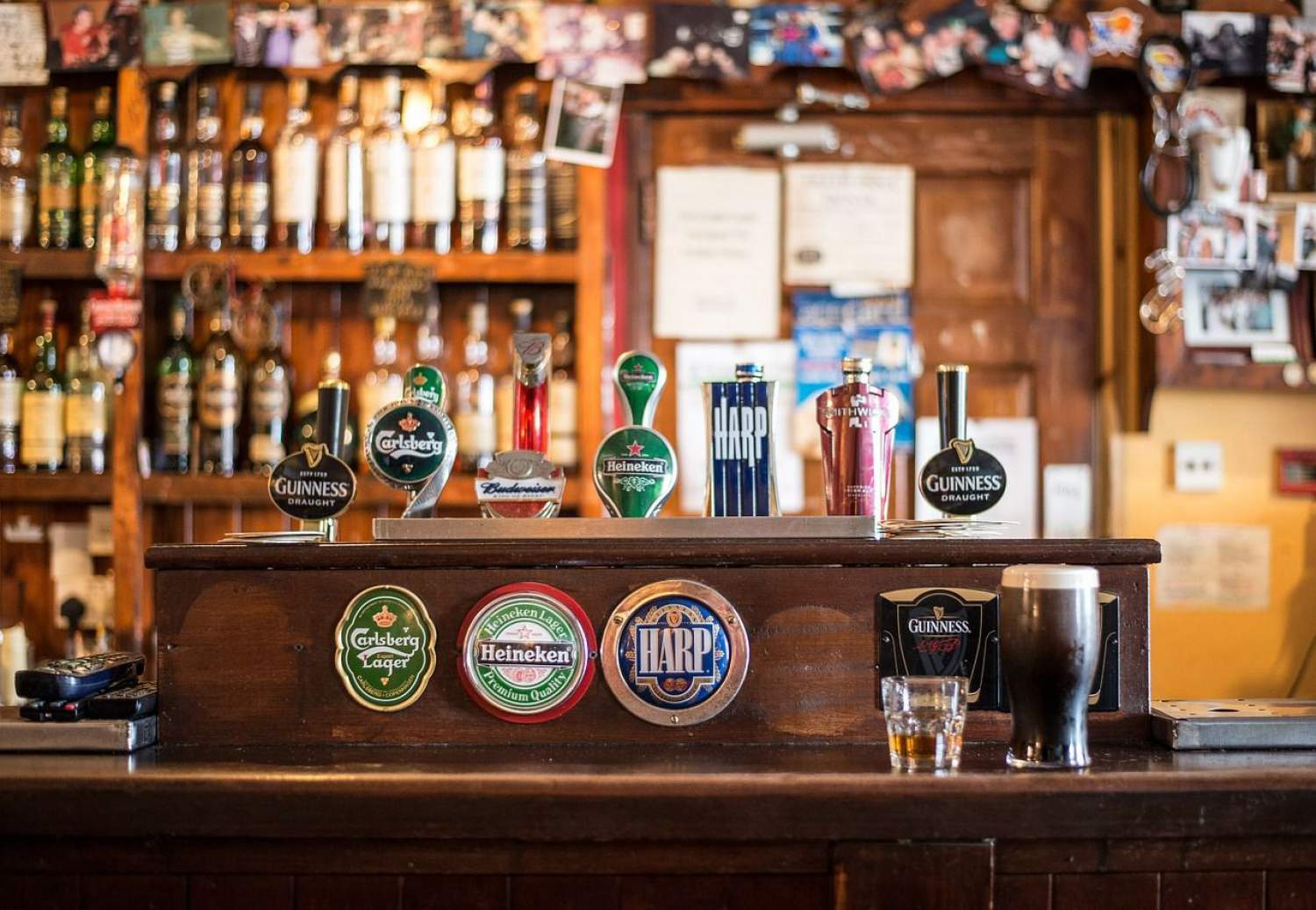 Ireland's Drinking Culture
Everywhere you walk in Dublin there's likely a pub nearby, and I'd be lying if I said the Guinness doesn't taste better in them. A visit to an Irish pub is a must (and also probably unavoidable) during any trip to Dublin. To get a true taste of Ireland's drinking culture, try one of these historic local favourites.
The Brazen Head is the oldest pub in Ireland, having first opened in 1198, and is an excellent place to visit any day of the week. Enjoy a dinner with traditional Irish music and folklore.
When it's time for the obligatory pint of Irish Guinness, head to the Mulligan's, a pub known for serving a good fresh pint of Guinness. It's that reputation, in fact, which leads them to go through kegs of the unpasteurized beer so quickly that the pint you're served there is likely to be as fresh as you will find. Mulligan's is also one of Dublin's most historic pubs, having been popular among the great Irish writers such as James Joyce.
With over 1,000 years of eating and drinking history, Dublin's pubs and restaurants have a charm and flavour that can't be found elsewhere — and these are just a few of the highlights. Regardless of where you go during your visit to Ireland, don't forget to try a breakfast, a Guinness, and a stew — you can't go wrong.
The comments and contributions expressed are assumed only by the author. The recommendations, intentions or opinions expressed are not necessarily those of Transat AT Inc. or its affiliates. See terms of use of the Air Transat website.