Bordered on one side by the Caribbean Sea and on the other by the Atlantic Ocean, this European territory has its own attractive features that set it apart from the motherland: temperatures rarely below 22 degrees, lush vegetation, a fascinating cultural melting-pot, an approximate flight distance of 4.5 hours from Montreal and no jetlag to deal with! Still not convinced? Here are more reasons I fell for the Island of Flowers and reasons you should visit Martinique soon!
1. The people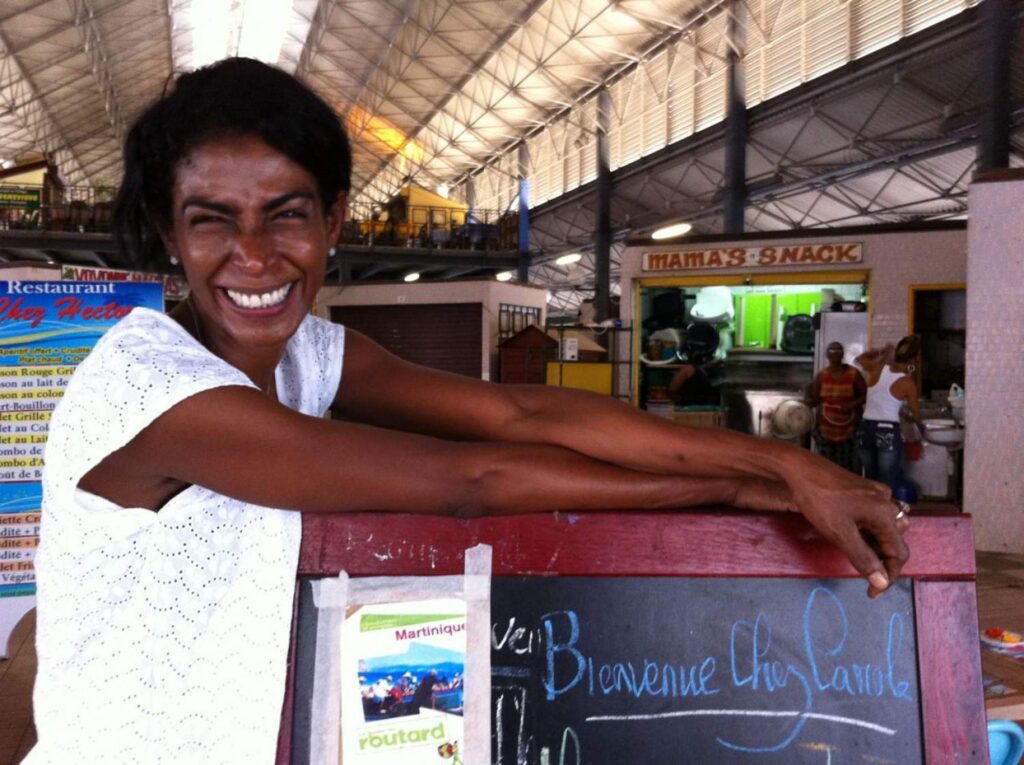 There's Tonton Léon, farmer and owner of a bed and breakfast in Morne des Cadets; Guy Ferdinand, chef and owner of Le Petibonum restaurant; Gilbert from La Savane des esclaves; Carole and her delicious fritters at the Fort-de-France market… People come before places, and although Martinique is a fabulous place, the people are what won me over and will have me coming back.
2. Gastronomy
If I say "sauce chien" (literally "dog sauce"), "féroce" (ferocious) or "colombo", I'm not making up a story about an inspector chasing after a scary dog. Sauce chien is great for grilling (check out this recipe), and féroce (or "fewos") is a type of dumpling made with cod, avocado, cassava flour, hot pepper and minced onion (féroce refers to the hot pepper). Colombo is a blend of Indian spices similar to curry, and contains curcuma, ginger, black pepper, fenugreek, cloves, and cumin, coriander, mustard and fennel seeds. Cod fritters are another absolute must! Here's a little food vocabulary for your information or Carnival Fever to get you planning.
3. The best beaches in Martinique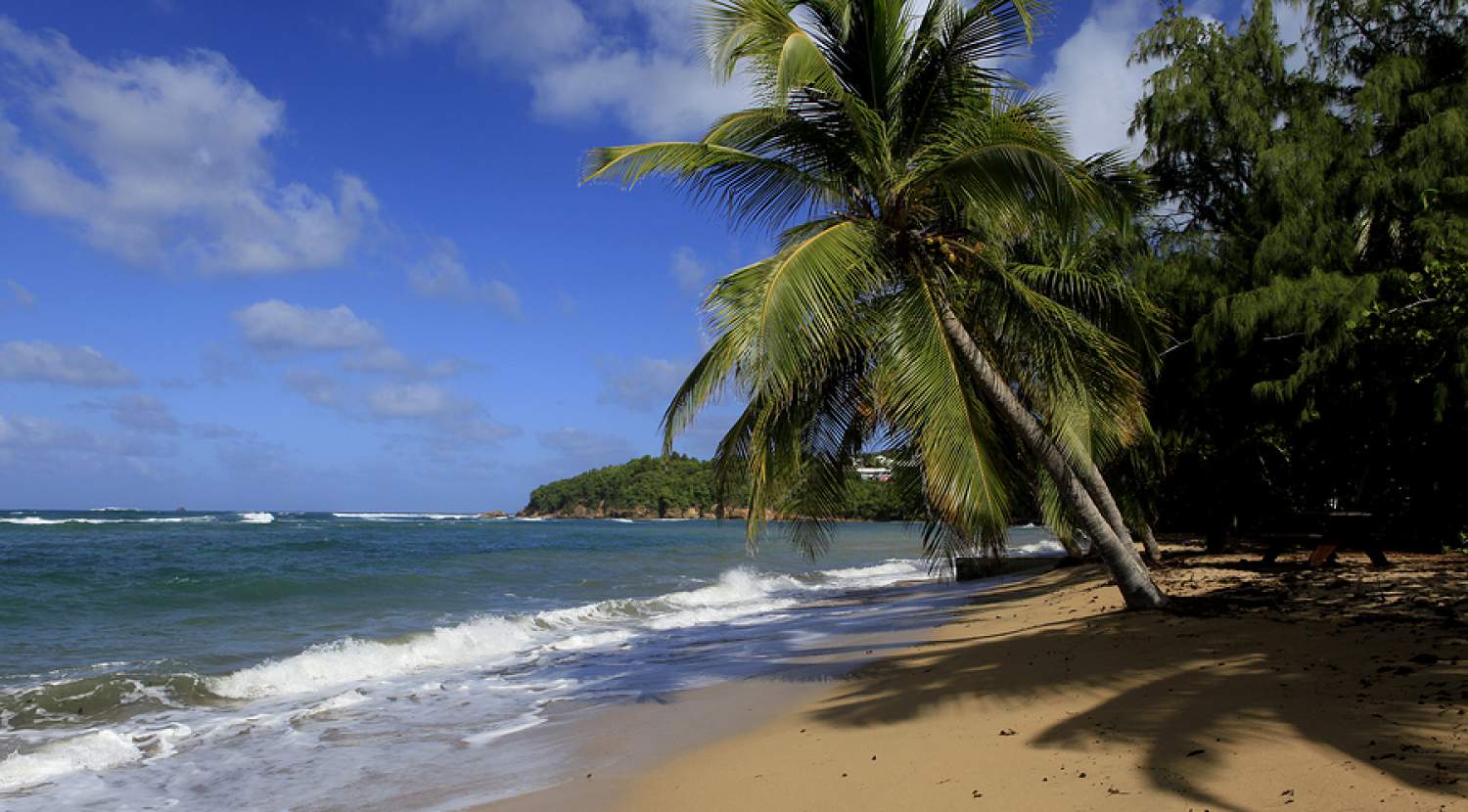 Martinique is known for its 350 km coastline. Seeking a postcard-type setting or thrilling water sports? Whether you prefer popular beaches such as Les Salines in Sainte-Anne, longer ones like Diamant's 4-km stretch of sand, or surfer havens with challenging waves like Anse Bonneville on the Caravelle Peninsula, you're bound to find what you're looking for.
4. History
European settlers, African slaves and Asian workers have all helped shape the history of Martinique. While poet Aimé Césaire rejected mixed-race identity ("Negro I am, Negro I will remain"), interbreeding goes well beyond physical traits. This is particularly obvious on your plate, where flavours are mixed together, much to the delight of our taste buds. In my opinion, the heritage village of La Savane des esclaves in Trois-Îlets is one of the best reasons to visit Martinique for a journey back to circa 1800, when the slaves finally got a taste freedom.
5. Mount Pelée in Saint-Pierre
You can't help but notice this majestic volcano, towering proudly over the horizon. In 1902, Mount Pelée destroyed Saint-Pierre, the former capital, in just a few minutes (visit the museum to learn more about the eruption). Today, this site is popular among hikers.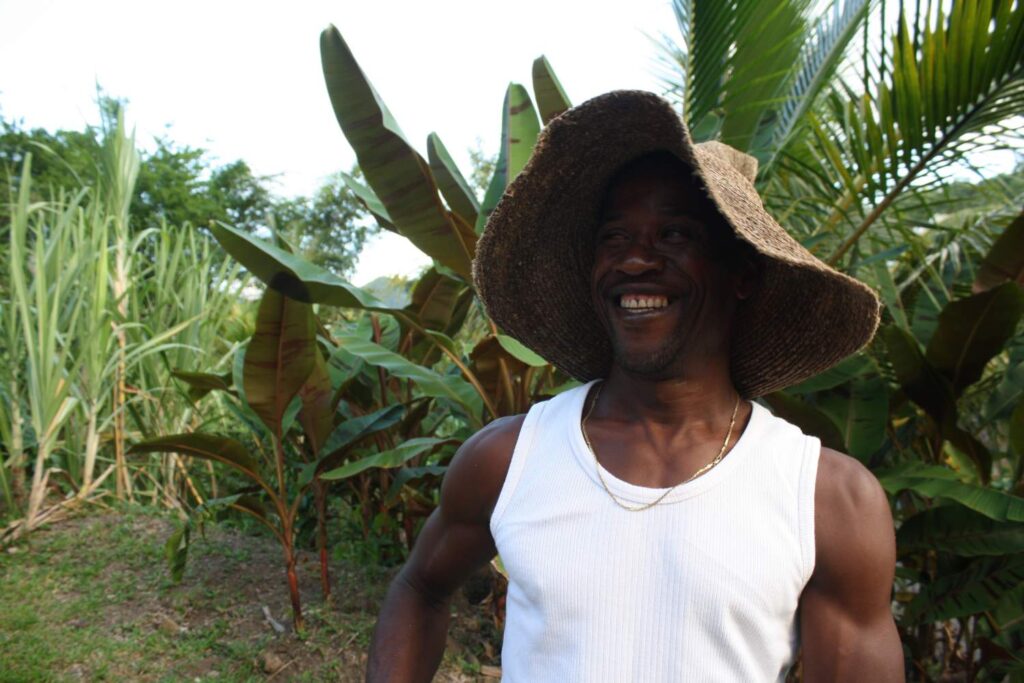 6. Rum
Yes, there's quality wine to be found in Martinique (it's France, after all!). But it would be a sin to leave the kingdom of agricultural rum without having had a taste! Whether you prefer Neisson, Clément or Saint James, what really matters is that you learn how to make the perfect 'ti punch. And why not visit a distillery while you're at it!
7. Zouk
It's impossible to feel down when listening to this music typical of the Antilles. By the way, did you know that La Compagnie Créole's members are originally from Martinique and Guadeloupe? The epitome of feel-good music!
8. So much to experience   
Whether you opt for an all-inclusive or an adventure, luxury or simplicity, Martinique can be discovered at your own pace, according to your mood and budget.
So, when do we leave (again) to visit Martinique?