Rome, the Eternal City, is the city of outstanding monuments, great history, delectable food, and of course, exquisite Italian coffee. The city is teeming with great coffee shops, and caffè is such an integral part of Italian life. But where does one even begin to find the best Italian coffee in Rome? Below are some helpful hints that will help you navigate the city's best cafes.
How to order coffee in Italy
If you're looking for a caffè (an espresso is simply a caffè in Italy), look for the "bar" sign, which indicates a coffee shop. Pop in, order "Un caffè per favore" and pay at the cash register first, then take your stub to the barista who will prepare your drink.
Italians don't linger over coffee. They drink it standing at the bar and chatting with the barista for a few minutes before getting back to their routine. If you decide to sit down, the coffee will be more expensive than having it at the bar because you're paying for service.
What kind of coffee can you order in Italy? You should know that Italians never order a cappuccino or a latte after lunch. In Italy, milky drinks are considered bad for digestion after a meal.
Italian coffee is very strong and bitter, so mellow yours out with some milk foam by ordering an espresso macchiato. If you really want a much less intense coffee, order an Americano.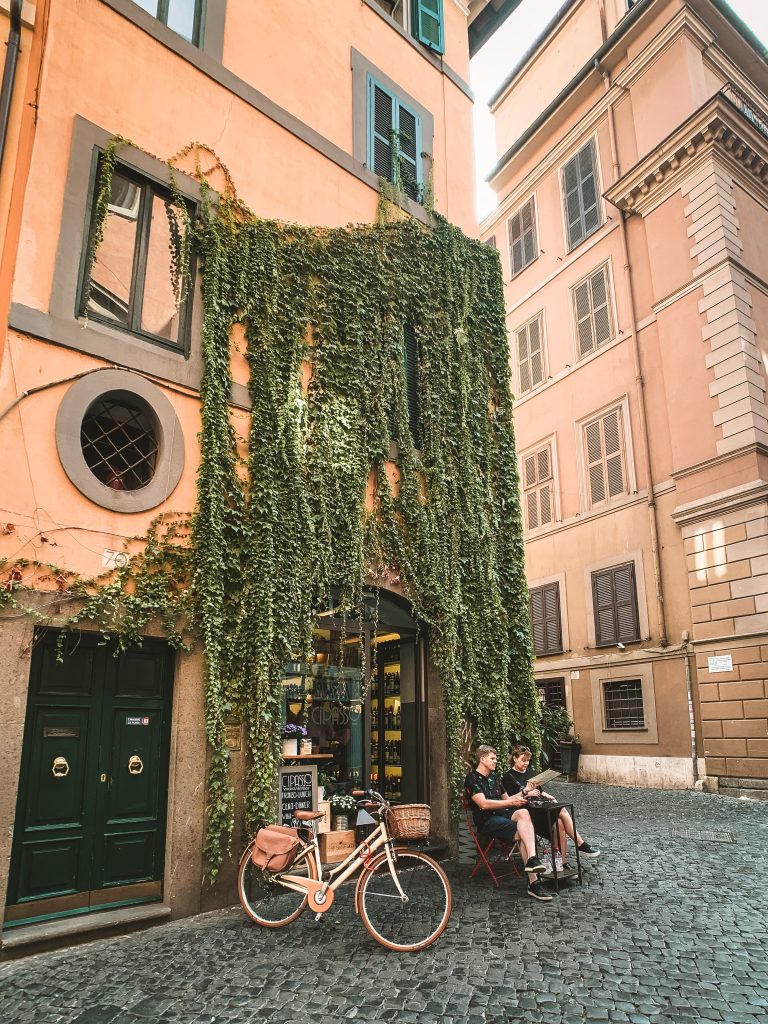 Where to find classic Italian coffee in Rome
Sant'Eustachio Il Caffè
This is probably Rome's most famous caffè, or at least, the one best known by tourists. They flock there for their Gran Caffè and its outstanding crema, made by the experienced baristas using a secret method that's shielded from the clients. The Gran Caffè will be made sweet automatically unless you specify otherwise.
Sant'Eustachio has been roasting its world-famous beans in the back of the store over a wood-burning stove since 1938. Place your order at the right side of the bar, then give your receipt to one of the baristas on the left side.
Tazza d'Oro
A stone's throw away from the Pantheon, Tazza d'Oro offers some of the best cappuccino and espresso in Rome. The vibe is great, although navigating the hordes of tourists on a Sunday morning can be a bit challenging. Place your order at the cash on the left side of the store and hand your receipt to one of the busy baristas who will be more than happy to hand you your coffee and cornetto (Italian croissant)
There are only a couple of benches in the store, but drinking your coffee while standing outside the store and admiring the Pantheon is not such a bad deal.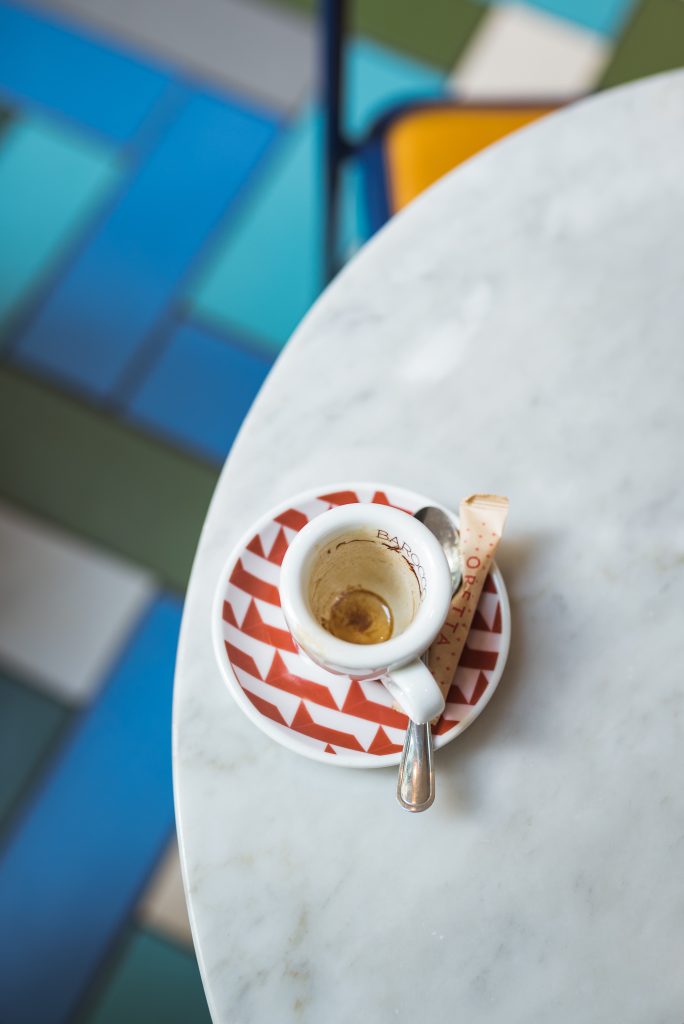 Terrazza Caffarelli
It's not so much about the coffee at the cafeteria-style Terrazza Caffarelli in the Musei Capitolini. It's more about the breathtaking views of Rome and the Roman Forum below!
Antico Caffè Greco
Antico Caffè Greco has been around since 1760 and has managed to preserve all of its old-school charm, including tuxedo-clad waiters, plush velvet seats and over 300 works of art adorning its walls. The coffee is much pricier than anywhere else, but experiencing the same space as Goethe, Stendhal, Casanova and Wagner is definitely worth it.
Cafffè Camerino
The Caffè Completo at Caffè Camerino (Caffe con Tre Effe) is a magical concoction created by layering a spoonful of chocolate paste, a shot of espresso, some dark cacao powder, a large spoonful of cold whipped cream and a sprinkling of dark cacao powder. The contrast of flavours, textures and temperatures is absolutely addictive!