Sagua La Grande is simply a beautiful town with beautiful people in Cuba, and with the town recently being declared a new tourism hot spot by the country's Tourism Minister, Manuel Marrero Cruz, it is well worth a visit. A day trip to Sagua La Grande from Cayo Santa Maria provides visitors with a wonderful glimpse into true local Cuban life as well as some of the country's grand architectural masterpieces.  During your stay, you can visit Cespedes Street, the newly refurbished Palacio de Arena Hotel, the Wilfredo Lam Art Gallery and the Art Nouveaux Gran Hotel Sagua. While in the area, you should also try to squeeze in a visit to the quaint fishing village of Isabela de Sagua, also known as Cuba's Venice.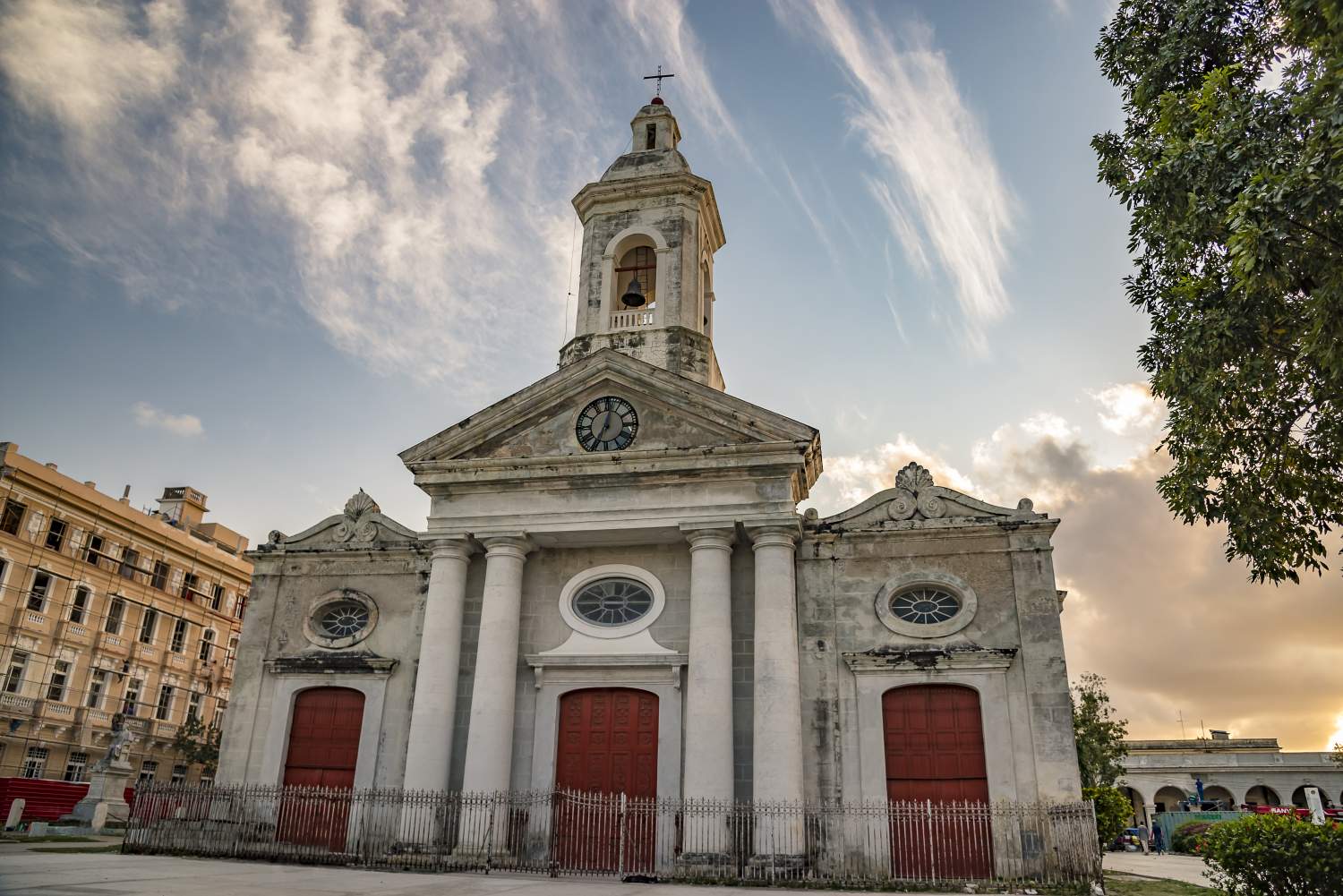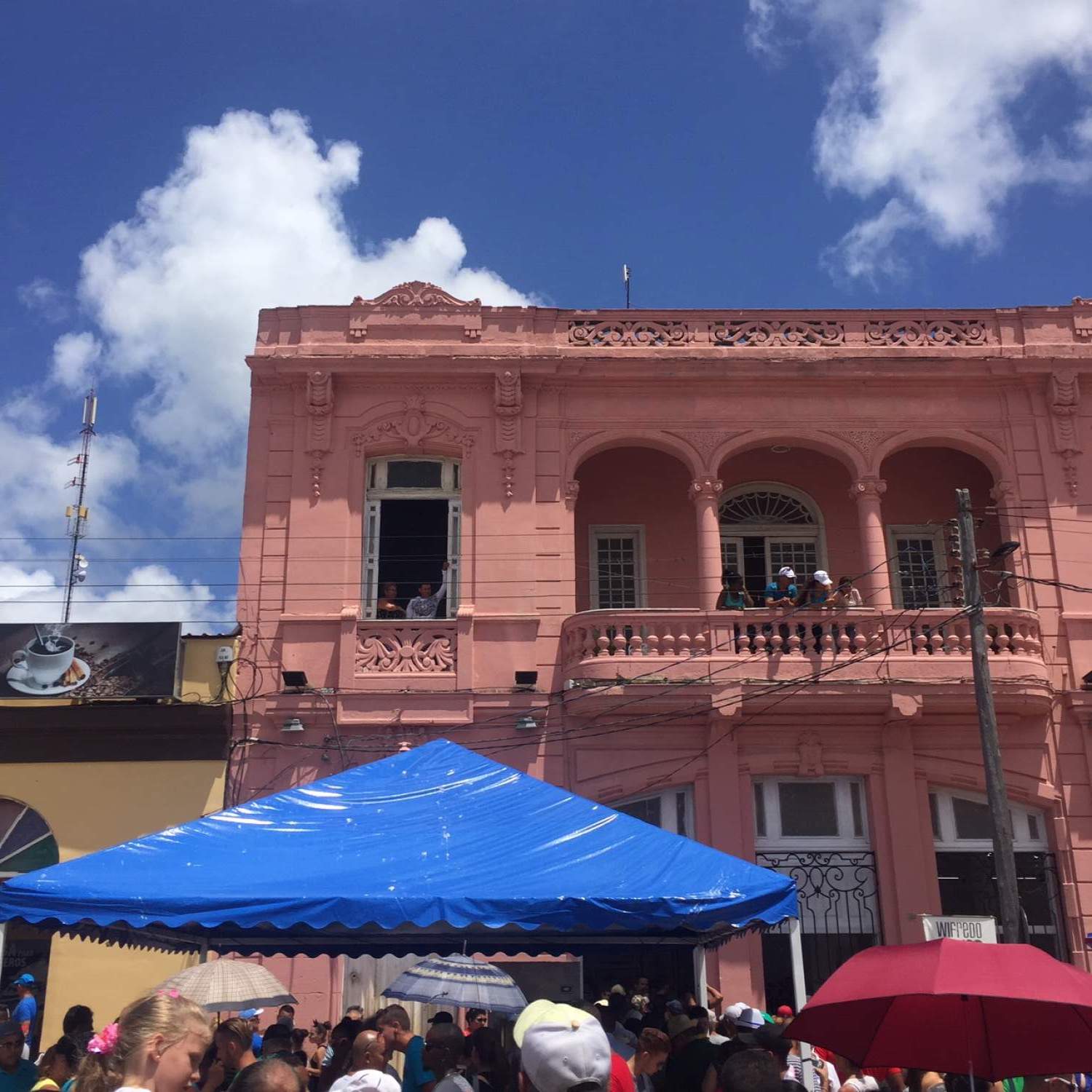 Located about a two and a half drive from Cayo Santa Maria, Sagua is situated on Cuba's north coast at the mouth of the Sagua Grande River, and can be easily reached by car or taxi. If you want a real Cuban adventure, you catch a daily train from Santa Clara to Sagua La Grande, but this would mean an overnight stay since the train leaves Santa Clara at 4pm and arrives in the town at 7pm. Check current schedules and fares at the Paradero Villa Clara Train Station located in front of Parque de los Martires (Martyrs Park) in Santa Clara.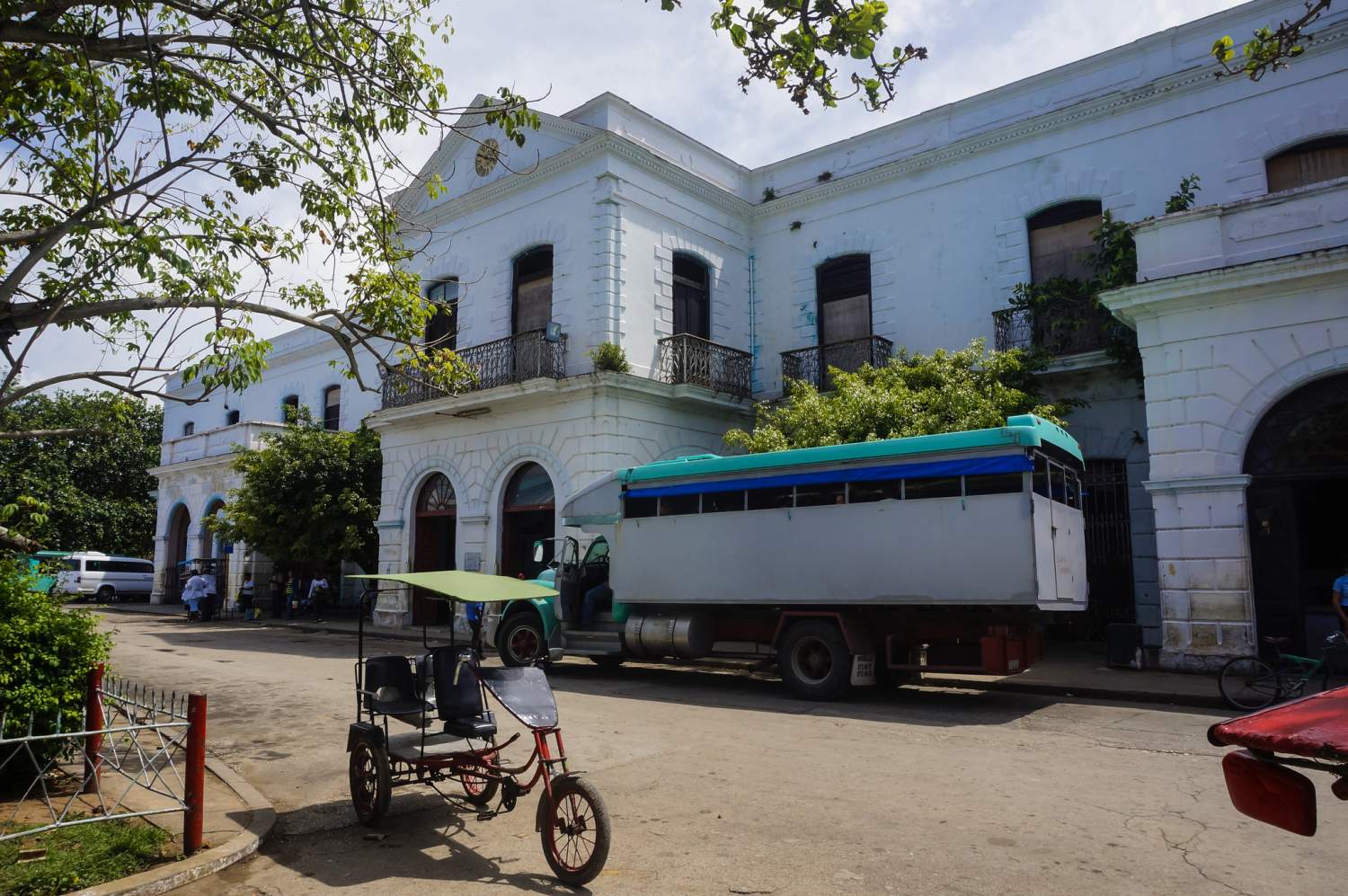 Wilfredo Lam Art Gallery
Start your day in Sagua La Grande with a stroll down Cespedes Street, one of the town's main streets, here you can find some of the town's more important buildings, like the Casa de la Cultura, and at the corner of Marit and Cespedes, is the Wilfredo Lam Art Gallery. Wilfredo Lam was an important artist in the era Picasso and Salvador Dali, his Afro-Cuban modernist paintings are exhibited in New York's Museum of Modern Art, as well as museums in Chicago, Washington and Paris, France.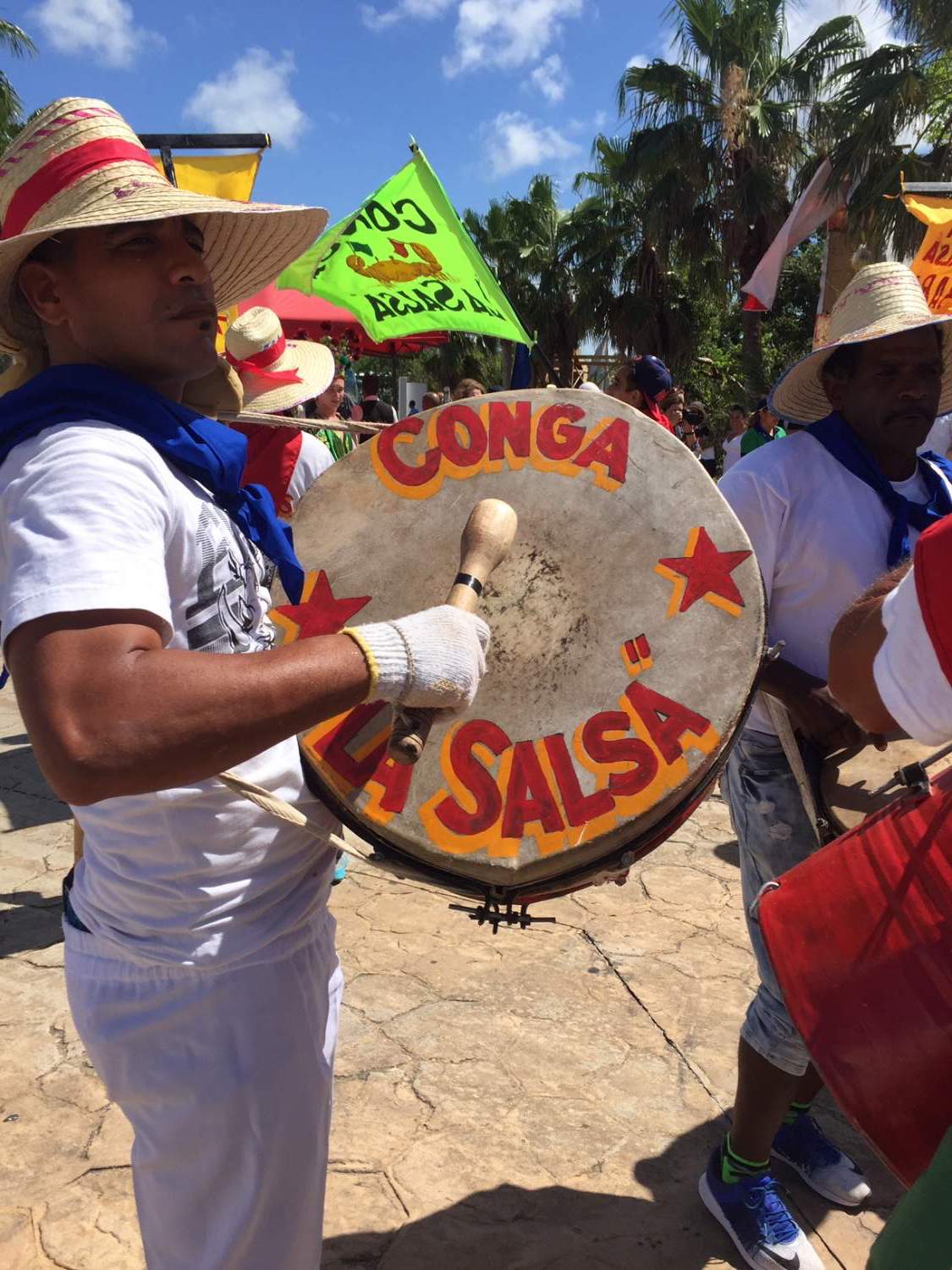 Another great find you'll soon discover as you stroll along the town streets and plazas will be the people of Sagua, we met truly kind and friendly people during our visit, all of whom showed an immense love of their town. Cubans are known for their friendliness but it was even more evident here in Sagua La Grande, we had complete strangers thanking us for visiting, and beaming with pride at the improvements made recently to the crumbling infrastructure in the centre of this small city.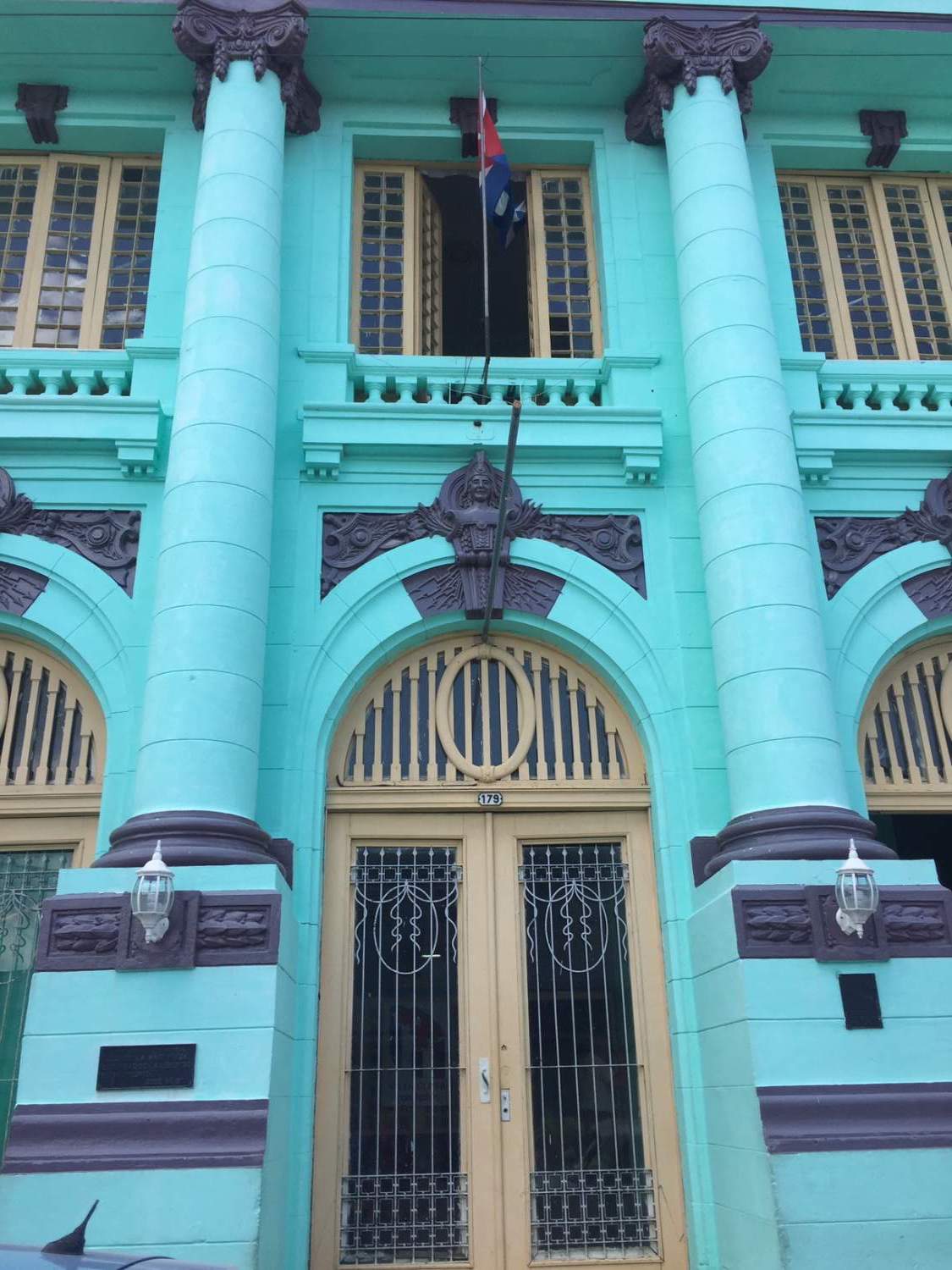 Gran Sagua Hotel
Dressed up with a pretty pale yellow exterior and very grand, the Gran Sagua Hotel is a majestic Art Nouveaux architectural masterpiece; it is located at the historic centre of the town and has been declared a National Monument by the Cuban Government.  Considered one the most luxurious hotels in Cuba at the time of its opening in 1925, the hotel had fallen into disrepair until recently. Now the hotel glows, it has been refurbished with care and its rooftop pool and bar is the perfect spot to chill in town. A day charge of $ 5 CUC's gets you pool time plus $4 CUC's of drink and snacks, and great views of the town, what a perfect way to spend a hot afternoon!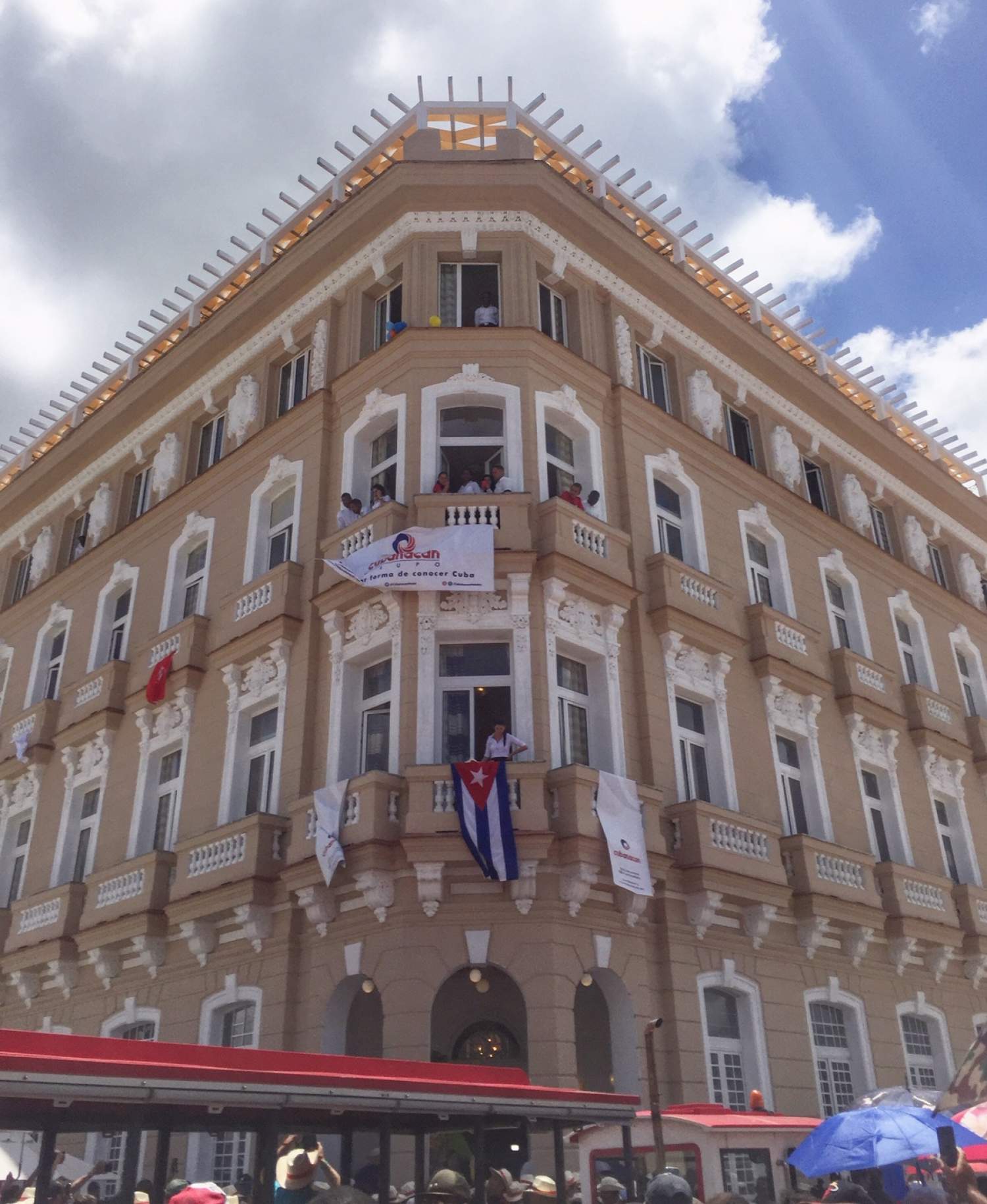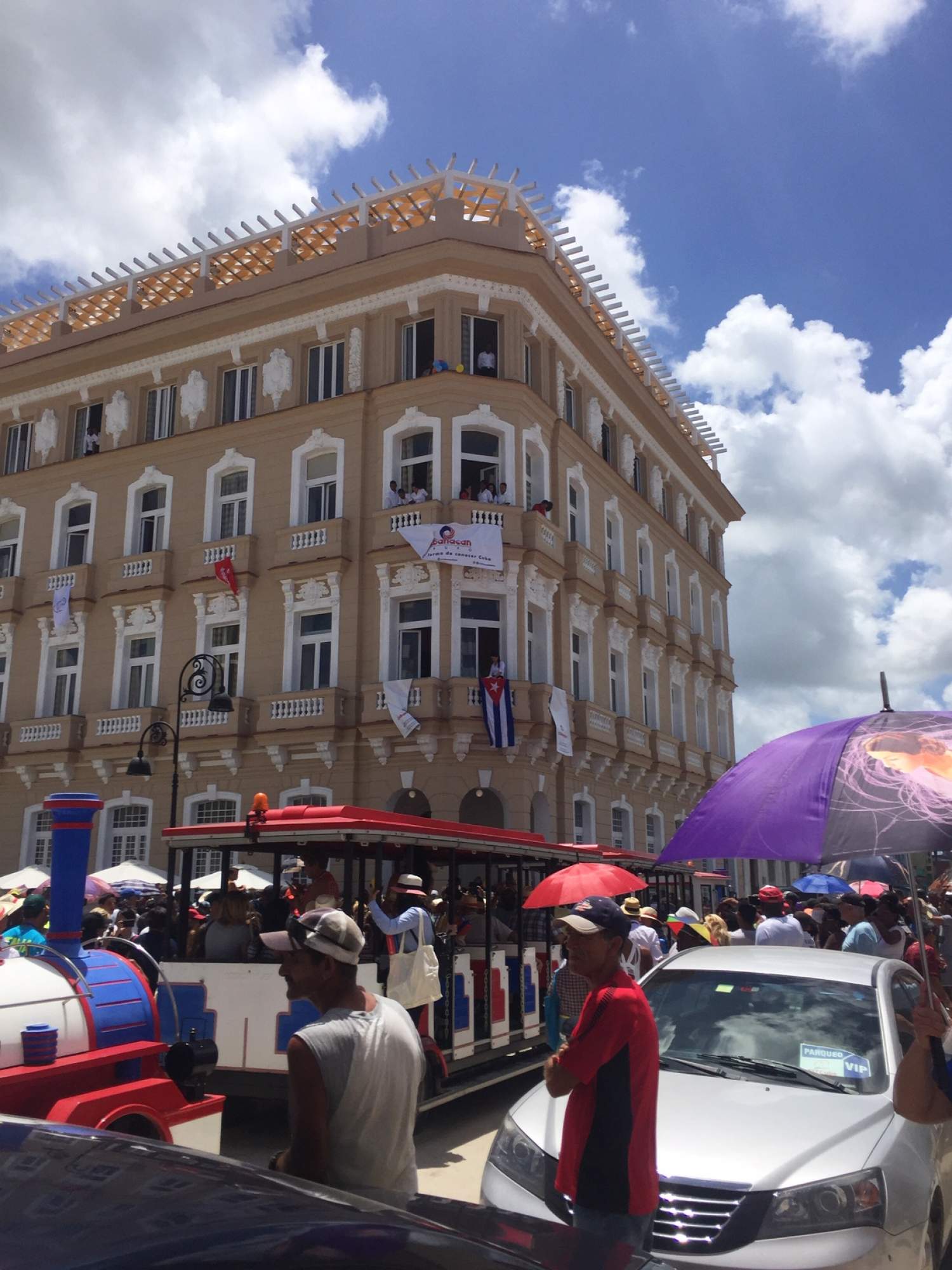 Calle Carmen Ribalta e/ Martí y Clara Barton, tel. (42) 66-5536
Palacio Arenas Hotel
Another example of beautiful Art Nouveau architecture is on display at the Palacio Arenas Hotel (Sand Palace), the building has been recognized as one of province Villa Clara's seven architectural wonders and it also has been lovingly and recently restored. We loved the pale pink walls and gorgeous white leather chairs in the hotel lobby, so pastel and so chic.
Calle Solís, esquina (corner) Padre Varela, tel (42) 66-5536
Cuba's Venice: Isabela de Sagua
For your best Instagram or just plain stunning photo shots of Cuba, head north 17kms along the Sagua River to the old ruined fishing village of Isabela de Sagua. Once known as the Venice of Cuba, this quaint and now ruined village is famous for its silted houses perched in the ocean. Unfortunately, after several hurricanes and years of neglect, many of the houses have been destroyed but there are a few that remain and they are both sad and stunning, a perfect backdrop for your Cuba selfie shot. The Ministry of Tourism is making plans to restore this quaint little village, so head over to see the progress or just enjoy the spooky ambiance of the present day ruins.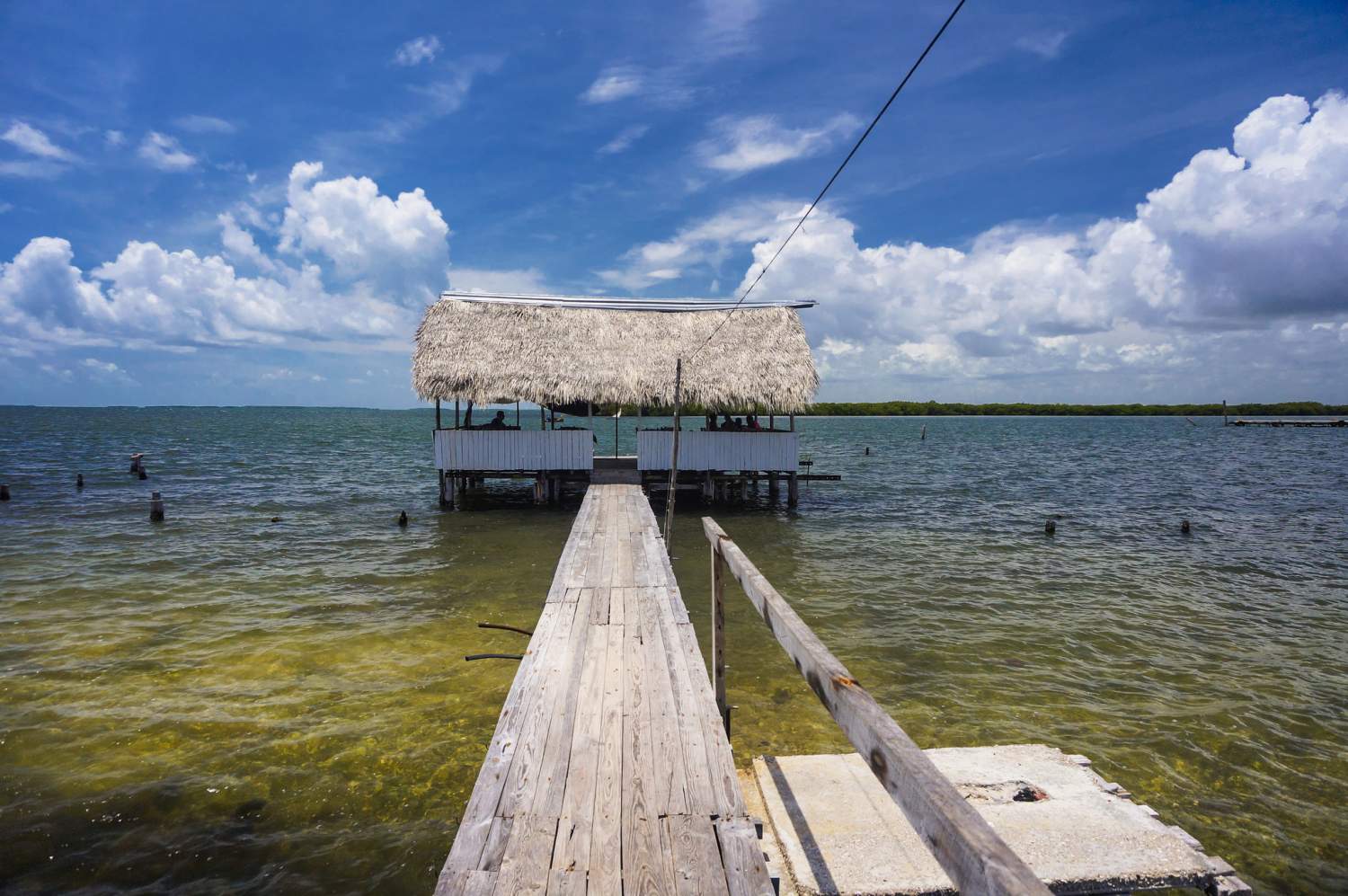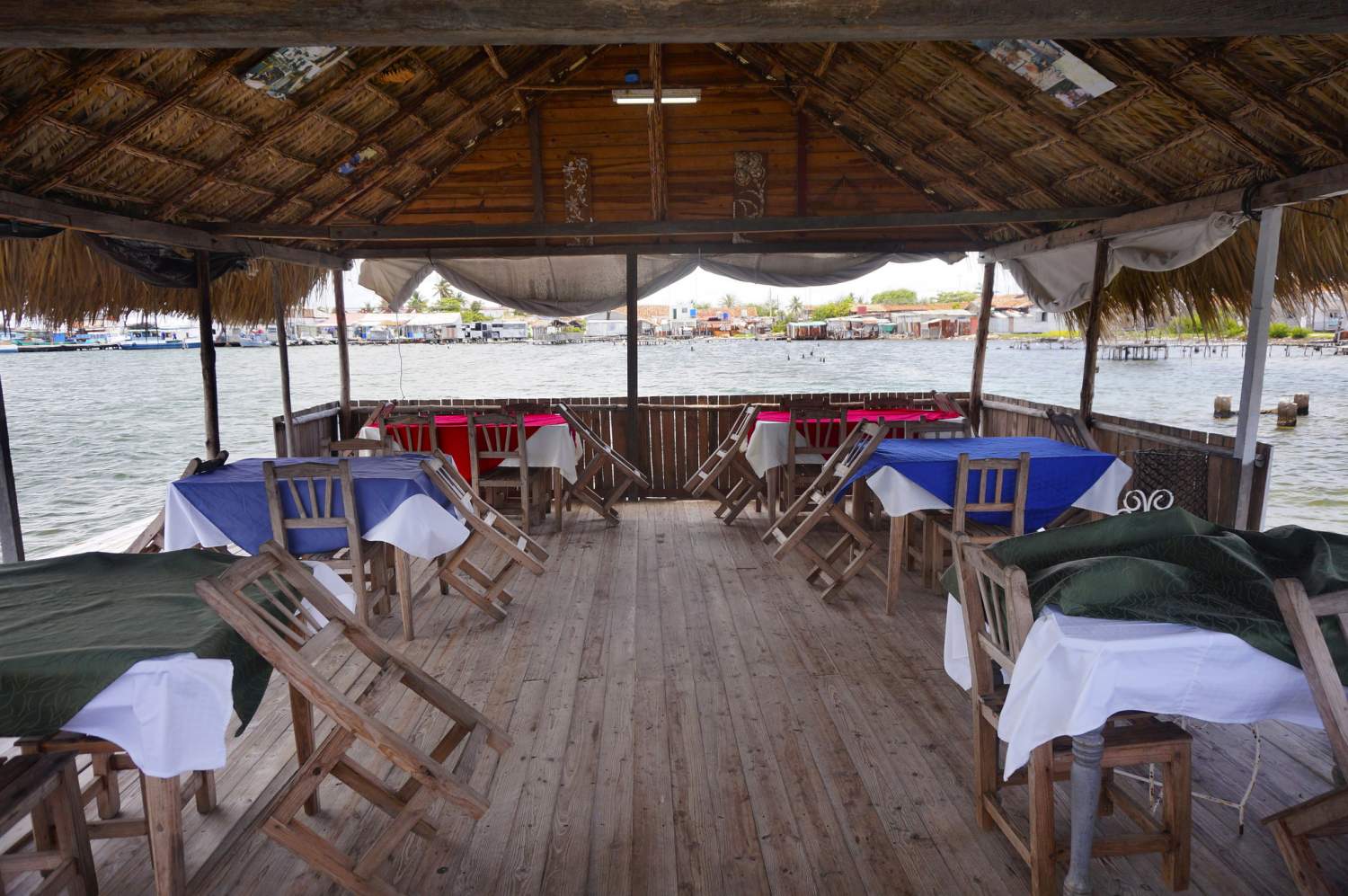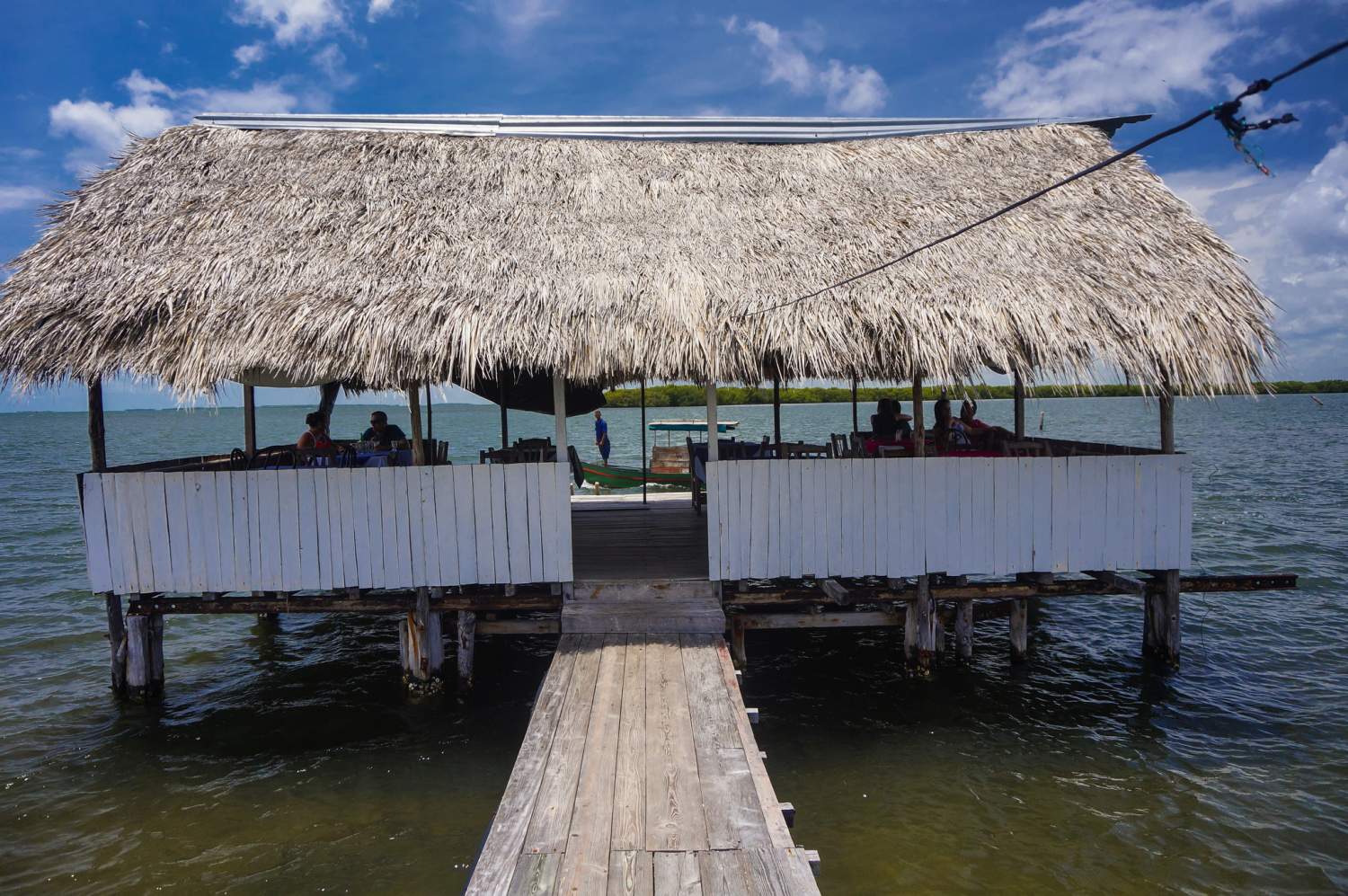 Cayo Esquivel on Cuba's North Coast
Afterwards, if you have time and it is possible, make arrangements to hire a boat in the village and head over to the stunning Cayo Esquivel. This tiny island is located about 13km or an hour's boat ride from Isabela, and here you can spend an idyllic afternoon on one of Cuba's most stunning and yet undiscovered beaches.
As of writing, this quiet island oasis is slated to become Cuba's new barefoot and carefree island getaway; it will be further developed in the next few years with an aim to keep things au naturel and unspoiled.  Recently the government built a brand-new boat dock and restaurant onsite but as of spring of 2018 little else has been put in place to allow visitors daily access. Let's hope that by winter of 2019 easy transport and access to Cayo Esquivel will be available to all.
There's so much to see and do on a day trip excursion from Cayo Santa Maria to Sagua La Grande so put this pretty little town on your must-do list! Start planning your visit to Cayo Santa Maria and its near-by attractions today with flights from Air Transat.
Cover photo credits: lezumbalaberenjena
The comments and contributions expressed are assumed only by the author. The recommendations, intentions or opinions expressed are not necessarily those of Transat AT Inc. or its affiliates. See terms of use of the Air Transat website.