White sandy beaches, warm waters in seemingly 50 shades of blue, towering palm trees and lush vegetation, all while you sit back on a chaise longue and admire the postcard-worthy view. It's not a dream: it's you manifesting your next vacation! Experience these stunning locations for yourself at these Melia beach resorts in Cuba located on some of the most famous and beautiful beaches. No wonder it's always been Canada's favourite South destination!
Whether you're seeking a 5-star experience at Cuba luxury resorts or a cozy stay in a beachfront family-friendly hotel, these top-rated resorts promise an unforgettable getaway in the heart of the Caribbean.
From Varadero to Cayo Santa Maria and Cayo Coco, all you need to do is check-in, enjoy the amenities, and feel the sand between your toes on your much awaited Cuba all-inclusive vacation.
Varadero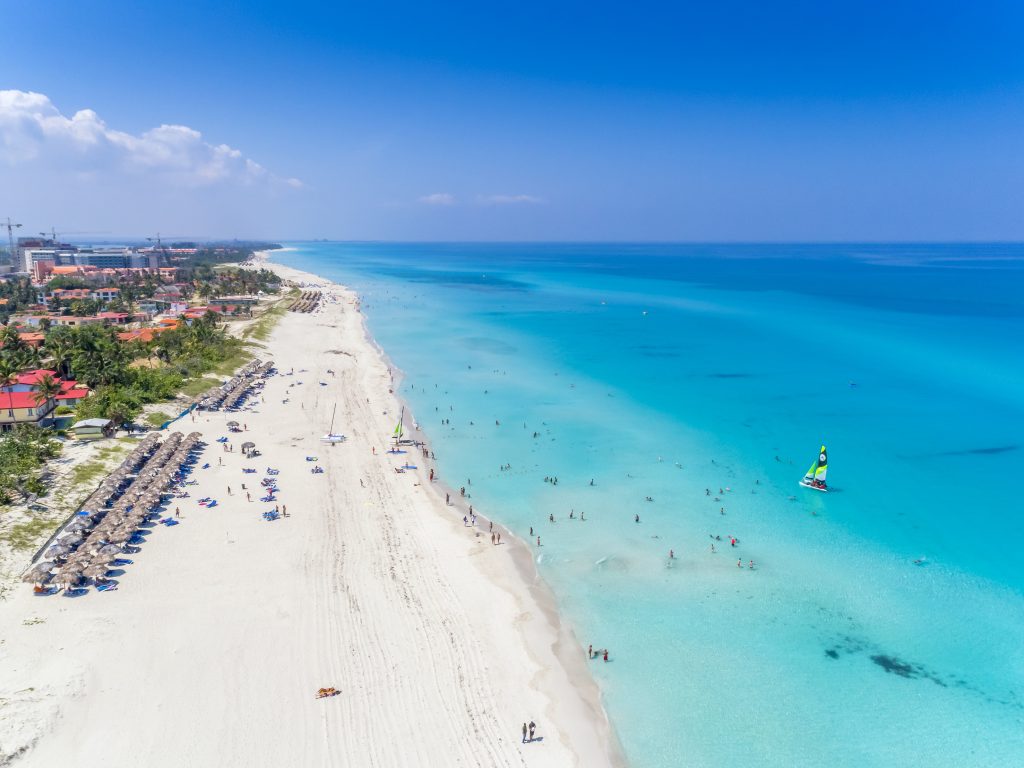 The Varadero beach reviews are in: no surprise there, the 20-or-so kilometers of uninterrupted white-sand coastline are usually considered to be one of the best beaches in Cuba. Rightly so! The idyllic setting is perfect for couples, families, and friends alike whether you're here to relax under the palapa or to build your next masterpiece in the sand.
Additionally, the shallow and turquoise waters make it a great destination for novice swimmers and water sport enthusiasts. Indeed, the fascinating seabed teeming with marine life and crystal-clear visibility make Varadero one of the best places for snorkelling in Cuba. Whether you're keen on mingling with colorful fishes around the coral reefs or diving in a cenote, you'll experience a memorable underwater adventure regardless!
And for a bit of culture, why not plan a day trip to Havana while you're here?
When it comes to choosing between Varadero all-inclusive packages, there are 11 Melia properties to suit a variety of interests, facilities, and budgets. Some of the top-rated beach resorts in Varadero even include Royal Service, The Level and The Reserve sections for a truly lavish voyage!
Paradisus Varadero
Paradisus Princesa del Mar (+18 y.o)
Melia Internacional Varadero
Melia Las Américas (+18 y.o)
Melia Varadero
Melia Peninsula Varadero
Melia Marina Varadero
Sol Varadero Beach (+16 y.o)
Sol Palmeras
Sol Caribe Beach
Cayo Santa Maria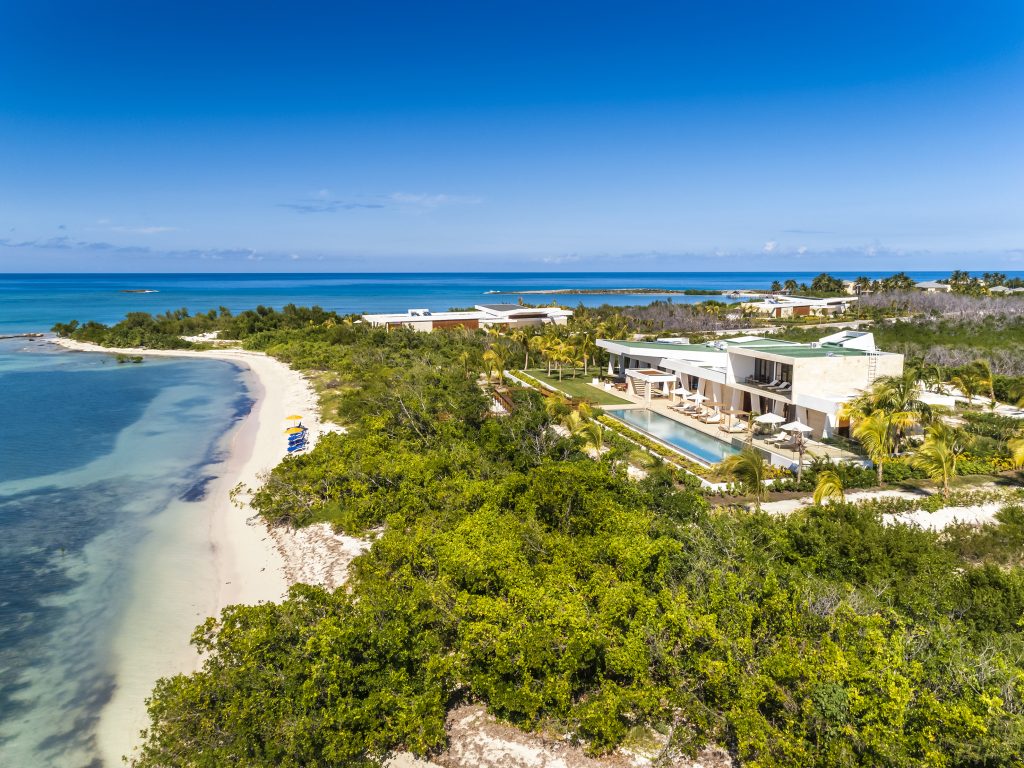 Did you know that the archipelago surrounding Cayo Santa María is part of the UNESCO-registered Buenavista Biosphere Reserve? The unique and rich ecosystem fosters a remarkable yet vastly underrated flora and fauna biodiversity. Make sure to plan an excursion to this little slice of paradise!
What makes Cayo Santa Maria a truly special place, though, is its pristine, immaculate white sand, beautiful beaches. It stretches on almost the entire north coast of the island, divided in roughly nine distinct areas on a total of 13 kilometres. Some of the best Cayo Santa Maria beaches to visit include Perla Blanca, Las Caletas, Cañon and Cuatro Puntas. Playa Las Gaviotas, more specifically, is surrounded by the incredibly luxuriant vegetation of Cayo Santa María Wildlife Refuge.
Now, what better way to explore these coastal gems than by staying at these top Cayo Santa Maria resorts?
Paradisus Los Cayos
Melia Buenavista (+18 y.o)
Melia Cayo Santa Maria
Melia Las Dunas
Sol Cayo Santa Maria
Cayo Coco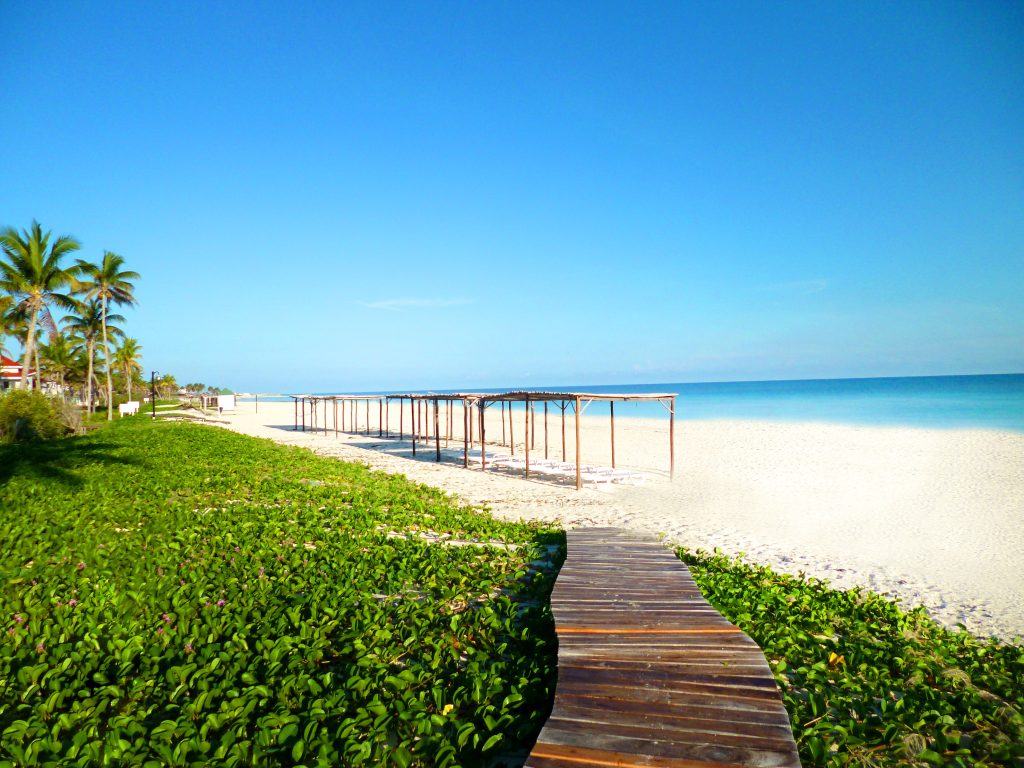 The Jardines del Rey archipelago is home to Cuba's fourth-largest island, namely Cayo Coco. The key is known for its wealth of exclusive properties, its tranquil atmosphere, and its warm waters that are known to please even the most skittish of swimmers. And if you were wondering "Which side of Cuba has the best beaches?", well, we're here to tell you that Cayo Coco is a top contender.
Indeed, the 11 Cayo Coco beaches span a whopping 22 kilometres of almost blindingly white, silky sand. Playa Pilar on the neighboring island of Cayo Guillermo promises to be a postcard-worthy excursion. Playa las Coloradas is known for its abundance of starfish and other colorful submarine specimens. And as the name suggests, Playa Flamenco is famous worldwide for its colonies of pink flamingoes. You just may be lucky enough to come across a few and admire the comical stance and bright pink hue of these gentle giants!
The island's international airport, Aeropuerto de Jardines del Rey, make it incredibly easy to get to most Cayo Coco resorts for a seamless journey between your living room and this tropical paradise. A few Cuba all-inclusive packages to consider in the area:
Melia Cayo Coco (+18 y.o)
Melia Jardines del Rey
Tryp Cayo Coco
Sol Cayo Coco