Are you ready for your next vacation to Cuba? Venture out of your all-inclusive resort and explore its colonial towns and lesser-known stunning beaches, it's the best way to experience authentic Cuba.
Mangrove boat ride at Laguna la Redonda
Most tourists who come to Cayo Coco focus on the beaches, but if you want to discover another side of Cuba's natural beauty, we suggest taking a boat ride through the mangroves at Laguna la Redonda. This mangrove-rimmed lake is located about 48 km from Cayo Coco and is teeming with fish, such as bass and trout. Take a speedboat ride in the mangrove tunnels; it's a peaceful and refreshing tour where you can appreciate the richness of this ecosystem. You will also see the damage caused by hurricane Irma in September 2017, and how nature is regenerating. Your boat captain will show you the different bird species, insects and trees. he will even let you take the wheel if you say por favor!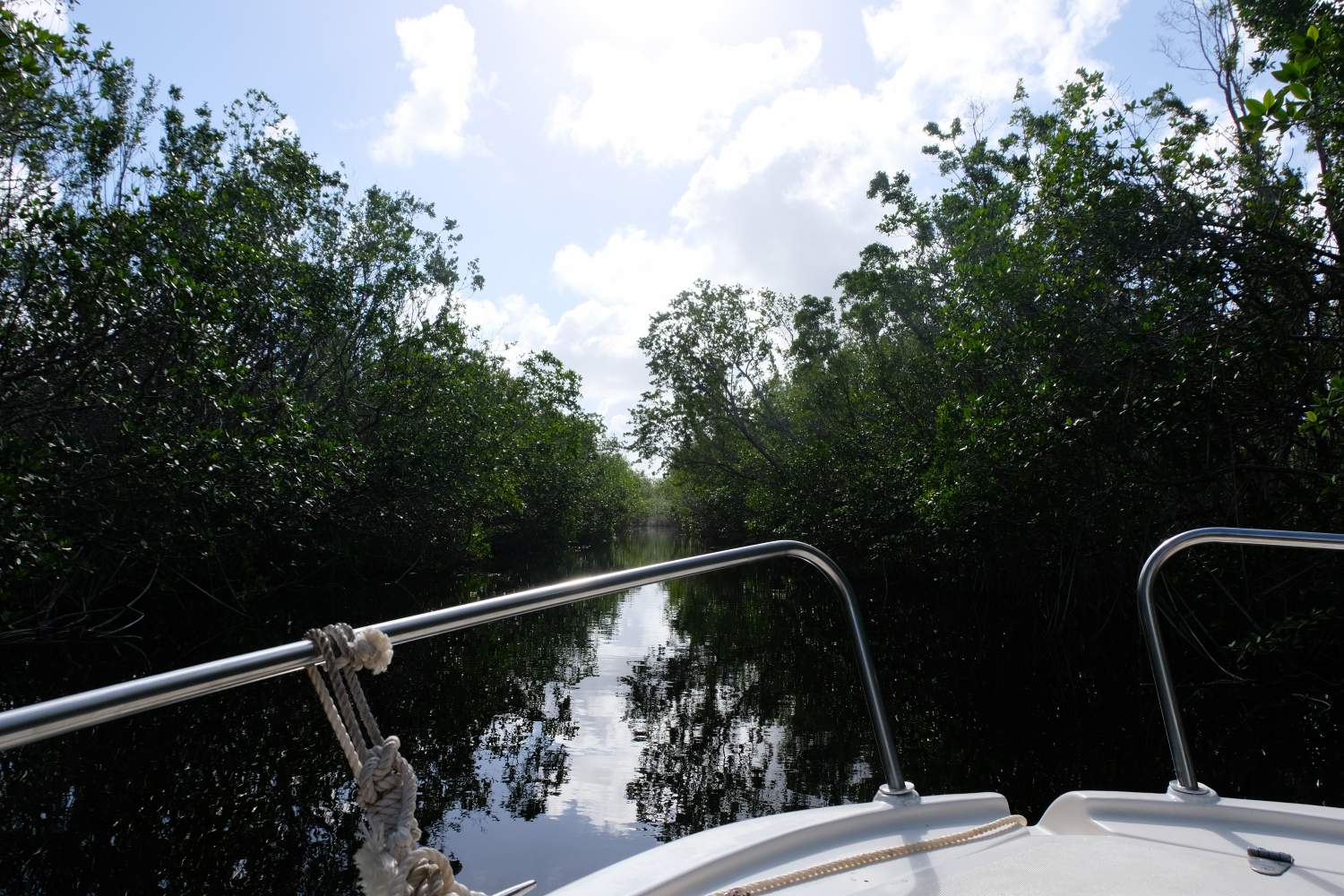 Hotels located in the cays of the Jardines del Rey Archipelago often offer this excursion, but you can get there by taxi as well.
Lunch with an ocean view at Playa Prohibida
For a nice break from hotel buffets, go to the Ranchon Playa Prohibida in Cayo Coco. It's a secluded shack on hotel-free Playa Prohibida, better known as Lenny's bar & grill, in honour of a long-time regular Canadian tourist named Lenny. This tranquil and rustic shack offers a breathtaking view of the ocean. But this place isn't just about the view; you'll enjoy its friendly staff, laid-back atmosphere and famous fresh lobster dish.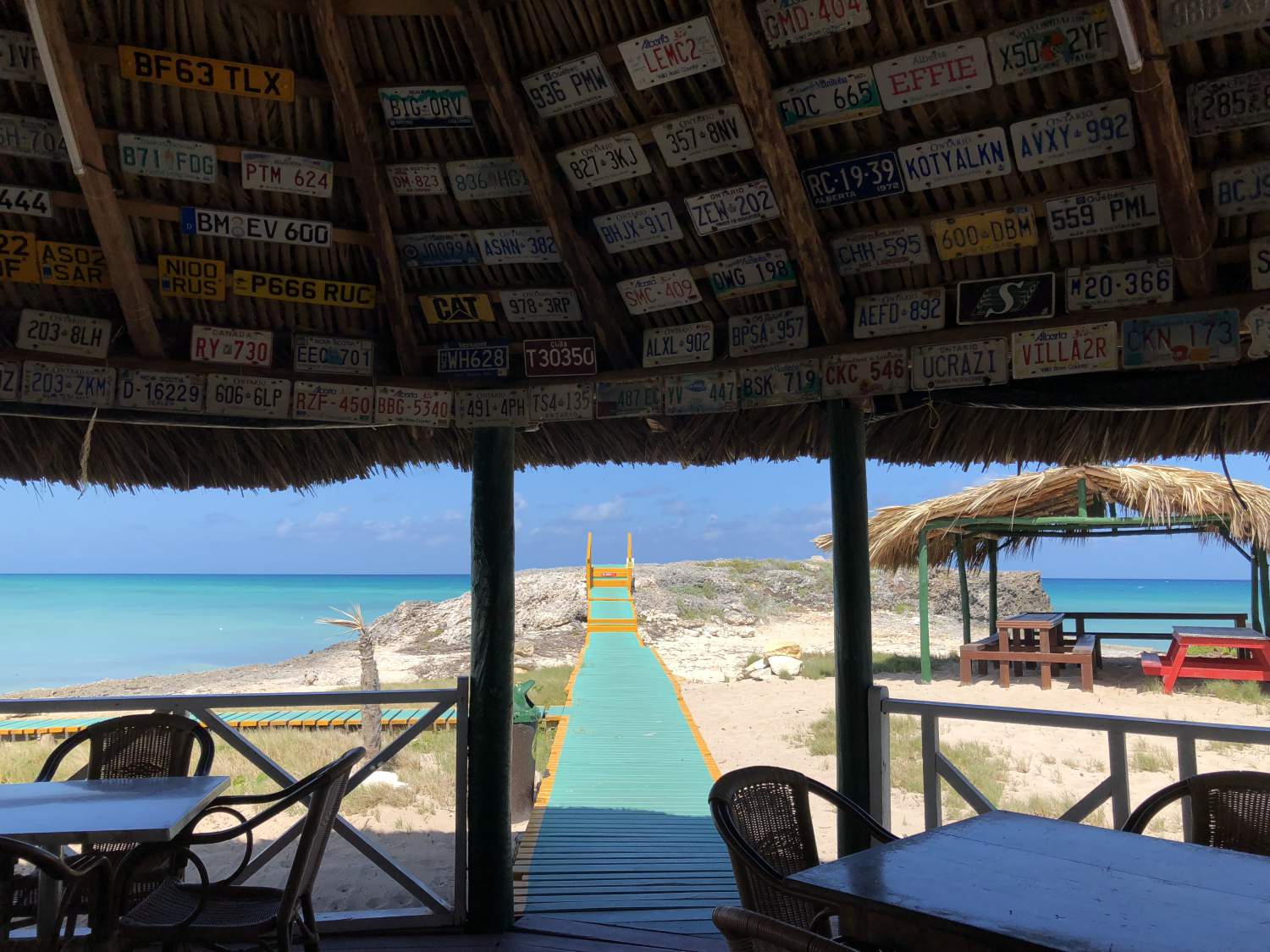 The Lenny's bar is decorated with old license plates brought by tourists (mainly Canadians); feel free to bring yours as well!
Tip: ask a taxi driver to bring you to this restaurant as it is not close to any resorts.
Kitesurf in Cayo Guillermo
Cayo Coco is famous for its stunning beaches and pristine waters resembling a slice of paradise, but it's also a touristic place. Take the 27 km causeway that links Cayo Coco to Cayo Guillermo, the neighbouring cay. Cayo Guillermo is a little more isolated and has a more natural feel, with just a hand full of hotels.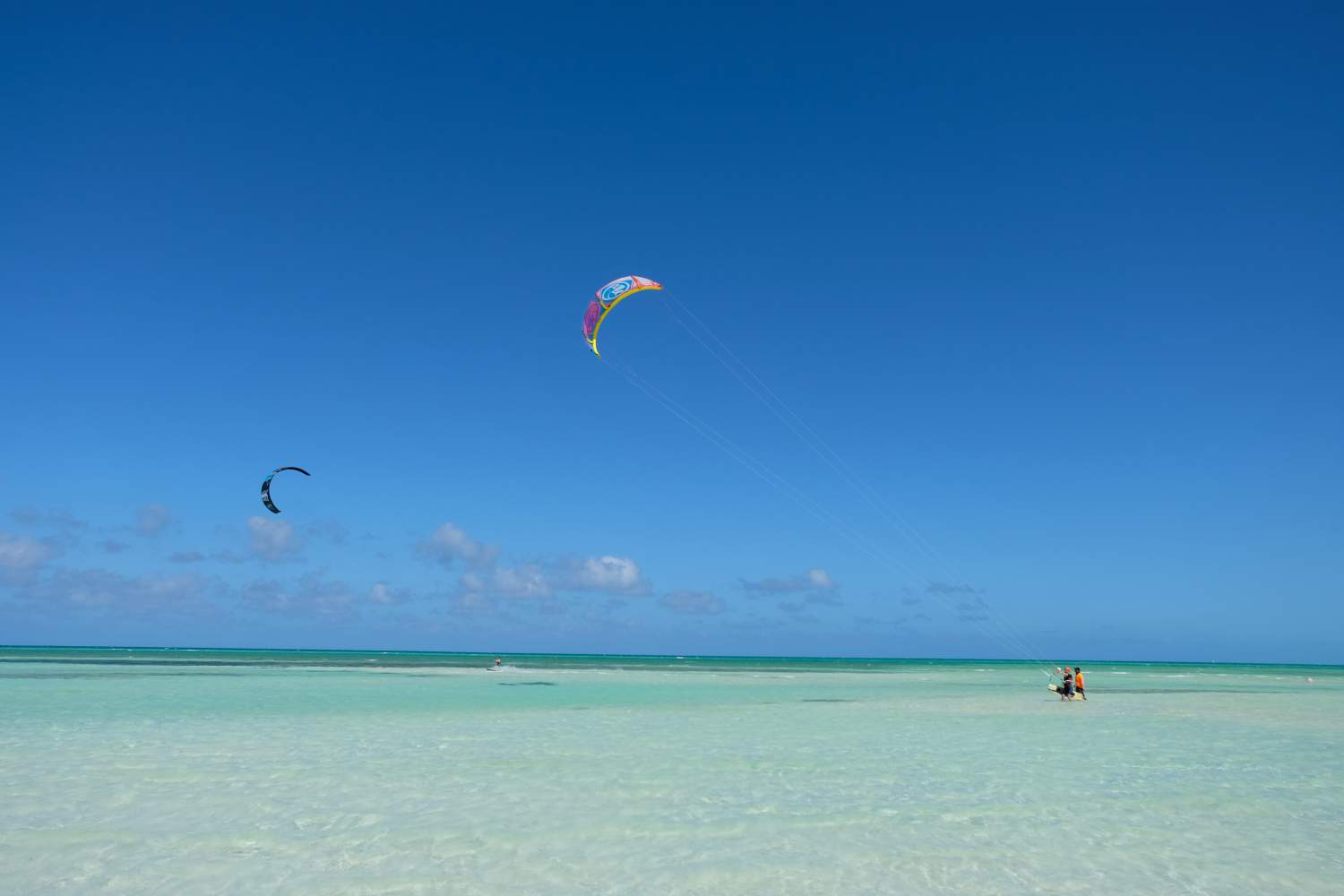 Kitesurf aficionados can ride the waves in Cayo Guillermo thanks to its strong and steady winds. If you wish to learn or master your skills, there are kitesurfing schools located directly on the beach. You can also admire the kitesurfers with their multicolour sails while sunbathing on its magnificent white sand beach.
Sunbathe in Playa Pilar
Bask on the sand of Playa Pilar, an uncrowded beach located in the north-western end of Cayo Guillermo. Some even say it is Cuba's most stunning beach (but we'll let you be the judge). Sink your feet into its soft sand and let its shimmering turquoise waters lure you. You can rent some beach loungers or Bali beds. This secluded beach can be reached by a hop-on hop-off bus from Cayo Coco 6 times per day during peak season (5 CUC per person for a round-trip).