For us, travelling rhymes with happiness and exploring new horizons. That's why we love sharing our favourite destinations with other travellers. During our latest trek to discover new sights, we explored the Riviera Maya with Hayla, flight director at Air Transat and avid traveller! She's eager to share her favourite beaches, eateries and shopping destinations.
The Riviera Maya is famous for its lavish hotels, its spectacular beaches that lay along the coast of the Yucatan Peninsula as well as its Mayan culture, whose ancient and powerful empire has been kept alive for ages.
Located about an hour south of Playa del Carmen, in the all-inclusive resort axis, Tulum is both a laid-back destination and a hotspot. Well known for its impressive Mayan ruins on an archaeological site along the sea, Tulum has become an essential destination for vacationers craving bucolic beaches, modern design and good food. Its main town, Tulum Pueblo, is also filled with well-kept secrets that leave you with an exotic feel.
With Hayla guiding us, we found some of the best spots you'll want to visit on your next trip to Tulum. Watch the video:
Tulum Beach
Tulum Beach is very well known. Between the luxurious jungle and the white sand beaches, there is a series of small charming hotels, boutiques, bars and restaurants. The best way to discover its main street? On a bike, which you can rent at one of the many hotel lobbies along the main street that offer them.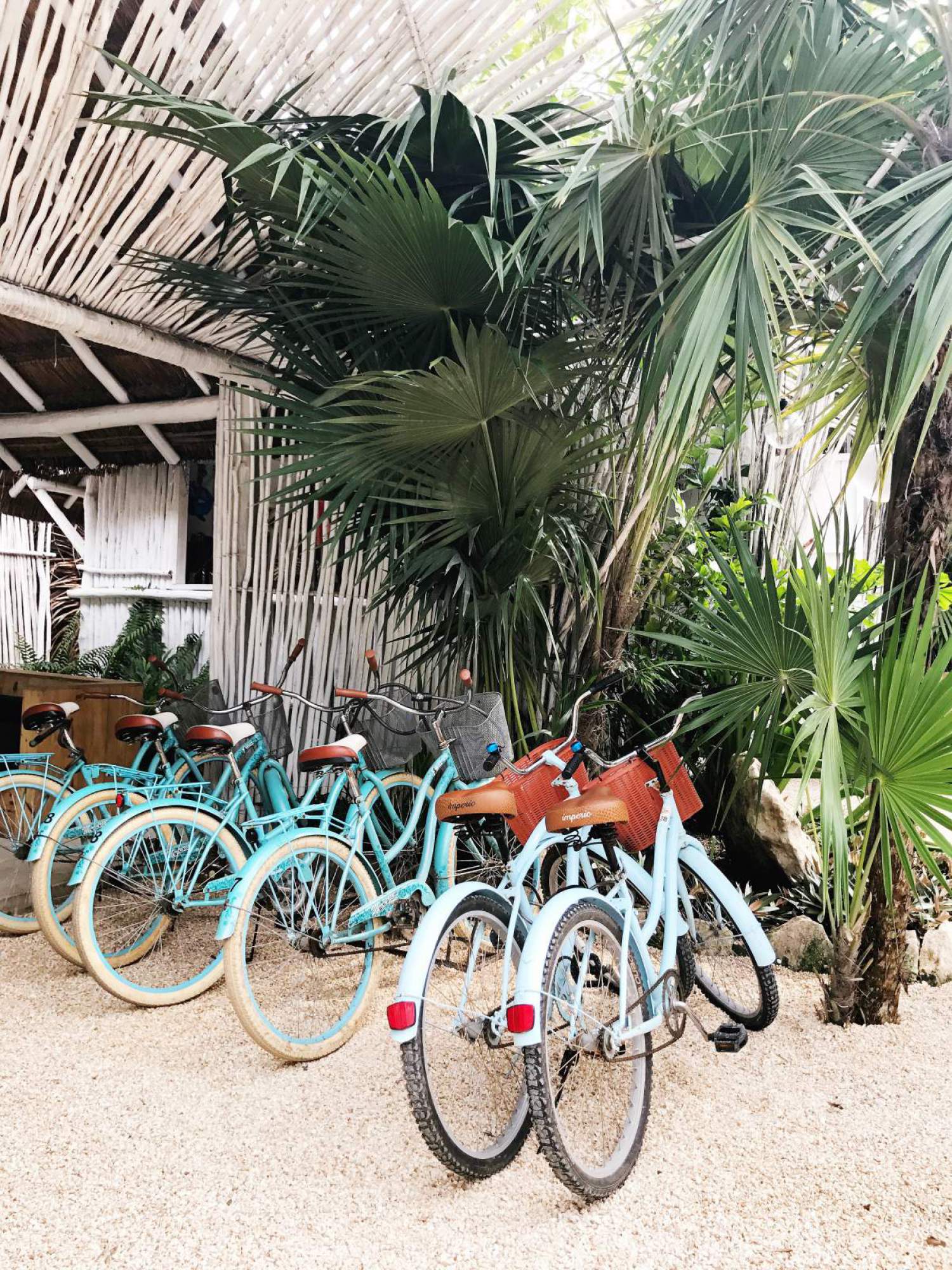 Touring the boutiques and restaurants in Tulum – Boca Paila
Once you dip your toes in the sand in Tulum, you feel that very special atmosphere. Everything here is easygoing, natural and elegant. Many boutiques hold unique collections that let you get that bohemian look and feel, while local artists display their handmade crafts. Beware of your budget, though, shopping in Tulum doesn't come cheap! One could spend the day window-shopping in the Tulum, Boca Paila vicinity.
Here are a few of Hayla's best bets:
KM33: For the coolest hats and handmade leather purses.
Hoki Poki Kana: A selection of elegant outfits and Mexican bathing suits. Located on a narrow street full of kinky shops and the Jungle Stores
TLM Beach Boutique: Stock up on bohemian-style tunics and decorative mandalas.
Raw Love, breakfast and smoothie in a bowl
The healthy fruit, nuts and grains bowl trend really speaks for itself here. At Raw Love, they turn the latest fruit harvests into shakes, whether it's a vegan breakfast or a snack that's rich in flavour and high in colour. At this funky counter below the palm trees, Hayla orders two of her favourite bowls: the Green Goddess (a green smoothie made from spinach, pineapple and passion fruit) and the Berry Love (a generous dose of strawberries, blueberries and banana). Ask nice-guy Adan to crack open a fresh coconut for the road!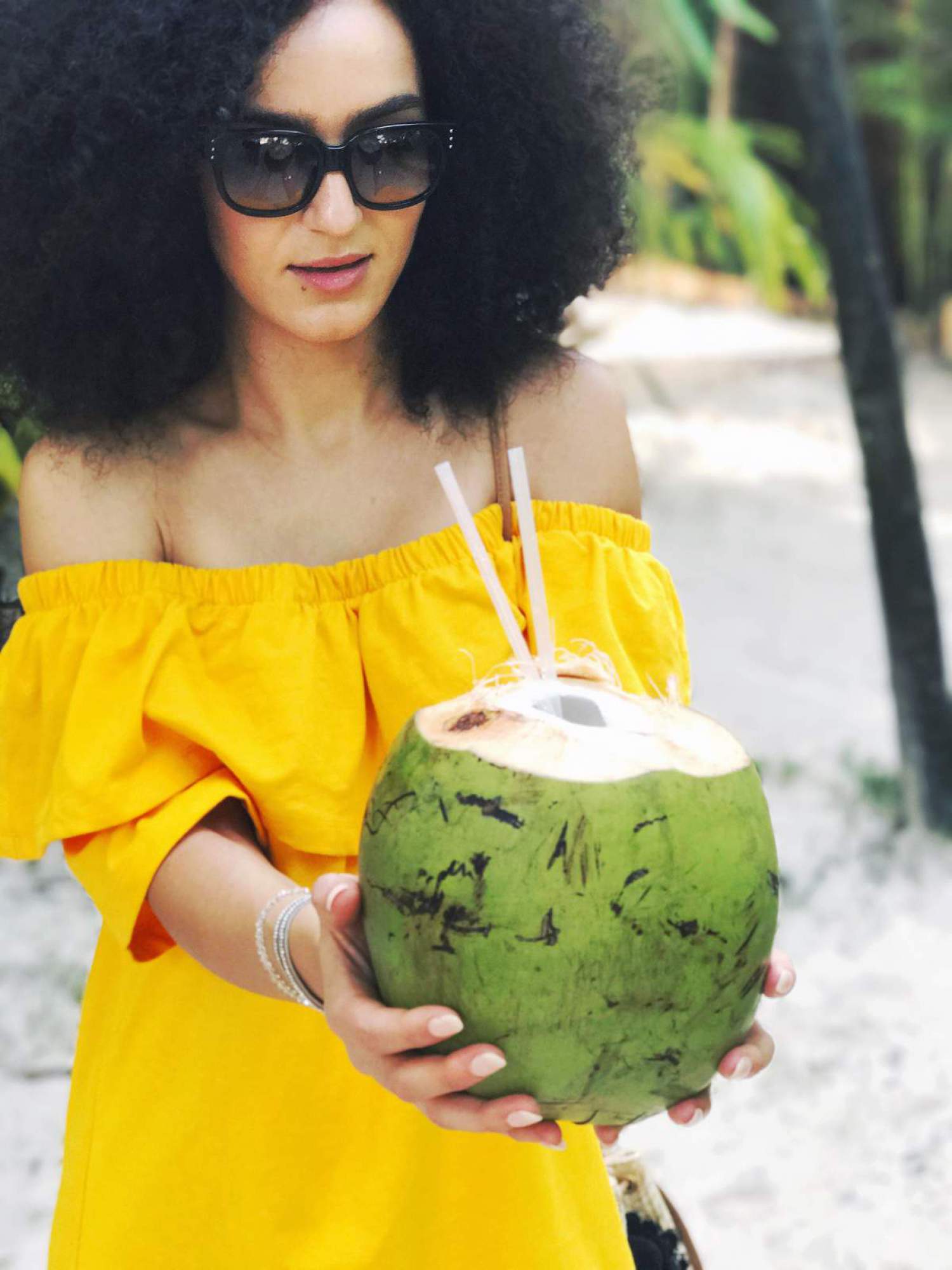 Taqueria La Eufemia, tacos on the beach
While dwelling on the main route as we roam near the tropical groves by the sea, we come across a groovy taqueria. La Eufemia is the perfect joint to enjoy tacos and delicious margaritas on the beach, just footsteps away from bathing in the refreshing turquoise water. Ordering the fish tacos is a must. Garnish at will with toppings from their homemade salsa bar.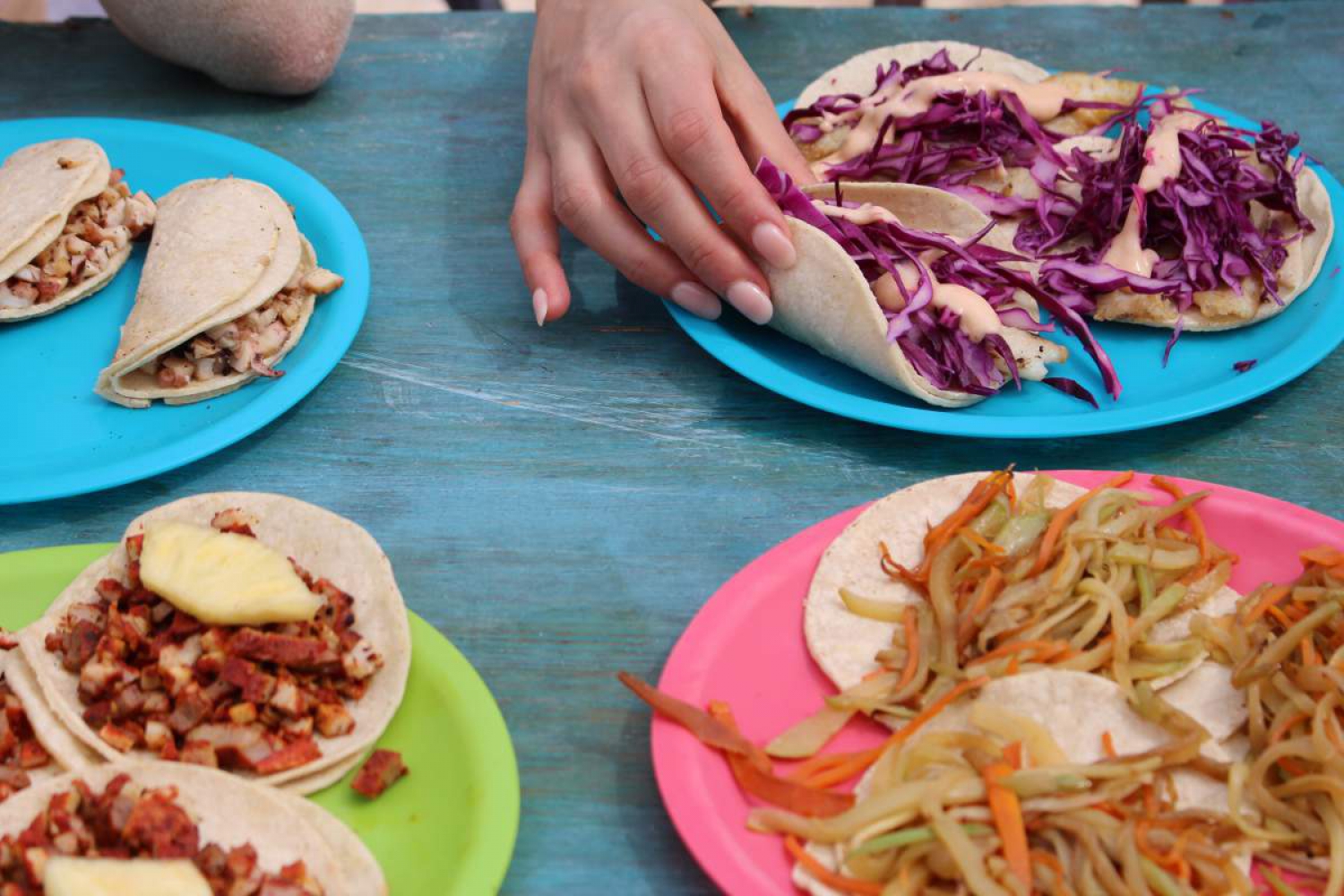 Matcha Mama, refreshment counter
This intimate matcha bar is one of the more scenic spots, that of a Pinterest board, off the Tulum, Boca Paila route. Rest on one of the swings as you sip on a smooth matcha mix, or a scoop of homemade ice cream that's just sweet enough (Hayla's find!). Matcha Mama is a must-see stop that's a feast for your taste buds and your eyes!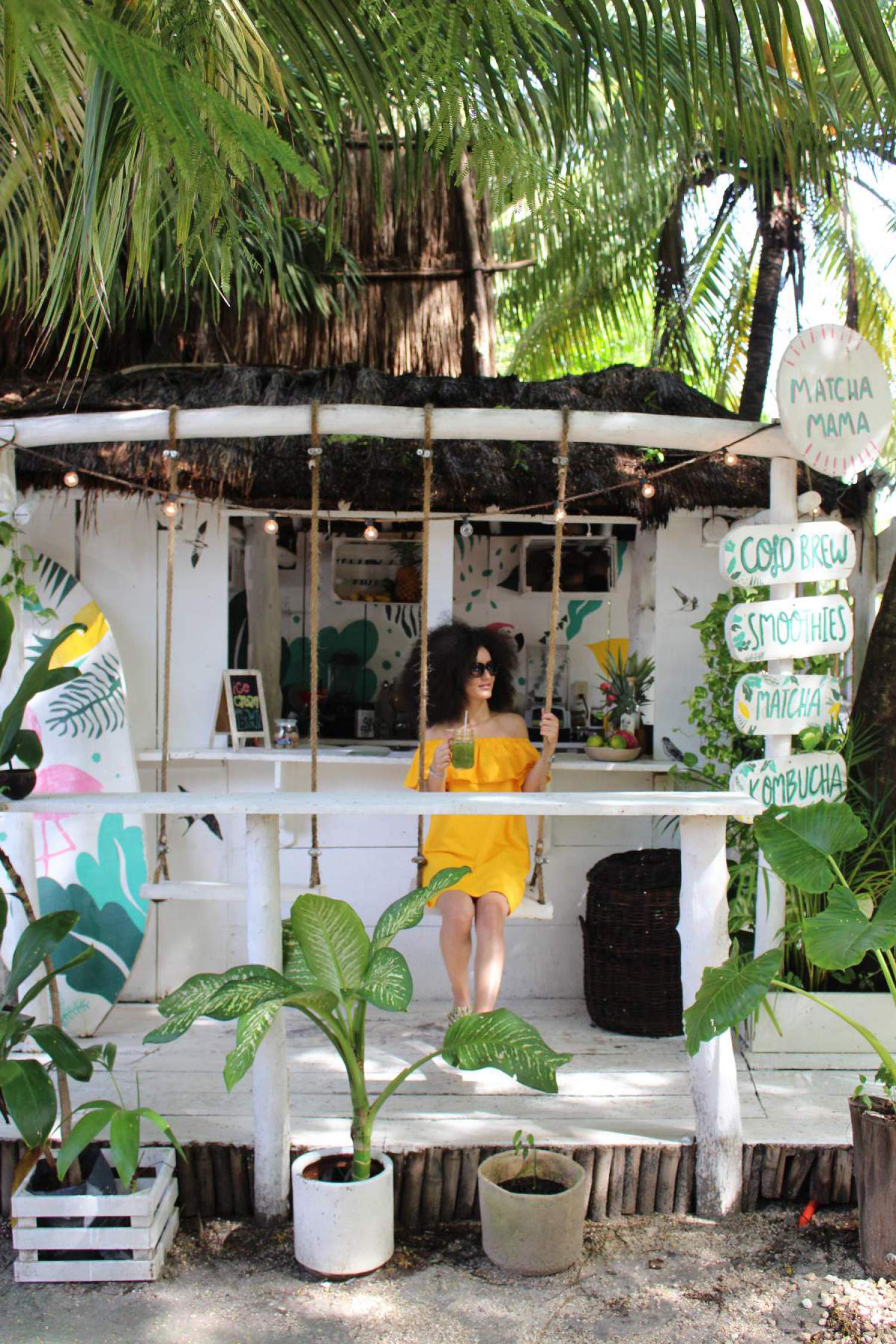 Gitano: spicy happy hour
Tulum is famous for its bedazzling nightlife where partygoers eat, dance and drink the night away under the palm trees. Many eateries offer a good meal and lively times come dawn, such as Gitano, a typical Tulum mescal bar perfectly nestled in the jungle with a decor that's straight out of a magazine. The grill is where the kitchen magic happens. It's also a great spot to sip on a brightly coloured, slightly spicy cocktail. Hayla recommends "Kisses in the Car", a skilful mix of mezcal, passion fruit, tangerine and habanero pepper.
Casa Jaguar: Dinner in the jungle
As soon you enter Casa Jaguar, you know you've stepped into a place unlike any other. The delightful and heady scent of burning copal fills the air, chasing away insects and reinforcing the eatery's bohemian vibe. It's one of the best restaurants in Tulum, serving freshly cooked Carribean dishes with a Mexican flair. Hayla's favourite? The tostadas de atún (tuna toasts). Exquisite!
Tulum Pueblo
Once we've explored the beach and its surroundings, Hayla guides us through the urban heart of Tulum, Tulum Pueblo. Less touristy and flat out stimulating, this area is well worth the detour. It's the ideal spot for local delicacies and authentic souvenirs.
Arts and crafts on Tulum Ave
Avoid shopping for souvenirs on Tulum Beach. Tulum Avenue is where you get the best bargains. You'll find everything from hand-braided pompoms, huipils (traditional dresses), wrestling masks, tequila and mescal to pottery and multicoloured textiles.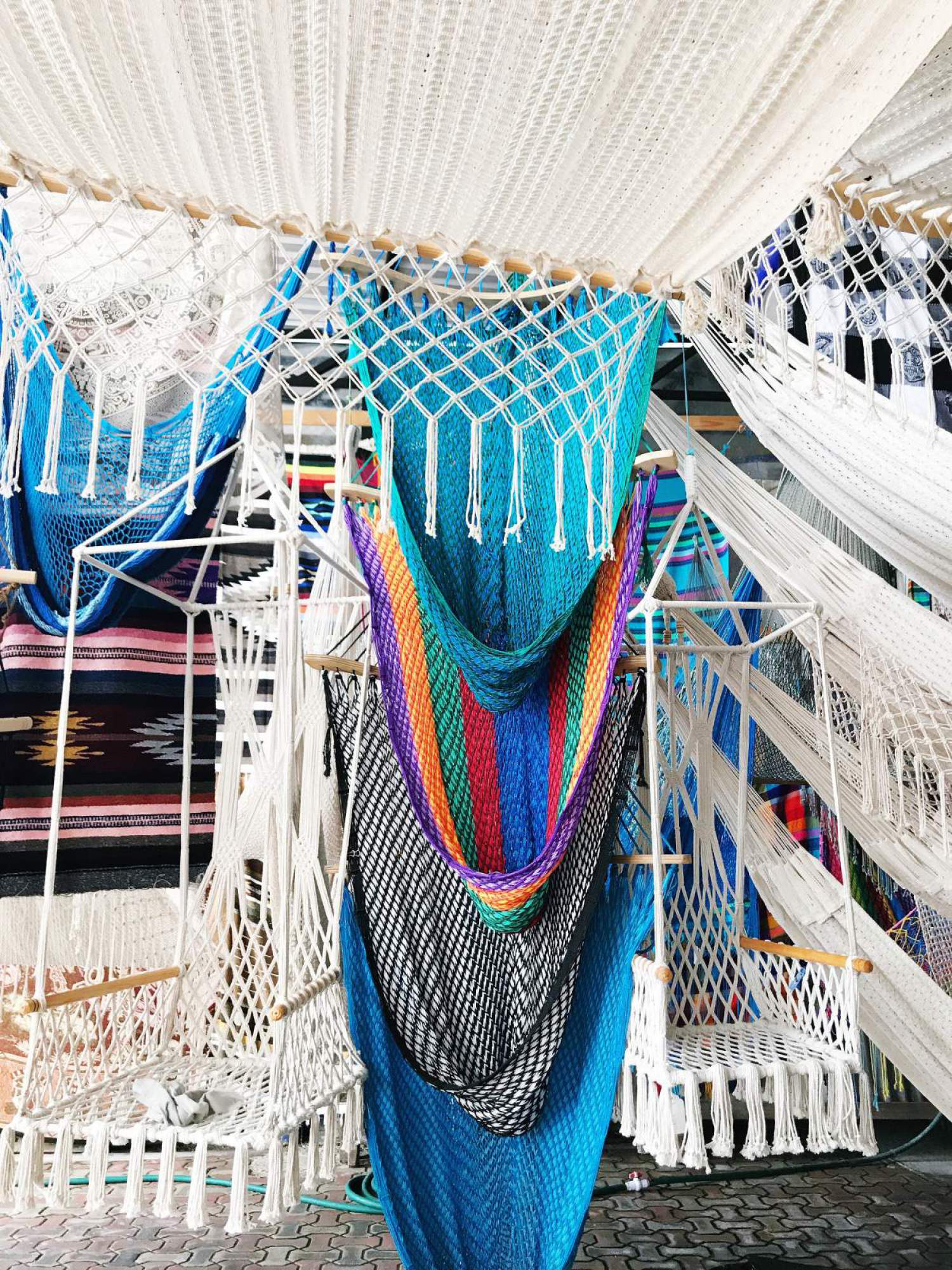 Paletas de frutas snacks (frozen treats) at Flor de Michoacan
Once the temperature gets a little too hot, artisanal frozen treats known as paletas de frutas are what you need to quench your thirst. We had the tastiest ones at Flor de Michoacan, a coffee shop where you can sit in a garden-themed yard. Hayla recommends the mango-flavoured ones!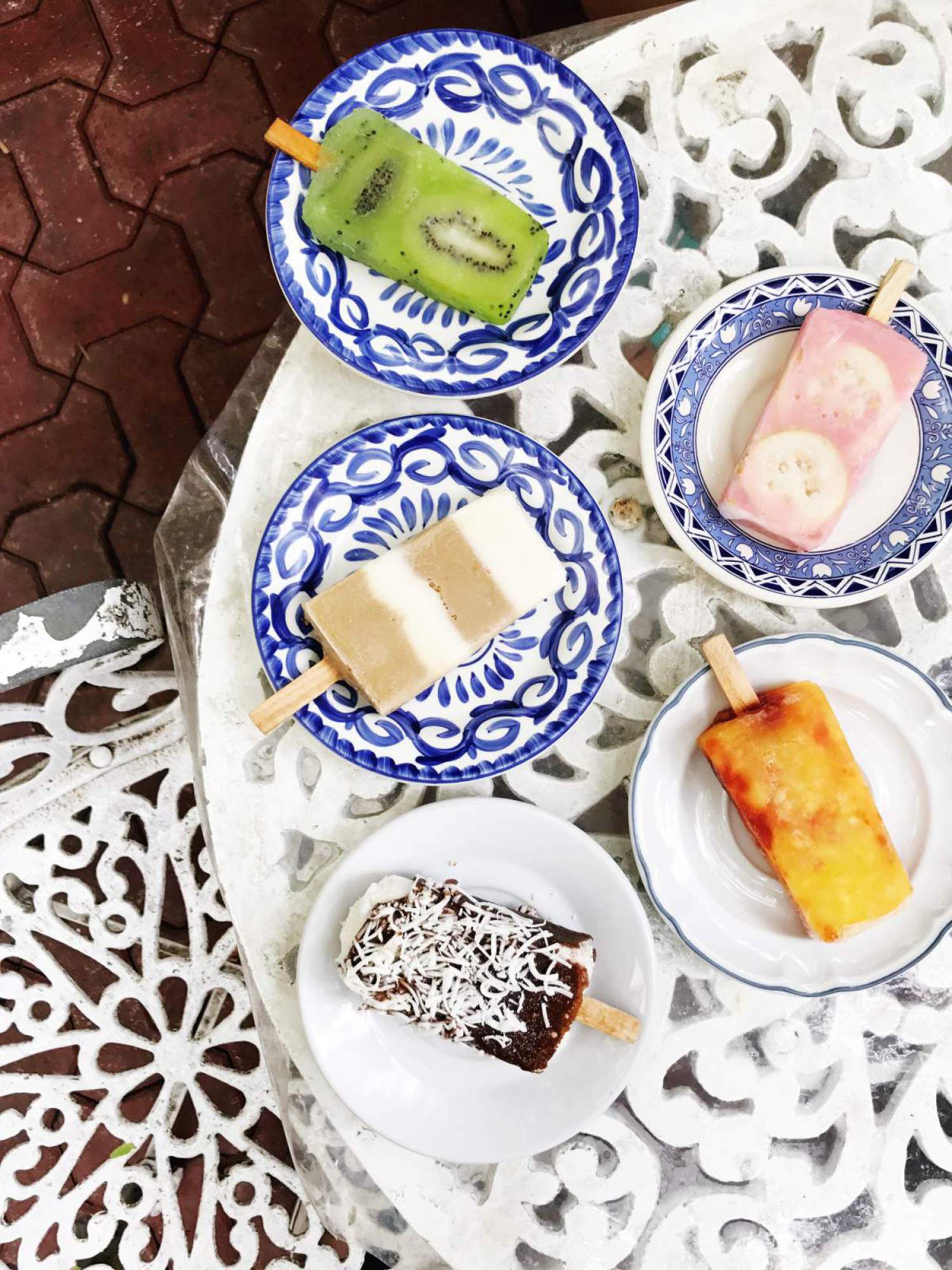 Ceviche tasting at El Camelo Jr.
If you're a fan of fresh fish on any occasion, El Camello is the place to go! They serve the best ceviche in the area, perfectly marinated in lime juice for an energizing meal. Locals gather in large numbers and that's a good sign!
Tulum is undoubtedly worth the visit when you're in the Riviera Maya. Whether it's to walk in the sun, enjoy a cocktail on the beach or indulge in an authentic feast, Hayla has discovered a colourful village that's vibrant and cozy. She highly recommends it!
Follow Hayla, Air Transat Flight Director, in her Mexican adventures. She shares her travel tips to explore Yucatan here, and Riviera Maya's most beautiful beaches here.
All photo credits: Air Transat
The comments and contributions expressed are assumed only by the author. The recommendations, intentions or opinions expressed are not necessarily those of Transat AT Inc. or its affiliates. See terms of use of the Air Transat website.