You have a week of vacation ahead of you and you're looking for a destination that's unique and off the beaten path? El Salvador could surprise you! While it's certainly not on everyone's lips, this small Central American country has a lot to offer to travellers who dare to discover it. Most people who visit it come back amazed. Its legendary waves, which thrill surfers from all around the globe, are just one of its many attractions. This article gives you an overview of what you could do in a week without wandering too far away from the capital, San Salvador.
Discover the capital, San Salvador
Many travellers overlook the country's capital, San Salvador, but they're missing out. If you spend at least a day in the city, you'll find lots to do and see.
San Salvador boasts many museums, with the three main ones located in its tourist district, the Zona Rosa. MARTE (Museo de Arte de El Salvador) can be easily found thanks to its large and iconic outdoor painting. If you're more of a history buff, you can try the Museo Nacional Dr. David J. Guzmán. After your visit, walk over to the national handcrafts market, Mercado Nacional de Artesanias. The market was rather quiet when we visited it, and despite its touristy format, the artisans didn't solicit us all that much; most of them were busy working on their products, and it was quite interesting to watch them. The handcrafts market is a great place to buy gifts. You'll find beautiful Christmas tree ornaments, which are hand painted on cloth from coffee bags. Not only are these decorations original, but they are very small and easy to carry!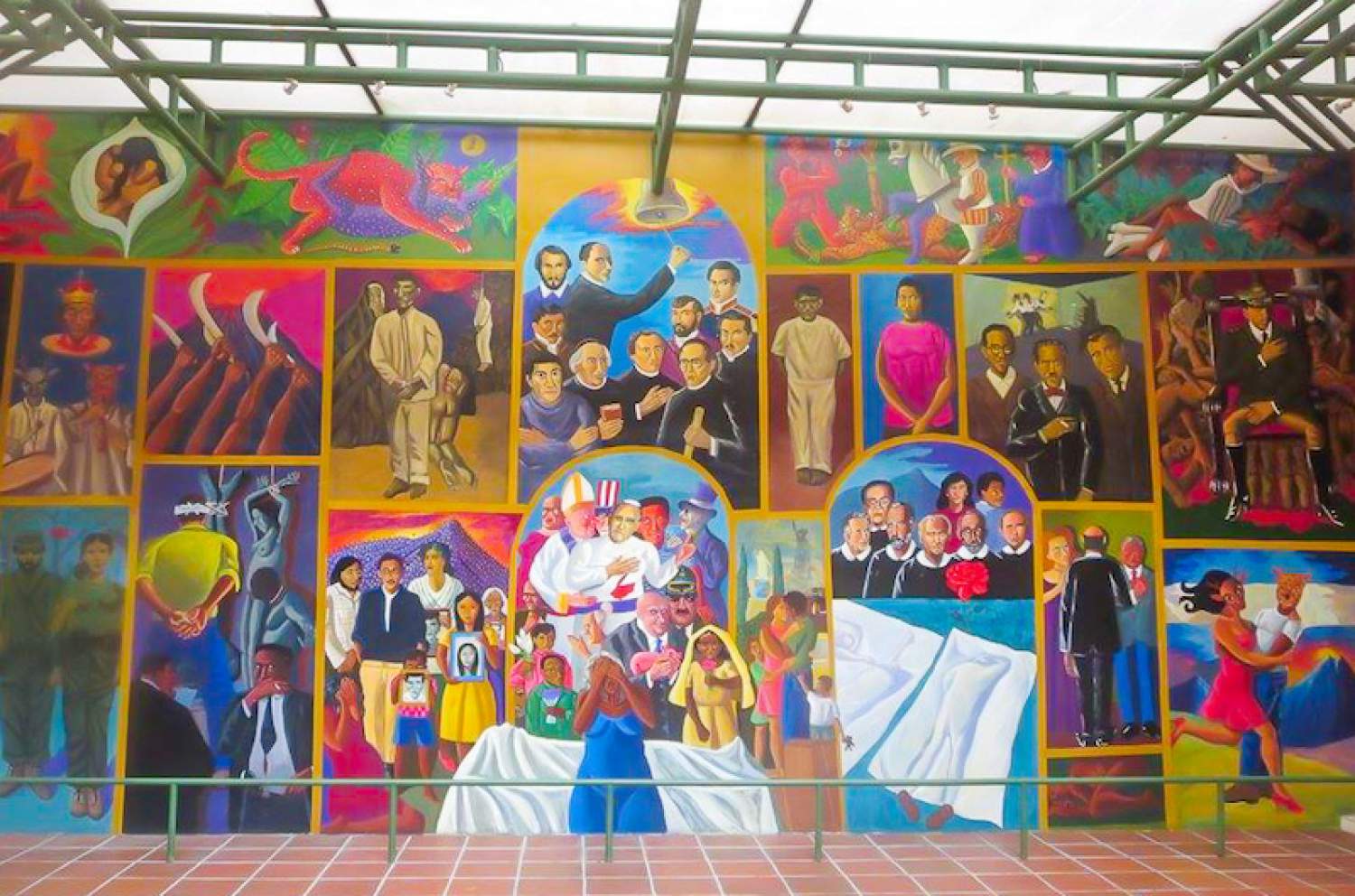 The Zona Rosa is the most tourist-friendly area in San Salvador, and you'll feel safe there, even at night. One evening, we visited two spots we highly recommend. The first is Cadejo Brewing Company, a microbrewery offering a selection of craft beers, along with a menu that's somewhat Americanized, as you'll find in several other areas in the country. A rock's throw away from there stands Republik, an Irish pub that was hosting a stand-up comedian the night we went… but you'll have to understand Spanish to get the jokes! Otherwise, you can check out the pub's impressive list of guest performers, which ranges from Carlos Vives to the Backstreet Boys. These are two great venues for an entertaining evening! 
The Pacific coast: fish market and surfing
The Pacific coast is located just outside the capital, so it's easy enough to make the trip there and back if you want to enjoy some great surfing or just lounge on a beautiful beach. To get there, you can take a bus that will make its first stop in La Libertad, where you'll find the most amazing fish market. Afterwards, you get to choose from many magnificent beaches. We opted for Playa El Tunco, with its stunning rock formations jutting out of the sea and its huge crashing waves. We went for a swim and enjoyed seafood by the ocean as we watched a harpoon fisherman return with some impressive catches.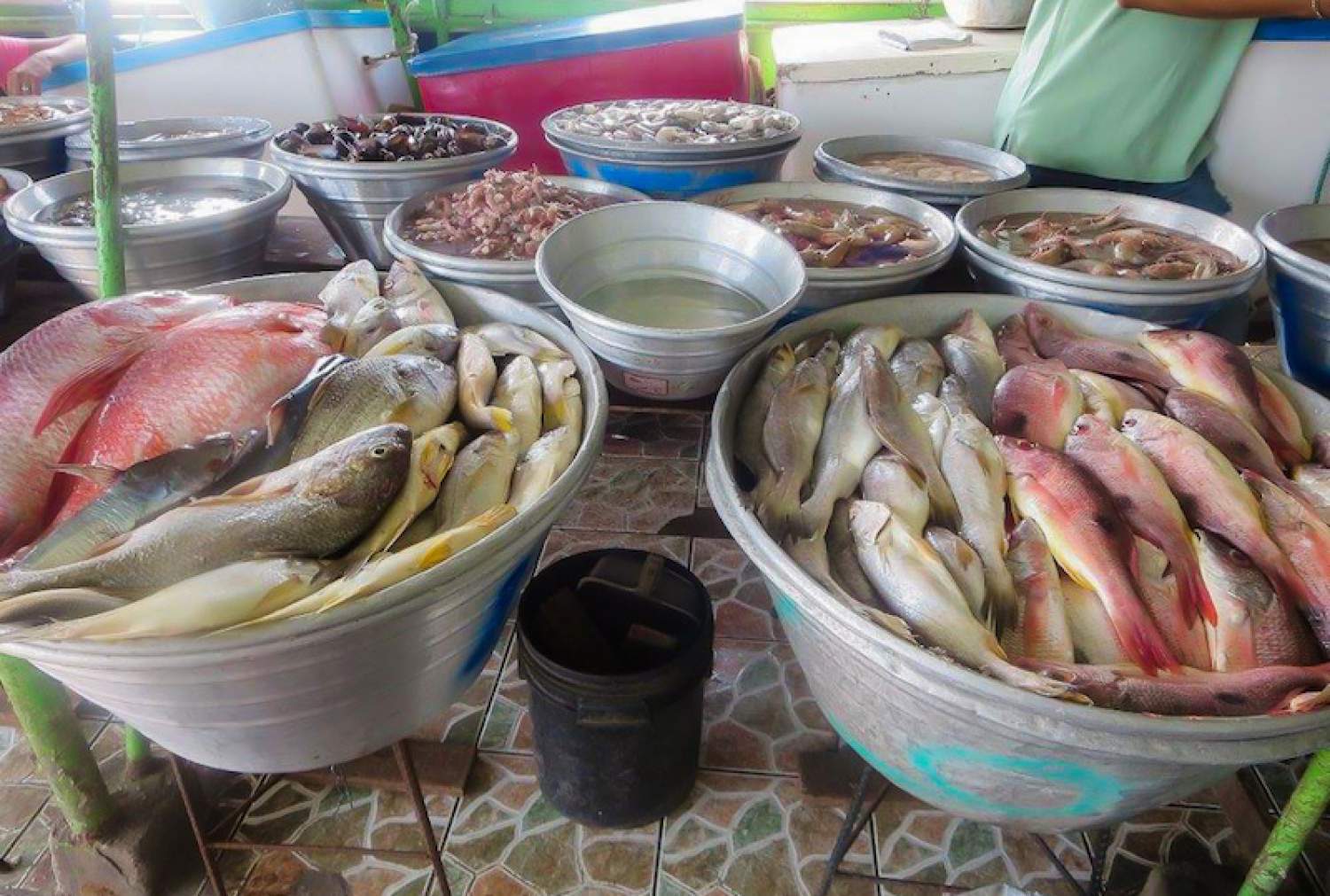 Puerta del Diablo: Climbing up Cerro El Chulo
Easily accessible from San Salvador, this short escapade will allow you to enjoy some peace and quiet away from the bustling city traffic.
Puerta del Diablo is a rock formation to which the locals attribute various legends. During our visit, the weather was very cloudy, and after climbing up the steep steps of Cerro El Chulo, we unfortunately weren't able to enjoy the wonderful view stretching all the way to the Pacific Ocean coastline. You'll find small canteens and restrooms on-site, so you can spend a good amount of time there. Puerta del Diablo is located near Balboa Park, which we didn't have time to visit, though it seems like an enjoyable place for a stroll.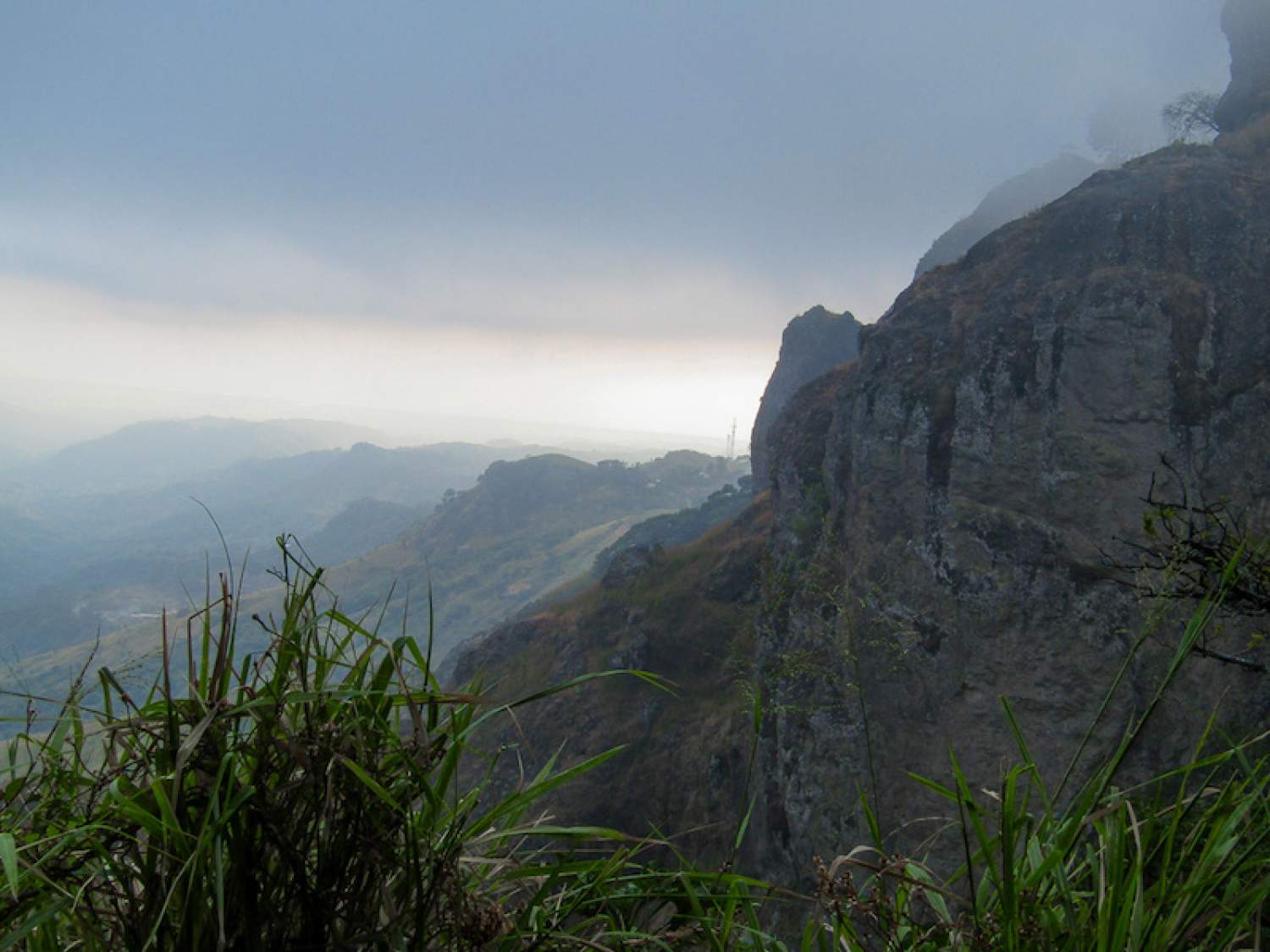 Loop north of San Salvador
We recommend you rent a car to explore this loop. Our first stop was the Parque nacional El Boqueron. Most of your trip up the mountain will be done by car. For the last bit, you'll only have to walk about twenty minutes through a charming nature path, surrounded by trees and singing birds. What's unique about El Boqueron's volcano is that you can admire its crater, which is now covered in vegetation.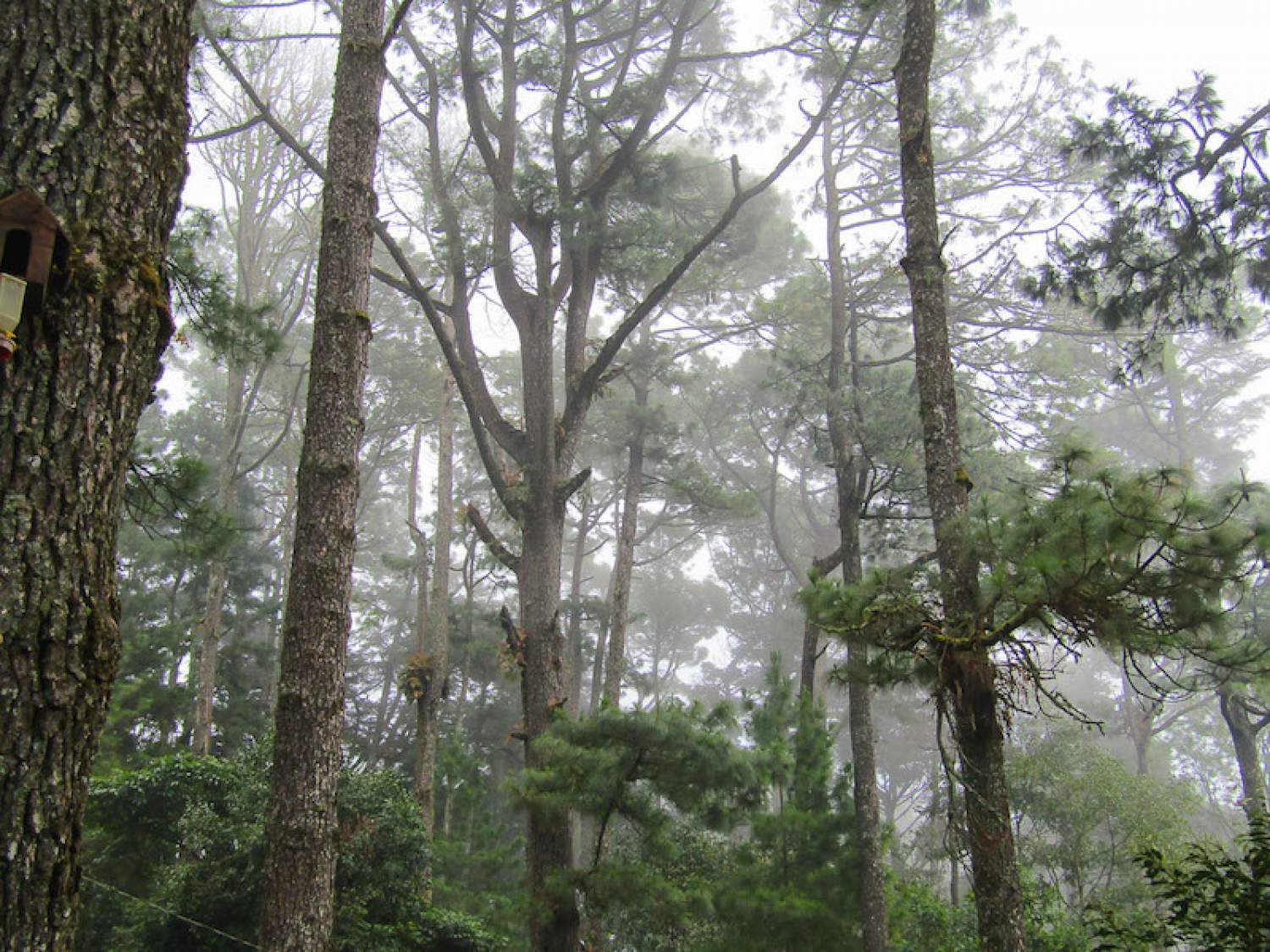 Joya de Ceren is described as the Pompeii of the Americas. That's all we needed to know to make it our second attraction of the day. After visiting the museum, you can follow a guide through the archaeological site. In this highly interesting tour, the passionate guide will explain all the history of this Mayan village buried under volcanic ashes, and the hypotheses about the lifestyle of that period. The site doesn't get too many visitors, and we highly recommend it.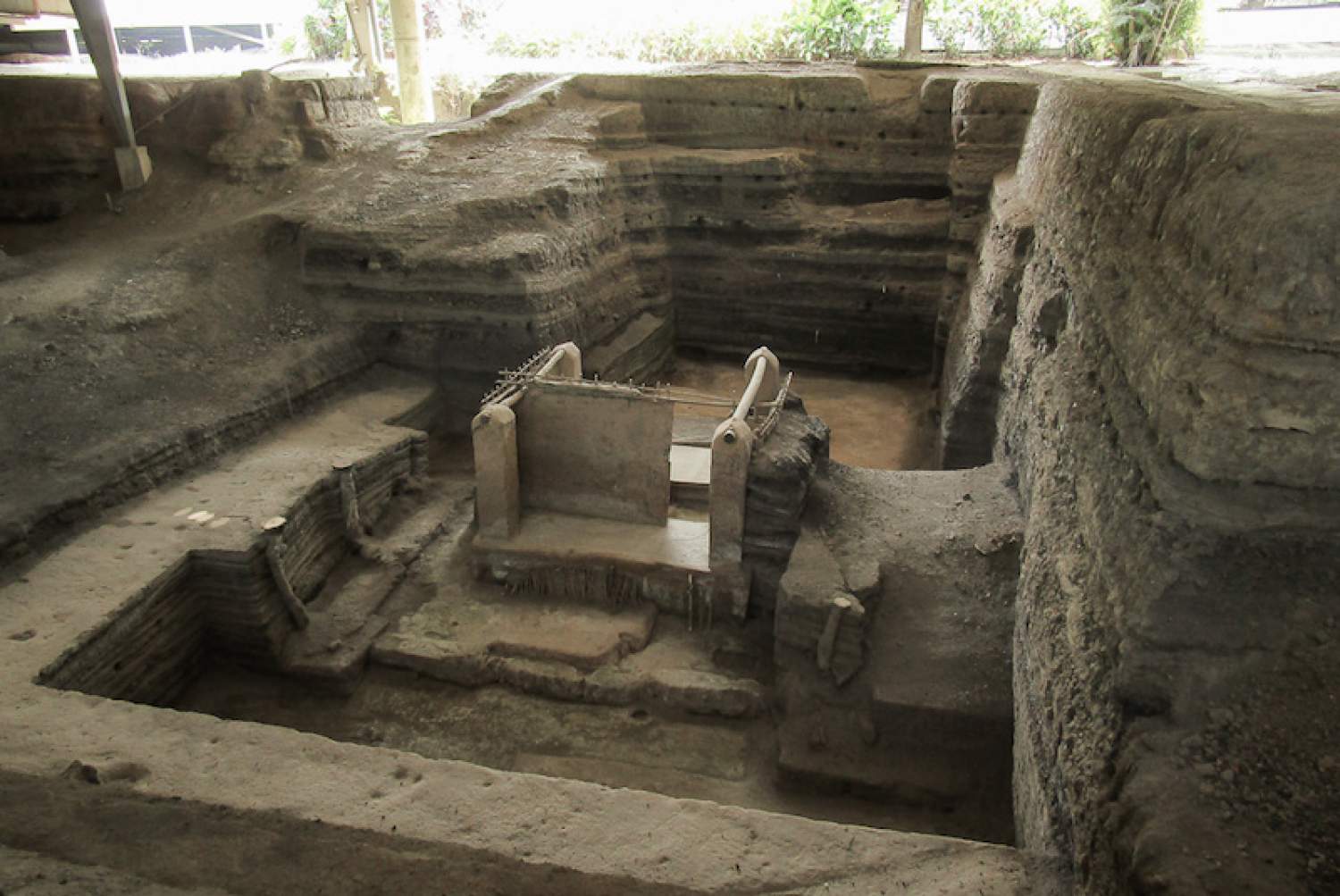 The last stop of the loop before returning to San Salvador is the country's artistic capital: Suchitoto. We arrived at the end of the day to admire the last rays of sun reflecting on the peaceful lake. Boating trips are offered during the day, but our late arrival didn't allow us to discover the hidden treasures of this lake and the millions of birds that migrate towards it. In Suchitoto, you'll find a few art galleries, which are the city's main attraction. After visiting them, sit down in a small and cozy restaurant in the city's central area to enjoy its festive atmosphere.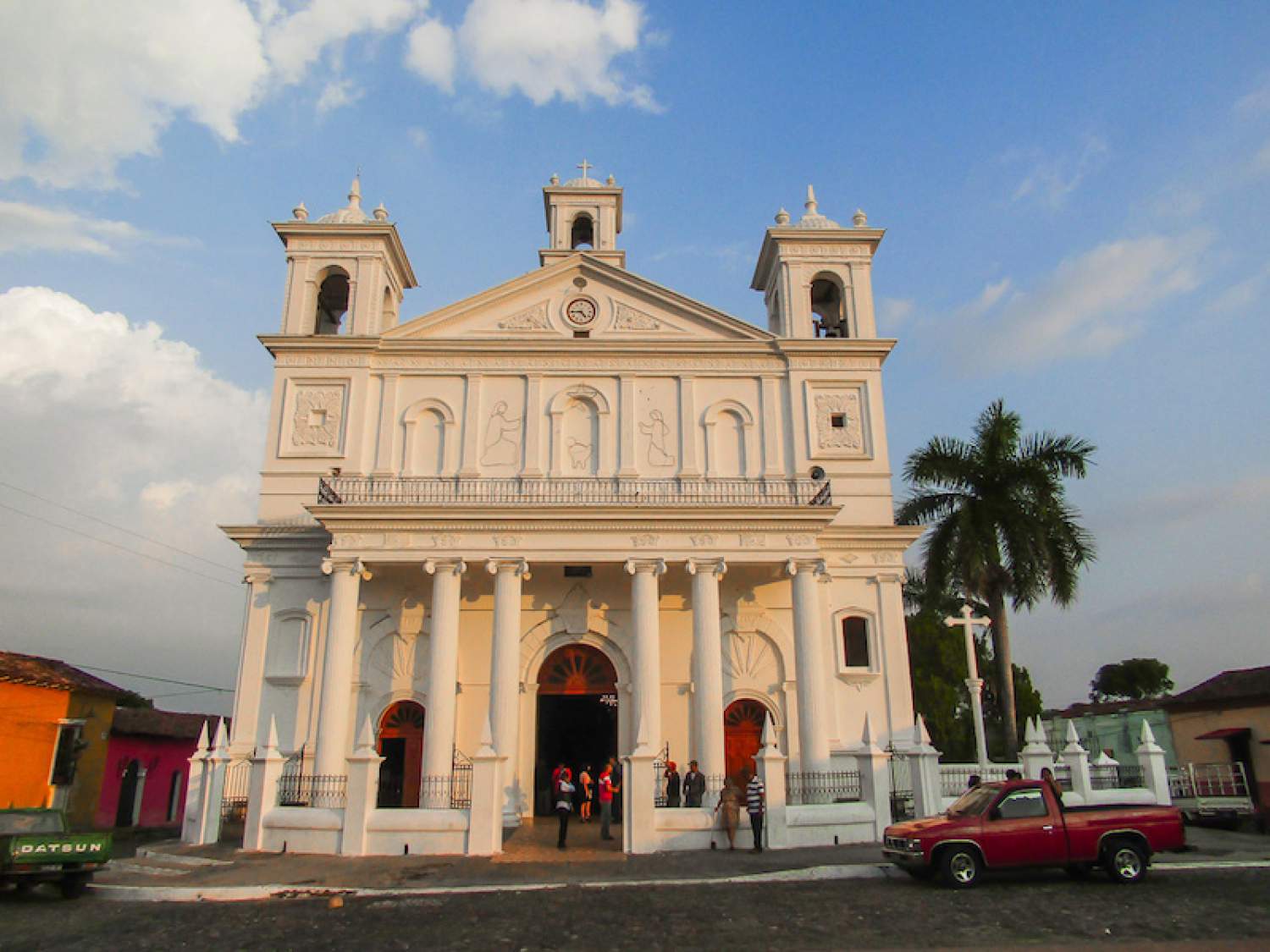 Good to know
Accommodations: El Salvador doesn't always have a good reputation when it comes to safety, but we believe a good start is to stay at a place where you feel at ease. That's what we found at La Zona Hostel. Its location in the Zona Rosa, the most tourist-friendly area in San Salvador, makes it a great choice. What's more, it's right across the street from the Tica Bus terminal. The common areas are quite enjoyable, and there's always someone at the front desk.
Transportation: The country's excellent public transit system is a great way to get around.
The currency used in El Salvador is US dollars. Therefore, make sure you have plenty of small change for bus trips: drivers won't carry change for a $20, and trips usually cost 25 cents.
If your stay is short and you want to make the most of your trip, we recommend renting a car. We went with Budget, which was located near La Zona Hostel.
The comments and contributions expressed are assumed only by the author. The recommendations, intentions or opinions expressed are not necessarily those of Transat AT Inc. or its affiliates. See terms of use of the Air Transat website.