El Salvador may be the smallest country in Central America, but it's certainly one of its most charming. Less touristy than its neighbours, El Salvador is rich in natural beauty, pristine beaches, countless volcanoes, many Maya ruins and a great culture and rich history. Below are some not to be missed things to do in El Salvador.
Visit Some World-class Mayan Ruins
El Salvador is a country rich in history with UNESCO listed Maya ruins. Unlike Mexico and other neighbouring countries, El Salvador is less touristy and you can visit these ruins at a more leisurely pace. The country is so small that you can actually see many or most of its ruins during your stay. There are several important ones such as Tazumal, Chihuatán, San Andres and Joya de Ceren to name but a few.
Discover colonial Suchitoto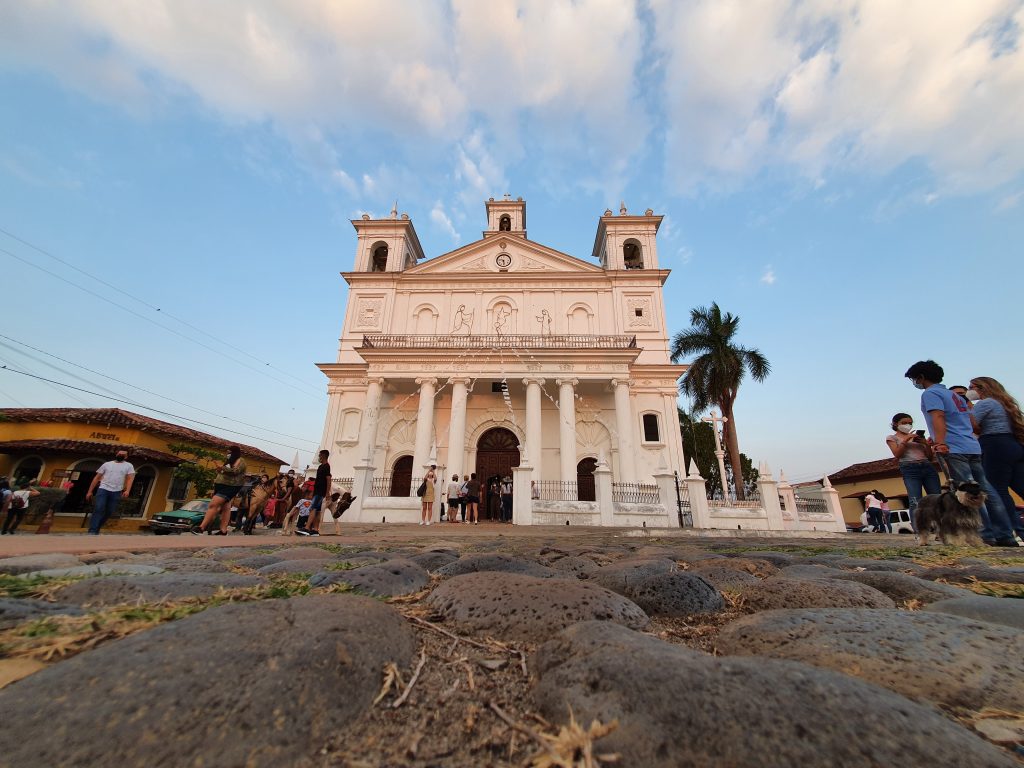 Not far from the airport and San Salvador is Suchitoto, a 200-year old perfectly preserved colonial cobblestone town. Suchitoto is El Salvador's cultural hub with many boutiques, galleries, restaurants and more.
While in Suchitoto, you can learn more about the country's traditional indigo dyeing which is making a comeback. You can also explore the surrounding area and visit Lago Suchitlán where you can observe marine as well as aviary life.
Eat all the Pupusas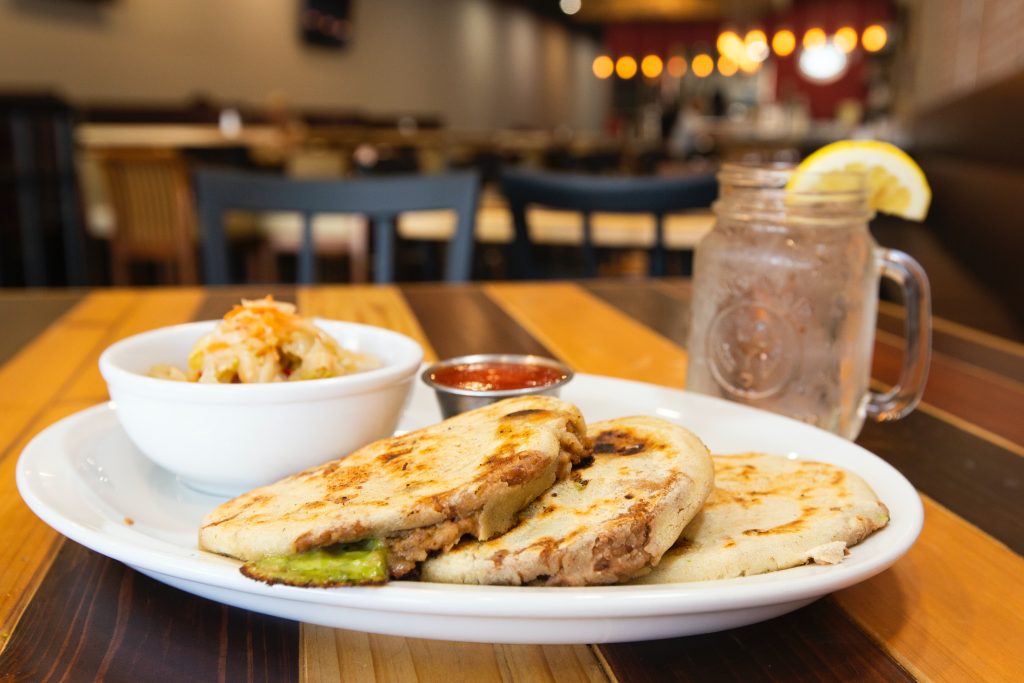 Pupusas are everywhere in El Salvador, from restaurants' elevated versions to the ultimate streetfood from the corner cart. The corn dough is filled with meat, cheese or veggies and beans, then flattened and grilled. They are the perfect lunch, late night bite or après-surf snack.
Visit a coffee plantation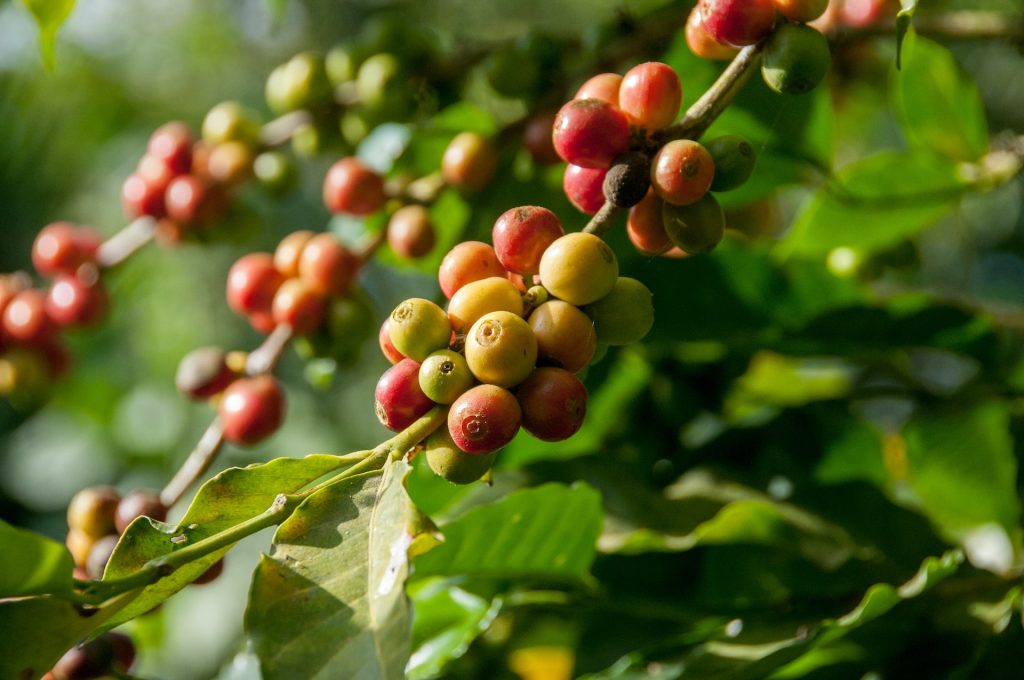 Coffee plays an important part in El Salvador's economy. If you're an aficionado of the dark brew, you can visit and even stay on a plantation while touring the country. Learn how your morning cup is harvested and processed and take home some of the countries best exports.
Ruta de las flores
Most of the coffee plantations are located along La Ruta de las flores. This "flower route" connects some of the most beautiful towns in El Salvador and makes for a great day trip from San Salvador. The route is about 40 km and starts from Sonsonate through Juayúa and its beautiful weekend food market, Ataco and its colourful façades and Apaneca and its coffee plantations.
Learn to surf in El Salvador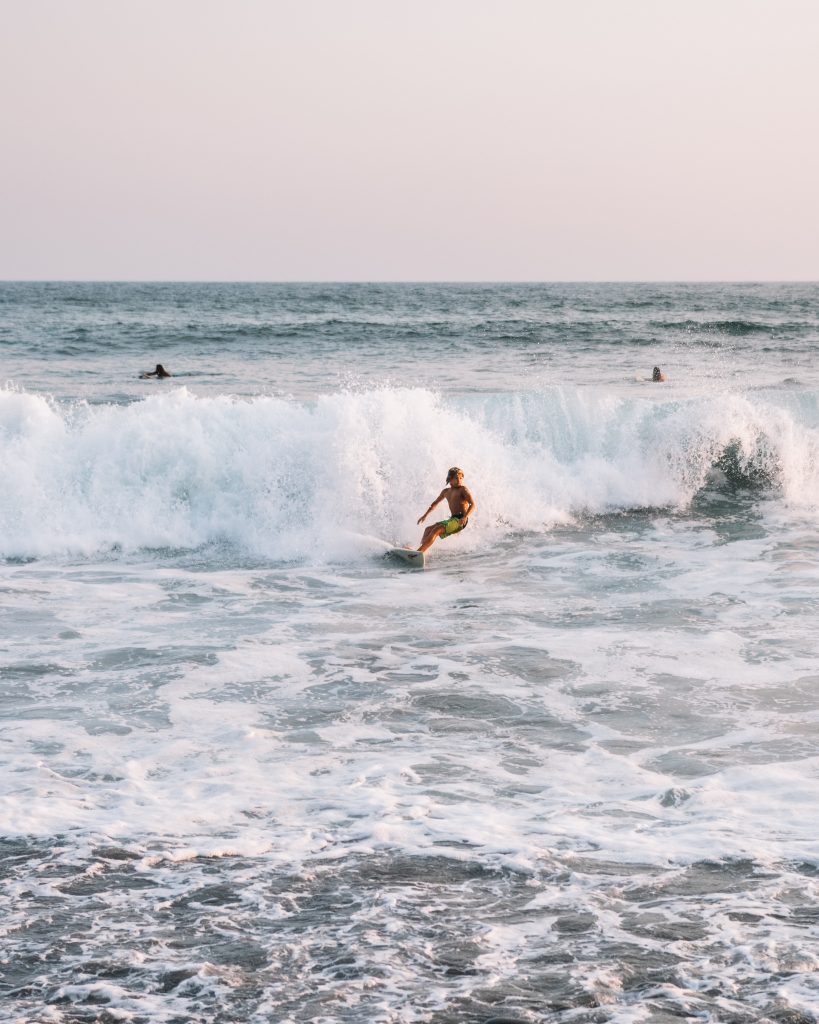 The year-round waves have made El Salvador a sought-after yet still secret surfing paradise. Much more affordable than other surf destinations, El Salvador counts many beaches where the breaks are just perfect such as Playa el Tunco, Punta Roca or Las Flores.
Hike a volcano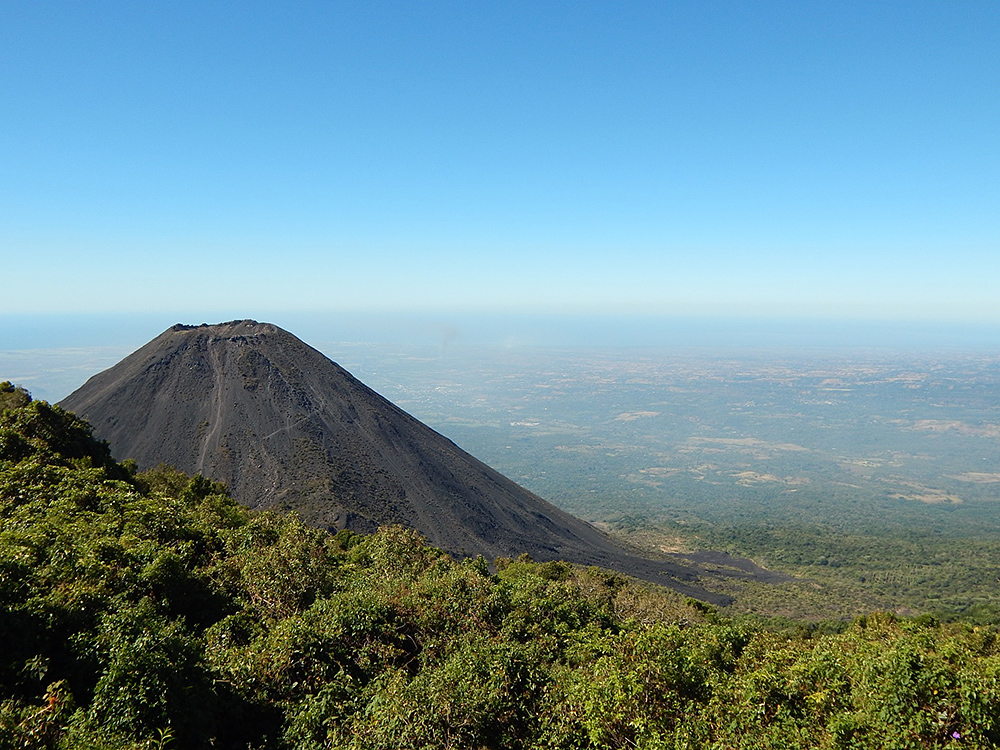 El Salvador is known for its active volcanoes and climbing one or several should be a part of your holiday in the tiny republic. So obviously when you're wanting what the El Salvador things to do are, you're going to consider hiking up a volcano!
For a relatively easy hike with stunning views and a crystal blue lake awaiting you at the top, try climbing the Santa Ana volcano. Cerro Verde volcano is located within the Cerro Verde National Park and makes for a great hike for nature and bird lovers who want to enjoy its lush surroundings and cloud forest. You can also get a great view of many other volcanoes from viewpoints around the park.
Explore San Salvador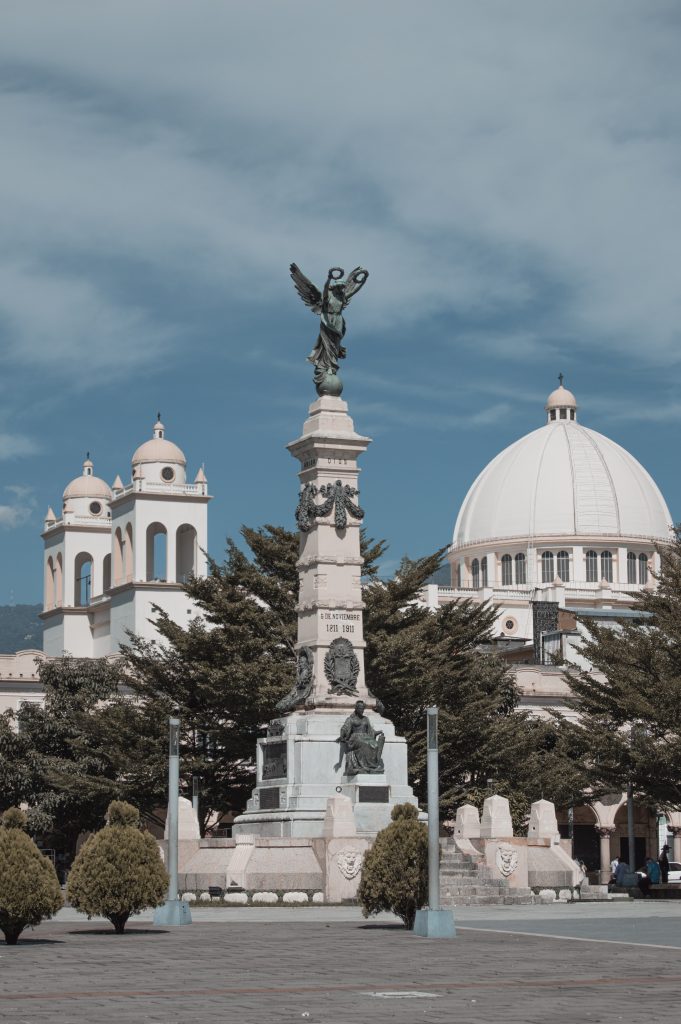 El Salvador's capital city is chaotic, just like any other large South American city. It can be explored in a day or even less. Don't miss the capital city's many museums, the Cathedral Metropolitana de San Salvador, the botanical garden, the central market and the Iglesia El Rosario with its brutal exterior hiding a pretty interior. Here are also some ideas for daytrips around San Salvador and the rest of the country.
Visit the Coast at La Libertad
Located on the coast, La Libertad is worth visiting for its beaches, surf and fresh fish market. Enjoy a great fish and seafood meal mere inches from where the fishermen dock their boats and unload their catch.
Climb rocks in Puerta del Diablo
Puerta del Diablo (or Devil's Door) has a dark past and was the site of torture during the civil war. However, today, it makes for a great rock-climbing site and has unbelievable views of the surrounding peaks and the Pacific Ocean.
Tip: If you're staying long enough in El Salvador and have gone through all these things to do, you can take a day trip to Guatemala or Honduras for even more adventures!