If the beauty of the scenery and the authenticity of the attractions can make or break a trip, the one thing that often ends up shining through is the spontaneous exchanges with the locals. And as far as chatty residents go, you'd be hard-pressed to beat the Glaswegians.
Charmed by Glasgow
 "Can I get you something, luv?"
Five minutes. All it took was five minutes in Glasgow for me to be effortlessly swayed by the Scot's notorious charm. Admittedly, it would've been unthinkable to remain stoic with Susan, a benevolent lady with immaculately coiffed white hair working the main floor at the Willow Tea Room. This legendary Art-Nouveau tea house is listed in pretty much every guidebook, and yet, it still manages to make you feel like you're right in your granny's living room… just a pair of knit slippers away from a perfect illusion.
Mind you, this friendly interaction could have very well occurred in a pub, a shop, or even in the street, for it is not uncommon to be chatted up in that informal manner in Glasgow. By men or women. I am once more taken aback by this disarming familiarity while sitting at The Lismore pub a few hours later. The barman, a chap named Alister, whose substantial waistline gives away a certain expertise in everything pertaining to beer, asks: "You want anything to drink, my darling?"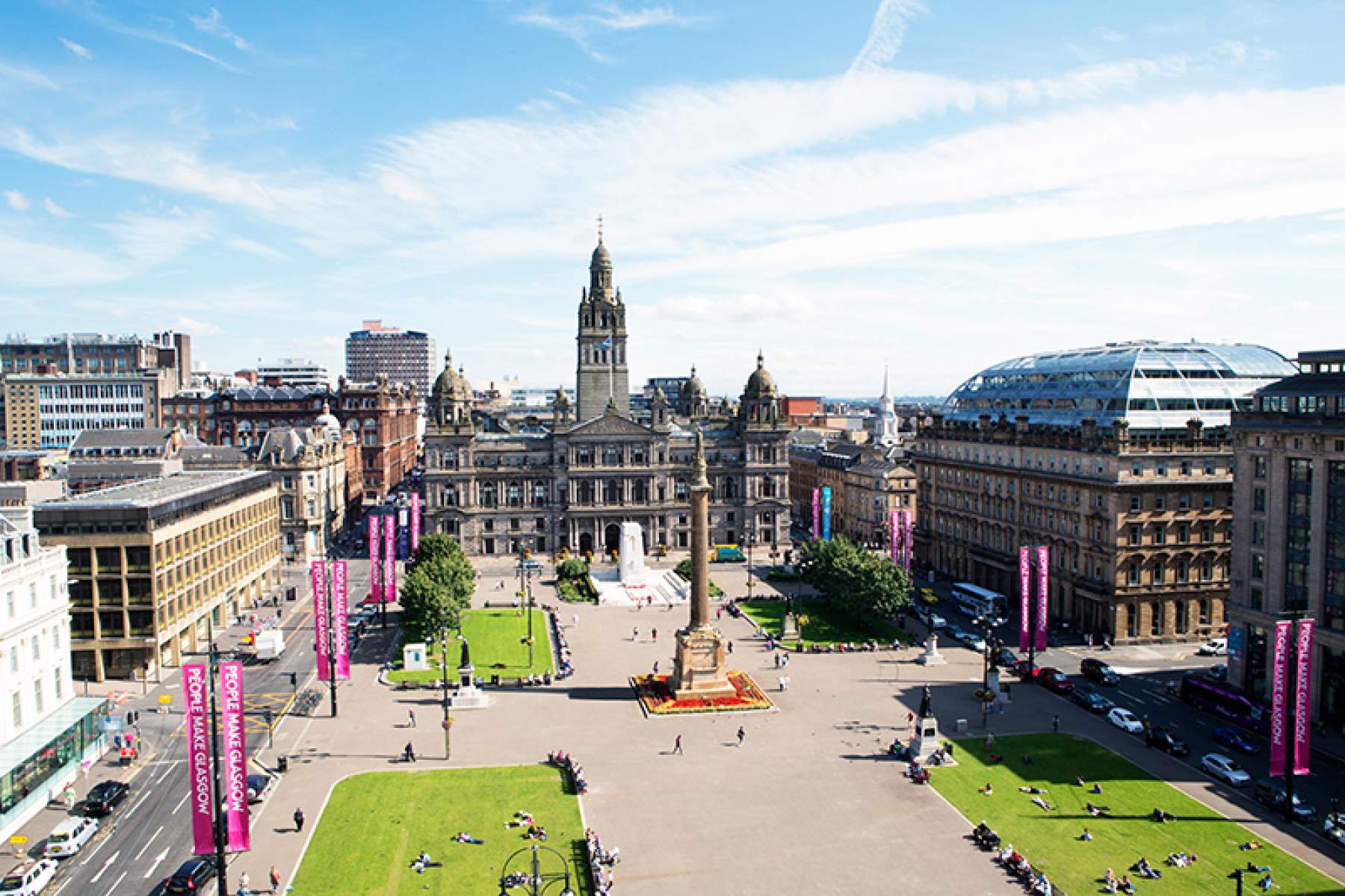 Few people are aware that Glasgow is actually Scotland's largest city. Her rival, Edinburgh, is indeed very strong competition. But far from being the ugly sister, Glasgow thrives, thanks to fine cultural establishments like the Kelvingrove Museum, to an effervescent culinary scene, to a vast architectural heritage, but mostly, to people like Susan and Alister, who continue to make the capital incredibly likeable – who even went on to make it its slogan: People Make Glasgow.
And if the Scottish accent represents a definite challenge for anyone who isn't a native English speaker, fret not: the Glaswegians' sincere friendliness and camaraderie will undoubtedly be quick to tear down any linguistic barrier.
It has never been easier to book your visit and experience Glasgow's lovely accent!
Cover photo credit: Stereometric via Creative Commons CC BY-NC-ND 2.0
This article was originally published in Atmosphere, Air Transat's inflight magazine. Check the latest edition here!
The comments and contributions expressed are assumed only by the author. The recommendations, intentions or opinions expressed are not necessarily those of Transat AT Inc. or its affiliates. See terms of use of the Air Transat website.