Fado, Portugal's melancholic take on the blues, first emerged 200 years ago out of the port neighbourhoods of Mouraria, Bairro Alto and Alfama in Lisbon. Today you can hear it everywhere, pouring out of the narrow streets, bars, and restaurants, but you'd be hard-pressed to find a more authentic and intimate fado in Lisbon than you'll have at Senhor Vinho, a small restaurant in the upscale residential Lapa neighbourhood.
Marie-Eve, a Transat Flight Attendant and our guide to a series of unforgettable Lisbon experiences, is a huge fado fan. She first heard about Senhor Vinho through a Portuguese friend who recommended it as one of the best in Lisbon.
Finding Fado's passion
"For me this is the best Fado place in Portugal," says singer Sara Paixão, whose last name fittingly means "passion". Paixão, who sings most weeks at the restaurant, explains that the Senhor Vinho's owner is Maria da Fé, one of the genre's most famous singers and a personal hero of hers.
"I knew about fado because I'm Portuguese of course," says Paixão with a laugh. "But it was when I heard Amalia Rodrigues, the biggest, most famous fado singer, for the first time, that it really got inside me."
This music, which now boasts a UNESCO distinction and its own museum, gets inside you even if you don't speak Portuguese.
"Everyone understands fado," explains Paixão. "Before a show, I always say to the audience that we're going to talk with feelings and body language, not with spoken language."

Singer Sara Paixão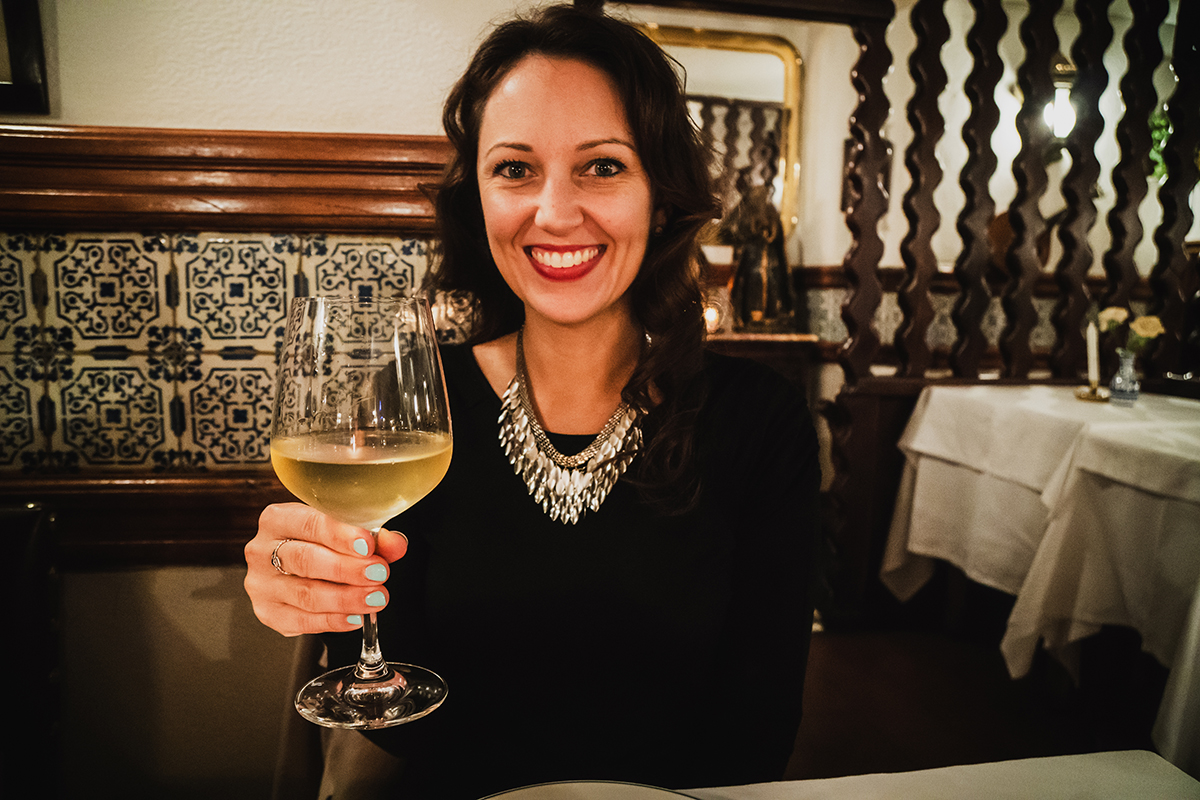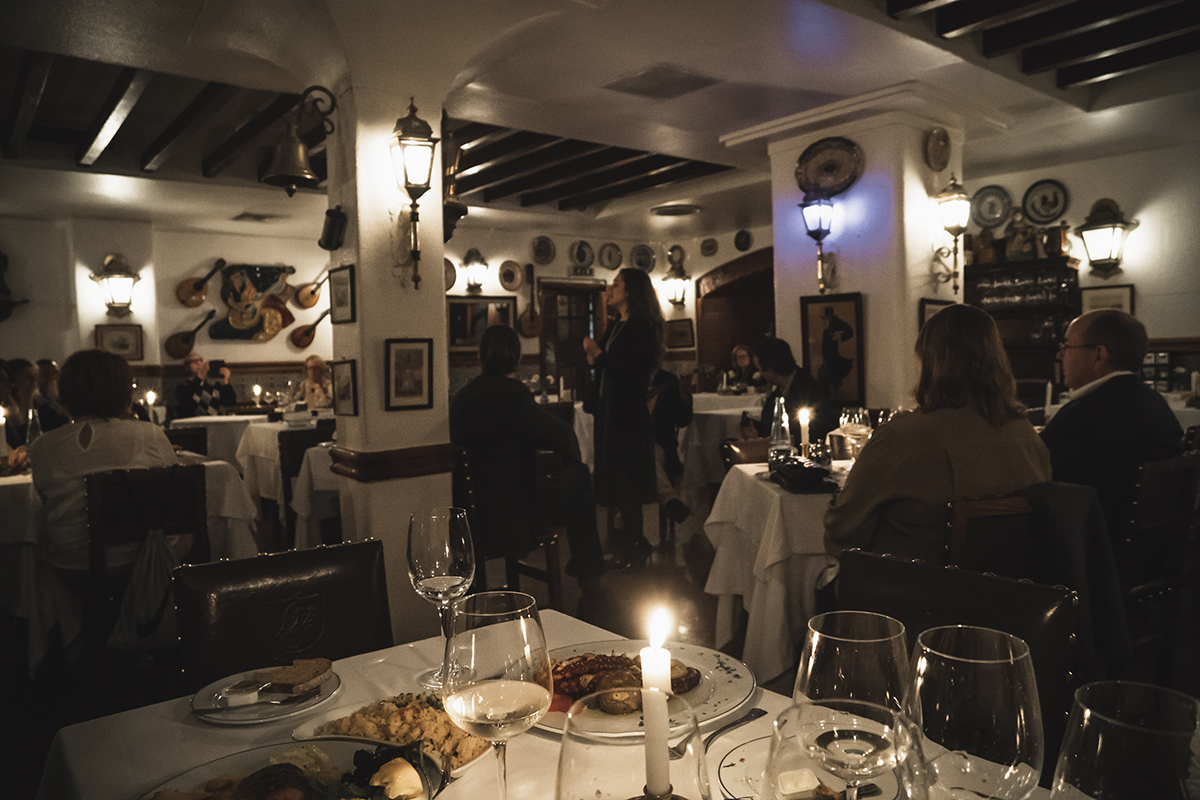 Captivated by candlelight
This rustic but elegant restaurant serves traditional Portuguese cuisine like broad bean stew and grilled seafood and offers a wide-ranging wine list featuring vinho verdes. However, the real star is music: When the lights are dimmed and voices are hushed, the crowd is immediately captivated by a small band and the featured singer, which ranges from stars like Aldina Duarte, Francisco Salvacao Barreto and Joana Amendoeira to up and comers like Paixão, who has a decade of experience of touring Lisbon, Portugal and Europe. It's a distinctly Portuguese experience, in part because of the music's wistful leanings.
"Saudade is a word that only exists in Portuguese," says Paixão. "It expresses that feeling when you miss someone, something, or somewhere and are trying to get back to it."
Hearing fado in a place like Senhor Vinho on a warm night out in Lisbon will most certainly create feelings of saudade. And the good news is there's no reason you can't go back.