Pasta, in all its forms, is at the heart of Italian cuisine. During a stay in Italy, learning to make pasta is therefore a must, but above all a guarantee of satisfaction for the taste buds and a beautiful memory that you will cherish for a long time! Italy reveals its gourmet secrets to visitors who indulge. As Italian cuisine is inseparable from tourism, a culinary workshop or cooking class to learn the art of making pasta is one of the most wonderful activities to do.
Booking a cooking class in Tuscany
In the Tuscan village of Tavarnelle Val di Pesa, meet Wilma, a most charming Italian nonna, who invites you to tame the ancestral know-how of Italian pasta. In her small shop, to the sound of regulars entering to stock up on fresh pasta, you will be invited to a table already stocked with all the ingredients necessary for the gourmet adventure that awaits.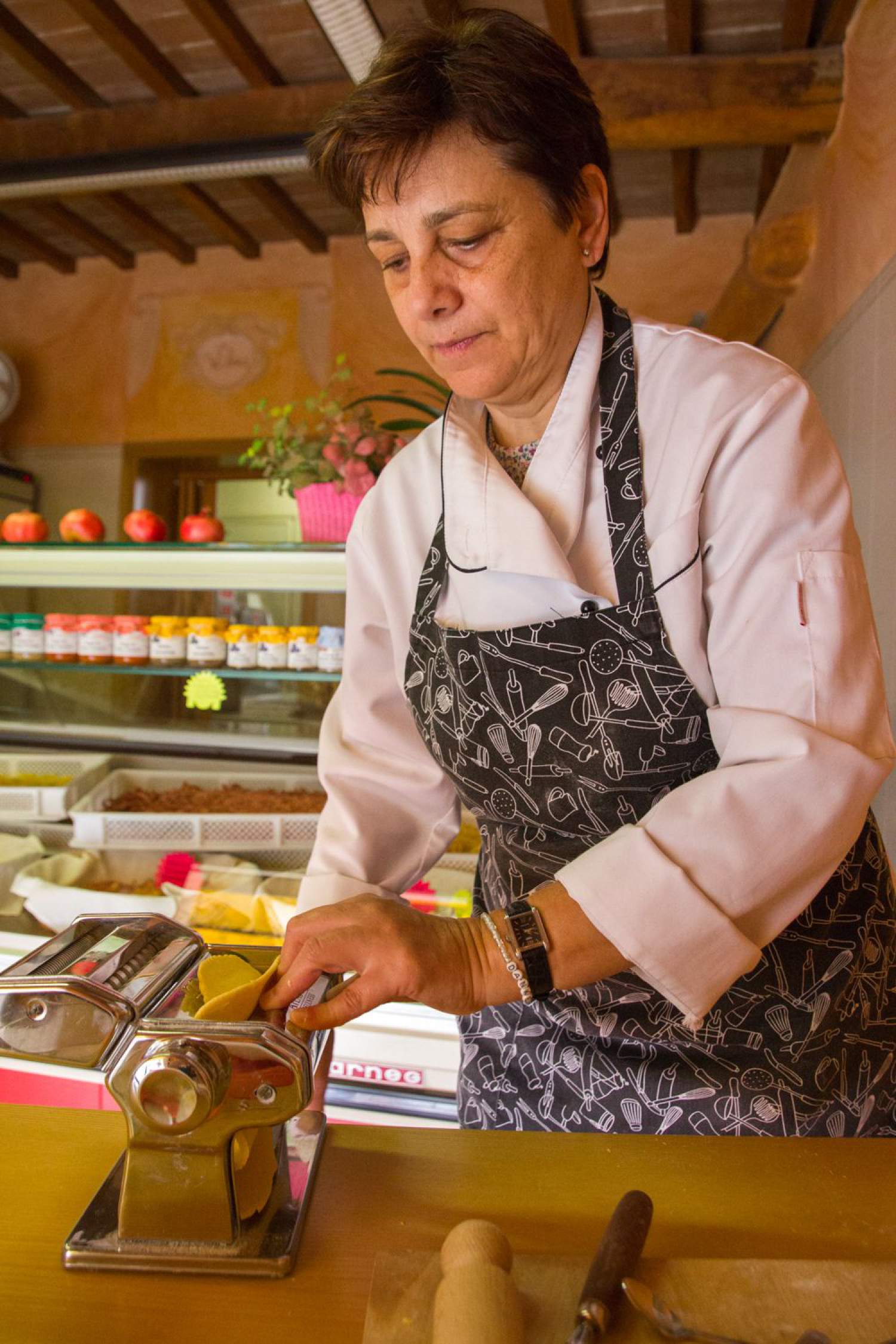 Exactly how do you make pasta?
It is by kneading the balls of flour and giving them the proper shape that the expression "get your hands dirty" will take on its full meaning! In doing so, you will dream of spaghetti alla carbonara from Rome, trenette al pesto from Liguria and the vongole (clams) version typical of the South. Besides, did you know that in Italy, pasta is usually served as a starter rather than a main course? Knowing this, keep your appetite for the following equally delectable dishes to come after this appetizer.
During this Italian cooking lesson, given in English, time slowly stretches out. Making uniform pasta is no easy task, especially since it must remain intact during cooking. Don't worry, you will succeed with flying colours after a few tries. After all, the beauty of Italian gastronomy is achieving a refined result by combining simple flavours and pure ingredients.
After the workshop, you will taste the pasta you have made, in good company and accompanied by a glass of local wine. Satisfaction guaranteed!
Farfalle, fusilli, tagliatelle, cappelletti, tortelloni… the selection will depend on Wilma's inspiration, just like the homemade sauce you choose from her repertoire. Kneading flour and eggs under the critical and maternal gaze of this Italian chef is an experience in itself. Her decades of experience will push you to achieve perfection, but always with joy and good humour. With Wilma, a good time is ensured!
When it's time to sit down at the table, it's clear that the pasta frescas are light years away from what we're used to eating at home! They are soft on the palate, tasty and al dente… so much so that you will want to recreate the workshop at home and invite your whole family over for dinner!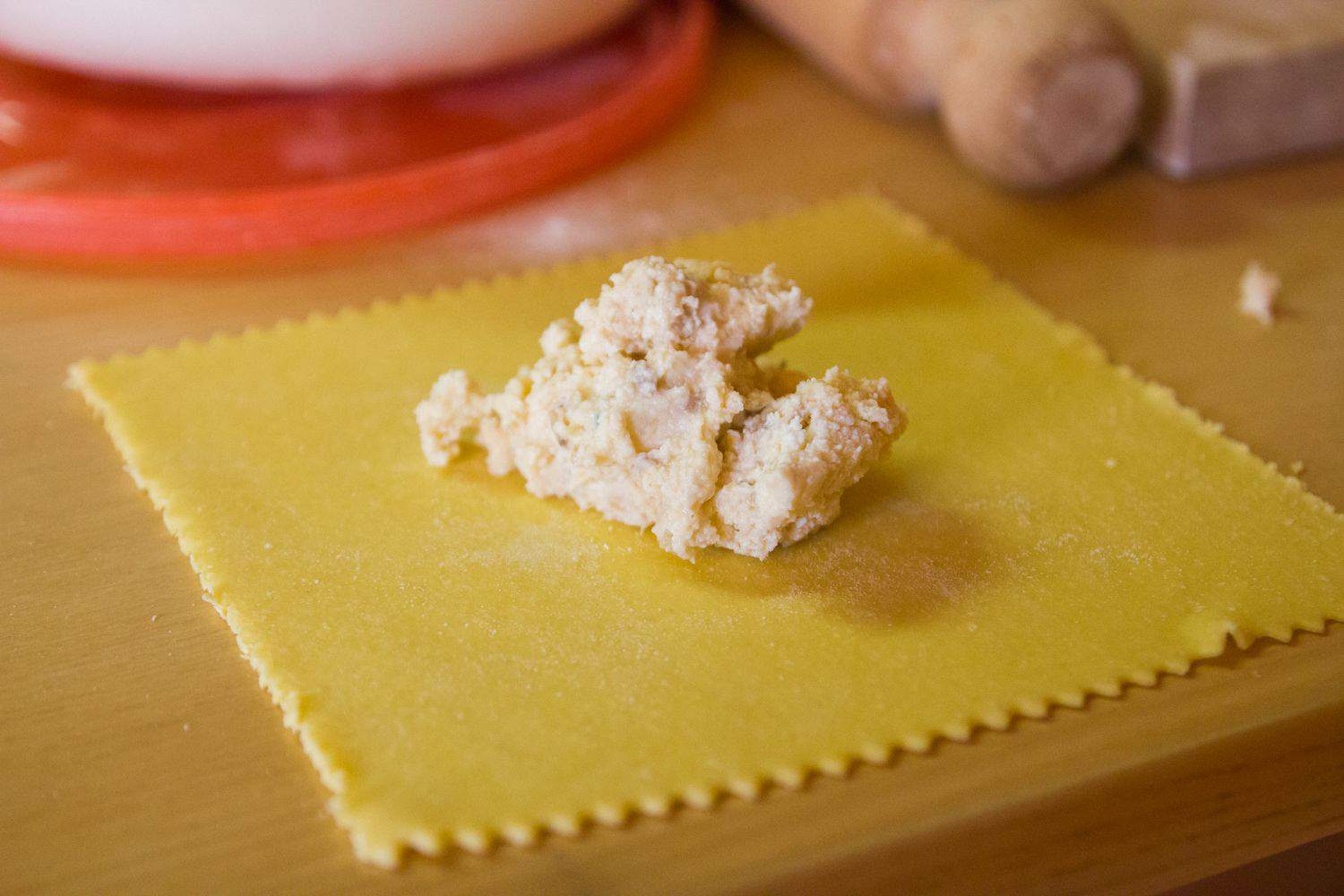 What you don't know about Italian pasta
Did you know that it is advisable to add salt to pasta water before cooking and that you must immerse the pasta in a sufficient volume of boiling water so that it does not stick?
Always keep a small cup of cooking water to moisten the pasta if it seems too dry when adding the sauce. This will help it stick better to the pasta!
In Italy, pasta and sauce are combined directly in the pot (not on the plate), for an even mixture.
The firmness of pasta (al dente) does not always depend on cooking, but on its initial quality. Some grocery store pasta can never be cooked "properly" no matter your skills!
How to choose your pasta making class in Italy
No matter which city you choose for making pasta in Italy, attending a workshop will always be time well spent. You will discover the subtleties of Italian pasta: the variety of flours, the importance of texture, the multiplicity of shapes, the elegance of cuts, and the traditional combinations of fillings.
As each city has its share of cooking schools and nonnas (grandmothers) offering workshops, these few questions will help you come to an informed choice to start making pasta in Italy:
How long does the workshop last?
How many people will be in the group?
What does the price include (ingredients, tasting, wine, etc.)?
What kinds of pasta will you learn to make?
Will each customer be able to enjoy their own pasta or will they all be mixed together?
Will you be able to bring fresh pasta back to your accommodation?
Does wine accompany the meal?
Is a tip required?