Florence, Siena, San Gimignano and the thousand cypress-line hills of Chianti, this is what comes to mind when we think of Tuscany, this essential region to visit in Italy. And yet countless lesser-known villages in Tuscany offer a stay far from the crowds and tourist buses. Let's discover these incredible places off the usual beaten paths in central Italy!
Pistoia, a city that shines by night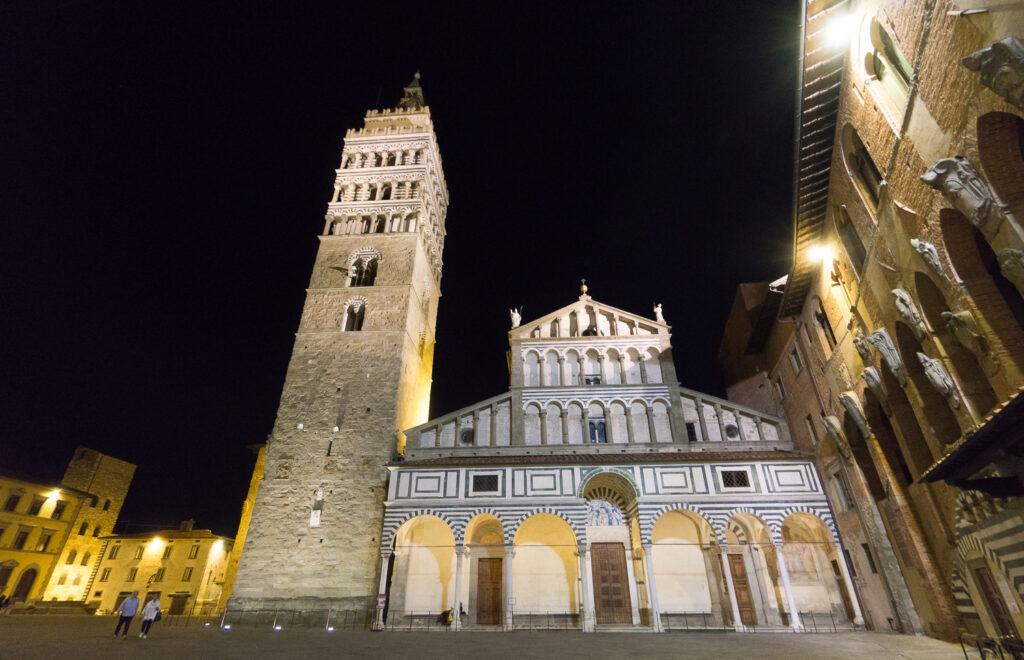 In the province of the same name, Pistoia appeared to be a town quite lovely at night, unlike several other rather quiet Tuscan cities. When night falls, its churches, historic buildings and ancestral streets are covered in colourful reflections that are magnificent to photograph.
Piazza del Duomo, its main square, is an unmissable attraction, surrounded by the city's cathedral and baptistery as well as opulent palaces. A few steps away is a maze of streets with lively terraces where the young people of Pistoia party on. A city where it is better to wander without an itinerary!
Sorano, a hidden gem of southern Tuscany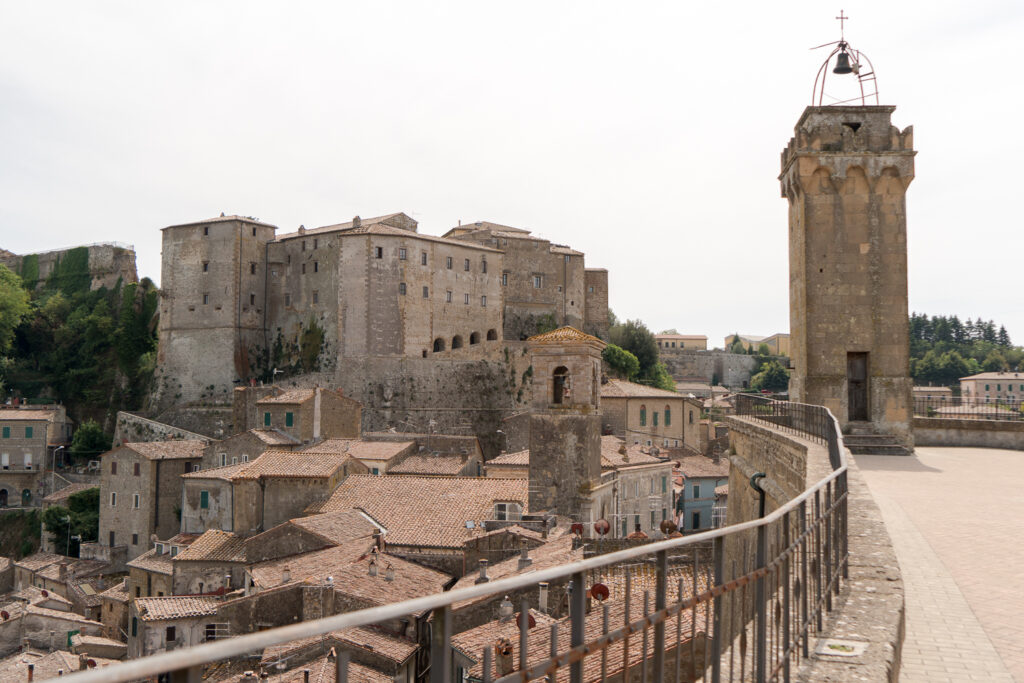 Placed as if by magic on a rocky outcrop, the Masso Leopoldino, or the rocca vecchia, overlooks the magnificent village of Sorano, once serving as its defensive citadel. A hidden gem of a village in Tuscany, Sorano is slowly being discovered.
From one alley to another, reach the Orsini fortress and its many underground passages. Sorano also offers a multitude of hikes in the surrounding area, in the Vie Cave, narrow paths of Etruscan origin traced in the tuff and surprisingly well preserved.
Pitigliano, a gem of the Maremma region of Tuscany
Often forgotten by tourists, Pitigliano sleeps on the border of Tuscany and Lazio, but is nonetheless worth the detour! It is nicknamed "Little Jerusalem" for its ancient Jewish quarter established in the 16th century, which, with its houses embedded in the cliff, forms quite a sight.
Pitigliano is surrounded by caves transformed into cellars which are open during harvest festivals as well as Etruscan tombs which give it significant historical value.
Alpi apuane, among the most beautiful villages in Tuscany
Although the Alpi Apuane, or Apuan Alps, do not form a village in themselves, the mountain range of the Apennines (yes, its name is misleading, since it is not located in the Alps!) is one of the lesser-known essential places to visit in northern Tuscany.
The crossing by car of this range promises strong sensations, as the road borders on empty space, going up and down in hairpin bends with a view of the marble quarries which gently chip away at the natural walls. A road trip in Tuscany that will keep on dazzling you!
Looking for other beautiful villages in Tuscany to absolutely visit? San Gimignano, Badia a Passignano, Greve in Chianti, Panzano in Chianti and finally Tavarnelle Val di Pesa, where you're invited to learn how to make Italian pasta! These are all to be added to your itinerary for an unforgettable trip in Tuscany or uncover other underrated cities in Italy. Also consider planning a nature walk in Florence between visiting the essential sites of the cradle of the Renaissance and make sure you indulge in some amazing gelato.
Cover photo credits: Jennifer Doré Dallas