In the heart of Morocco, nestled at the crossroads of time and culture, lies a city that has captured the imaginations of travelers for centuries. Woven from the threads of tradition, Marrakesh is a tapestry of terracotta, ochre and crimson. This enchanting city is a treasure trove, where every alleyway has a story to tell, and every glance offers a glimpse of the extraordinary. If this is your first trip to Morocco, take a look at our Marrakesh travel guide, where we have included our favourite restaurants, underrated and atmospheric gems, as well as some of the city's most beautiful landmarks.
Plan your trip to Marrakesh
How many days does it take to visit Marrakesh?
A stay of 3 to 4 days is often recommended. This amount of time will allow you to explore the city's main attractions, while still leaving room for day trips to nearby destinations such as the Atlas Mountains or the Sahara Desert for a more complete Moroccan experience.
Is Marrakesh walkable?
Marrakesh is perfectly walkable, not least because it is flat! However, crowded places such as the Jemaa el Fna square and the lively medina are not immune to pickpocketing and scams, and visitors should be vigilant with their belongings.
Note, however, that navigating the narrow, winding streets of the medina can be challenging. Consider joining a group tour or hiring a knowledgeable local guide if you're unsure about exploring the city on your own. Such experts can offer valuable insights and provide an immersive, worry-free environment.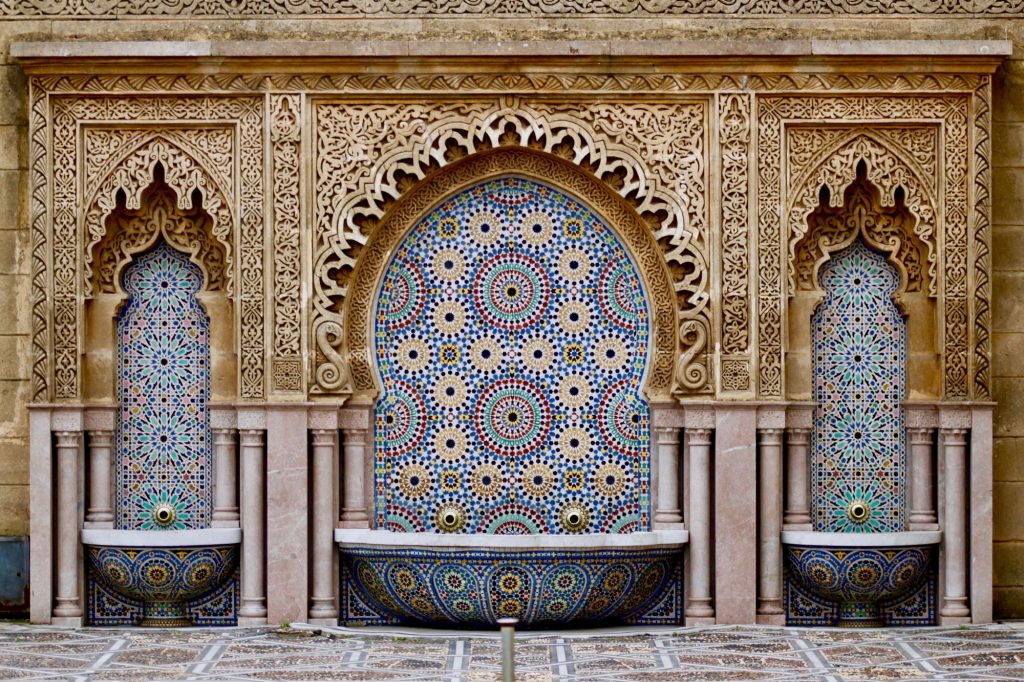 What is the best time to visit Marrakesh?
To experience the city at its best, we recommend visiting from March to May and from September to November. In the spring and fall, the weather is pleasantly warm, making it an ideal time to explore the city without having to endure the sweltering heat of the summer or the cold nights of the winter.
Is Marrakesh safe for female travelers?
If you're wondering what it's like for women to travel in Morocco, know that the short answer is: Yes, it is safe. However, there is a broader aspect to consider when it comes to the safety and overall travel experience of female solo travelers, and a significant part of it has to do with navigating cultural differences.
It's not uncommon for local men to stare at, harass, and even call out foreign women just for the sake of annoyance. How much of an obstacle this will be for you personally depends on your tolerance level for this type of behavior.
Now, as far as what you should wear as a female traveler in Morocco, dressing modestly (think light, full-coverage outfits) will not only be a sign of respect for the culture, but will also help you to blend in and avoid some of this unwanted attention.
To sum up: It's important to exercise caution and be aware of local customs, just as you would anywhere else. However, traveling as part of a group, especially if it includes a male companion, is generally a good idea.
Following the earthquake in September 2023, some of Marrakech's buildings have been closed as a precautionary measure or for repairs. Before visiting any of the sites listed below, we recommend that you confirm that they are open.
Visit Bahia Palace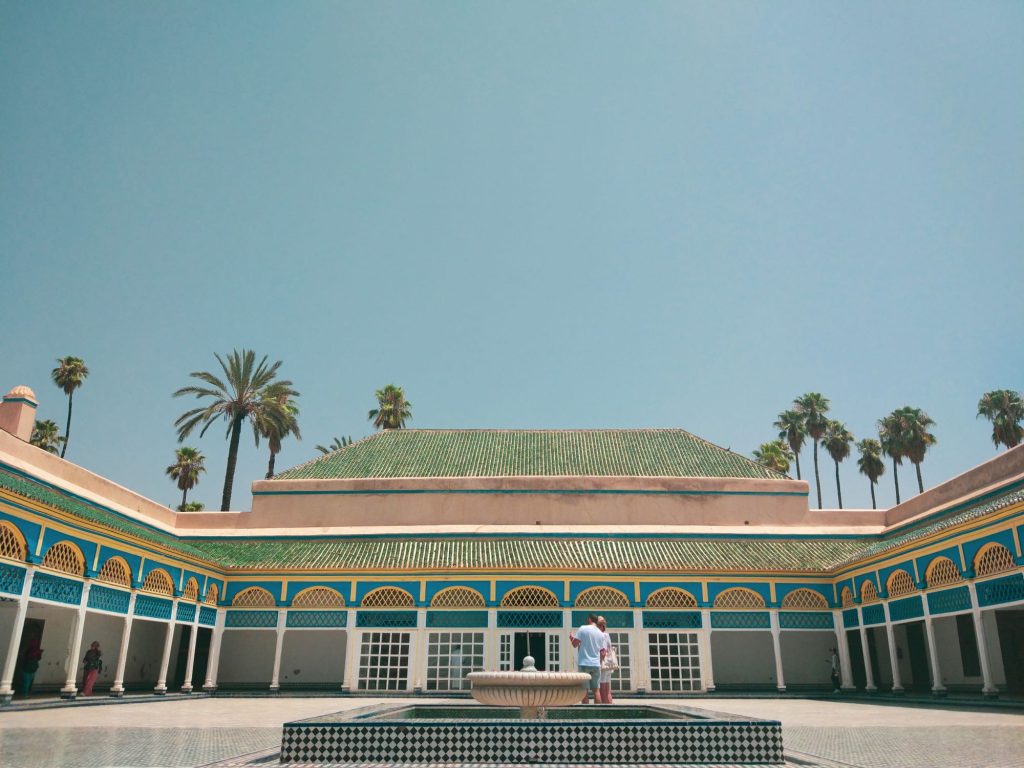 Take a step back in time at the Bahia Palace, a remarkable example of Moroccan architecture. Built at the end of the 19th century, the palace was once the residence of a grand vizier. Discover the intricate tiling, tranquil courtyards and historical artifacts that provide a window into the opulent lifestyle of a bygone era. The palace is in the heart of the historic Kasbah, an attraction in itself. Be sure to take some time to admire the Bab al-Akhdar, the formal gate to the royal palace.
Wander in Jardin Majorelle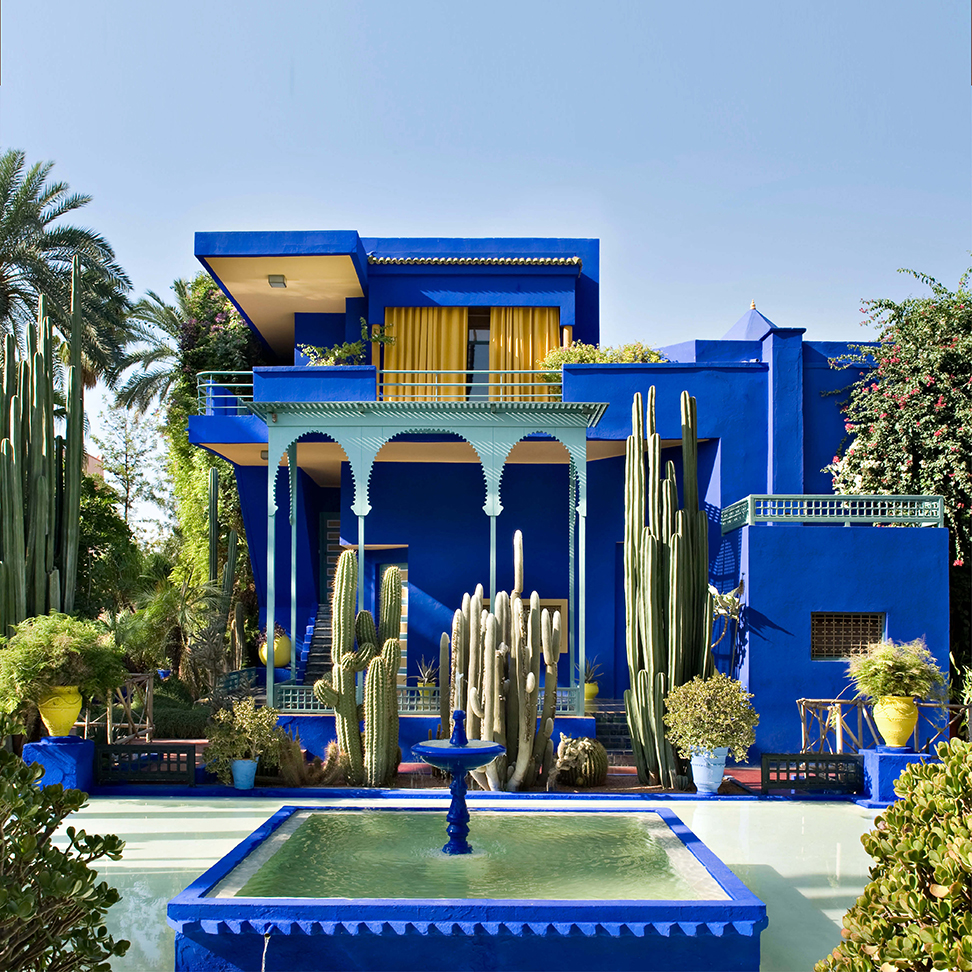 Famous for their striking cobalt blue architecture, largely inspired by the vibrant hues of traditional Berber homes, these gardens were created by French artist Jacques Majorelle in the 1920s. In the 1980s, Yves Saint Laurent and his partner purchased the entire complex and extensively renovated it.
Plan to spend a few hours here, taking in the architecture, the flora, and relaxing from the bustling city. Better yet, for a truly indulgent Marrakesh moment, stay for a while and sip mint tea at the garden's restaurant.
Visit YVES SAINT-LAURENT Museum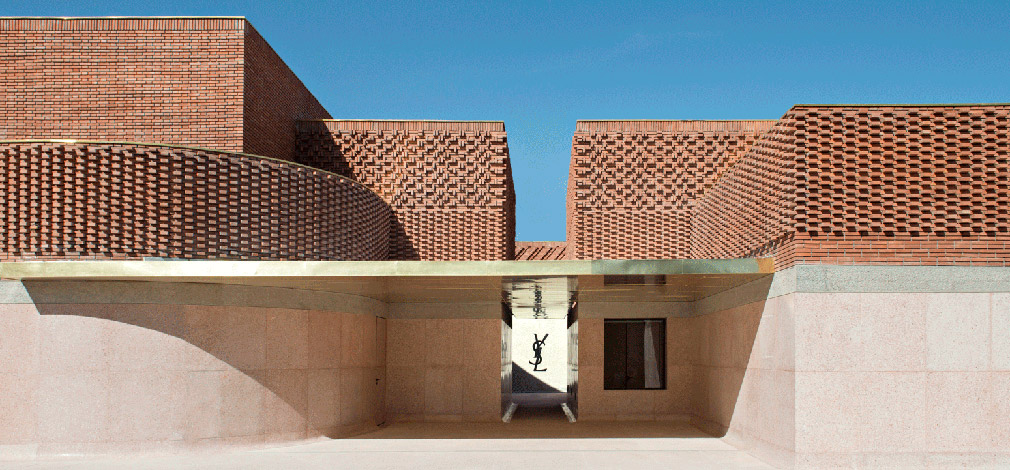 Located a few blocks from the Gardens, this museum celebrates the iconic designer's work and deep connection to Marrakesh. Immerse yourself in his world, his creativity and his influence on the world of fashion. The building, with its assemblage of cubes and curves that were at the heart of the famous designer's essence, is a splendor in and of itself.
Shop in Sidi Ghanem handicraft district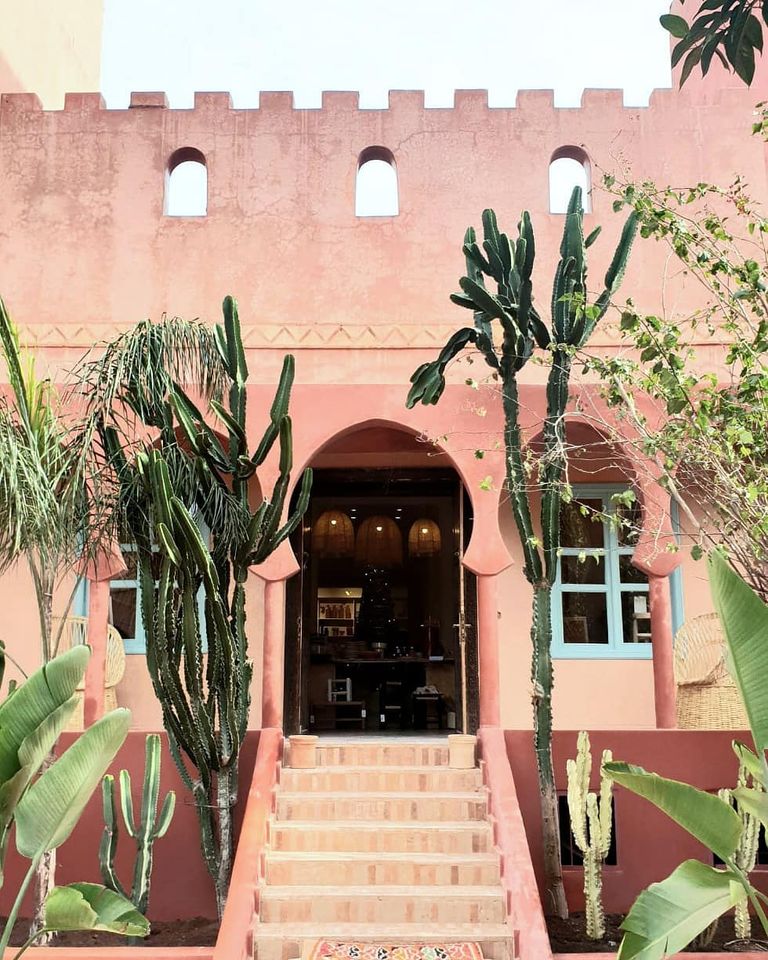 The best place to go if you are looking for unique Marrakesh souvenirs and handmade crafts. This creative neighborhood is well known for its boutiques, workshops, and art galleries. The quieter, more tranquil setting is a nice change of pace from the bustling souks, and allows for more in-depth conversations with the artisans.
Discover Medersa Ben Youssef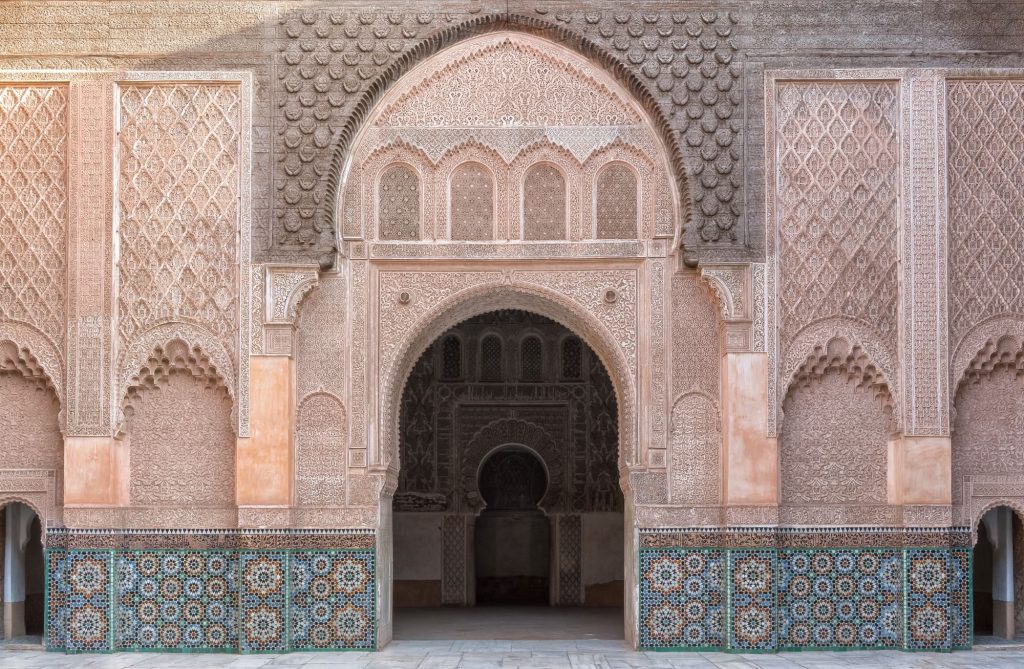 Dive into history at the Medersa Ben Youssef, an ancient Islamic school known for its stunning architecture and detailed tiling. This historic site offers a glimpse into the rich cultural heritage of the city. It's a must on any Marrakesh itinerary!
Get lost in the souks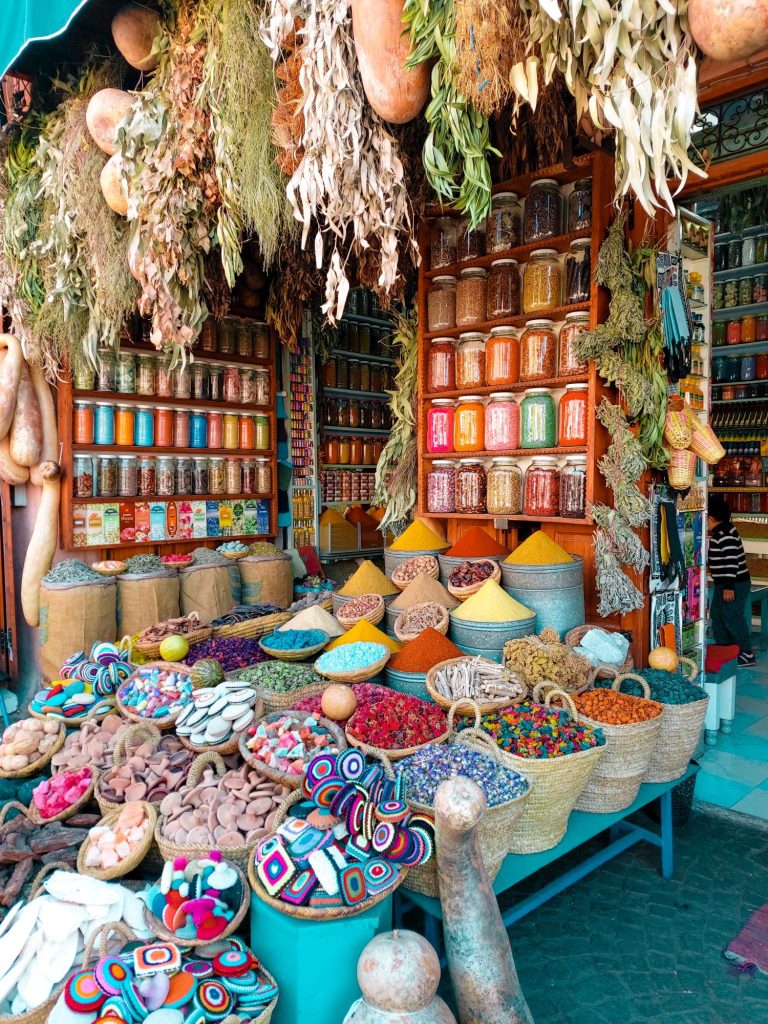 From spices and textiles to ceramics and jewelry, you'll find a treasure trove of goods. The sheltered environment of the souks provides respite from the heat of the sun, making them pleasant even in the middle of the day. But the real magic is in the way the sunlight softly filters through the slatted roof in the quiet hours of the early morning or evening.
Here are a few of the best souks in Marrakesh:
Souk Semmarine : This central souk serves as the main hub from which numerous others stem. It's worth noting that most of the stalls in these souks cater primarily to tourists, and the quality of the merchandise may not always be the best. Still, if you prefer to stay close to the main path and are interested in picking up some traditional items such as pottery, pashminas, and carpets, it's a convenient option.
Souk Zrabi : This is the best souk to buy traditional Moroccan carpets and Berber rugs.
Souk el Kebir and Souk Cherratin : Both souks are great options for leather goods such as wallets, bags, belts.
Souk Smata : This is the souk where you'll find babouches, the traditional Moroccan slippers. They come in a kaleidoscope of different colors!
Art up at Dar El Bacha Museum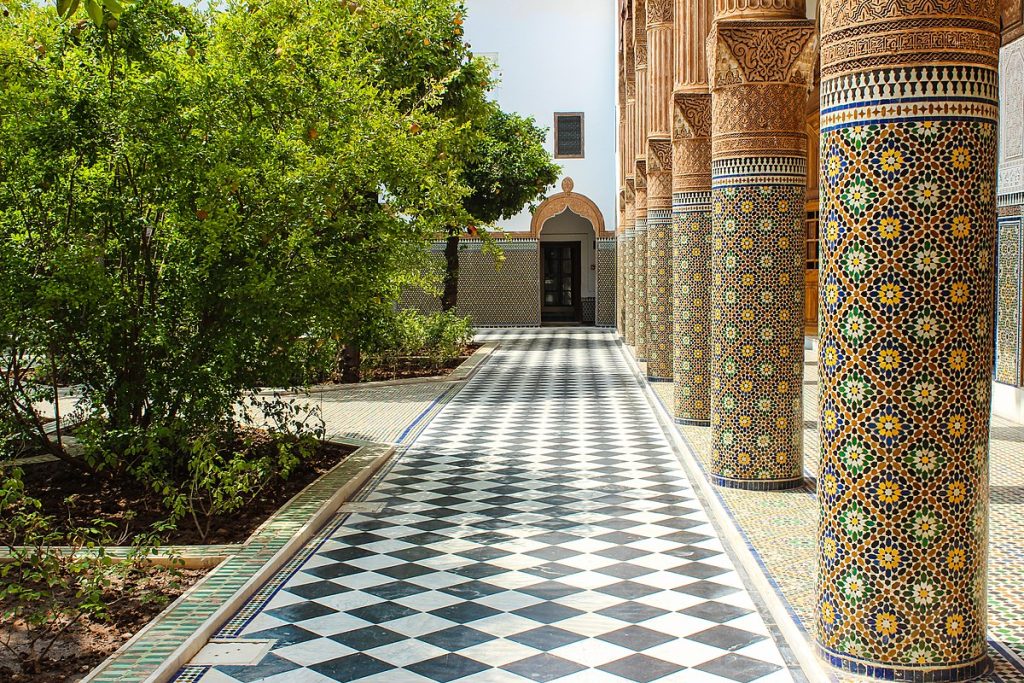 This sumptuous former riad now houses an impressive collection of Moroccan art and artifacts. Explore the magnificently preserved rooms through courtyards lined with fountains and orange groves, and end your visit with a coffee in a setting worthy of a 15th-century pasha.
Travel in time at the Saadian Tombs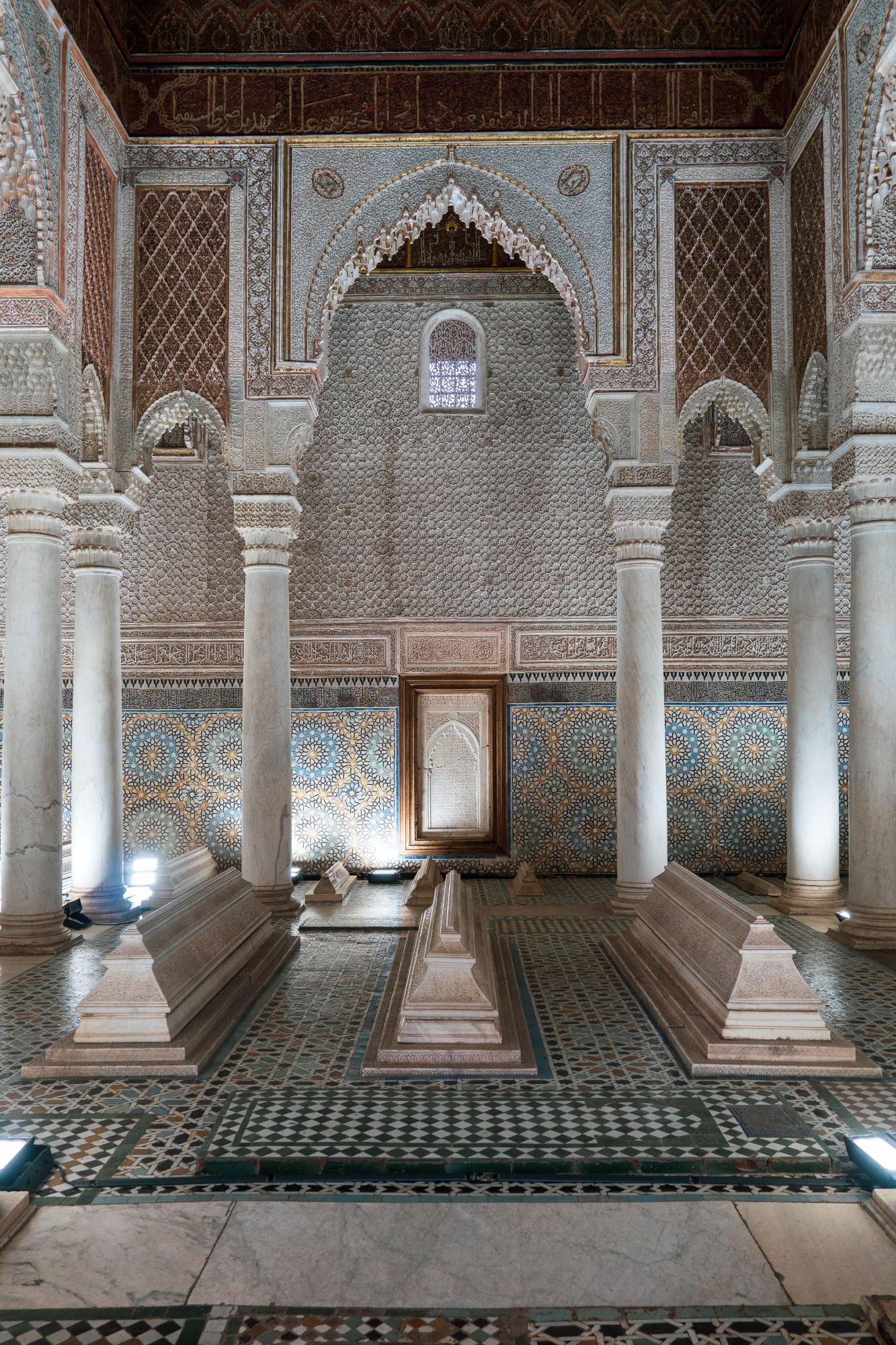 Dating back to the Saadian dynasty of the 16th century, these tombs remained concealed until their rediscovery in 1917. The site features intricately designed mausoleums with stunning tilework and marble details. The Chamber of the Three Niches is a highlight, housing the remains of Saadian royalty.
Drink traditional mint tea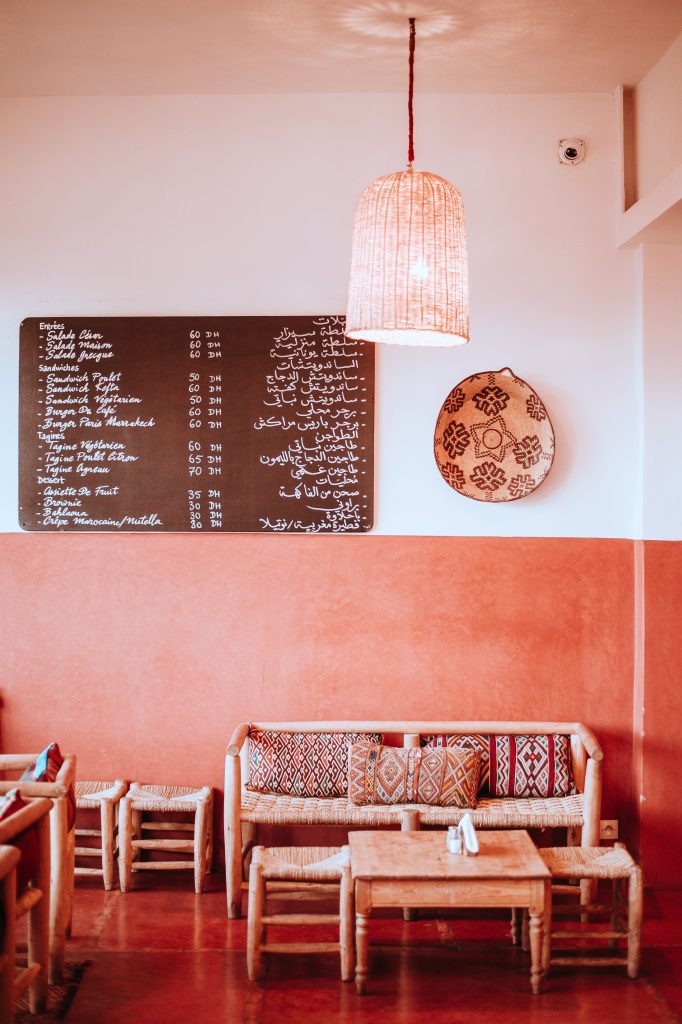 In essence, mint tea is more than just a beverage; it's a symbol of Moroccan identity and an integral part of daily life and social interactions. This aromatic blend of green tea, fresh mint, and sugar is a symbol of Moroccan hospitality. Served in ornate glasses, it fosters camaraderie and welcomes guests. Indulge in the tradition yourself at these stunning tea houses:
Café des Épices
Riad Yima
Le Menzeh at La Mamounia
Royal Mansour
La terrasse des épices
Atay Café
La Cantine des Gazelles
Ksar Essaoussan
Book a hammam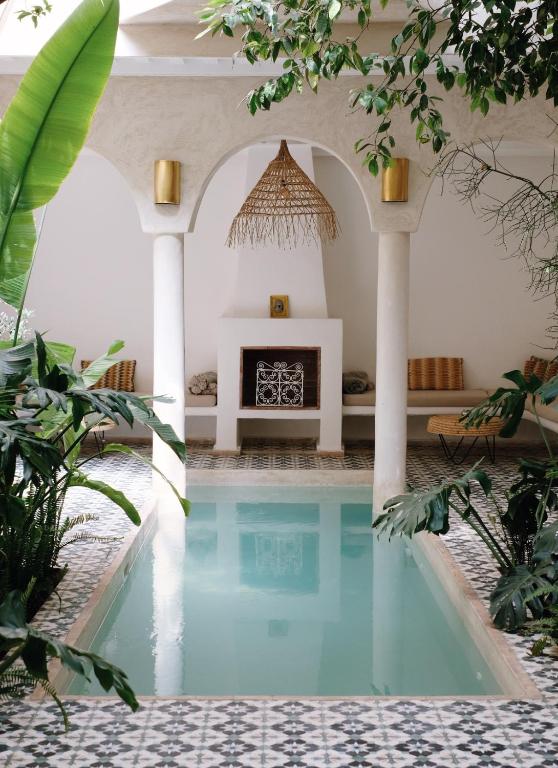 Marrakesh's hammams are an integral part of Moroccan life, offering a timeless tradition of cleansing and relaxing. It's both a sensory journey and a cultural immersion! The public bathhouses use a combination of steam, scrubs, and massage to cleanse the body and rejuvenate the spirit. The process includes a series of steam sessions, exfoliating scrubs, and scented massages with argan oil and Moroccan black soap.