Marrakesh extends its legendary hospitality to the realm of dining. Whether you're tasting aromatic tagines, indulging in baklava, or sipping mint tea amidst lush gardens, these restaurants in Marrakesh offer not just a meal, but an immersive experience.
Bon appétit!
La Famille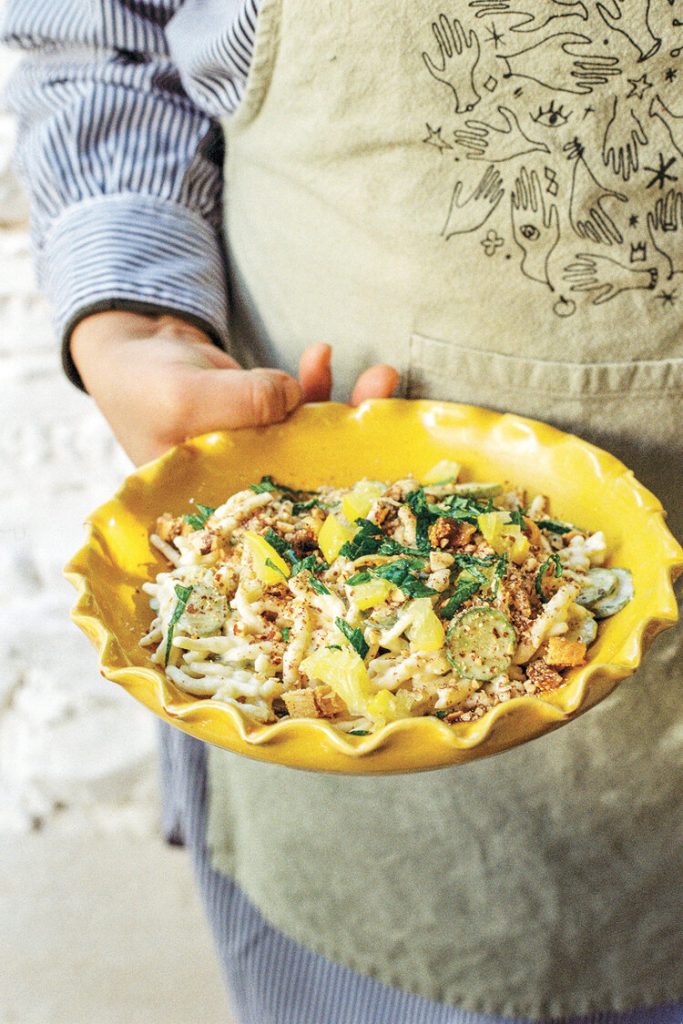 La Famille offers a diverse menu of fresh, healthy vegetarian dishes in a tranquil garden setting. The trendy bohemian decor, filled with organic materials like rattan, wood and linen, is sure to be a crowd pleaser.
Café des Épices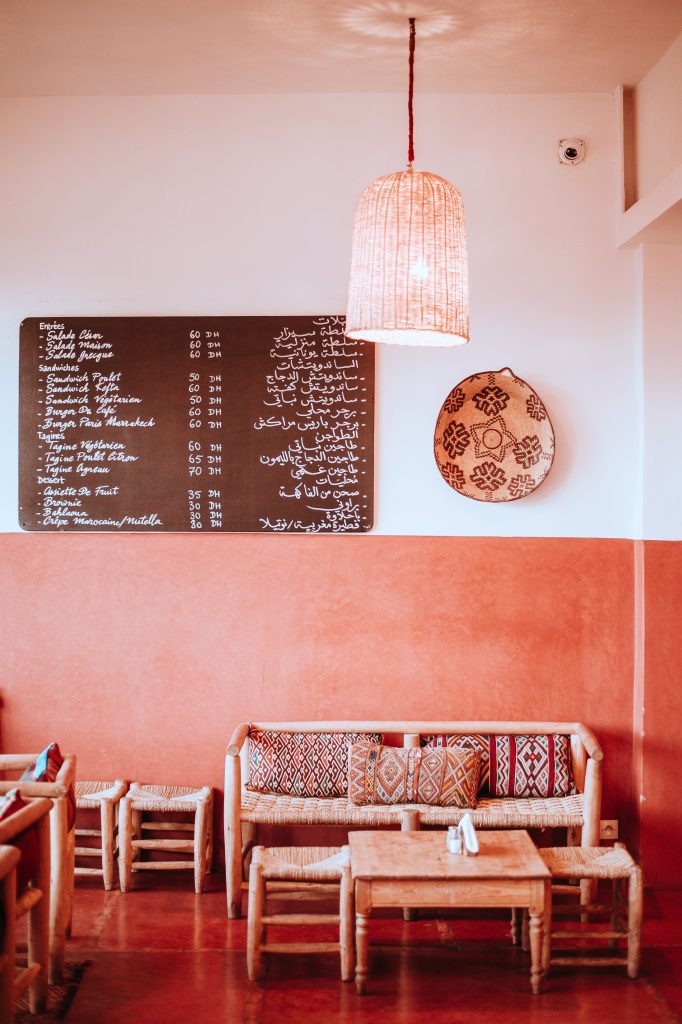 Located in the heart of the vibrant medina, Café des Épices is one of the best rooftop restaurants in Marrakesh. Enjoy the panoramic views of the bustling spice market below and the bohemian chic décor while dining on classic Moroccan dishes. A classic stop on any list of restaurants in Marrakesh.
DarDar Rooftop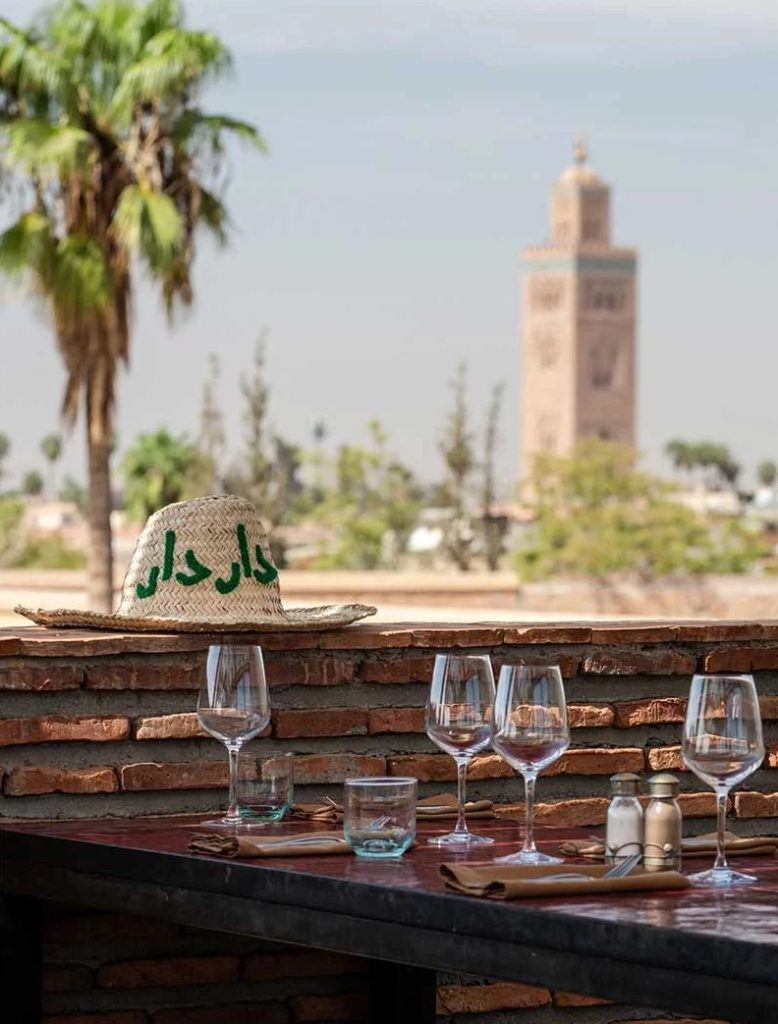 Dine under the stars on Moroccan and Mediterranean fusion dishes in this intimate setting atop a beautiful riad, with the minaret of the Koutoubia mosque and towering palm trees as a backdrop.
NOMAD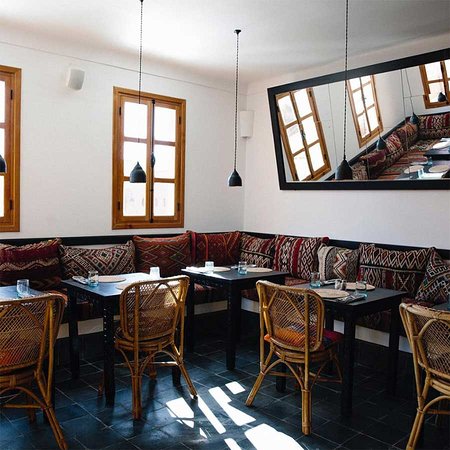 From tagines to stews, tabbouleh to seafood salads, NOMAD offers a modern take on traditional Moroccan cuisine. In a typically Berber, richly textured setting (both indoors and outdoors on the massive rooftop terrace), savor the flavors of locally sourced ingredients. For a better understanding of Moroccan ingredients and tastes, order the mezze plate. It's a trendy place, so expect a little bit of a wait and plenty of Instagram celebrities.
L'Mida Marrakech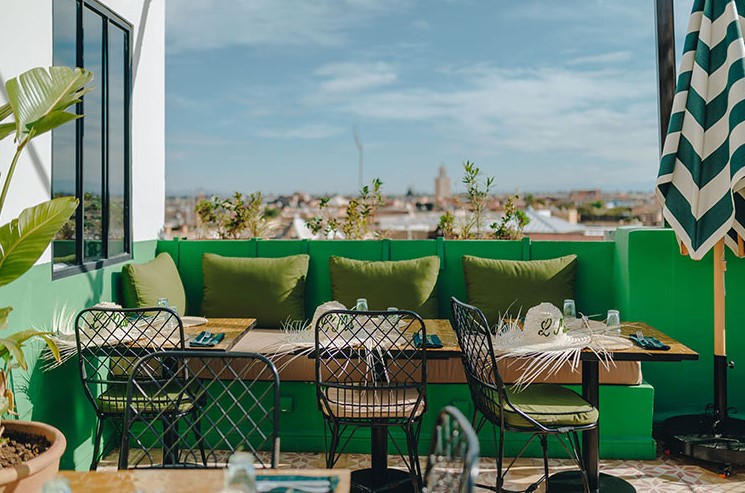 Discover Moroccan and Mediterranean influences in this colorful, casually chic restaurant run by chef Narjisse Benkabbou. If you can, try to get seated on the all-green patio. Either way, the eponymous mint and ginger L'mida mocktail is the refreshment you didn't know you needed on those stifling afternoons.
AMAL Marrakech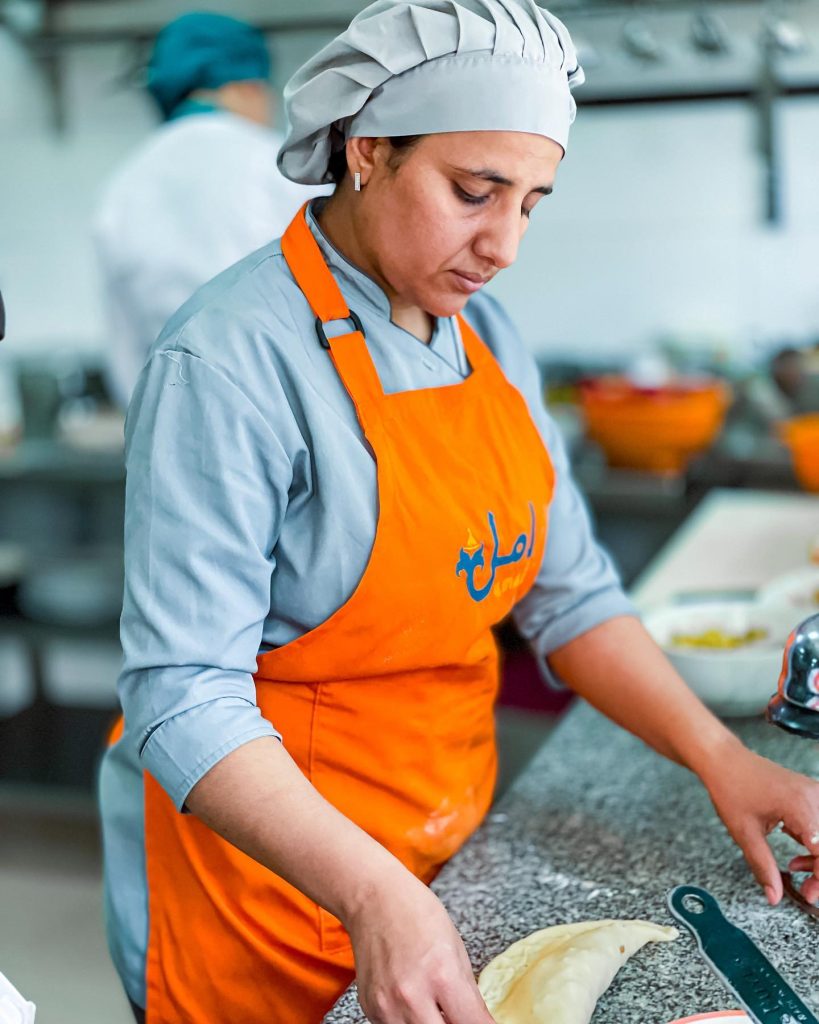 AMAL not only serves delicious food, it's also a social enterprise that empowers women through culinary training. Expect to find traditional Moroccan family recipes prepared with savoir-faire and love.
Ksar Essaoussan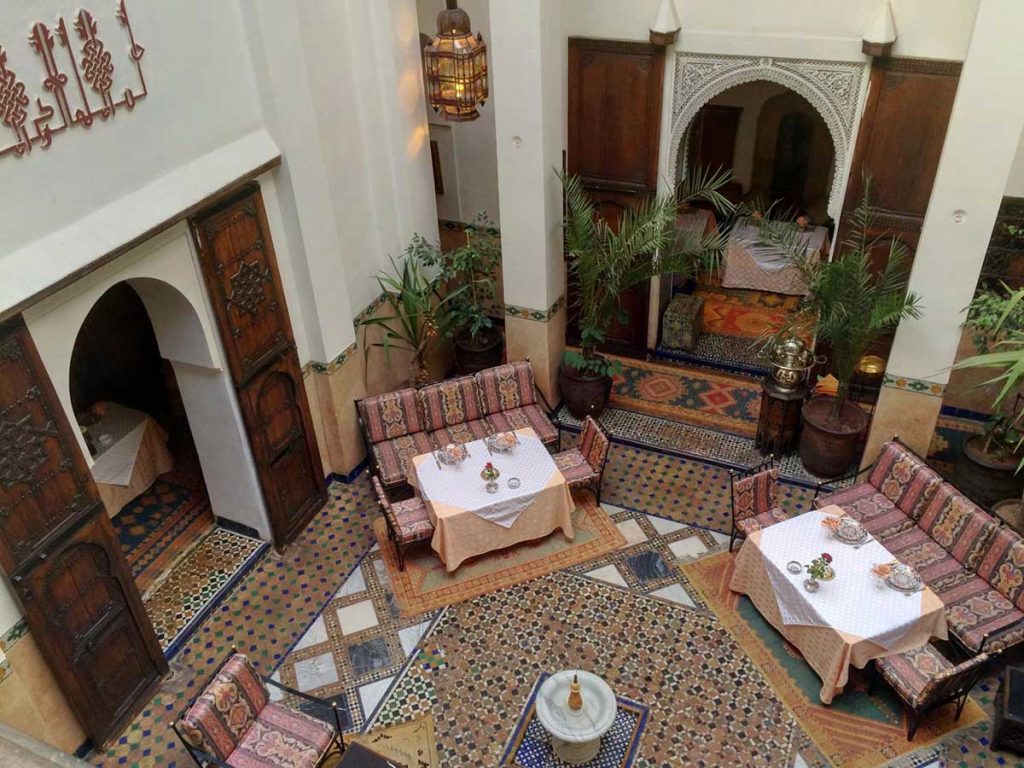 This may be the most Moroccan dining experience of all. Dine amid the historic beauty of a restored riad and sample iconic dishes; the Moroccan salad sampler is a must.
El Fenn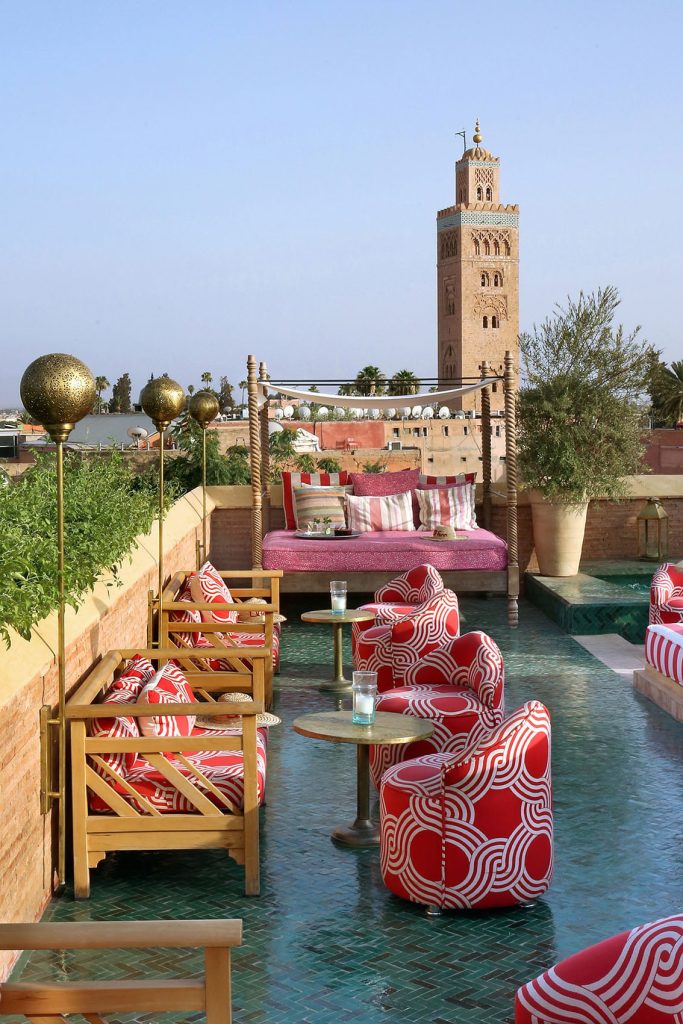 An experience in itself, El Fenn is not just a restaurant, but a 4-star hotel, concept store and rooftop terrace. Dine al fresco, take in the views, admire the stunning architecture, shop local brands and enjoy.
La Mamounia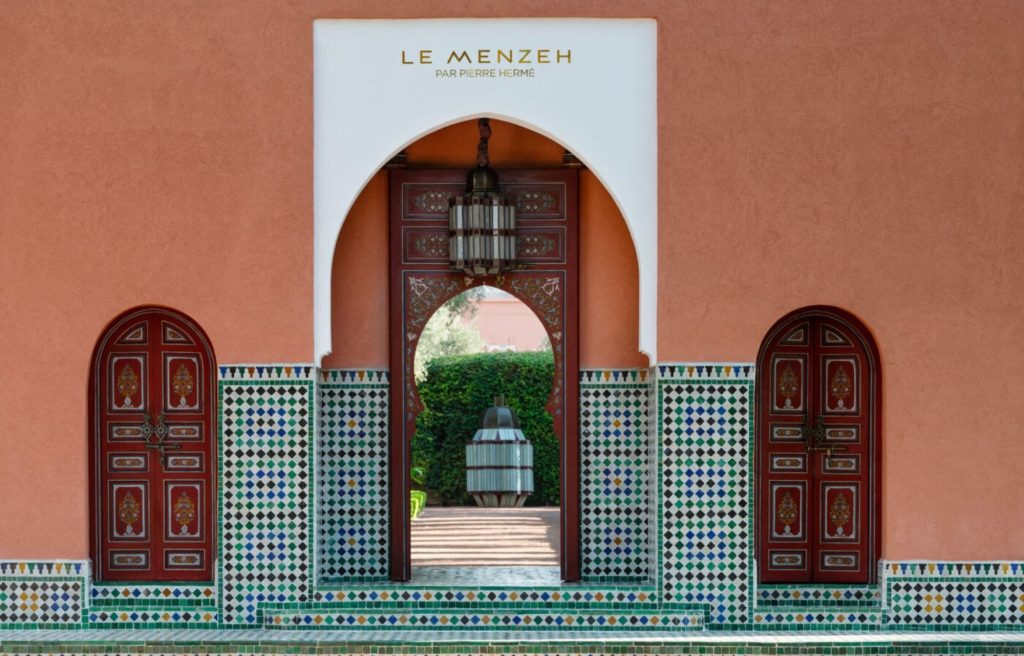 While only the elite can afford to stay at this lavish riad, it's nonetheless possible for the masses to experience La Mamounia's magical atmosphere. Le Menzeh is perhaps the best place to sip mint tea in Marrakesh, in the midst of lush gardens and with the utmost in Moroccan hospitality.
Le Jardin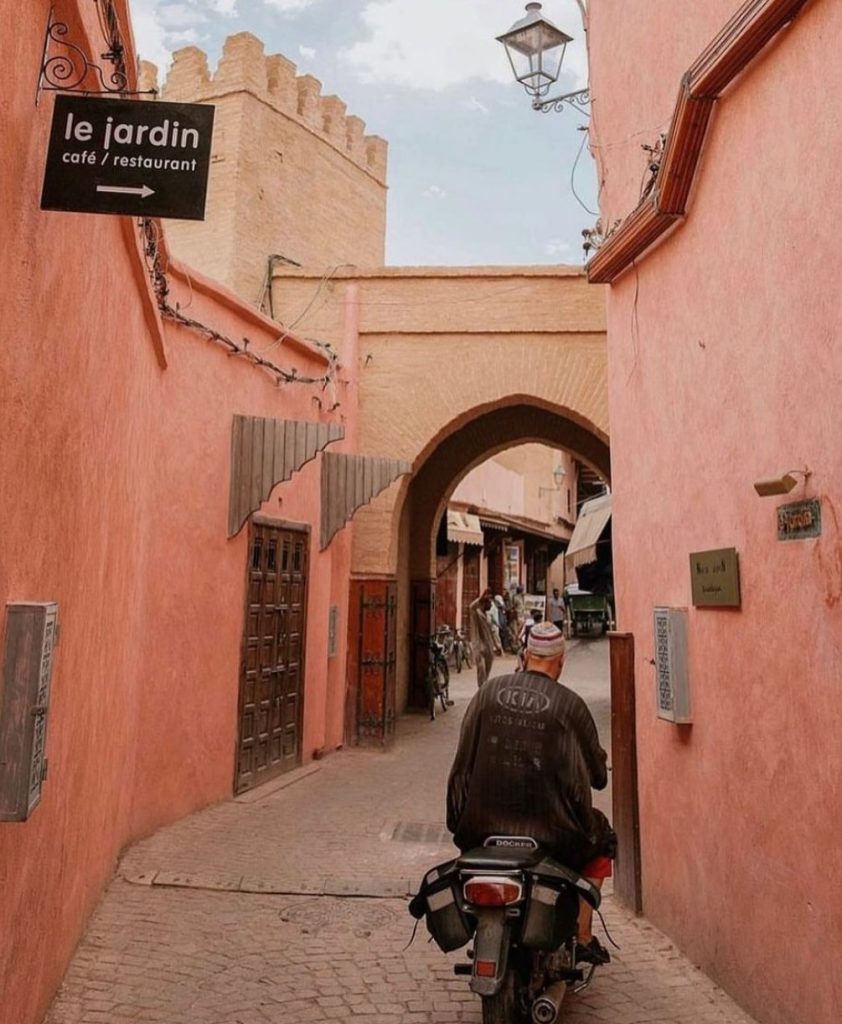 Le Jardin's ambiance mirrors its vibrant cuisine with refreshing green décor, including emerald zellij tiling and lush garden foliage providing shade. The menu offers creative, veg-centric reinterpretations of classic dishes, like grilled lamb chops with parsley pesto or marinated Essaouira sardines paired with guacamole.
Al Fassia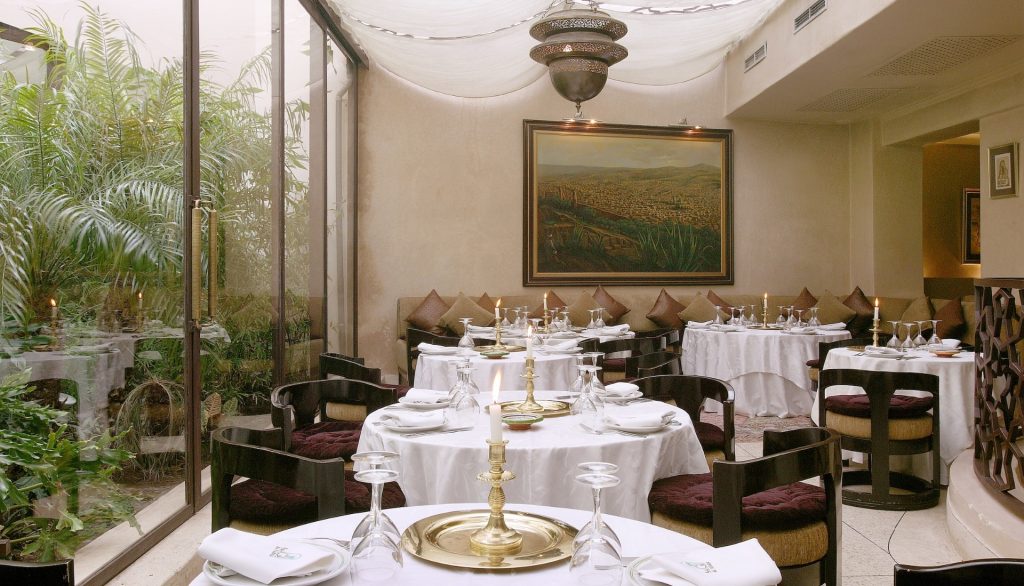 Al Fassia, a pioneer of over 30 years, made history as the first all-women restaurants in Marrakesh. Now led by Saida and Myra Chab, daughters of founder Mohammed, it upholds its distinguished service. This establishment excels in Moroccan classics, offering top-tier cuisine. Coupled with an intimate ambiance featuring low lighting and plush banquettes, Al Fassia provides a unique dining experience.
+61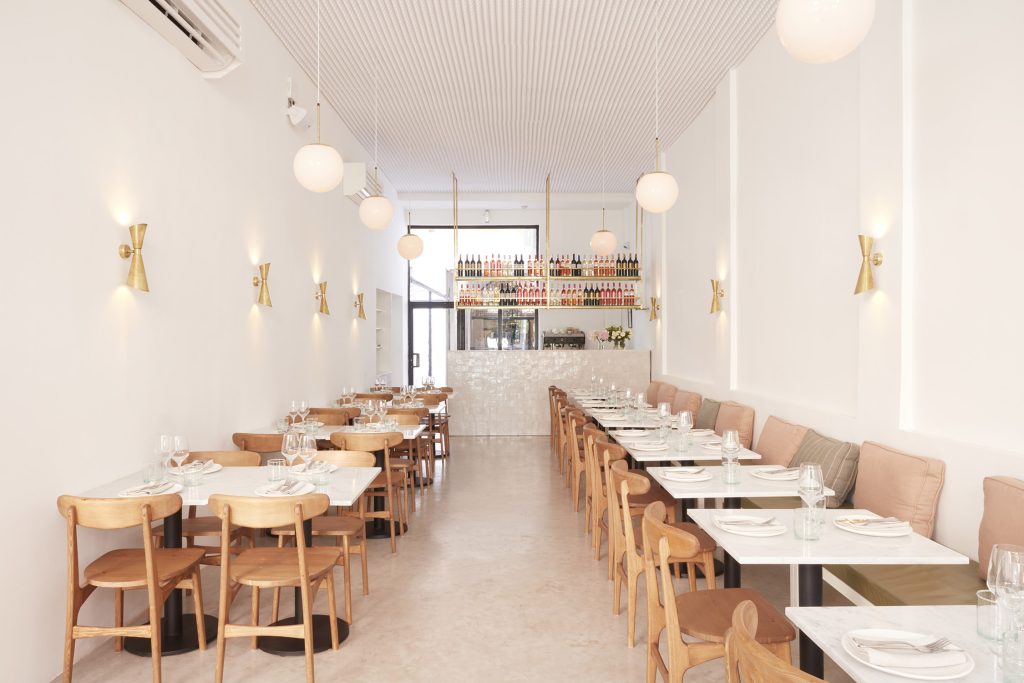 Do you want to escape the hustle and bustle of the medina and explore Marrakech outside of its tourist center? Head to the up-and-coming Guéliz neighborhood for +61, a minimalist and quintessentially millennial eatery where Middle Eastern, European, and South Asian influences co-exist in surprising ways. The restaurant prides itself on working with local Moroccan farmers, many of which grow organic. Expect third-wave coffee and cakes, colorful salads, sandwiches, and impossibly fresh daily specials.
La porte du monde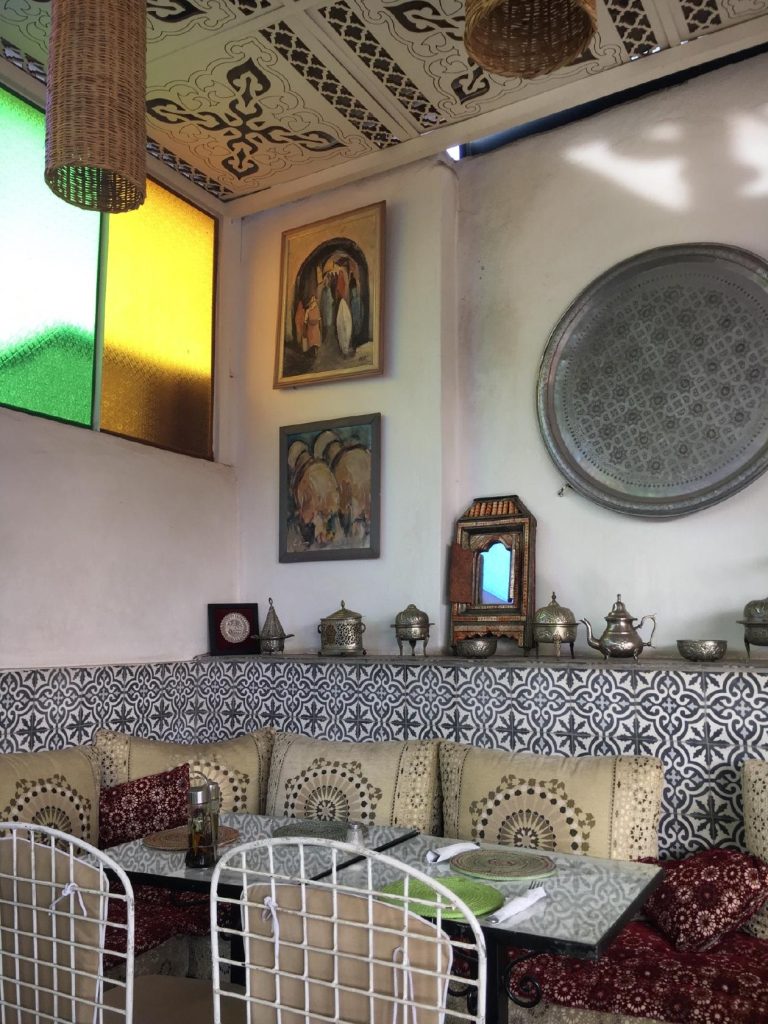 If you're wondering where to eat dessert in Marrakesh, head to La porte du monde, tucked away in the medina. You better be in the mood for dessert or a sweet pick-me-up! It's not a trendy place by any means. In fact, the decor has probably been pretty much the same since the restaurant's opening, and it's perfect in every way. Get yourself a mint tea and a chebakia, a delicious, if not sticky, dough made from honey and orange blossom that is rolled to resemble a rose.