For us, travelling is synonymous with wonder, it's the gateway to the world. At Transat, our employees are travel enthusiasts who live this love for travel and thirst for new discoveries each day.
Nothing is more fun than sharing our passion for travel and the destinations we have fallen in love with. We accompanied our Flight Attendant, Leanne, to Colombia to help you discover a piece of this naturally and culturally rich destination.
Isla Barú, an island that has since become a peninsula due to the construction of a canal, is a natural paradise that left its mark on Leanne. Here are her favourite activities and places to see in the Barú region.
Take a boat trip to the Rosario Islands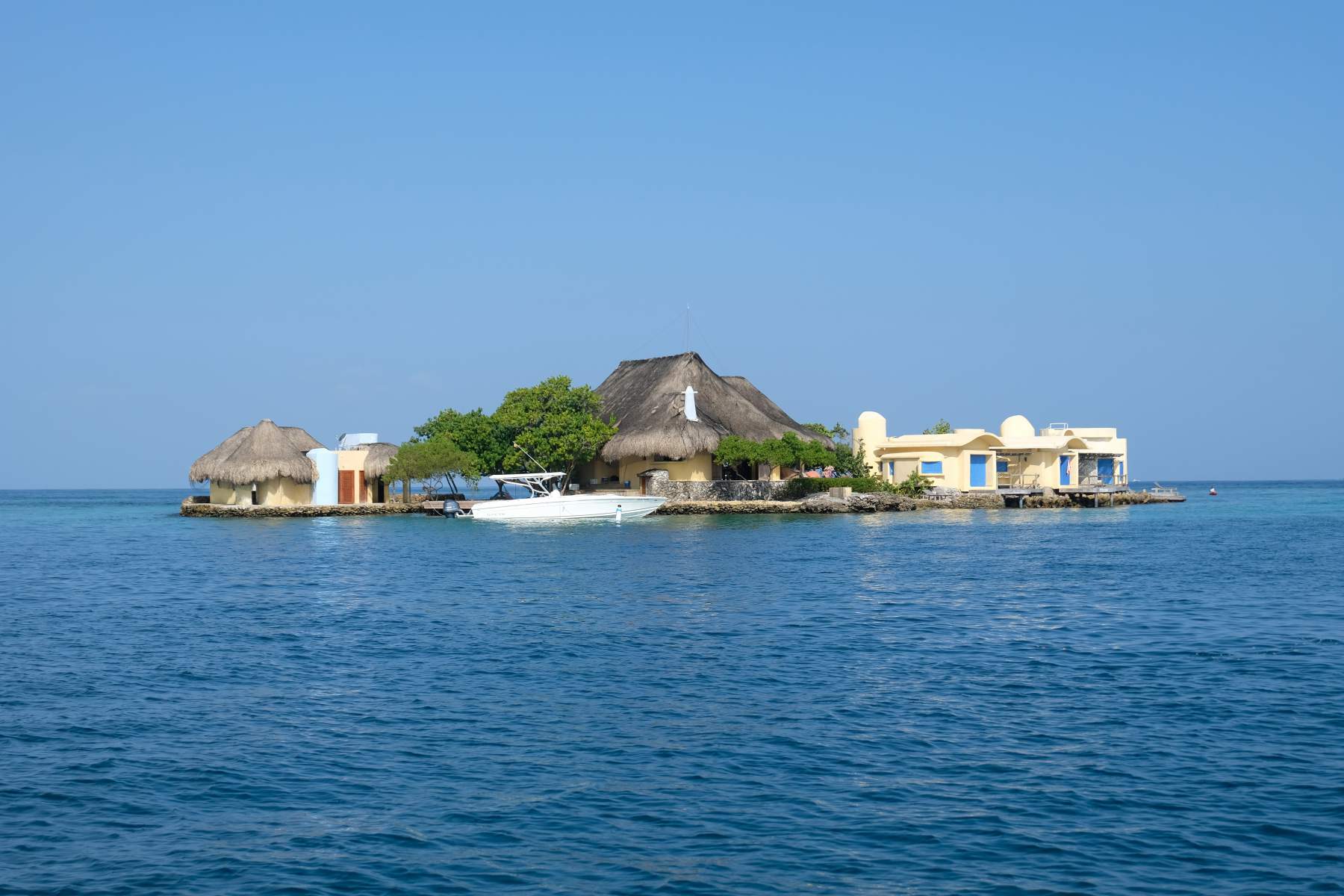 Islas del Rosario is an archipelago of islands surrounded by the peaceful turquoise sea and one of Colombia's 46 national parks. Located near Isla Barú and about 100 km from Cartagena, they are home to Colombia's central, and most beautiful, coral reefs.
Although they each have their own story and unique beauty, two caught our eye. We recommend visiting them as part of an organised excursion departing from Isla Barú, or heading to the port of Cartagena and opting for a longer and more enjoyable boat ride (this option is more expensive though).
Isla Coralina
The reefs near Isla Coralina are full of large corals and are, consequently, home to one of the most beautiful snorkelling sites in the area. You can easily spot various species of fish congregating here.
Isla Reina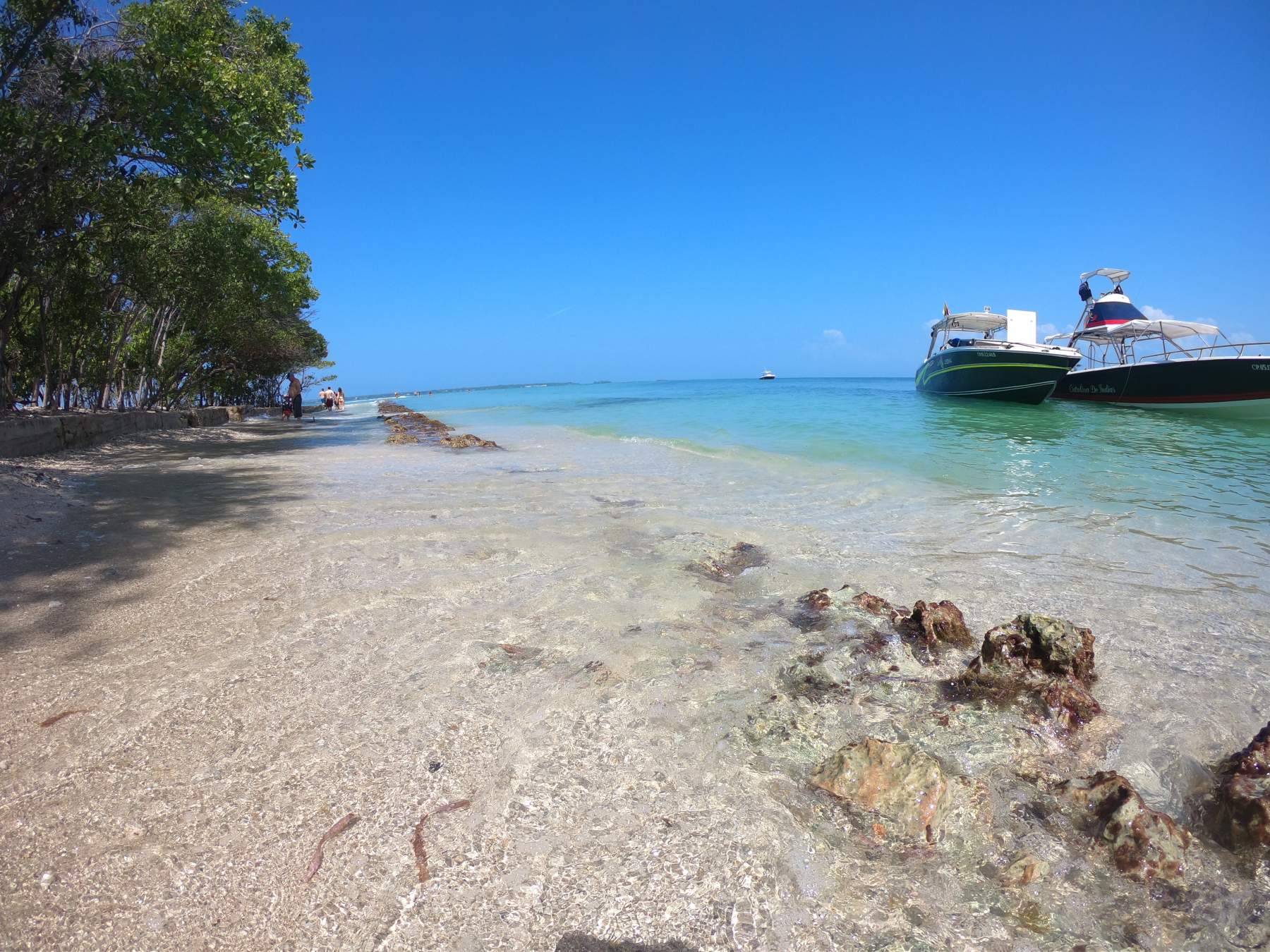 Isla Reina has a certain je ne sais quoi to it. Is it its coral beach? Is it the fact that, as opposed to Playa Blanca, it is almost deserted? Is it its crystalline waters or lush nature? Or is it its shallow passage that leads to a strip of sand, giving you the impression of walking on water? It's all of this and more, without a doubt!
Meet friendly birds at the Aviario Nacional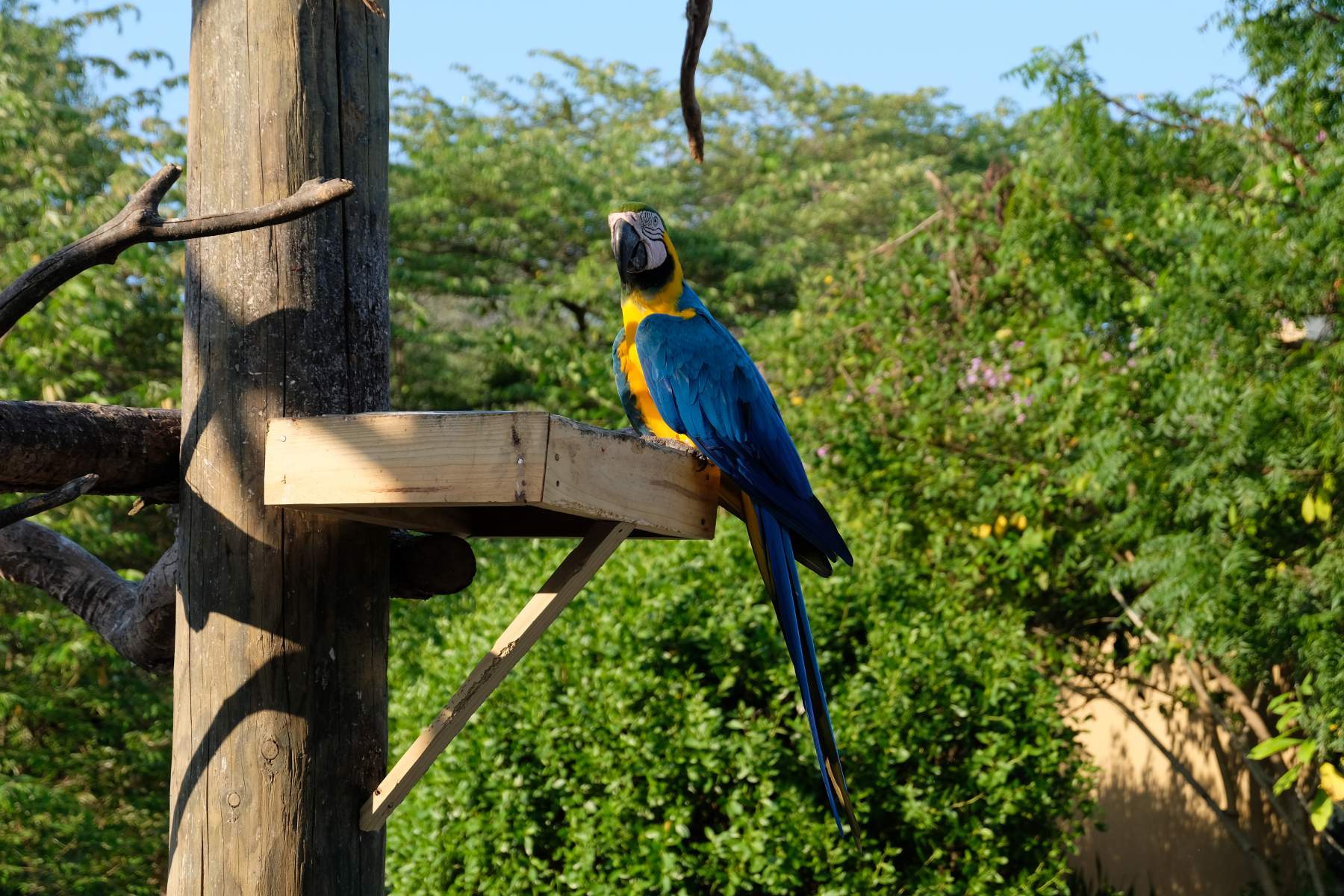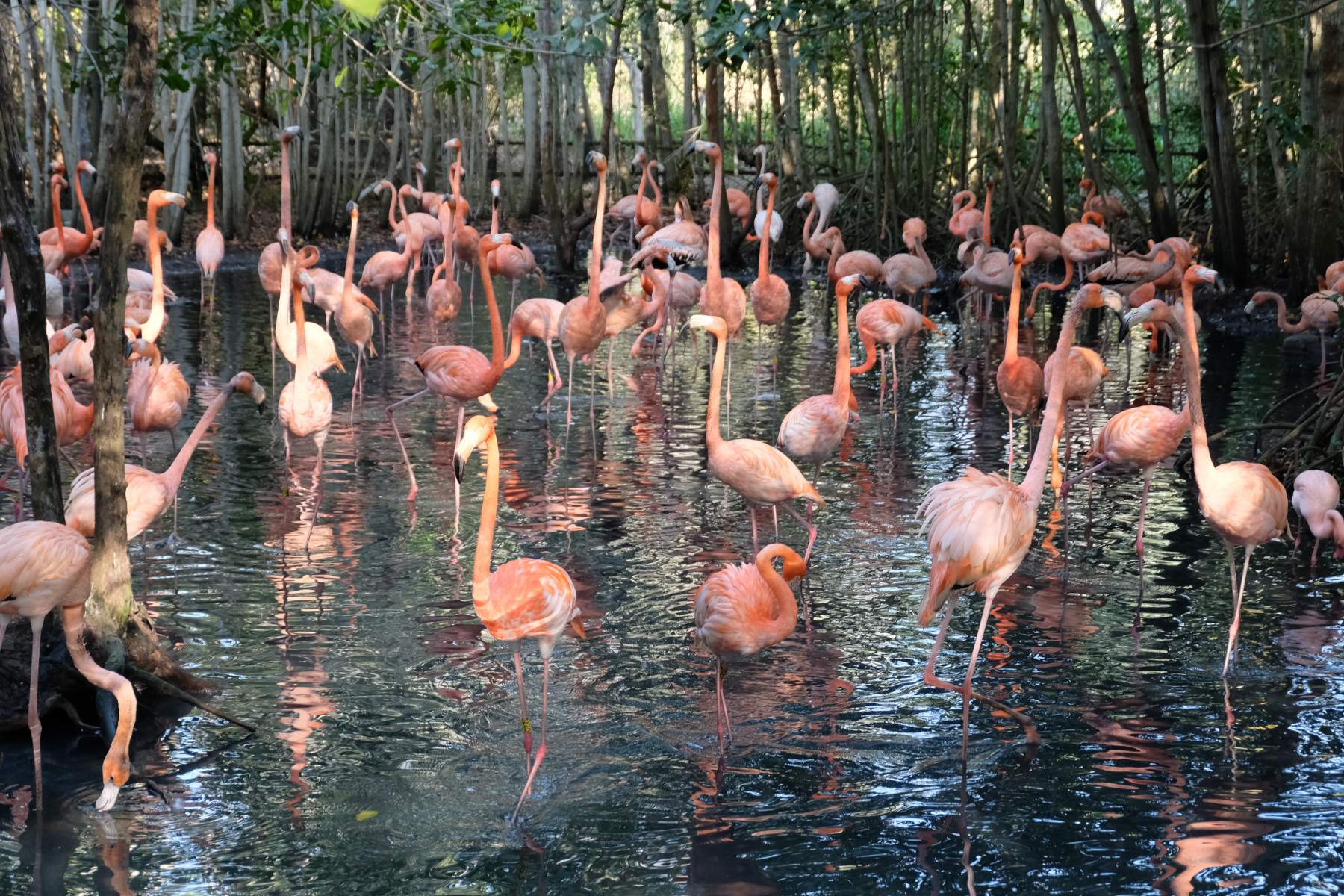 Whether you're a birdwatcher or simply a nature lover, the Aviario Nacional is worth the detour. This privately owned aviary strives to raise awareness for local species. Here is where you can spot well-known species, like loquacious parrots, colourful toucans, roaring flamingos and majestic peacocks, as well as several rare species, such as the roseate spoonbill, the Andean condor and the harpy eagle. This well-thought-out route is full of descriptive and explanatory index cards and takes a minimum of one hour to complete, although you can easily spend two to three hours here.
Leanne particularly enjoyed her conversation with a parrot with exceptionally sharp imitation skills, as well as the flamingo pond.
Enjoy the beach like a local at Playa Blanca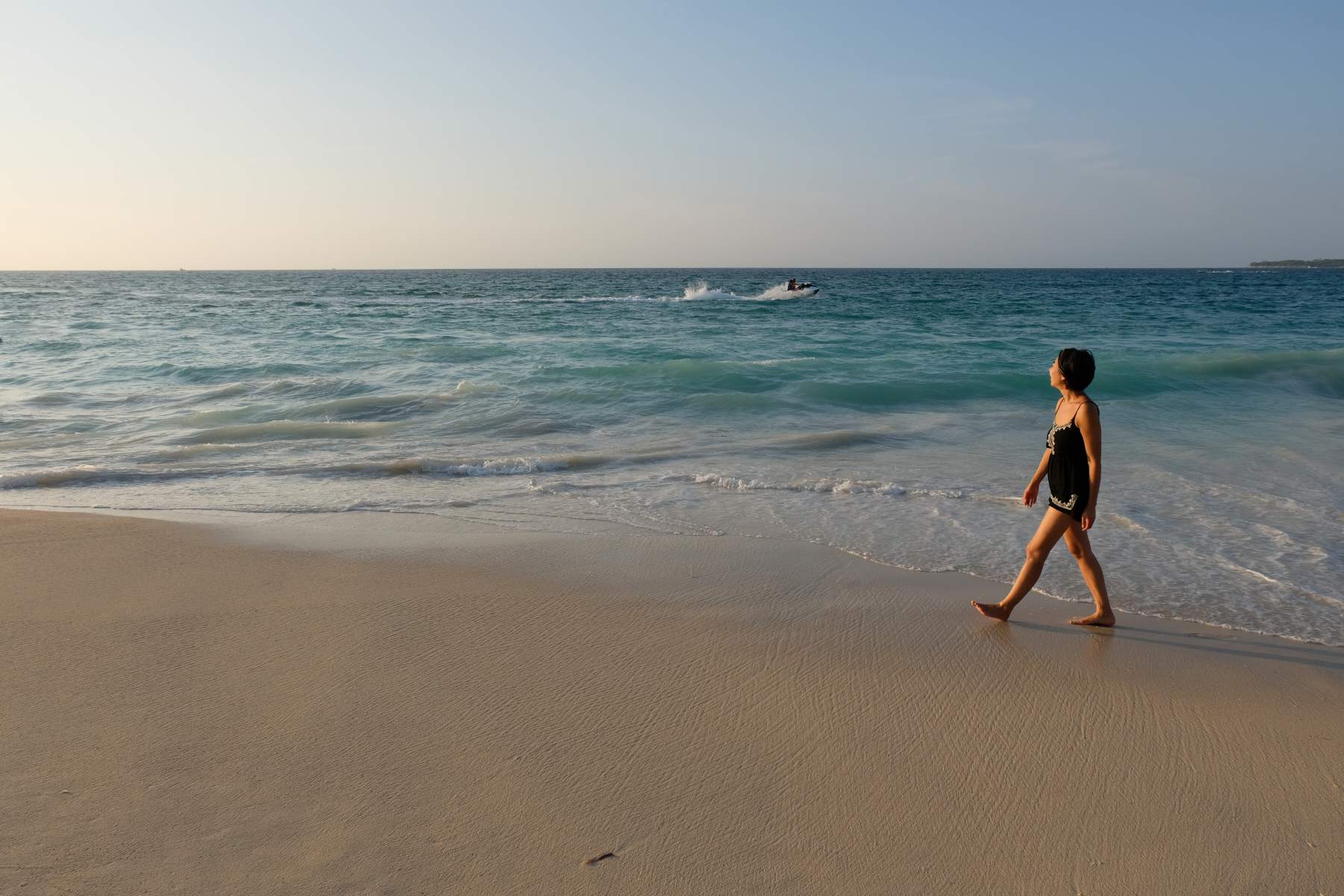 Playa Blanca is very popular among Colombians. If you love bustling beaches and people watching, this spot is perfect for you. Small cabins and temporary facilities line the back of the beach and you'll regularly see fruit, snack and souvenir vendors passing through. It's also common to spot several barbecue joints on the way to the beach.
It's best to arrive early, especially on weekends and holidays, to avoid traffic and to find the perfect spot on the beach.
If you prefer quiet beaches, leave the public part of Playa Blanca to explore quieter spots, like the Decameron Baru Beach Resort, Spa & Convention Center or Playa Puntilla, nearby.