Isla Paraiso is a tiny island less than an hour from the coast of Puerto Plata, Dominican Republic. Also known as Cayo Arena, or Key Island, its signature attraction is its underwater scenery, which will wow the snorkeller in you.
Many tour planners offer a day trip to Isla Paraiso. Climb aboard and explore the remote island—the journey alone is worth the price of admission.
Swim in a natural pool
On your way to the island, keep an eye out for a turquoise patch in the deeper, dark-blue waters, it's a natural pool. Time to drop the anchor and jump in. Even though you're way out in the middle of the sea, the area is so shallow you can touch the bottom. The sand is white and the view is magnificent: water all around, and the mountains of the Dominican Republic on the horizon.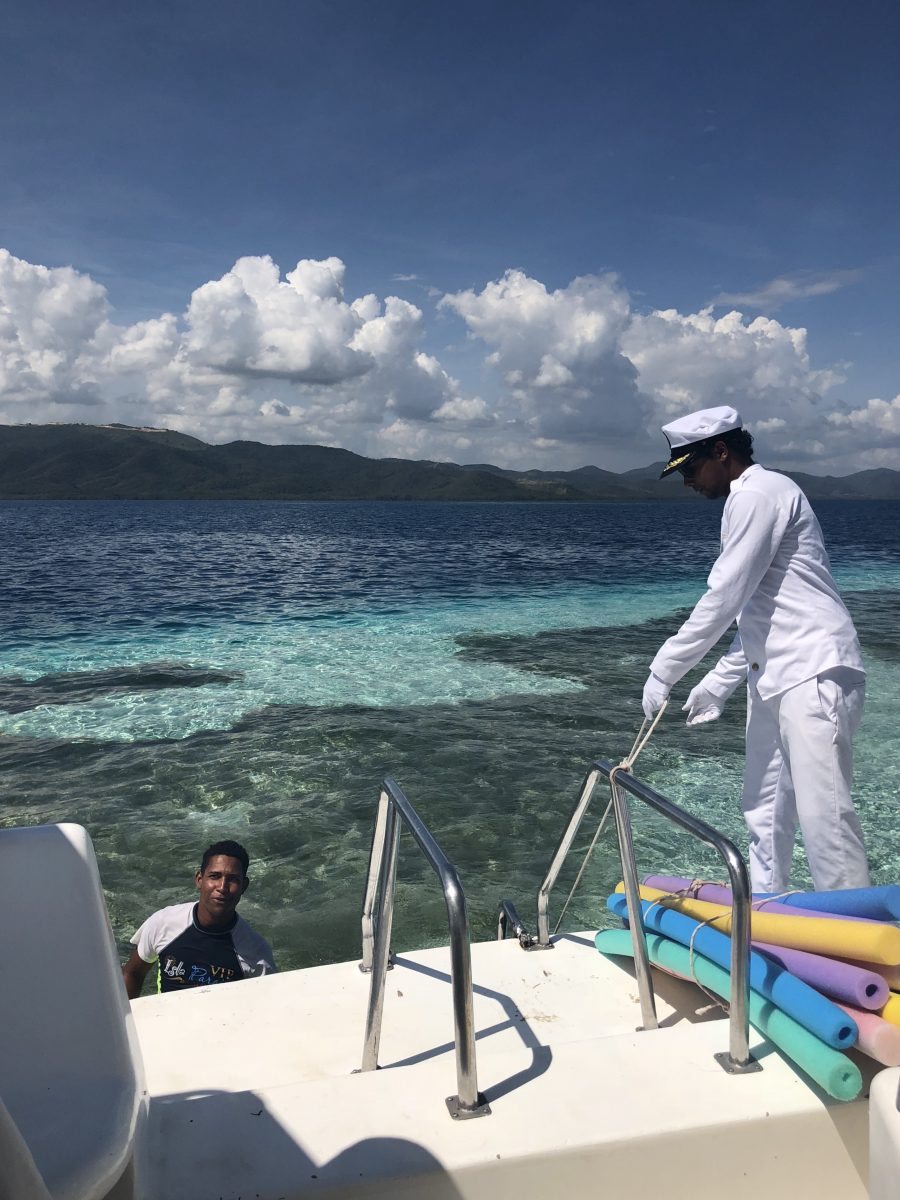 On some excursions, the guides will even offer you water noodles and a glass of bubbly to make it a moment you'll never forget. True bliss.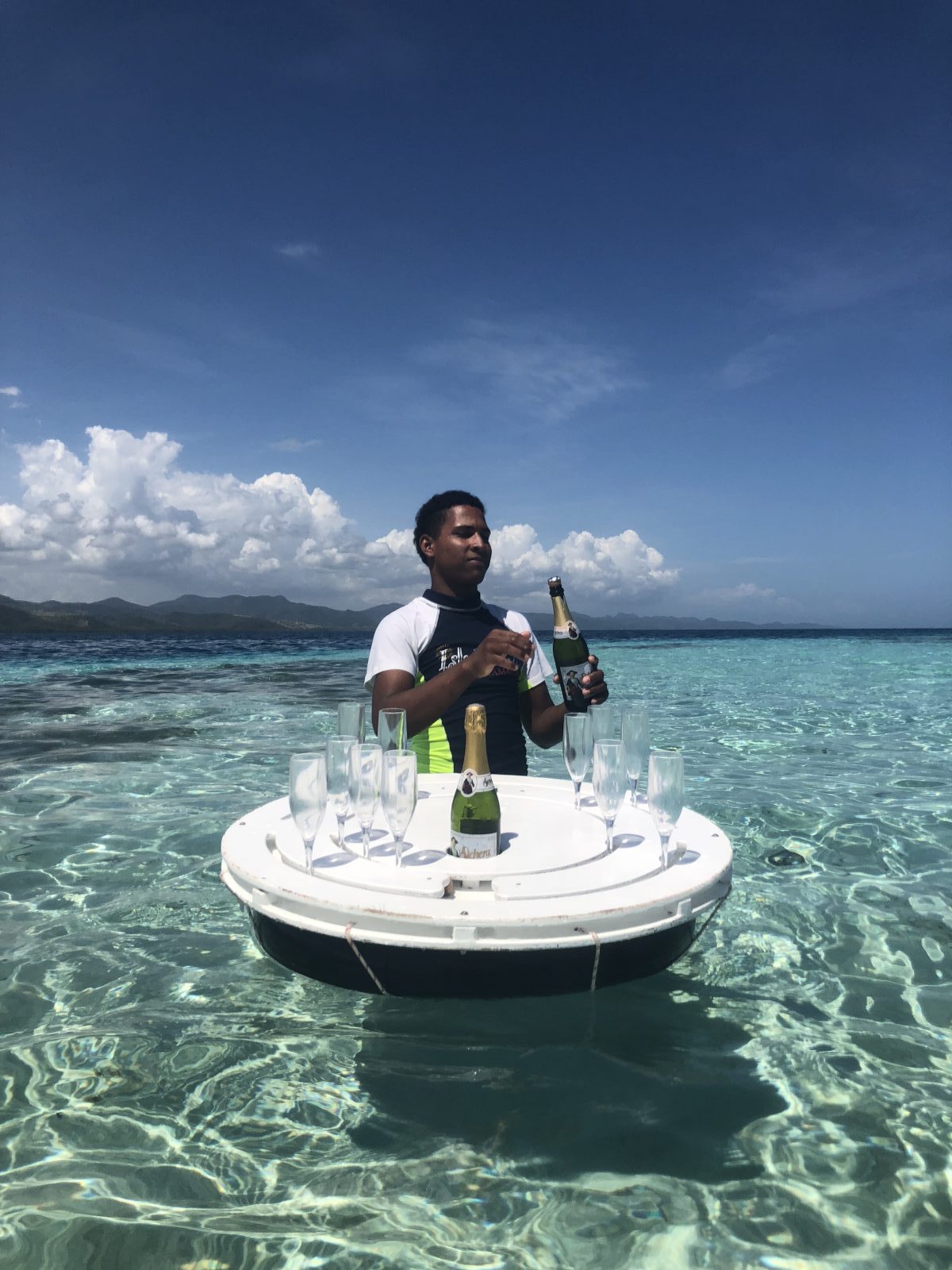 Snorkel and lounge on Isla Paraiso
Isla Paraiso is an uninhabited dot in the sea with nothing but booths used for storing diving equipment and some boats moored. It features soft sands and a great deal of shallow, crystalline waters. The surrounding reef attracts a dazzling array of brightly coloured fish. Best of all, you don't even need to be a top-notch swimmer to enjoy it; you can simply stand in the water and watch the fish, or do a little snorkelling in shallow water.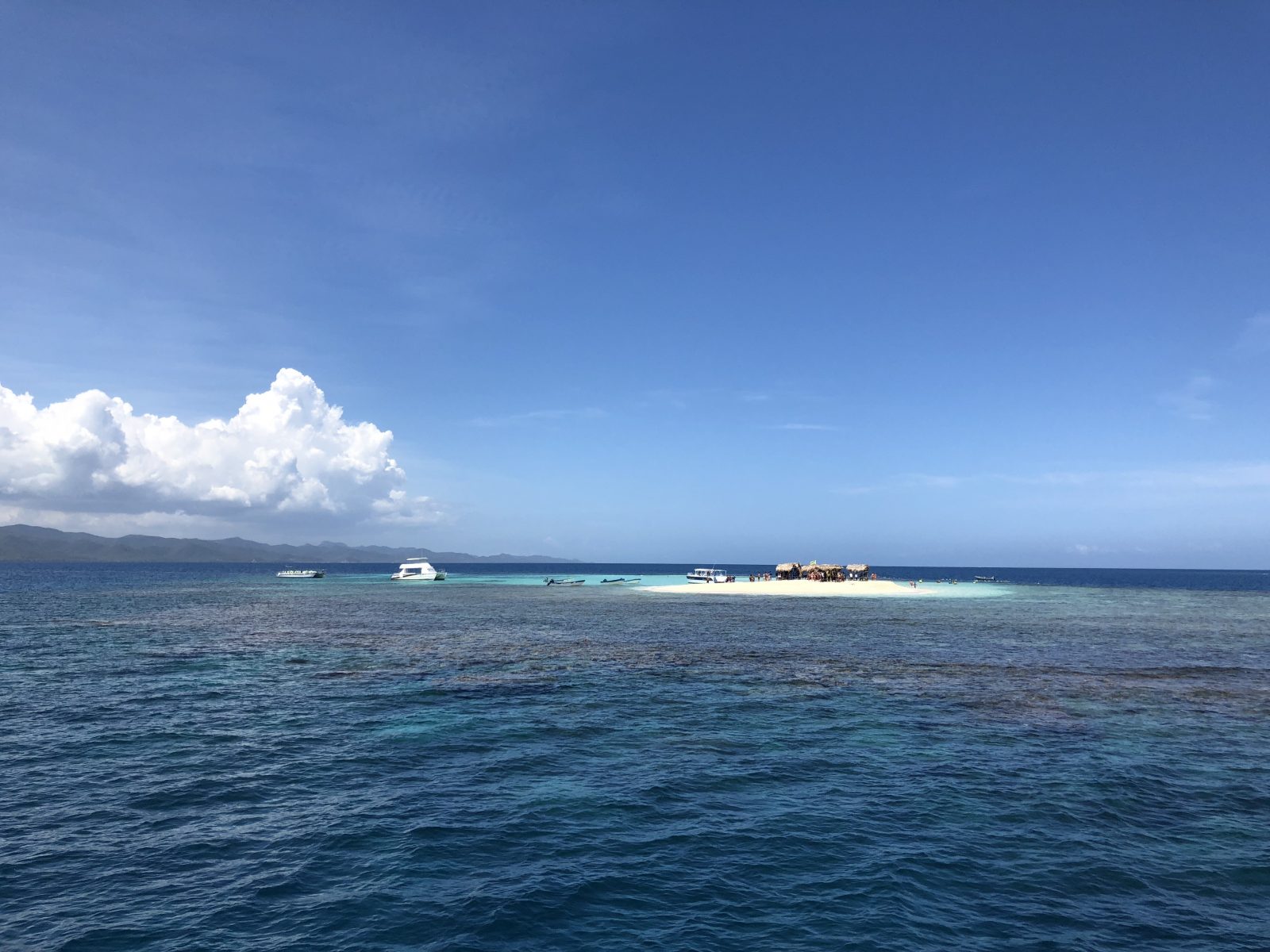 The more advanced can venture out to the deeper waters at the tip of the island, where the sun's rays shine through the waves to illuminate the coral reefs. There, you'll see even more fish, along with the underwater flora and shells, as you sway in the ocean's movement.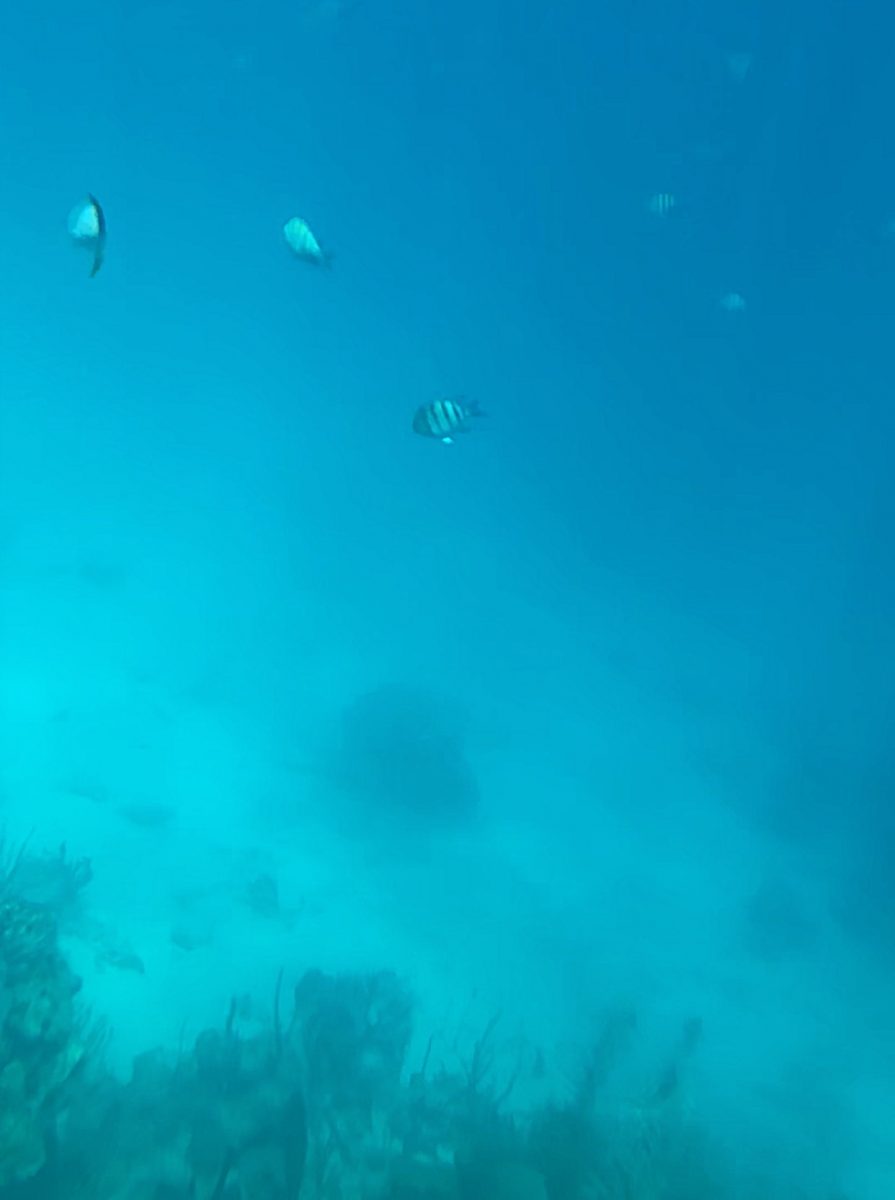 Afterwards, you can lie in the hot sand and enjoy some coconut, fresh fruit and your choice of beverage.
Roam through the mangroves
On your way back to Puerto Plata, ask your captain to take you through the mangroves. Reddish-brown tree roots intertwine out of the water, forming a picturesque scene for you to admire.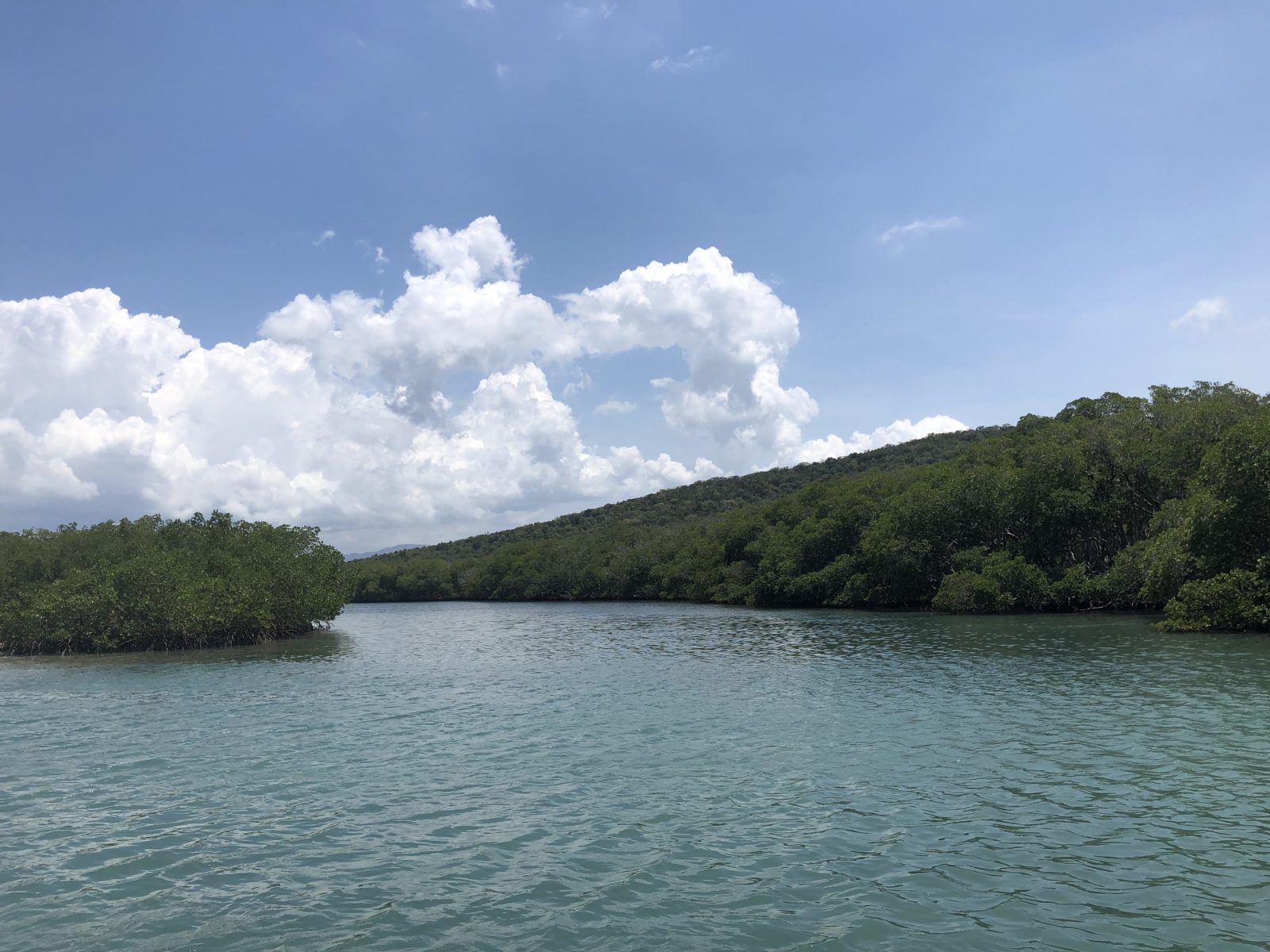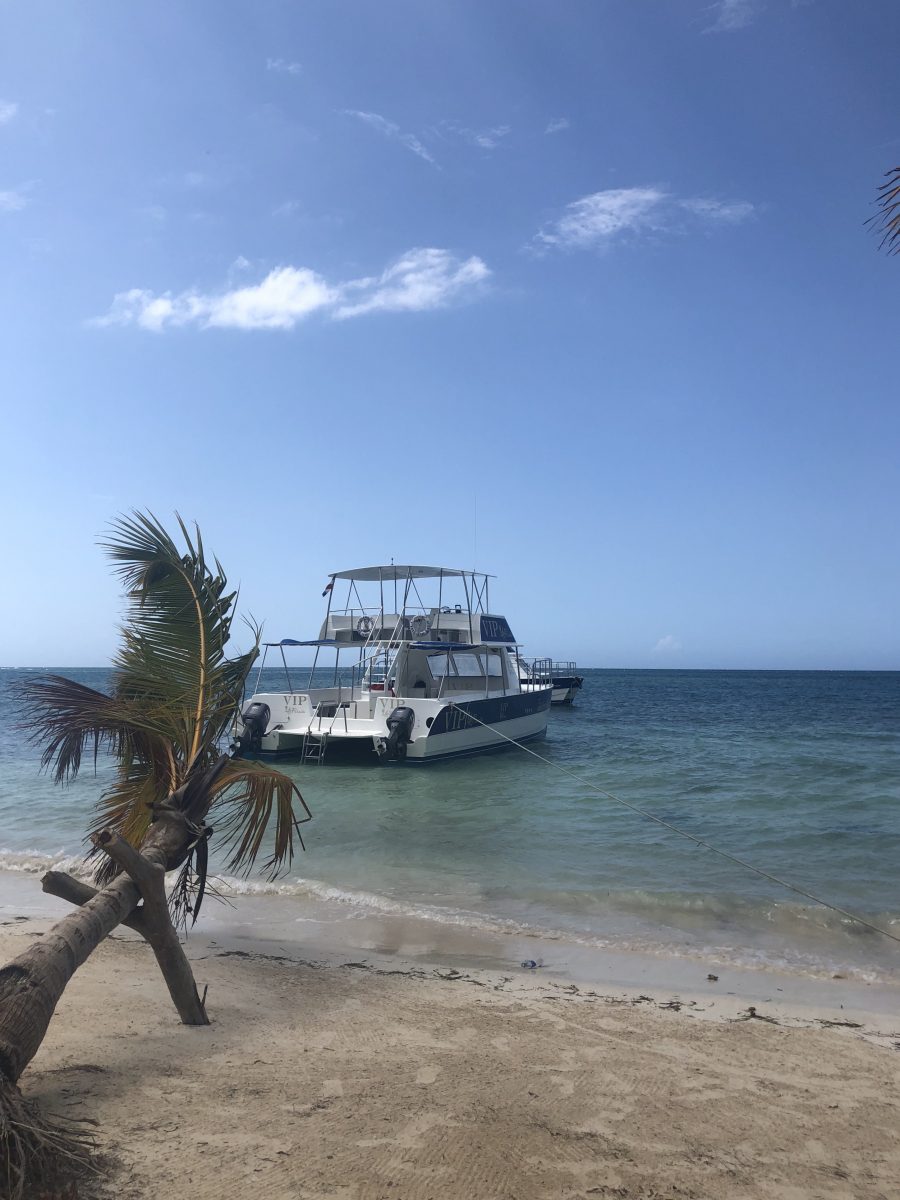 To discover a whole new side to the Dominican Republic, fly to Puerto Plata and book your excursion to Isla Paraiso.
Did you like this article? Then read our article on the Discover Samana, from mountains to beaches.
Photo credits: Air Transat
The comments and contributions expressed are assumed only by the author. The recommendations, intentions or opinions expressed are not necessarily those of Transat AT Inc. or its affiliates. See terms of use of the Air Transat website.