St. Maarten, the small northeast Caribbean island, is a gorgeous part of the world and a great winter destination. The tropical island is divided between France and the Netherlands and has a rich and tumultuous history. It's famous for its high-end discounted shopping, its lovely craft, its pristine, white sand beaches and its delicious dining options. Both sides of the island are mountainous allowing for some great trekking and mountain climbing options. Water sports are also a favourite among locals and tourists alike and the nightlife on the Dutch side of the island rivals that of New York or Montreal. But there's another thrill seeking activity that's specific to the island that will get the most adventurous spirits in a frenzy: plane spotting in St. Maarten! It may not sound like much if you're not a plane spotter but St. Maarten has a way of turning anyone into an enthusiastic plane lover.
St. Maarten's Princess Juliana International Airport (SXM) is a major hub to all the surrounding islands as well as a gateway to North America and Europe, with direct flights from Amsterdam and other major cities, including an Air Transat flight from Montreal.
Where to Go Plane Spotting in St. Maarten
What this particular airport is most famous for, however, is the spectacular, very low-altitude landings on one of its runways, which is extremely close to the shore of Maho Beach.
Maho Beach is the perfect place for plane spotting in St. Maarten! The small strip of sand is separated from the runaway by nothing more than a narrow road and a metal fence. It's probably the only place in the world where you can stand directly in the path of a landing plane, about 100 feet or less below it. It is an absolute thrill to see a jet approaching from hundreds of miles away above the clear, turquoise waters of the Caribbean Sea; to watch it get larger and larger then zoom straight above your head in a thunderous roar to land behind you!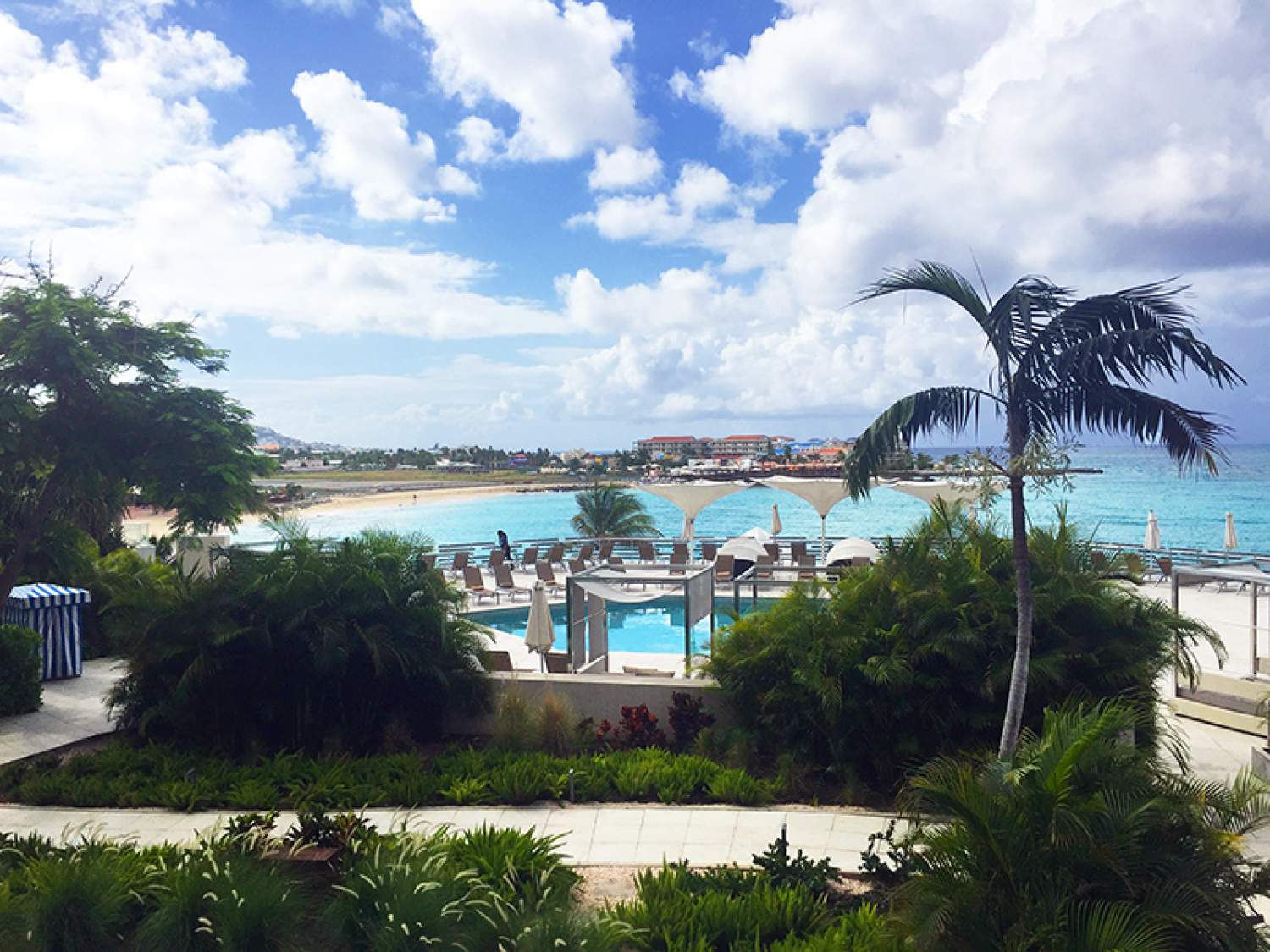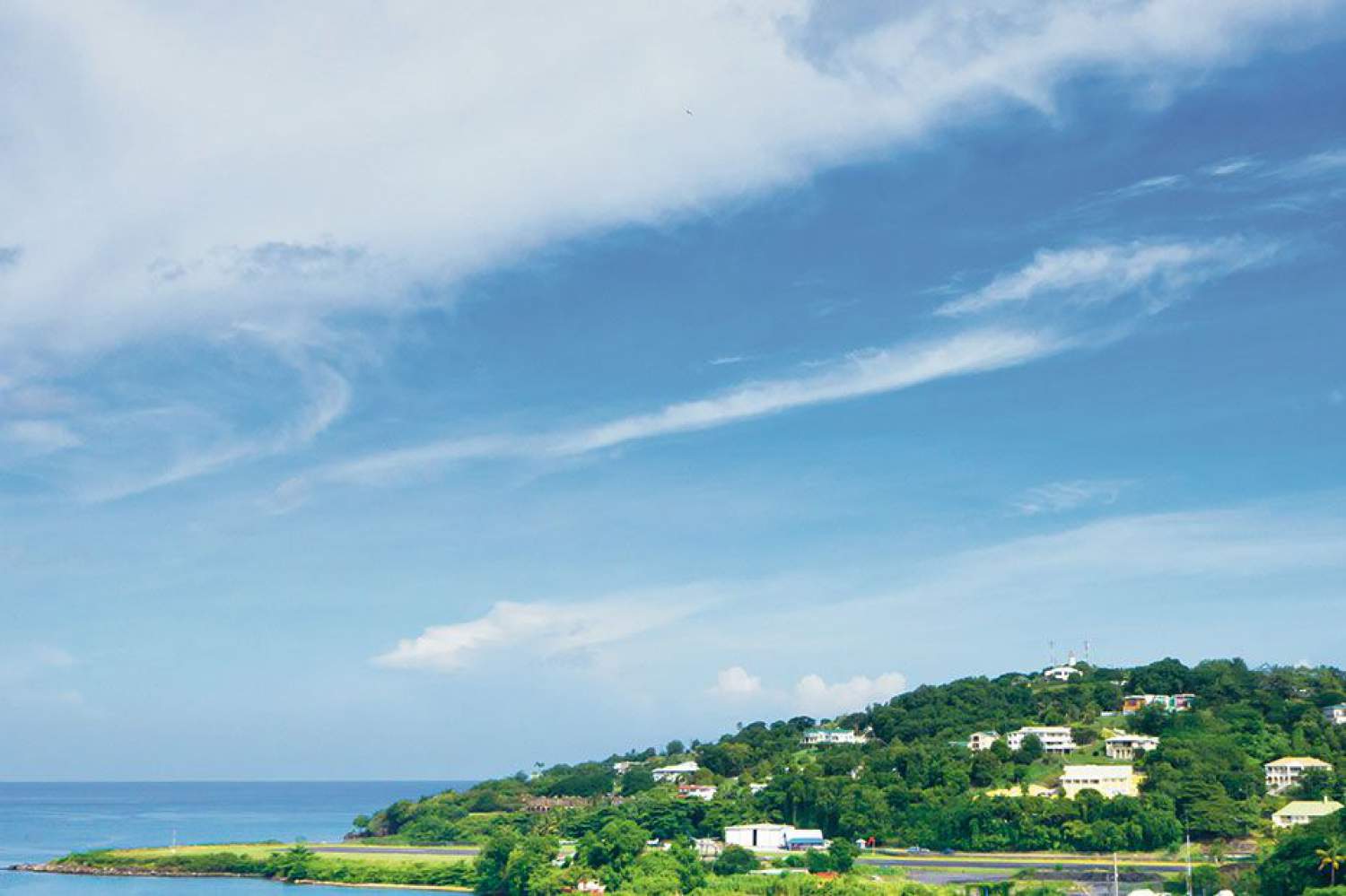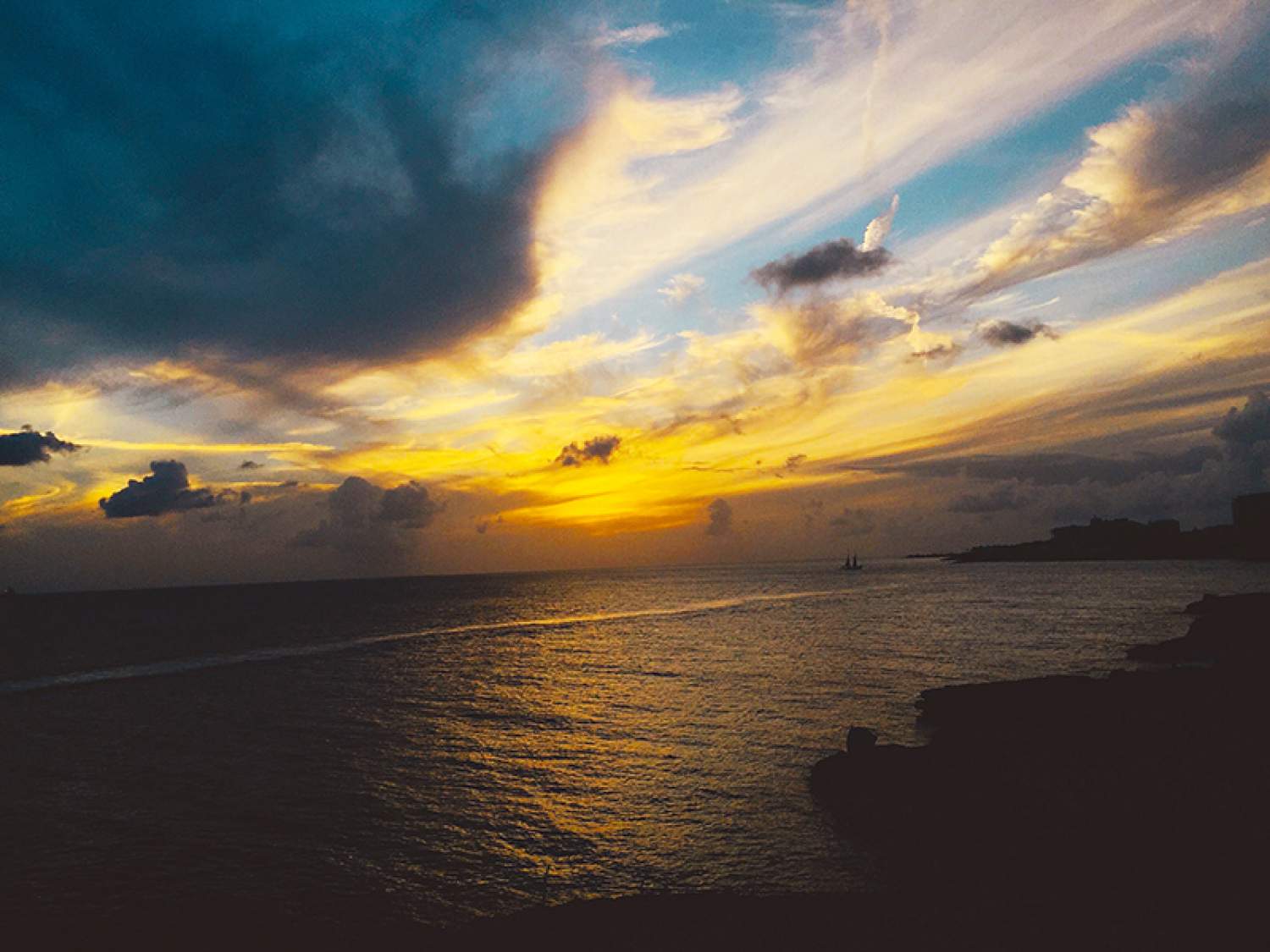 The majority of aeroplanes that land at SXM is made of small, island-hopping propeller jets, which are thrilling enough to watch, but when a large jet like a Boeing 747 or an Airbus A330 approaches, there is a palpable frenzy all around before the jet is even visible. The sound of the engine reaches the beach and the surrounding restaurants and pubs and even the most blasé of vacationer can't help but take a peak at the gravity-defying landing. In fact, Maho Beach has become such a popular destination for plane spotting that restaurants and bars will display airline timetables.
Whether you are a professional, camera-toting plane spotter or just an amateur seeking a very unusual thrill, staying at the Sonesta Maho Beach Resort and its 5-star, couples-only, sister property, the Sonesta Ocean Point Resort is a great option. Both properties are located on a peninsula close to the airport offering a great vantage point of the landings. The Sonesta properties beach is the natural extension of Maho Beach so you can be lying down on your beach chair, drink in hand watching the planes land. You can also see the planes land from the pool, the many restaurants and, of course, your balcony. The rooms are sound proof and the plane activities cease between 10pm and 7am so you can still catch up on your beauty sleep in between flights.
Important note: Although plane spotting in St. Maarten is great fun, please avoid standing behind the jets as they take off. The blast from the engines will literally blow you away and send you on an involuntary run towards the water.
Fly direct from Montreal to St. Maarten with Air Transat.
Cover credit photo: Mayssam Samaha
The comments and contributions expressed are assumed only by the author. The recommendations, intentions or opinions expressed are not necessarily those of Transat AT Inc. or its affiliates. See terms of use of the Air Transat website.