Porto has always been a hub for commerce and industry, but its main attractions are also some of the best in Europe. Its historic centre, with its dark row houses and cobblestone streets, has been a UNESCO World Heritage site since 1996, and is definitely worth a visit. And of course port wine, Porto's claim to fame, cannot be missed. But there's more to Portugal's second city.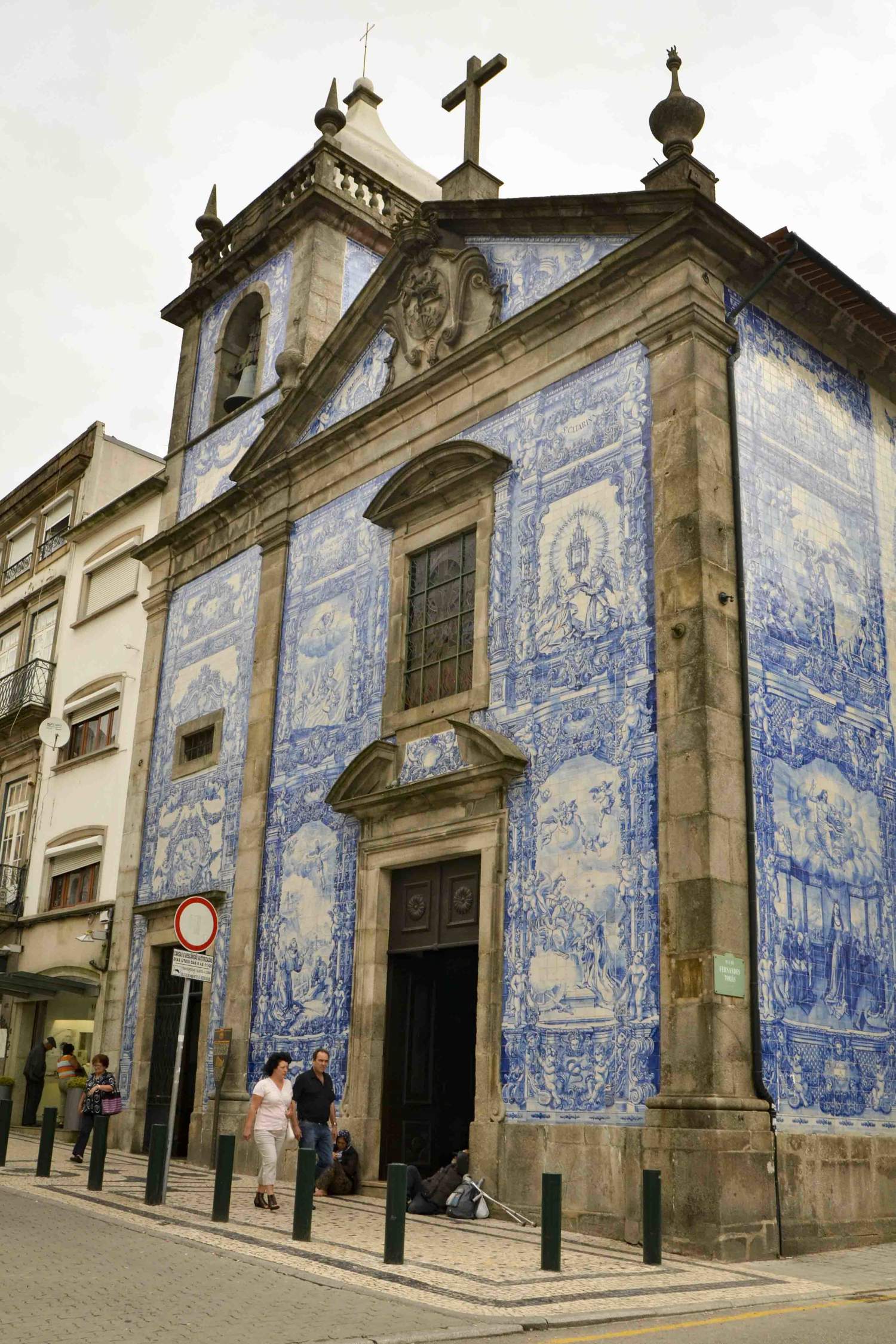 Art has many forms. Paintings, architecture, design, it's all in Porto. Small design shops, fashion, men's fashion in particular and terrific shopping experiences await in Porto's dim, ancient alleys.
Architecture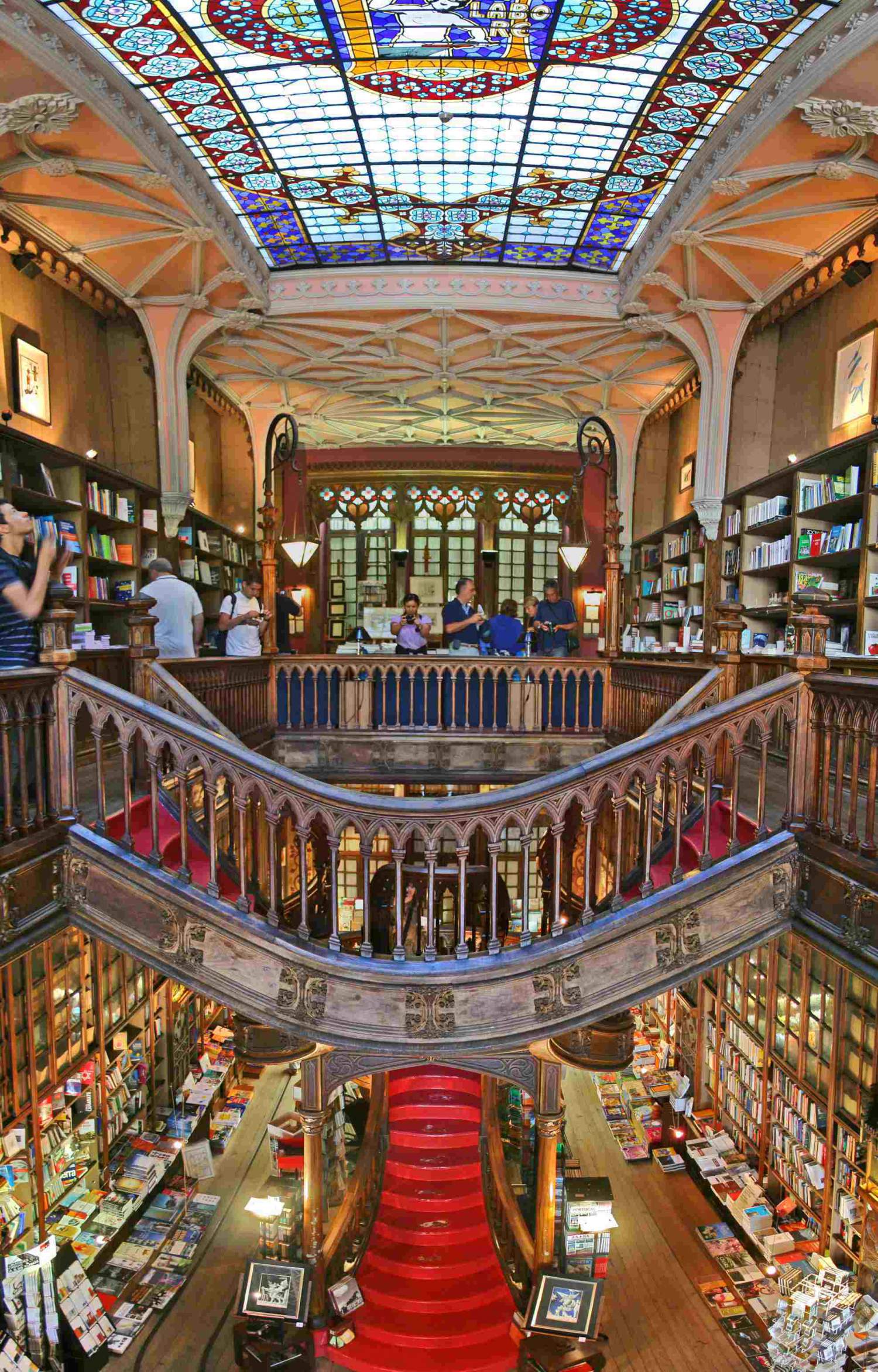 Livraria Lello & Irmao
This shop is probably in every single guidebook ever printed about Porto, but it's there for a reason. This bookstore is one of the most famous on Earth, due to its age and design. It's definitely a Portugal must-see! The art nouveau building built in 1906 is as much of a Porto attraction as the books sold in-store.
R.das Carmelitas 144

Caisda Ribeira (riverfront)
This is the nightlife centre of Porto, on both sides of the river. It's also a beautiful place right under the Dom Luis bridge, a metal arch bridge that was state-of-the-art at the time of its construction in 1886. It's a real engineering feat. Although the riverfront is a nice stroll during the day, it's a complete boozefest in the evening!
Majestic Café
Livraria Lello & Irmao isn't the only art nouveau landmark in this gorgeous city. Majestic Café is another can't-miss art nouveau building on any serious tourist's radar. Get yourself a good strong coffee, snap a few shots of the beautiful carved wood and chandeliers, and get right back on the traveller's trail!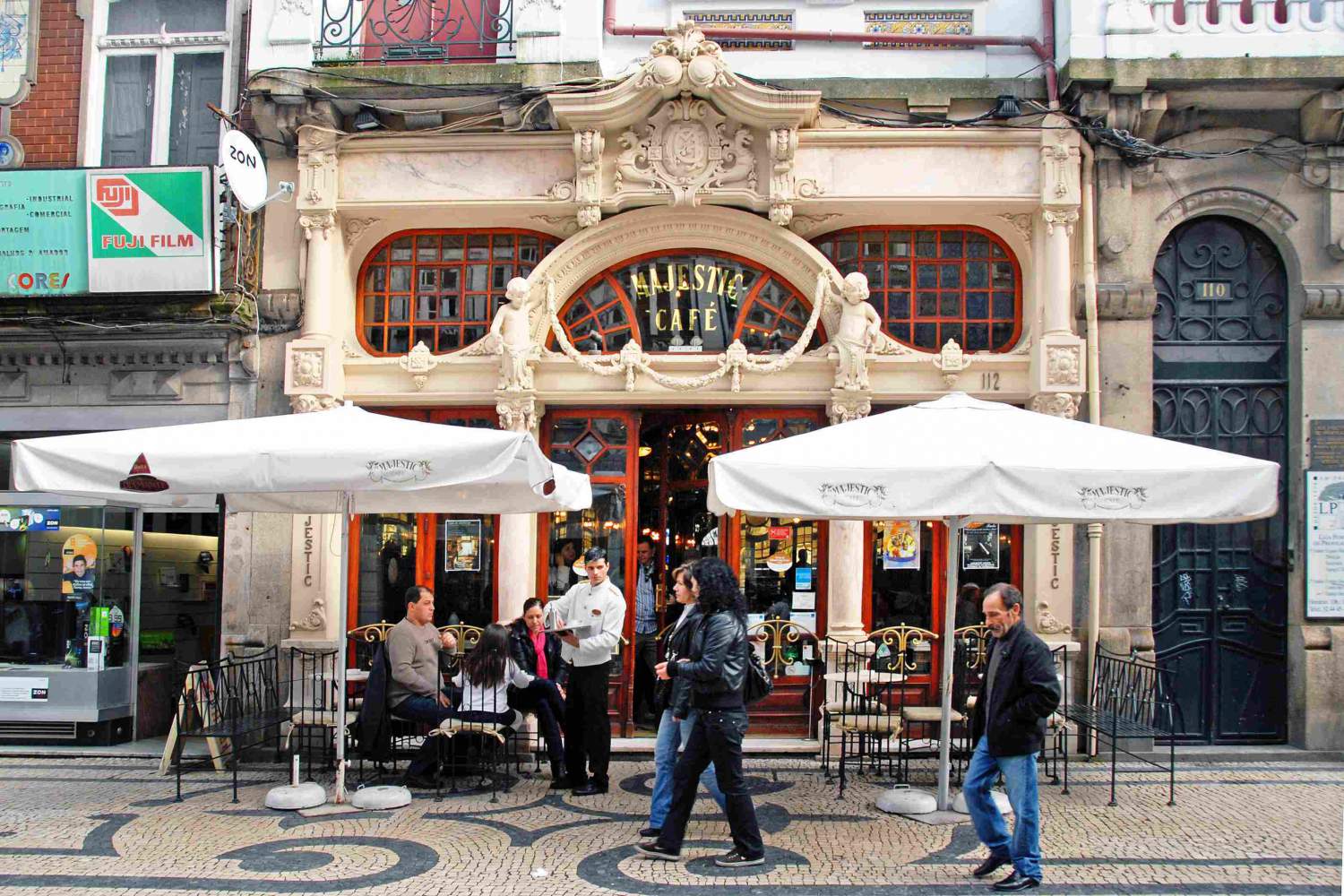 Capela das Almas
There are plenty more Porto attractions and architectural landmarks to see. Azulejo, the beautiful white and blue ceramics used to cover anything from churches to bars and hotels, is everywhere, and really catches the eye. The baroque/rococo Capela das Almas is a good example.
Rua de Santa Catarina 428
Sao Francisco Igreja
Let's not forget the spectacular Sao Francisco church. The interior is covered in tons of gold, yes, gold! It's also a UNESCO World Heritage site, and another Portugal must-see.
Rua do Infante D. Henrique
Fashion, Fashion, Fashion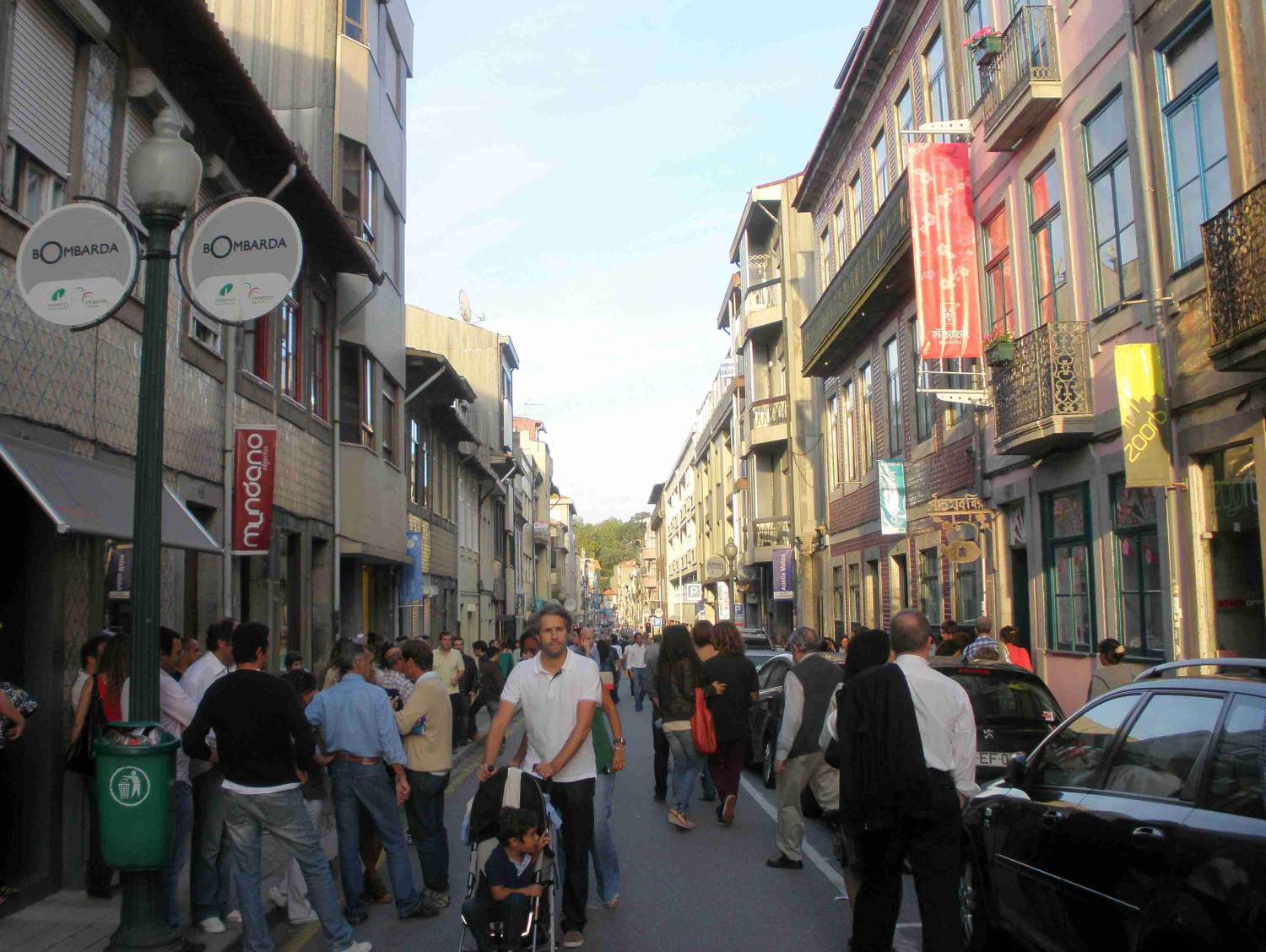 Rua de Miguel Bombarda
Bombarda Street is art street. On and around that road you'll find exhibition spaces for contemporary artists, cafés, trendy clothes shops, design houses and a strong hipster vibe. If fashion is what you're going for, Scar.ID, André Gandra and Amilod Zareg all have their shops in the neighborhood.
Scar.ID: Rua do Rosário 253
André Gandra: Travessa Faria Guimarães 33
Amilod Zareg: Rua de Miguel Bombarda 285
The whole block is buzzing with activity, and the bars and pubs on the adjacent streets are a delight, too!
The Trendiest Men's Fashion
Of course, in Porto, there's more than Rua de Miguel Bombarda. Small fashion designers are making a name for themselves elsewhere.
La Paz is a clothing brand that's based on Rua da Reboleira and sells a lot of clothes online as well. Their look is chic, casual and great for the weekend, and all their pieces pair together very well.
La Paz: Rua da Reboleira 23
Ayres Bespoke Tailor, on the Praça Dna Filipa de Lencastre, by Ayres Gonçalo, is a custom tailor that has offices on Savile Row in London and in Lisbon as well. They'll prepare their scissors and measuring tape if you prepare your wallet.
Ayres Bespoke Tailor: Praça Dna Filipa de Lencastre, Nº 22 – Atelier 99
Wrong Weather has a beautiful shop on Avenida da Boavista. It's a brand-name store and not a fashion design studio; however, its premises are so inviting that it'd be a shame not to add it to this list.
Wrong Weather: Av. da Boavista 754
Ideal & Co is an artisanal shop, making beautiful bags and accessories in both leather and fabric. Their leathers are tanned with 100% vegetable dyes, making their products ecologically responsible.
Ideal & Co: Largo de São Domingos, n13
Finally, another important shop – because the interior design is so cool! – is Eureka Shoes. It's a chain, but who cares – shoes in Portugal are so important, the country is second only to Italy in their offering of expensive designer shoes! But you won't notice the price at Eureka, where almost everything is cute, yet affordable.
Eureka: Rua Passos Manuel 67
Port Wine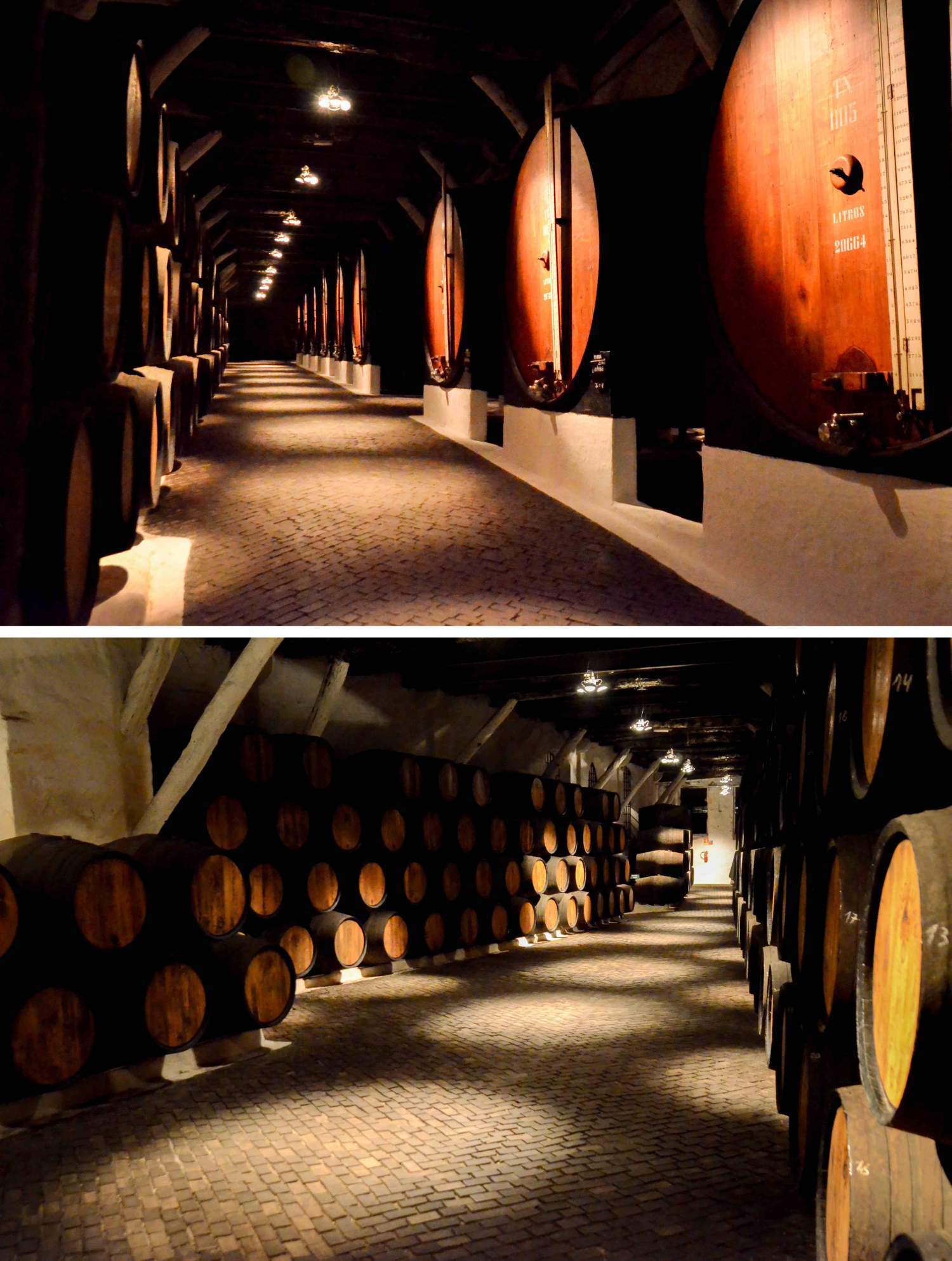 Both fashion and architecture have the potential to be inebriating, in the figurative sense of the word. However, when you're done admiring Porto's design scene, port wine, the city's most valuable export, can help you tackle the literal sense.
The port tours and tastings at the many port wine factories in Vila Nova de Gaia (the South shore of Porto) are great. You'll learn the difference between a tawny and a ruby, and guides will help you taste the differences in quality ports. Sandeman is only one of the many famous factories that offer full-scale tours and tastings.
Sandeman: Largo Miguel Bombarda, 3, Vila Nova de Gaia
Spending time in Porto is a great way to explore the heart and soul of Portugal. European cities tend to stay close to their historic design traditions, and Porto is no different!
Find flight information and more great tips for travelling to Porto here.

The comments and contributions expressed are assumed only by the author. The recommendations, intentions or opinions expressed are not necessarily those of Transat AT Inc. or its affiliates. See terms of use of the Air Transat website.
[cf]skyword_tracking_tag[/cf]