Article by Waheeda Harris, originally published in the Atmosphere onboard magazine
Arriving at the Vieux Port, there's an enticing scent, a blend of the freshness of the sea and the sweetness of lavender. Where once this atmospheric harbour was a pickpocket's paradise, the Port of Marseille has become a trendy spot to sip a coffee or a glass of wine and gaze out at the hundreds of pleasure boats moored at the marina. Thanks to its recent metamorphosis into a multicultural hub of creativity, Marseille has come into its own, no longer in the shadow of Paris but a must-see destination in its own right.
Marseille was chosen as the European Capital of Culture for 2013, a designation that brought a flurry of infrastructure with a focus on art and cultural projects in Marseille and Provence, and some intriguingly made-over neighbourhoods. Visitors now flock to the city that inspired artists such as Picasso, Bonnard, Van Gogh and Braque.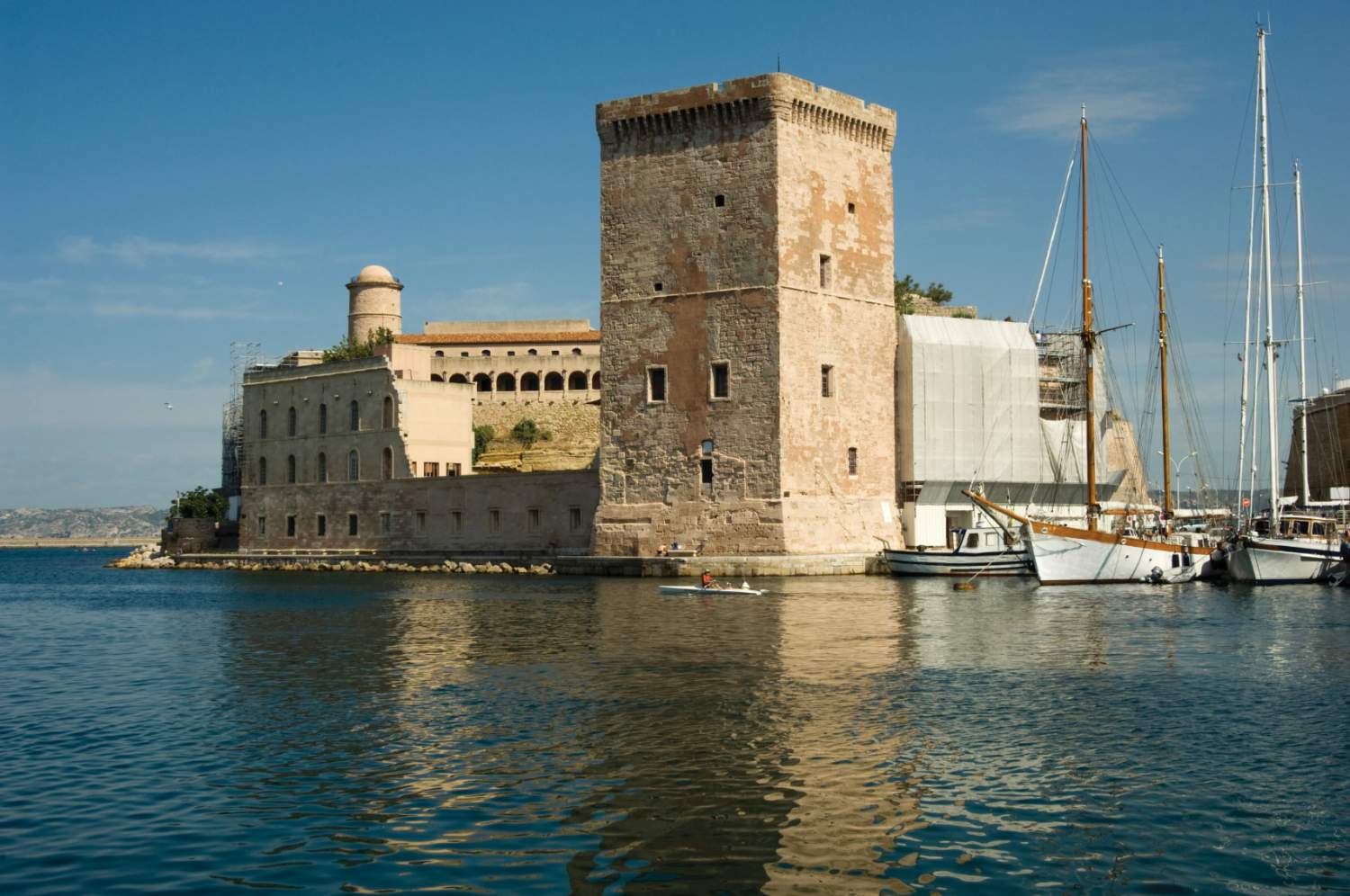 Exploring Marseille Attractions
Daily markets abound throughout the city, selling everything from fresh fish and produce to artisanal products made with locally-sourced herbs, lavender and sea salt, plus original art and the famous savon de Marseille.
Sculptures line the Vieux Port's promenade, from which you can get your bearings before heading to the historic Notre-Dame de la Garde Basilica, the reopened Palais Longchamp's Musée des Beaux Arts, set amid fabulous gardens, or the spectacular MuCEM: Musée des civilisations de l'Europe et de la Méditerranée.
The Le Panier Neighbourhood
Beyond the guidebooks' top 10 Marseille attractions, there are several unique districts for visitors. Le Panier, a maze of narrow streets and alleys that once was an unsafe neighbourhood housing workers from the nearby dock areas, is now home to artists and young professionals who have set up shop in its beautiful 17th and 18th century buildings. You can spend many happy hours checking out the area's contemporary photography galleries, colourful street art or the workshops of local fashion designers. The only conflicts now seen are locals debating politics on the numerous terraces, or which freshly made gelato to choose at Le Glacier du Roi.
Place Jean Jaurès
A stroll through La Plaine, aka Place Jean Jaurès, used to be low on any tourist's bucket list of things to do in Marseille, but it's now a welcoming mix of residential and commercial streets. The city's graffiti artists use the walls, alleys and doorways along bohemian Cours Julien as their canvas, while the square itself hosts a hugely popular, weekly farmer's market. Vintage clothing boutiques, music shops and laid-back street musicians echo the relaxed atmosphere of the La Plaine market, a beautiful, madcap ode to flowers, food and friperie where warm pastries and baguettes, fresh produce and the scent of coffee infuse the air. For people-watching, nothing beats the high-energy Arab Market down the hill in Noailles.
Marseille's Beaches
There are also a number of gorgeous Marseille beaches you can get to on foot or by public transportation. There are 42 km of Mediterranean access within the city limits, and ferries to take you to particularly choice beaches. Spend an afternoon at the Prado Seaside Park, with its 10 km of sand and extensive green space, a perfect spot to walk off the morning's pain au chocolat, or swim in the clear salty waters of the sea before refreshing yourself with a cool glass of rosé from one of the seaside vendors.
Marseille may once have been viewed as a mere gateway to the sweeter charms of the rest of Provence, but it has definitely become the newest jewel of the Mediterranean.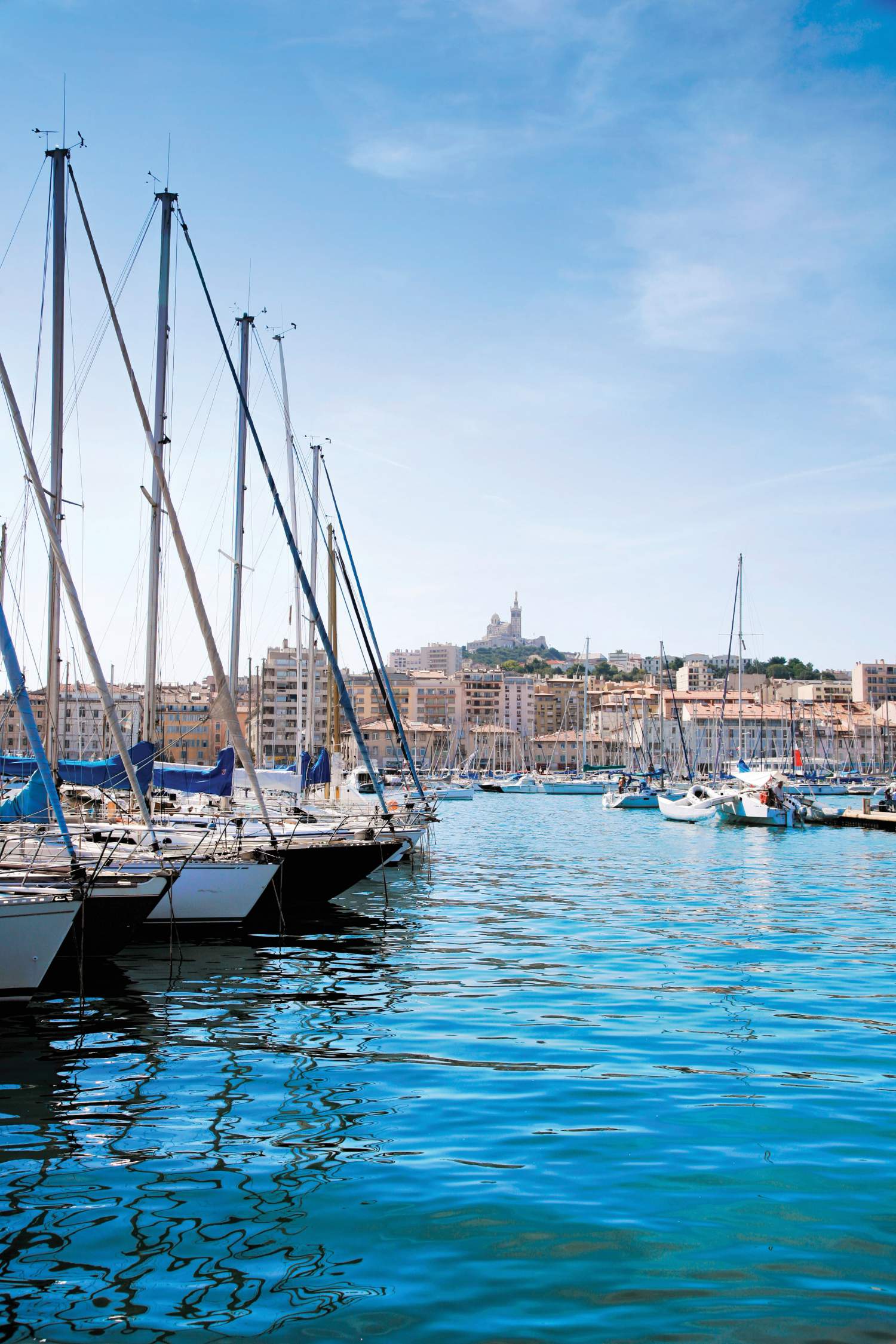 Cover Image Credit: Vasnic64 / Visualhunt.com / CC BY
Want to see for yourself? Find flight information and more about Marseille here.
The comments and contributions expressed are assumed only by the author. The recommendations, intentions or opinions expressed are not necessarily those of Transat AT Inc. or its affiliates. See terms of use of the Air Transat website.