For us, travelling is synonymous with wonder – it's the gateway to the world. At Transat, our employees are travel enthusiasts who live this love for travel each day. Always on the lookout for authentic experiences, we accompanied Christopher, our Public Affairs Coordinator at Transat, to Puerto Plata, in the Dominican Republic, to discover his second home, as he lived there for two years. Returning for the first time in four years, he revisits his favourite places and happily shares them with us.
Located a 50-minute drive from Puerto Plata, Cabarete is one of Christopher's favourite places. This seaside town on the Dominican Republic's northern coast lends itself well to board sports thanks to its large waves and breezy winds. Its relaxing atmosphere is also perfect for sipping cocktails by the sea with your feet buried in the sand.
Ride the wind in Cabarete
The Dominican Republic is an ideal destination for water sports like surfing, windsurfing and kitesurfing. If you are a board sports enthusiast, head to Cabarete, the undisputed capital of water sports. You'll find ideal conditions at Cabarete Bay, with its powerful winds that blow almost all year round.
This is one of Christopher's favourite places thanks to its beautiful coastline and its casual and unpretentious atmosphere. He loves how easy it is to rent equipment, take paddleboard lessons, for example, all while having fun in the Atlantic Ocean for a few hours.
Even if you're not an avid surfer, spend the day basking on golden sandy beaches while watching surfers and kitesurfers enjoy the waves.
Tips:
You will find specialized operators who rent equipment (per hour, per day or per week) at the beach. Classes for beginners are also offered.

Kitesurf and surf lovers, winds tend to be stronger from December to March.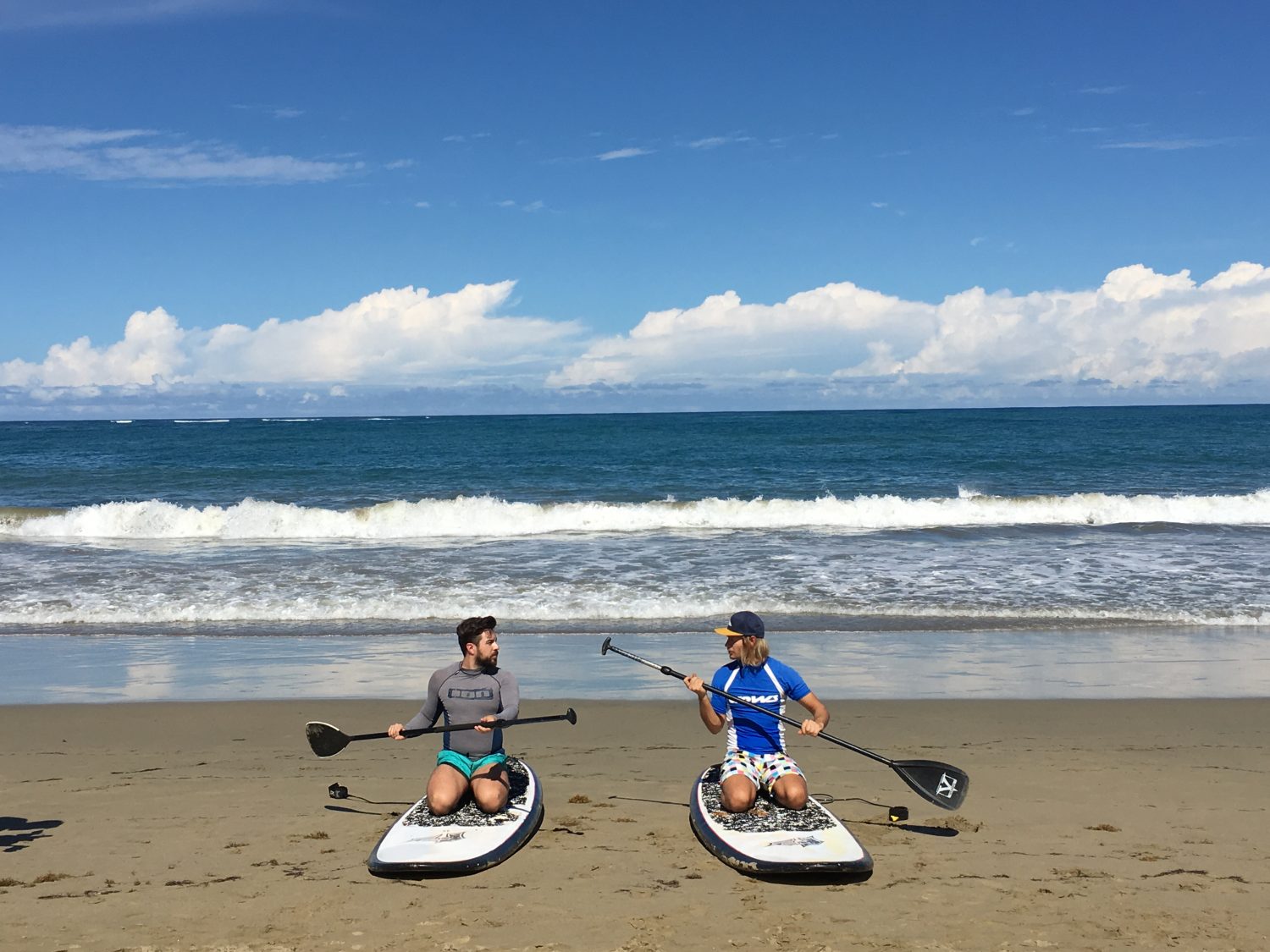 Raid a Dominican public market in Puerto Plata
Public markets are part of the daily lives of Dominicans, who stock up on fresh and local produce. According to Christopher, visiting a market is the best way to delve into local Dominican culture and interact with its warm people. With its many stalls overflowing with tropical fruits and vegetables, it's a feast made up of an array of colours and fragrances!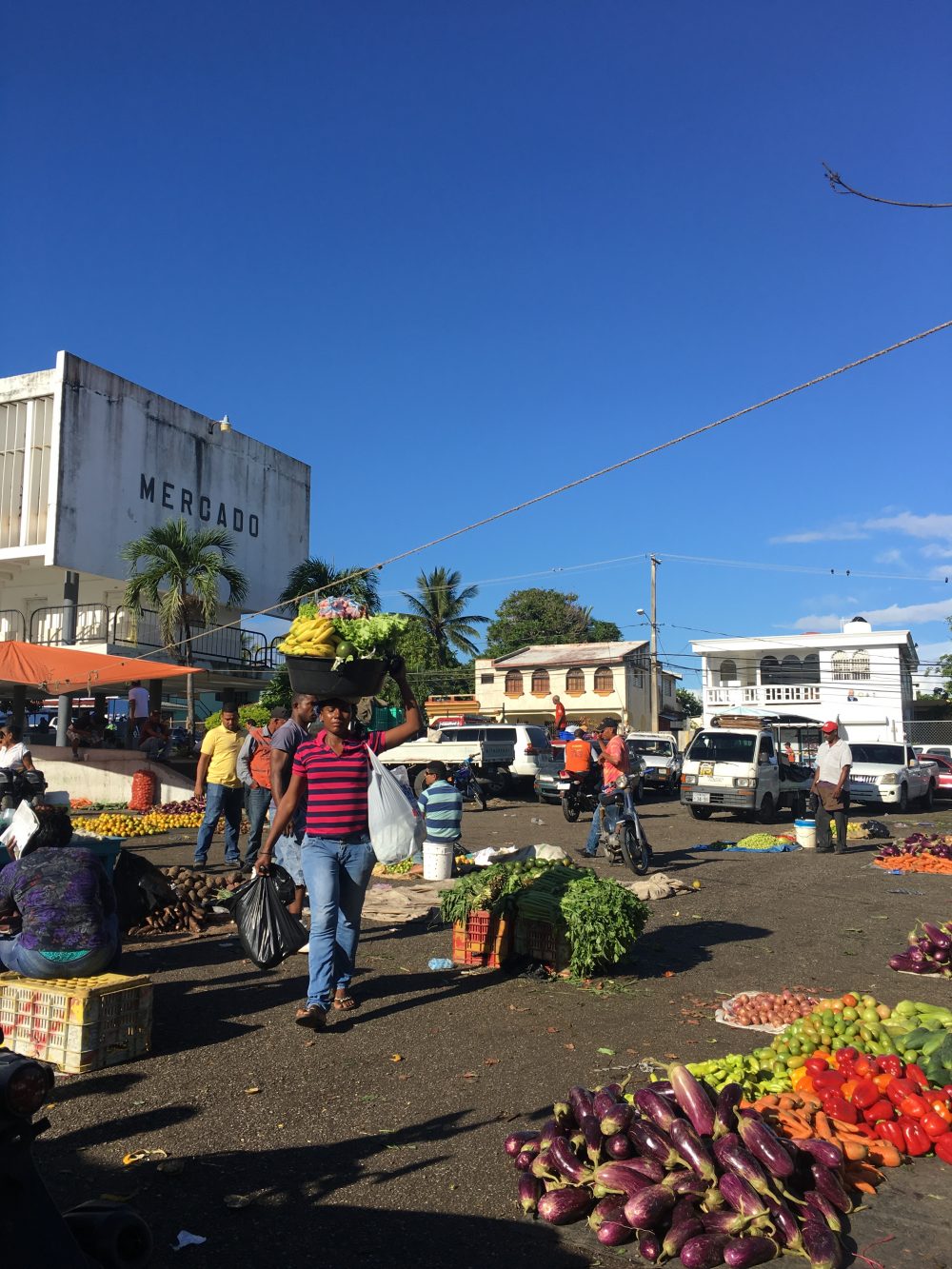 Tips:
Go in the morning to get your hands on the freshest fruits and vegetables. This is also when the market is at its liveliest.

Bring cash with you and don't hesitate to negotiate prices with merchants (if you speak a few words of Spanish, it's even better!).

Enjoy juicy mangoes, fresh pineapples and coconuts. You'll spot vendors cutting fruit on the spot using a machete.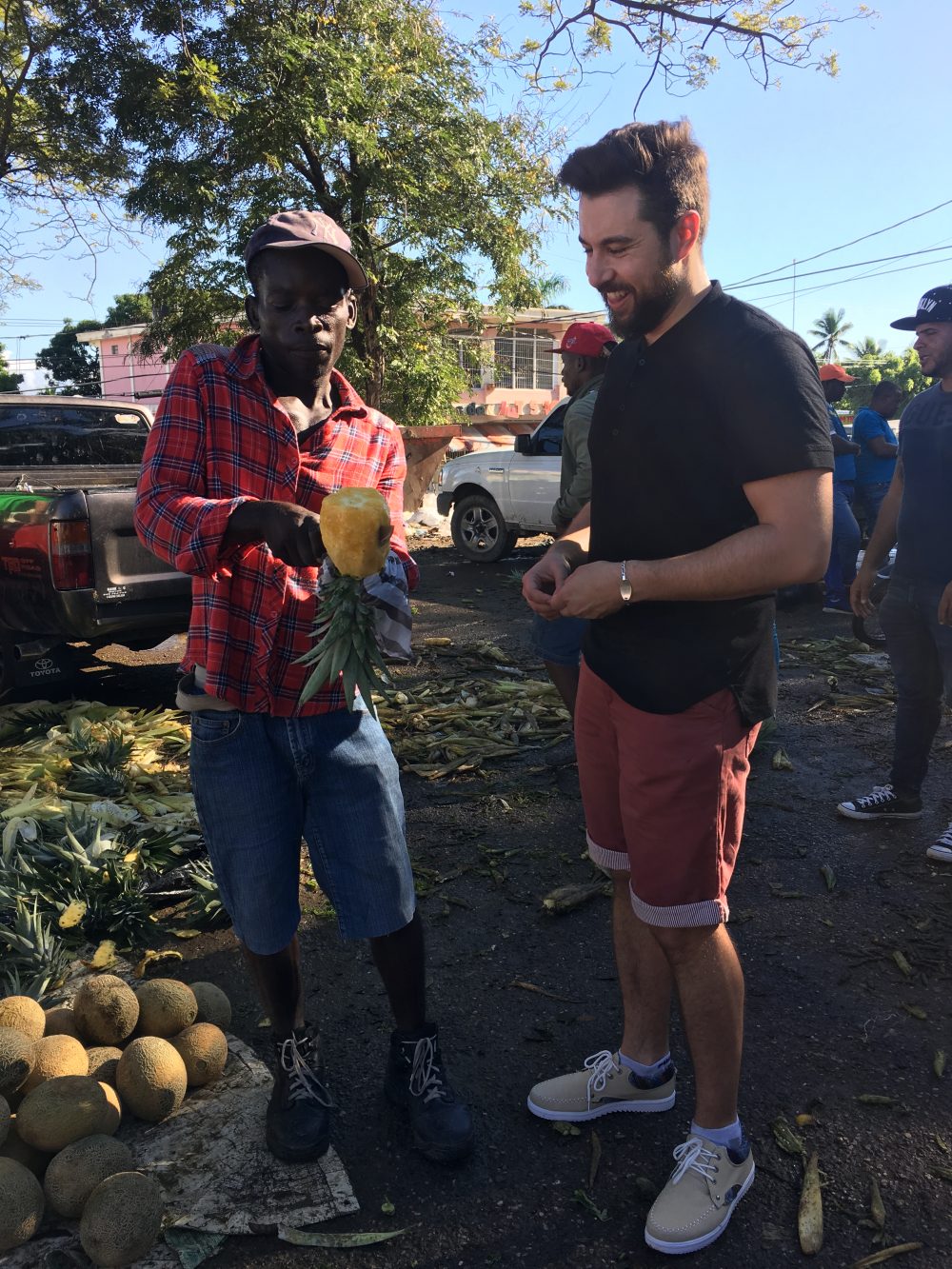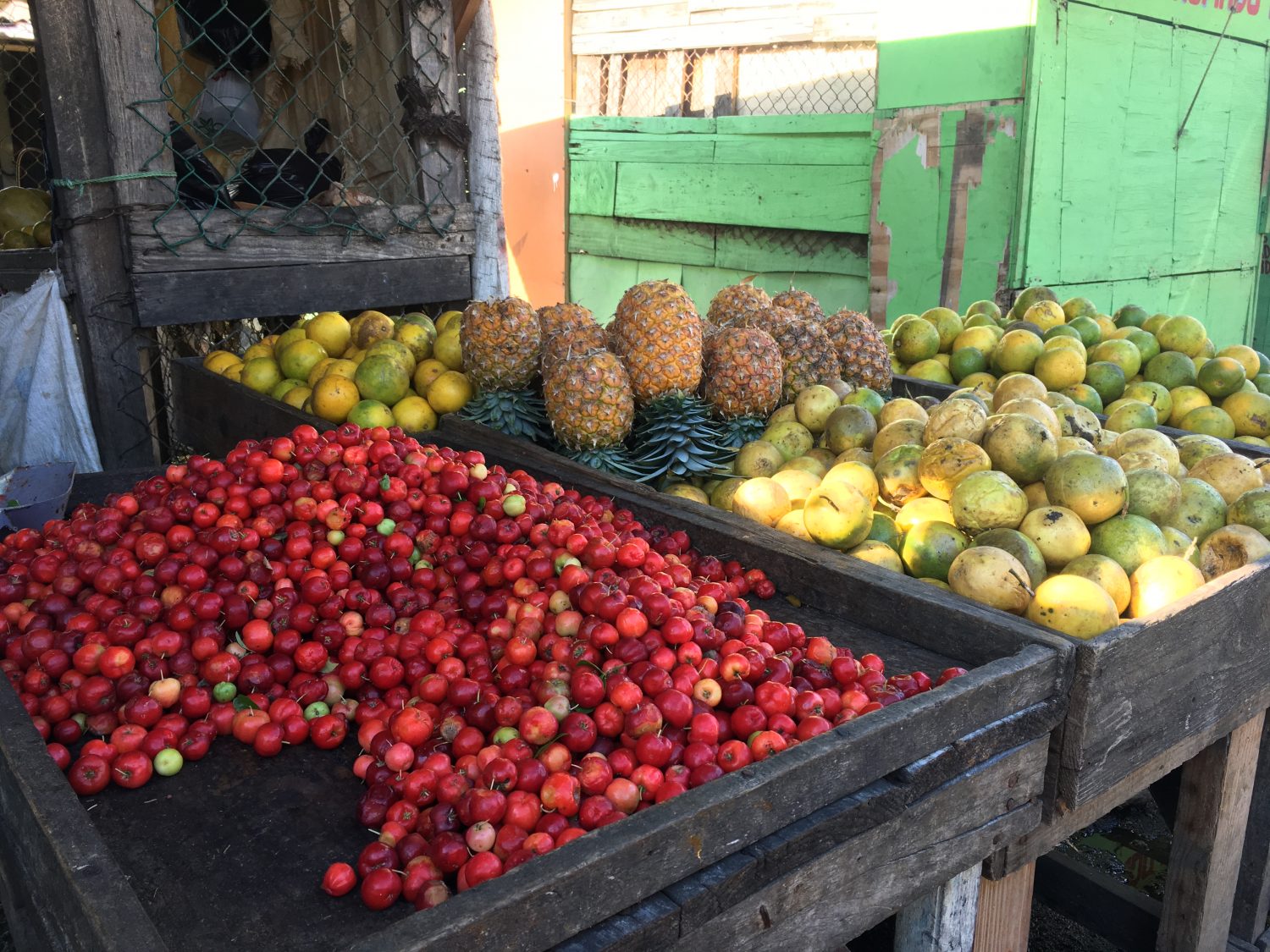 Caribbean happy hour on Cabarete beach
End the day in style by drinking by the seafront. For the ultimate Caribbean experience, Christopher suggests strolling along the beach and touring its various bars. Choose your favourite in terms of atmosphere and music and sip on cocktails with your feet in the sand!
In the evening, Cabarete transforms as the lanterns hanging on the palm trees light up, making way to a young and lively nightlife atmosphere. You'll find a wide variety of bars and restaurants serving Dominican dishes that cater to all tastes.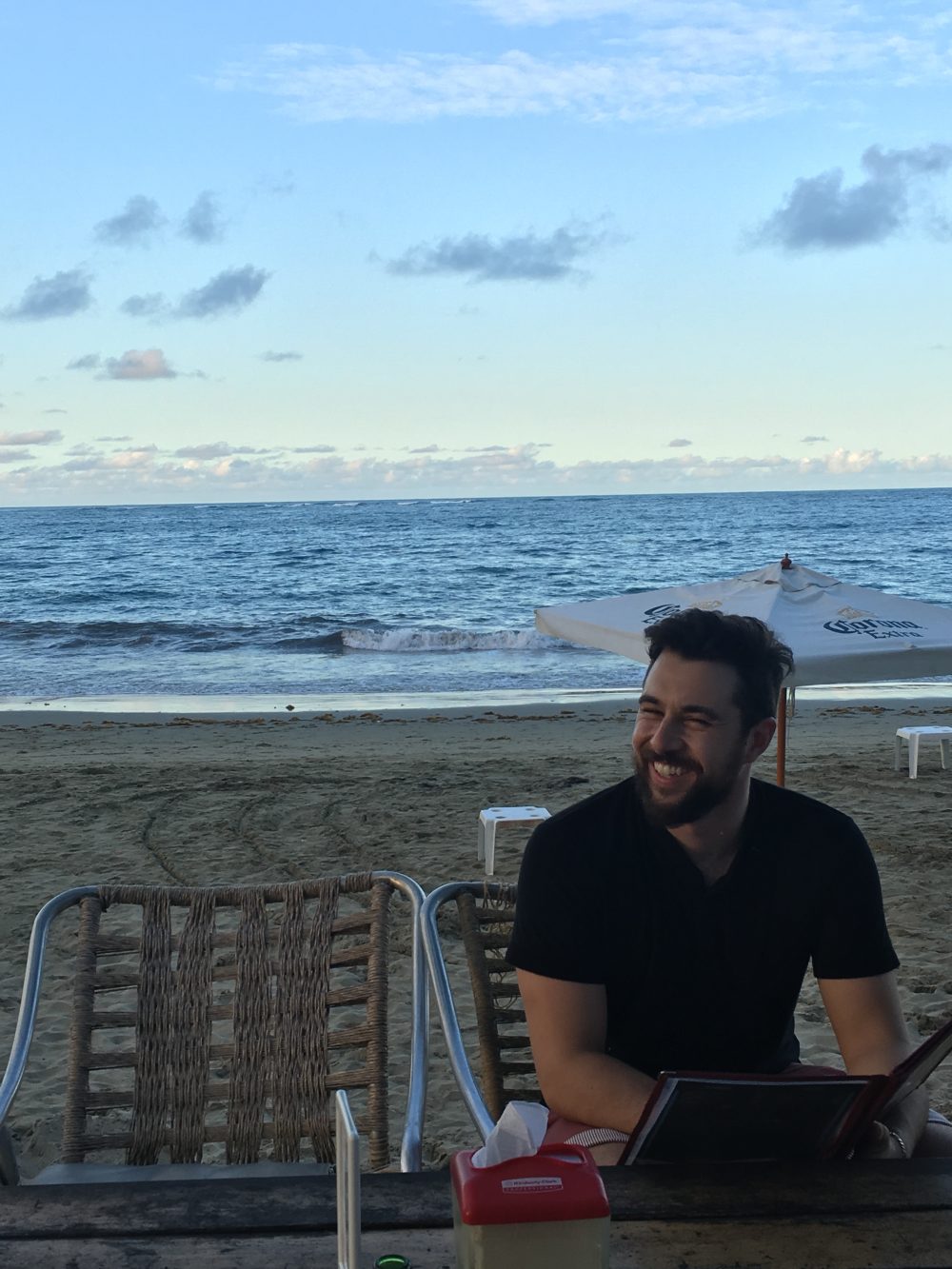 Christopher's go-to spot:
Head to restaurant-bar Ojo Lax Cabarete for its warm, relaxing atmosphere and its delicious cocktail made with chinola (passion fruit). The bar comes alive at around 10:30 pm and grooves to the sounds of the in-house DJ.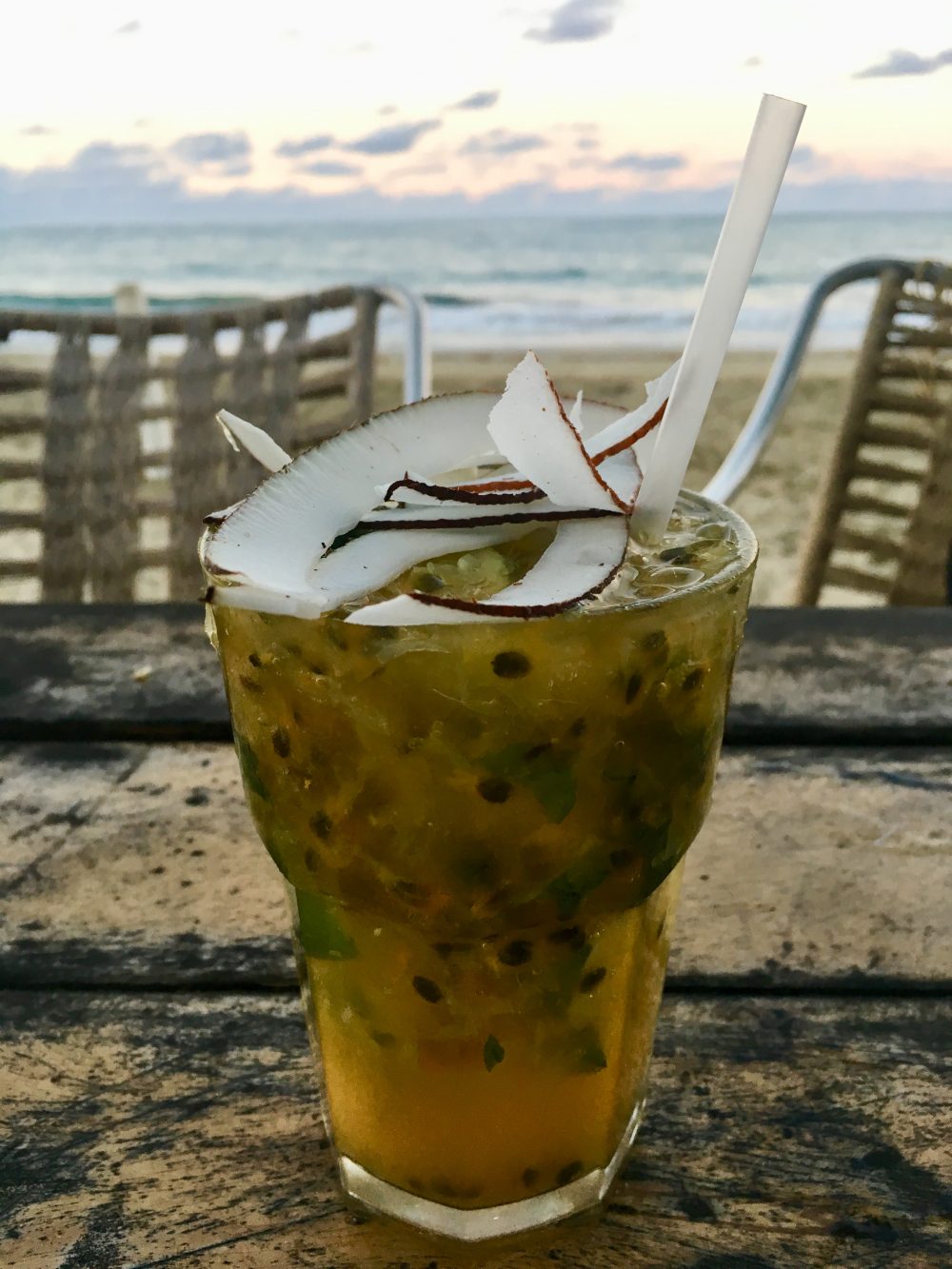 If you're staying in an all-inclusive near Puerto Plata, go out and spend a day in Cabarete to discover authentic Dominican culture – you will not regret it!
Follow Christopher, Transat's Public Affairs Coordinator, on his adventures in the Dominican Republic! He shares his favourite gems in Puerto Plata here and in Santiago here. Book your flight right away with Air Transat.
The comments and contributions expressed are assumed only by the author. The recommendations, intentions or opinions expressed are not necessarily those of Transat AT Inc. or its affiliates. See terms of use of the Air Transat website.