On a hazy early morning, before the sun really heats up the Bahía de Banderas, I rouse myself for a jog along the resort-lined stretch of beach in Puerto Vallarta on Mexico's Pacific coast. I'm not alone. I pass couples strolling hand-in-hand, a keen swimmer out for a dip, some surf casters and then a group of people moving back and forth between the lapping waves and a patch of sand. I stop to see what's going on and a woman shows me a tiny turtle cupped in her hands.
She's rushing from a disturbed nest of turtle eggs to gingerly deposit the baby into the ocean. Something uncovered the buried eggs, now broken and hatched early, and the wriggling little creatures can't make it to the water's edge on their own. I join in and plop more babies into the warm Pacific, watching as they flounder before using their flippers for the first time.
My heart swells and eyes well up. I hope at least a few of these turtles survive their premature journey out to sea (for every thousand hatchlings just one makes it to reproductive adulthood). On Mexico's west coast, Leatherback, Hawksbill, Olive Ridley and Green turtles must commingle and share space with beachgoers. Fortunately, a sea turtle conservation program encourages locals and tourists to help protect and release hatchlings, much like I did unexpectedly on the beach.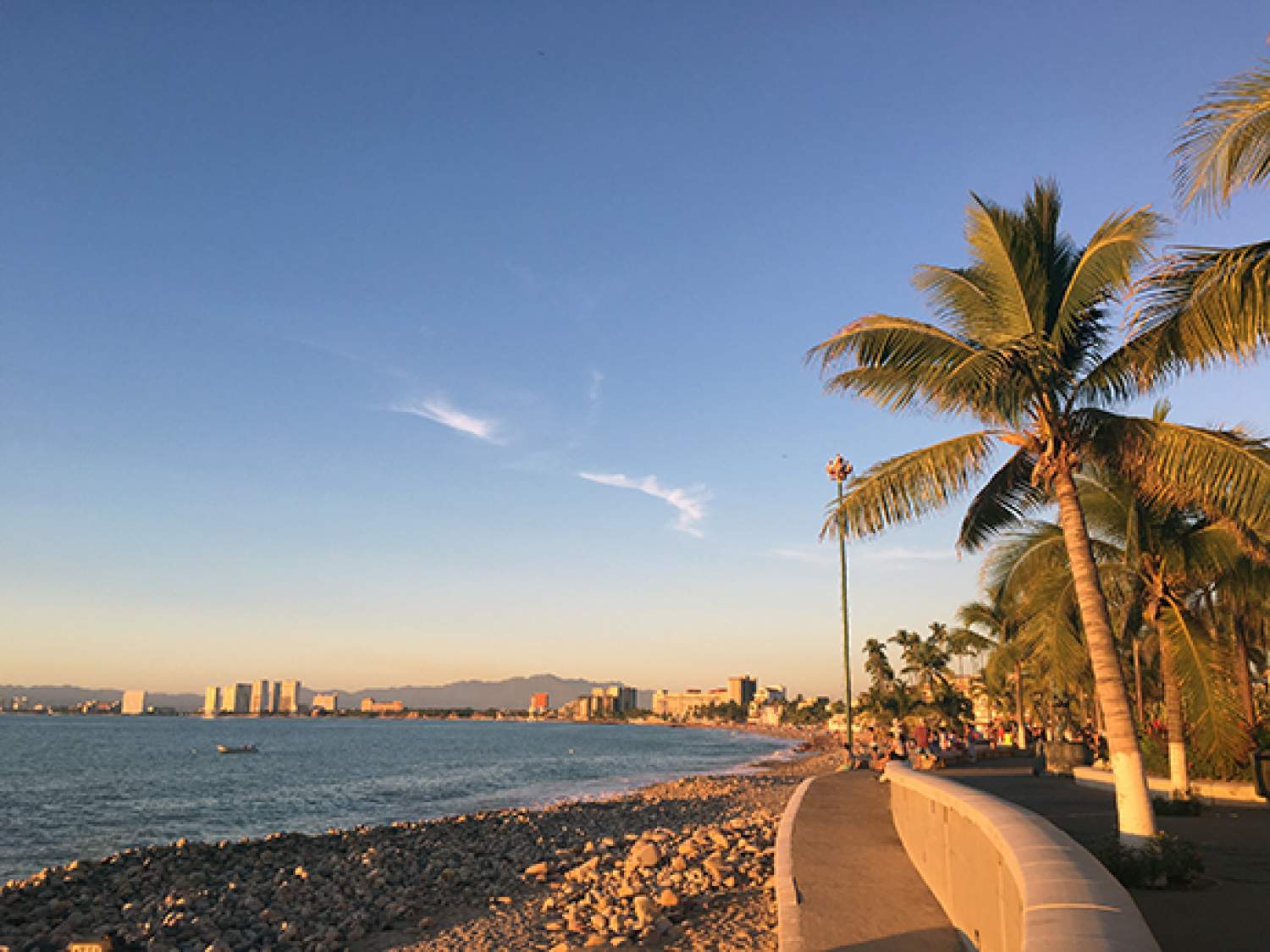 The Bahía de Banderas upon which Puerto Vallarta sits (also known simply as Vallarta or PV) plays host to millions of visitors because of its sandy beaches, spectacular sunsets, cute boutiques (with Day of the Dead figures and Frida Kahlo t-shirts), lively restaurants (like the hip La Leche or legendary La Palapa) and walkable old town. The kilometre-long malecón or seaside promenade, dotted with sculptures and native Huichol motifs, meanders from the historic Hotel Rosita through El Centro and crosses the Cuale River to Old Vallarta.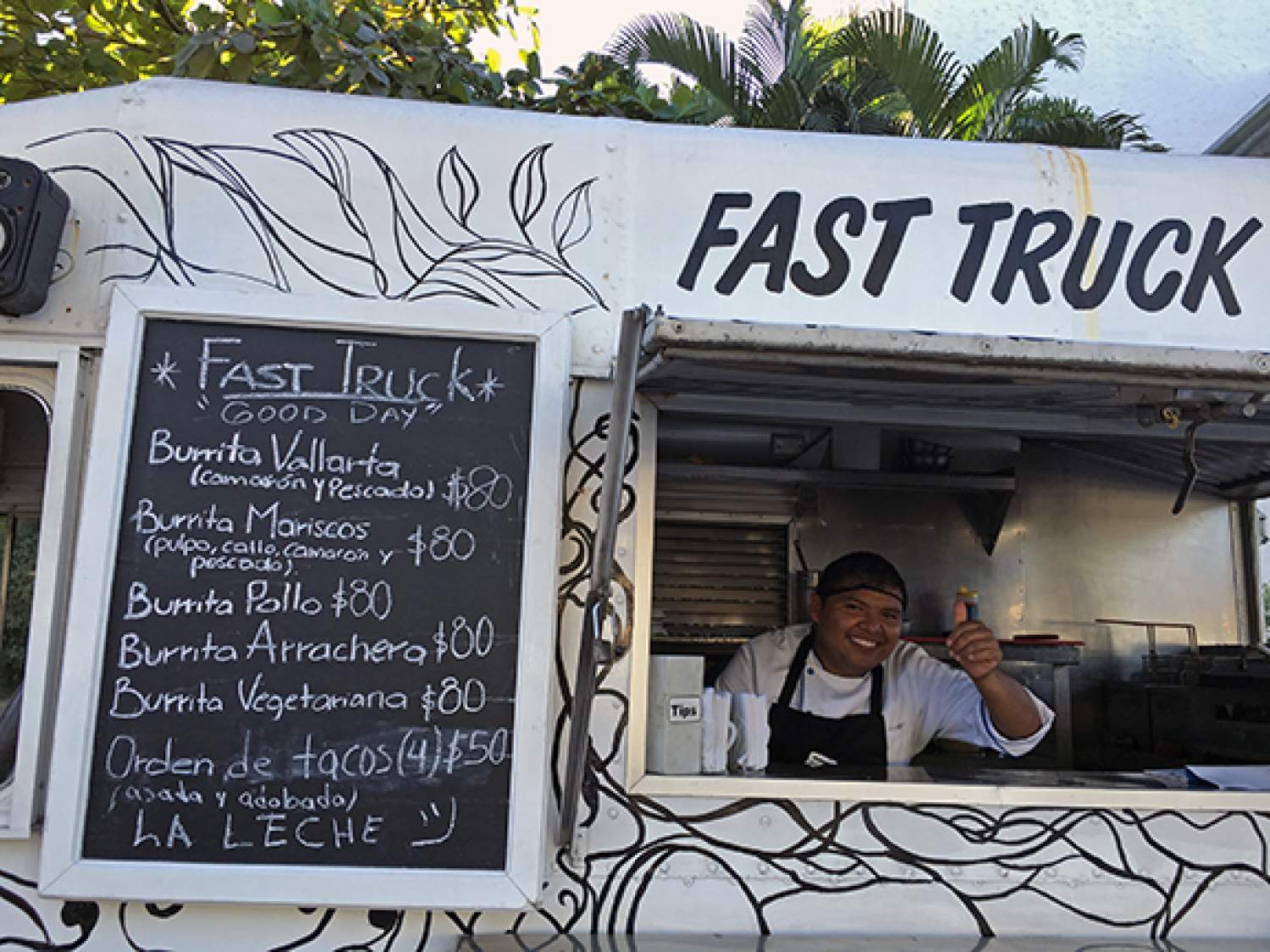 There's an authentic, laidback vibe here; PV is a true town where Mexicans live in whitewashed houses with terracotta roofs. Chihuahuas bark from balconies. Tacos al pastor (pork tacos) and camarones (skewered shrimp) are hawked along the malecón and locals swim at Playa de los Muertos (Beach of the Dead) alongside tourists. Families gather in the Plaza Principal and during festive seasons, piñatas and papel picado (colourful lattice-like paper banners) hang in front of Our Lady of Guadalupe Cathedral.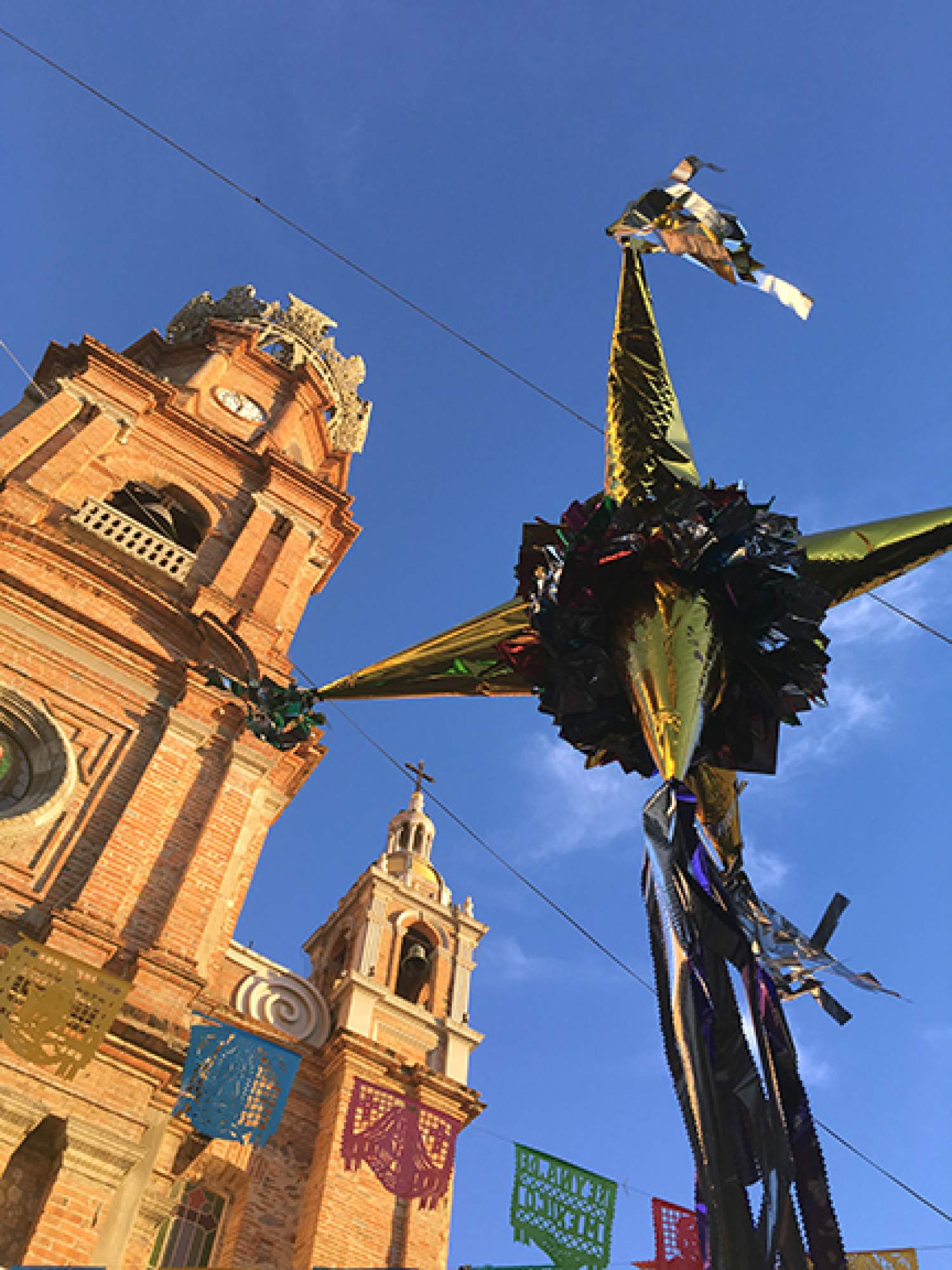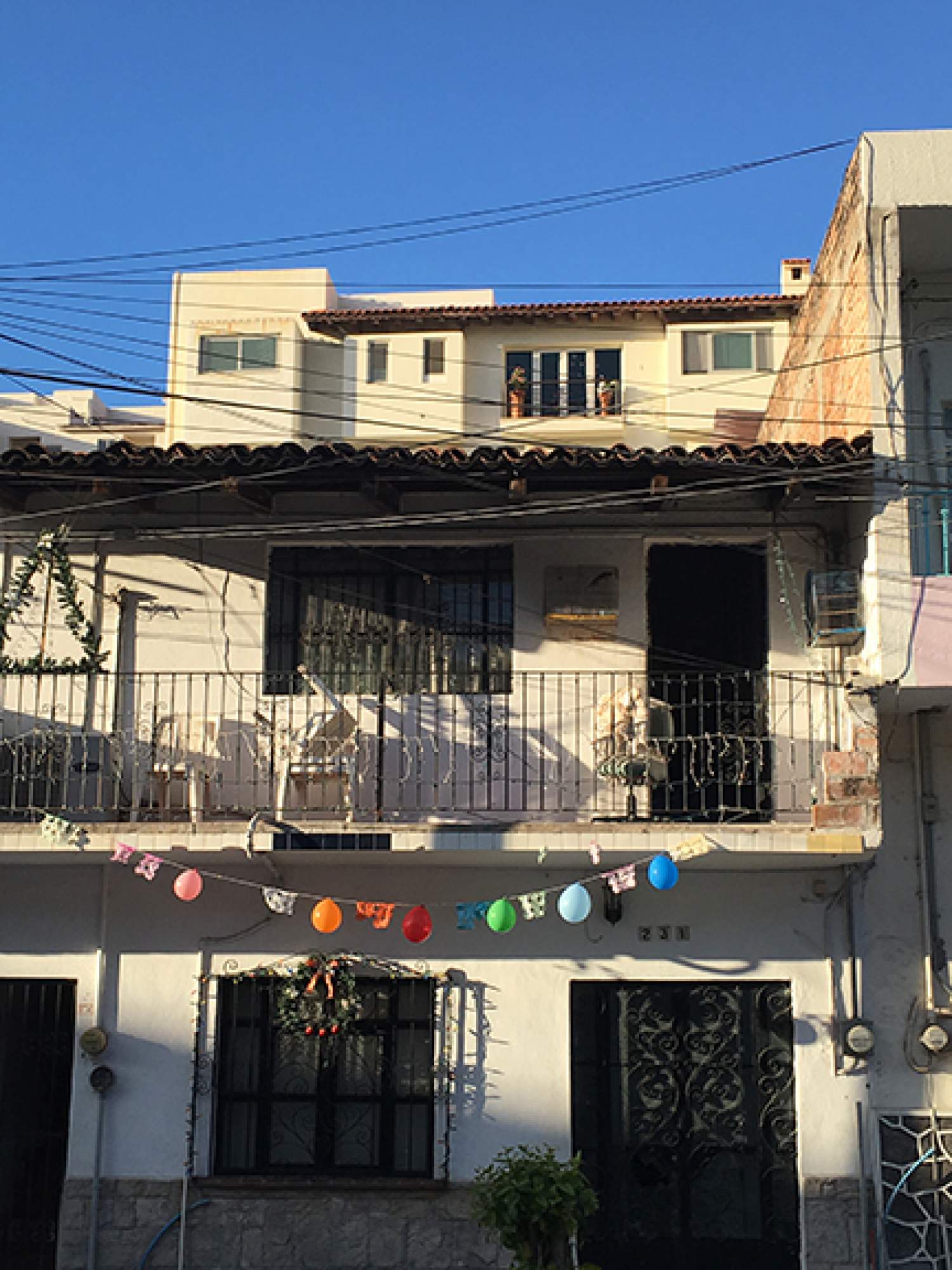 Just beyond urban-yet-beachy PV are the palm-fringed hills of the Sierra Madre, the lush nature preserve of Las Caletas, the marine mecca of Los Arcos and Isla Marietas, and the funky surf town of Sayulita on the Riviera Nayarit. Jungle, beach, surf scene, traditional colonial old-town architecture and all-inclusive resort haven are all within easy reach. A perfect mix that lures North and South Americans alike, especially between December and April when it's hot and humpbacks migrate through the bay.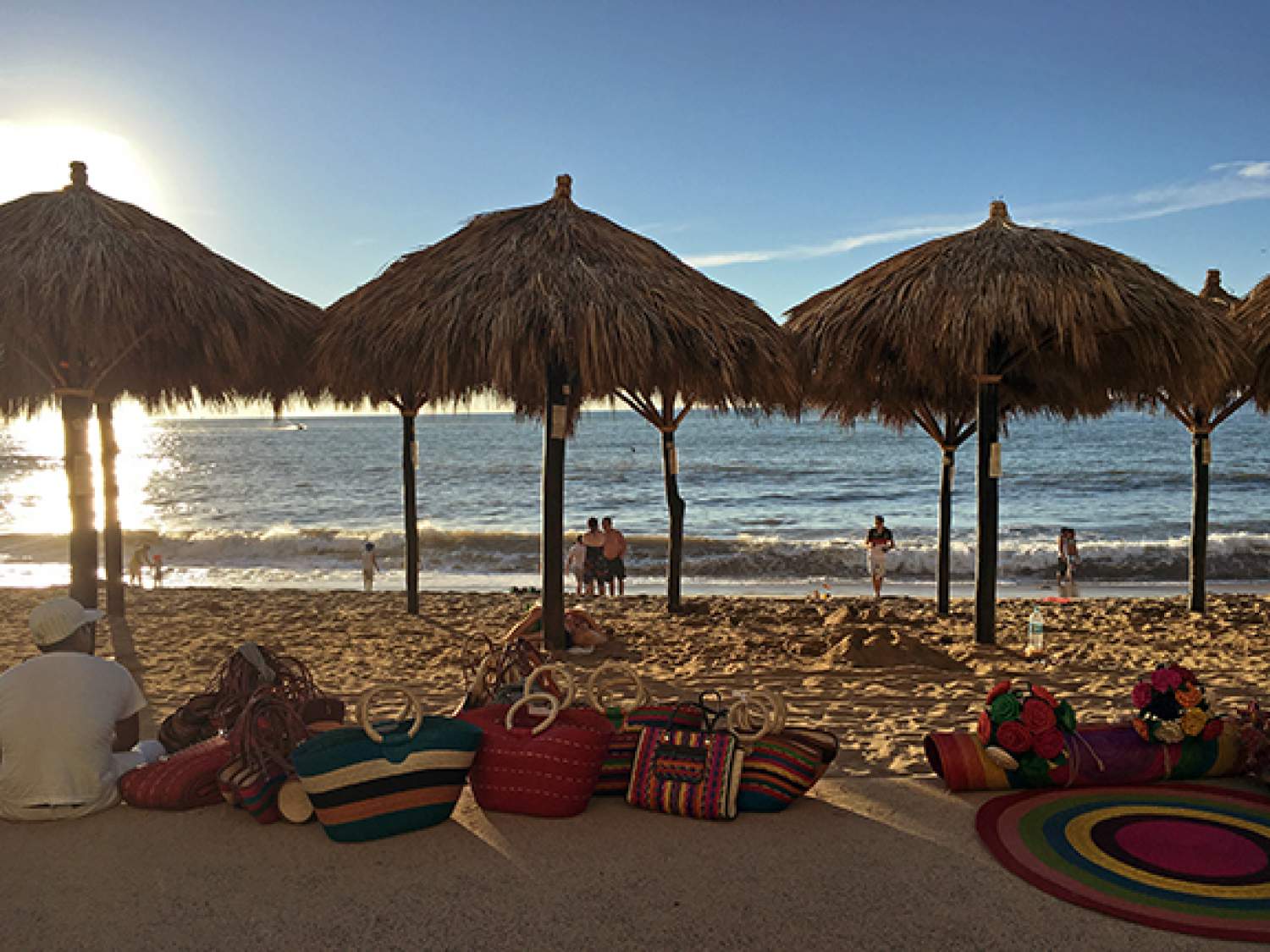 Back on the beach, just north of the malecón at Playa las Glorias, I stop again, this time for lunch at a sand-floored restaurant shaded under palapas and palms with the rather appropriate name of El Oasis. Along one side is a roped-off section of beach that's strewn with turtle nests, on the other is Rio Pitillal. I watch Vallartans cool off in the fast-flowing water before it empties into the ocean. Fresh-made guacamole, an order of tacos de pescado (fish tacos) and a michelada with Pacifico keep me occupied for much of the afternoon. I'm happy to lounge and bask in PV's laidback, west coast, Jalisco vibe. If I could, I'd make like a turtle and bury myself in the sand here, in no hurry to vacate either. Claro que sí.
Want your toes in the sand on Mexico's Pacific coast in Puerto Vallarta? Explore flight options and travel info here.
The comments and contributions expressed are assumed only by the author. The recommendations, intentions or opinions expressed are not necessarily those of Transat AT Inc. or its affiliates. See terms of use of the Air Transat website.
[cf]skyword_tracking_tag[/cf]