Rome is the same as everywhere in the world: tourists converge on "must-see" Rome attractions. These sites, monuments and museums certainly deserve to be seen, the proof being that they're always crowded! On the other hand, there are other things to see in Rome that are less well-known and outside the typical tourist circuit, and yet just as fascinating. Here's a list of some of our favourites.
Eat breakfast in the Vatican courtyard
After you've had your fill, enjoy a VIP private tour of the museums an hour before they officially open. It includes an exclusive breakfast in the mythical Courtyard of the Pigna. An unusual activity in Rome among the most amazing!
Grab a bite at EATaly Roma
Looking for places to eat in Rome? Welcome to the Sephora of gluttony, the Canadian Tire of the culinary arts! Set in a former train station as big as Montreal's Bell Centre, EATaly Roma is the temple of artisanal Italian gastronomy. Laid out over four levels, it holds restaurants, bars, a cooking school and a market. The mercato offers an unparalleled variety of high-end products from around the country.
You'll find wines from the greatest vineyards, rare olive oils, traditional charcuterie, exquisite cheeses, delicious nougat, rich gelati and much more. Everything is fresh, artfully presented, flavourful and authentic. In addition, pasta, mozzarella and piadina (unleavened bread from Emilia-Romangna) and a multitude of other wonderful products are prepared on site by true artisans tempting passersby with offers of a bite of this and a taste of that. Grazie mille (A thousand thanks), and we'd like some more ancora (again)!
Sip a coffee at Castroni
In business since 1932, this neighbourhood caffè, one of the best cafes in Rome, doubles as a gourmet supermarket on a human scale (a far cry from EATaly), with over 3500 different products piled into 400 square metres (4,300 square feet). Drinking your morning cappuccino at this Cola di Rienzo Boulevard caffè (it has several other outposts elsewhere in the city), standing up at the counter, elbow to elbow with the locals, you'll feel like you're in a classic Italian film!
And what should you stock up on? Bottarga, the rare "Mediterranean caviar" (pressed mullet roe), jams, condiments and sweets of all kinds. The house specialty is also Rome's: it's called maritozzo, a whipped cream "bomb" that simply has to be tried.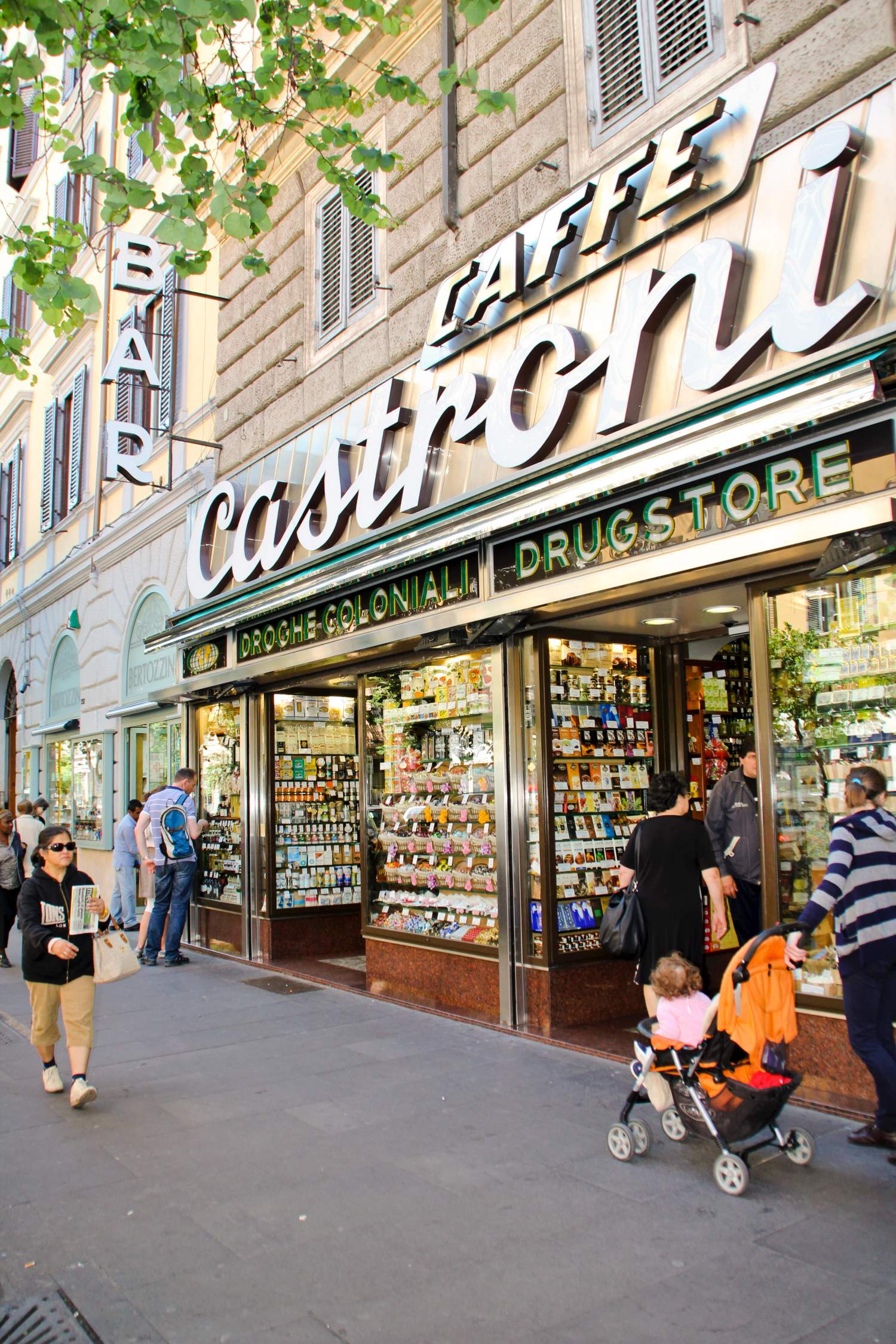 Good to know: Castroni is located in the elegant Prati district, just a ten-minute walk from the Vatican. As for Via Cola di Rienzo, it is lined with gorgeous clothing stores that are quite a bit more affordable than the ones along Via dei Condotti!
Explore Montemartini Centrale
This former power station has been converted into an archaeological museum. The juxtaposition of machines, turbines and statues is truly baroque!
Act like a gladiator
Turn yourself into a Roman gladiator for a day. Young and old alike will enjoy this entertaining and informative course!