While Nantes isn't well known in North America as a great food destination in France, it's well known to the French. It is home to fantastic white wine and world-class seafood. It's also the birthplace of one of France's most famous sweet treats, the crepe.
Nantes is only two hours from Paris, in Western France on the Loire river, which means a day or two here to experience the food scene is realistic and scenic.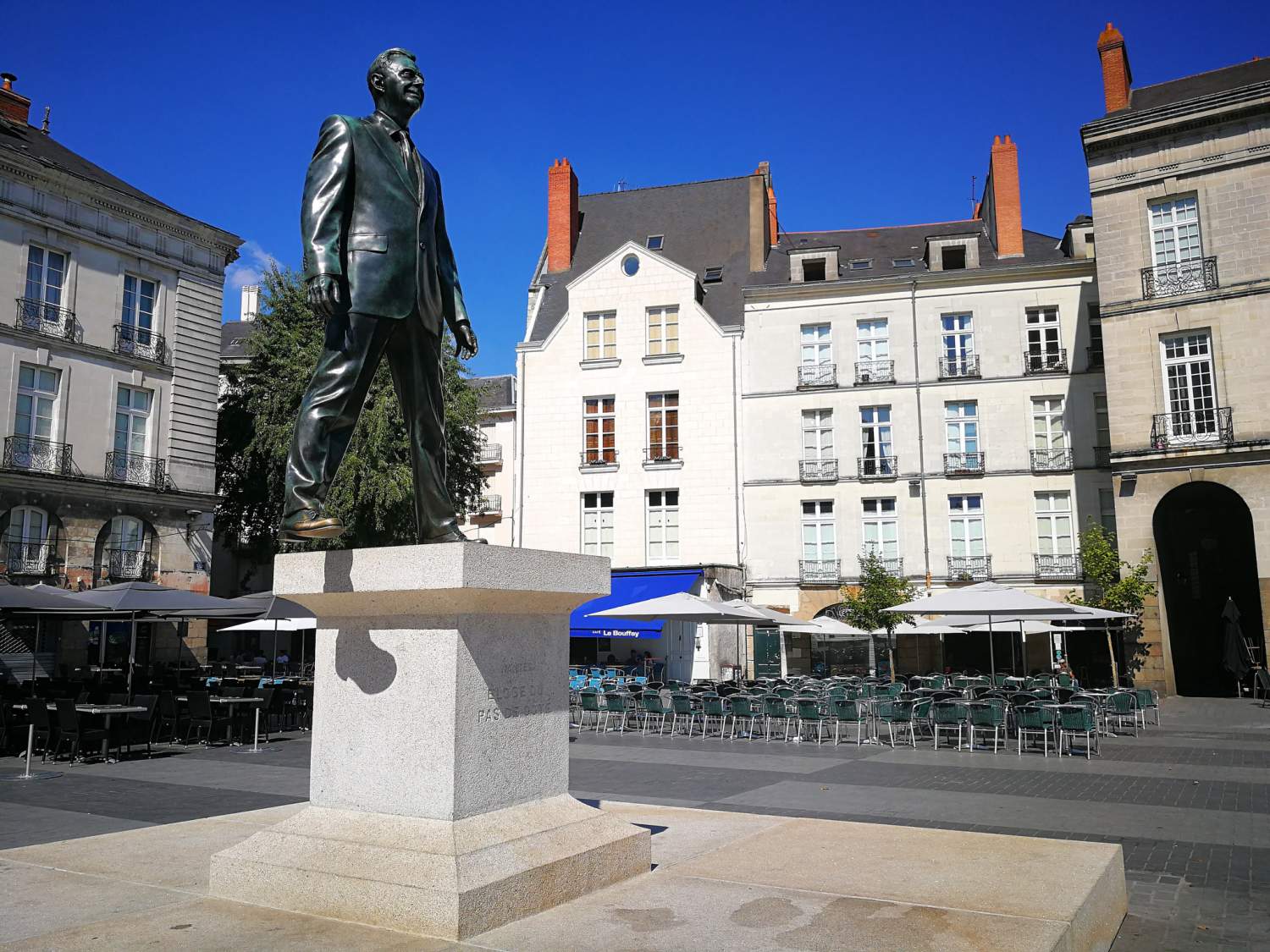 Getting off the tourist track in France and exploring cities like Nantes means you can experience the country without hordes of tourists and at a very reasonable price. The town has a strong economy and quirky art scene, in fact, many call Nantes the "Portland of France."
ALSO READ: The 5 Best Wine Regions in France
If you're looking for fantastic classic French food with seafood caught that morning, Nantes must be on your list. When you visit you cannot miss these restaurants in Nantes:
La Cigale
Without a doubt the most well known restaurant in Nantes. It opened in 1895 and was declared a historic monument in 1964. A reservation is required in advance but it is well worth the extra effort.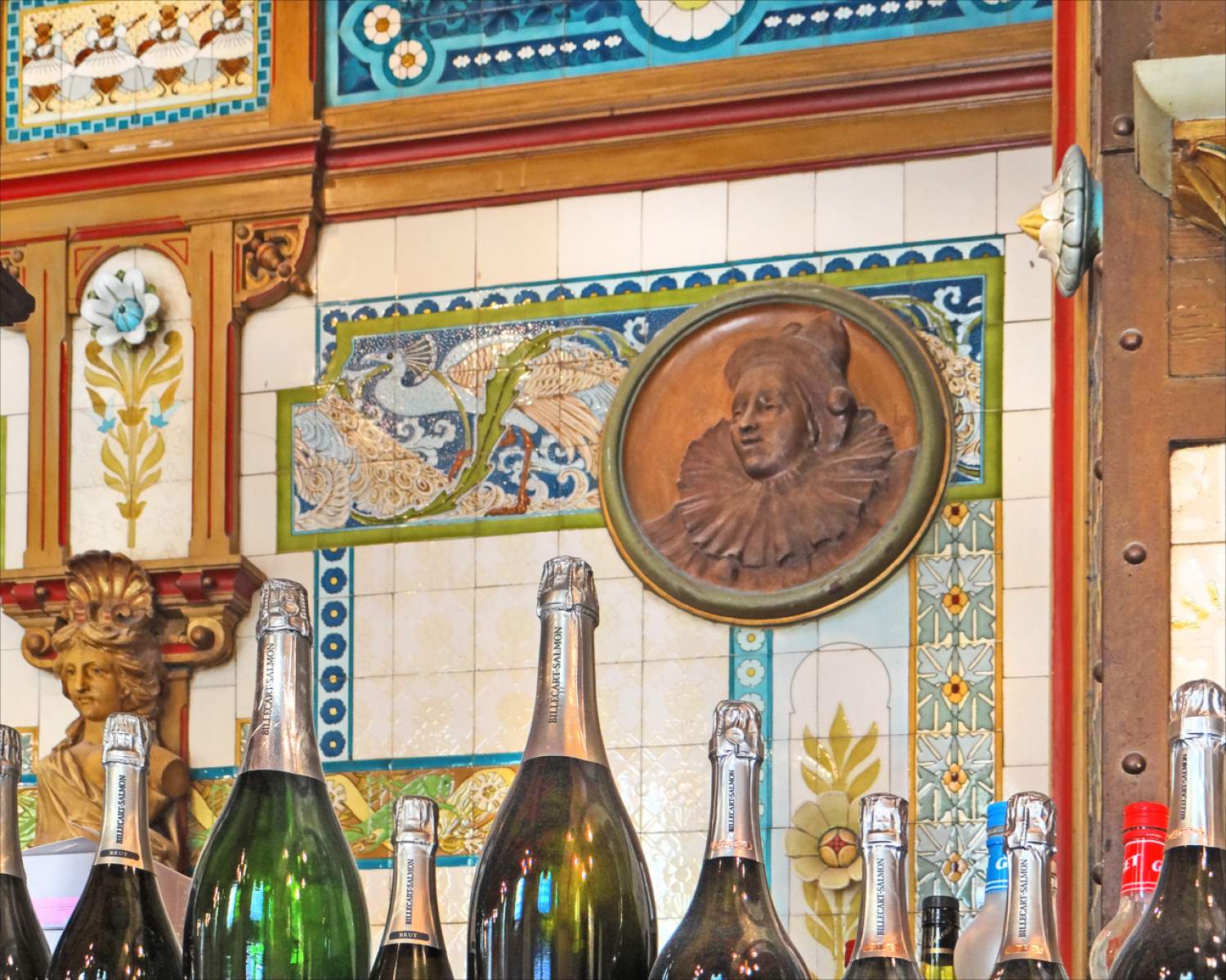 A brasserie that opened in 1895, it has an elaborate art deco interior with decorative patterned walls with a floral and aquatic theme. The ceramic tile mosaics alone are worth a visit here. There are plenty of local seafood options on the menu with an extensive list of oysters and the house specialty is pan fried fish accompanied by ratatouille. If you're feeling like something lighter, La Cigale also offers afternoon tea.
4 Place Graslin, Nantes
L'Atlantide 1874
This fine dining restaurant impresses diners for its amazing views of the Loire in the open air dining room as well as its world class recognized food. With two Michelin stars, L'Atlantide will be the biggest splurge in Nantes with dinner capping out at 100 Euro a person.
5 Rue de l'Hermitage, Nantes
La Civelle
Located across the river in the village of Trentemoult, this seafood restaurant is in what was once a fisherman's village and is now an art community. It's best to take the ferry in the afternoon for adequate time to wander the streets and check out the instagram-friendly colourful homes.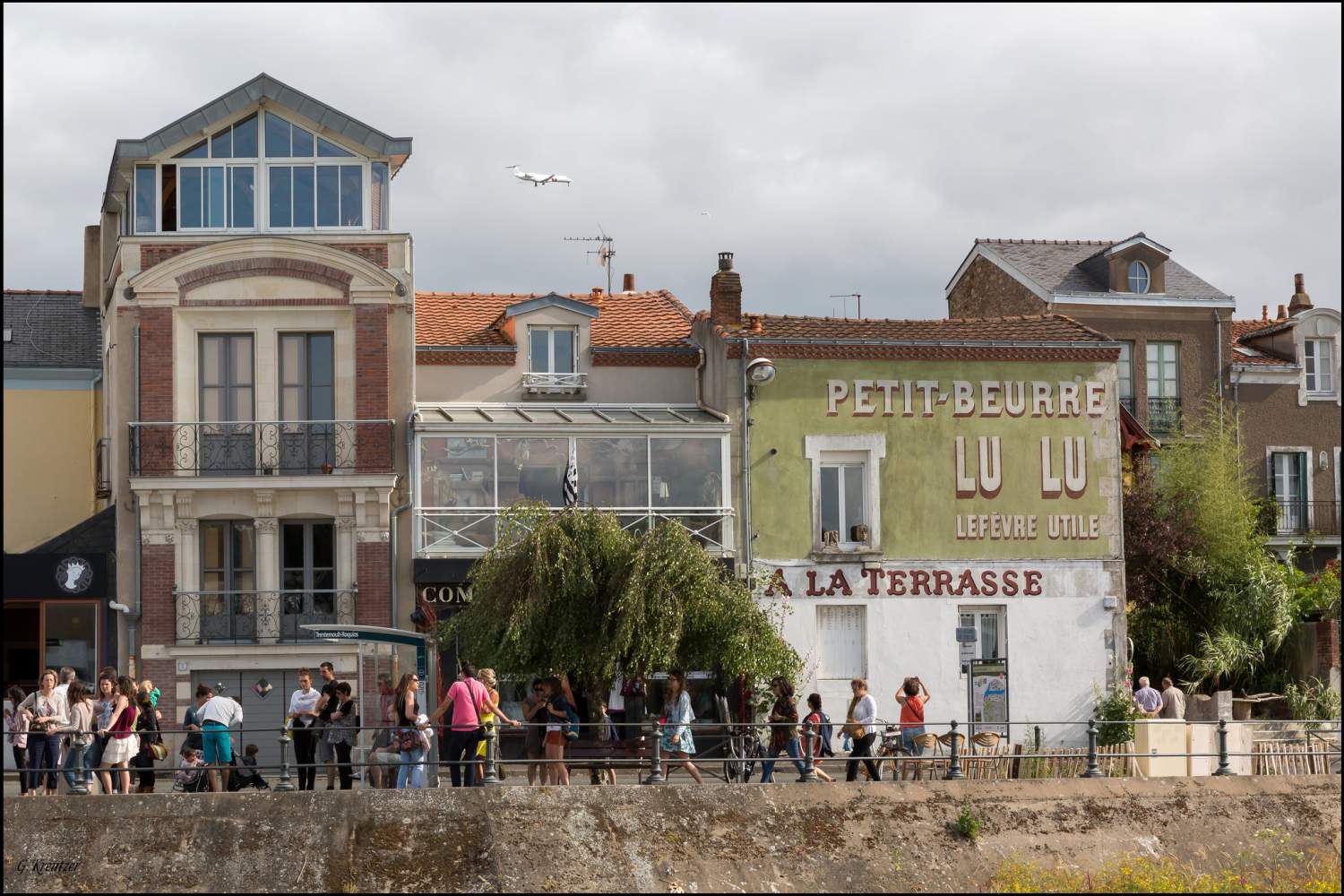 La Civelle also hosts live music and is known for their jazz music. Time your dinner with sunset and as for a seat on the terrace.
21 Quai Marcel Boissard, Nantes
La Raffinerie
A fantastic spot for local food, the commitment extends to sharing the list of suppliers for everything from flour to foie gras. The name means the refinery, because the kitchen transforms these raw ingredients to something of higher value. And you can watch this in action in the open kitchen.
If you're interested in up and coming wineries this is the place to go.
54 Rue Fouré, Nantes
Le Bouchon
If you've tired of gorgeous views of the Loire river try something new with a courtyard table underneath a beautiful magnolia tree. Located in Old Town, this charming white linen restaurant has a menu full of local classics as well as Mediterranean and international food.
7 Rue Bossuet, Nantes
Crêperie Heb-Ken
Nantes is considered the capital of western France as it was once the capital of Britanny, the home of crepes. You cannot visit Nantes without eating a least one crepe, but beware they are very addictive and will change your mind about this thin pancake-like pastry. Creperie Heb-Ken is one of the busiest creperies in Nantes and it feels a bit touristy but well worth it. There are plenty of sweet choices but also filling options like potato, bacon and cheese.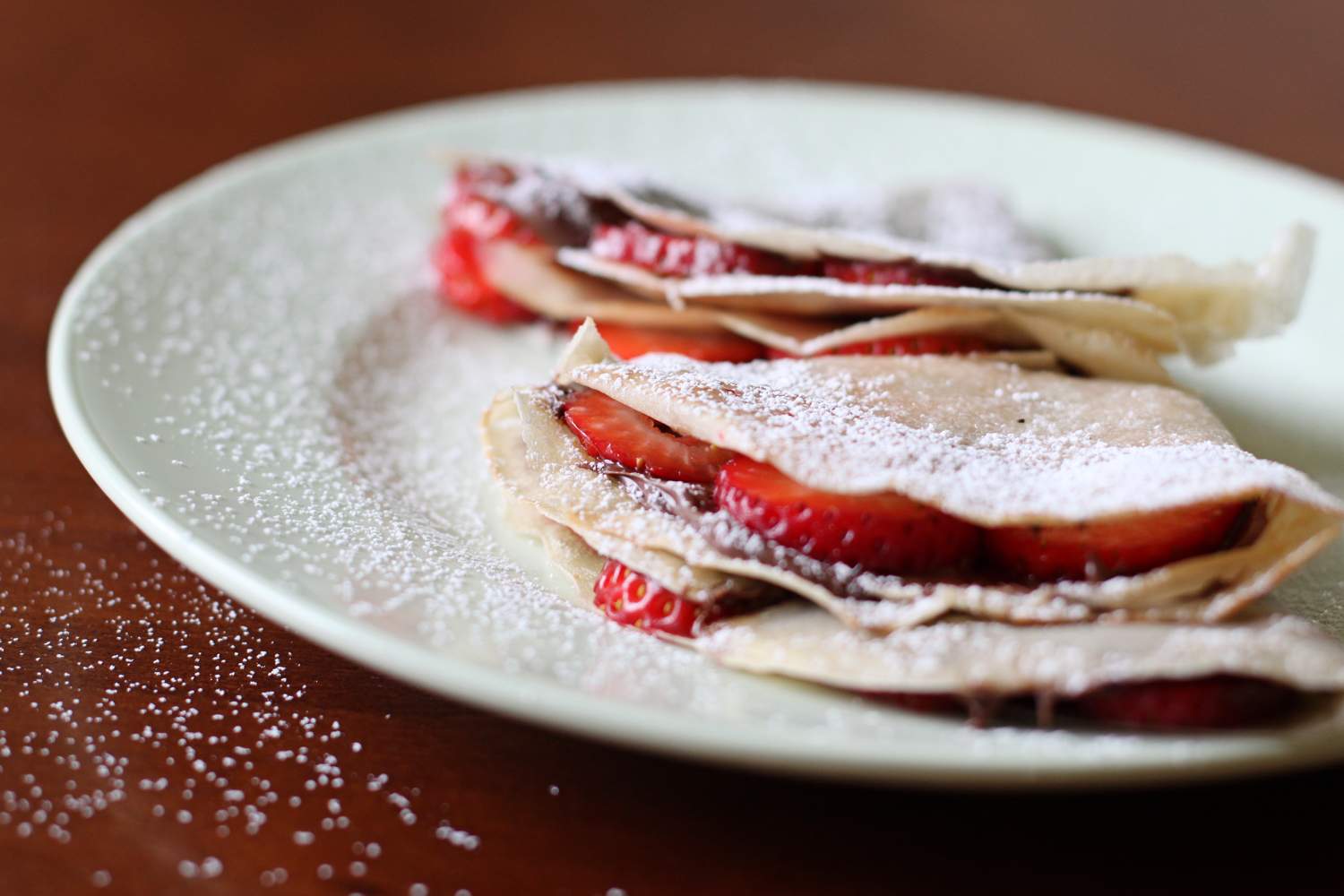 5 Rue de Guérande, Nantes
Feeling hungry? Fly to Nantes with Air Transat and taste what this beautiful city has to offer!
Photo credits cover : Falcon® Photography
The comments and contributions expressed are assumed only by the author. The recommendations, intentions or opinions expressed are not necessarily those of Transat AT Inc. or its affiliates. See terms of use of the Air Transat website.