Marseille is a city which is rich in history and has some unique shops to visit. The local artisans of Marseille depicts the culture and art of the oldest city of France with influence from neighbouring Italy, Spain and Africa.
The artisan community in Marseille flourishes and there are many opportunities to pick up unique souvenirs and gifts in various neighbourhoods.
ALSO READ: The Top Things to Do in Marseille
Maison Empereur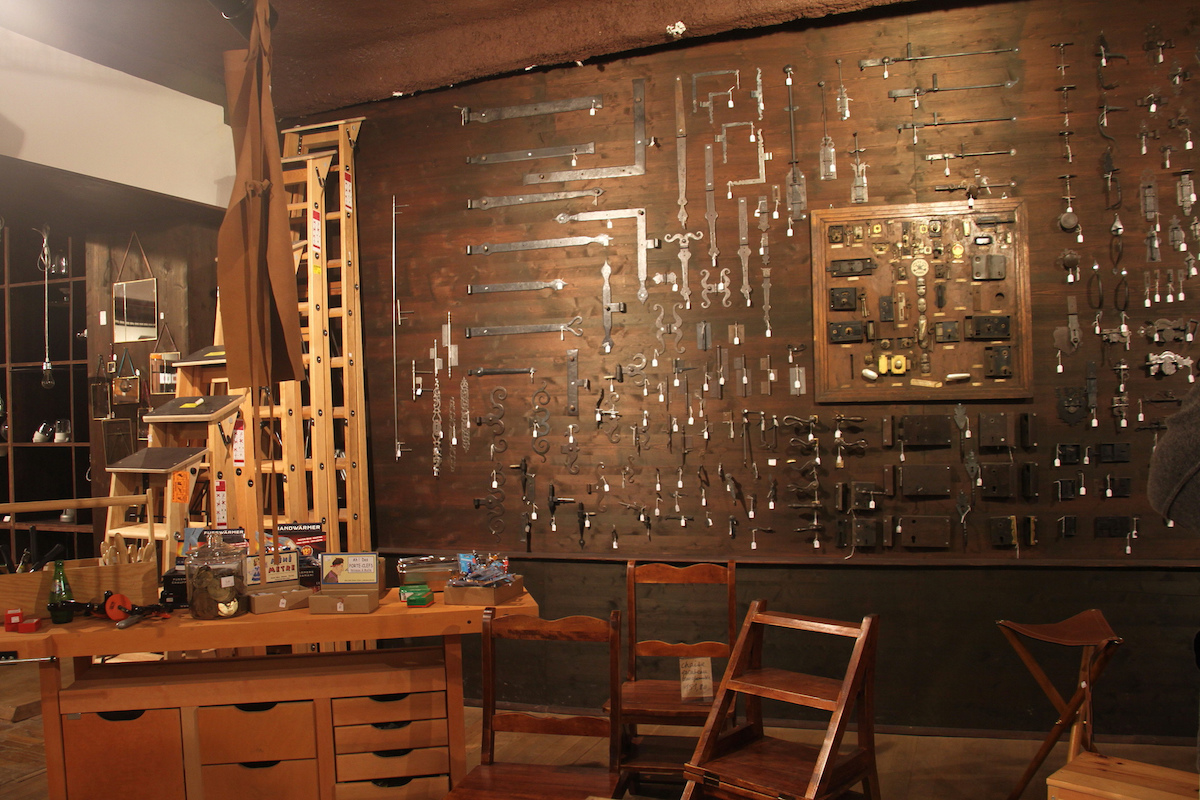 There are some incredible stores in Marseille but Maison Empereur remains the best of them all. The same family has owned this hardware store since 1827 and it remains the oldest in France and an icon in Marseille.
Not your typical hardware store, it's worth taking a look. Here you'll find everything from vintage toys to modern upscale provencal kitchen supplies.
4 Rue des Récolettes
13001 Marseille, France
La Grande Savonnerie
Marseille is famous for making soaps and the soap making shops in Marseille are outstanding. While you can't go wrong with a local producer, many of the items for sale weren't made by the local shop and some may not even by those in the region.
But you can trust La Grande Savonnerie, which is known for both its selection and very reasonable prices. Soap is made locally using local olive oil and without artificial additives.
La Grande Savonnerie
1 Rue Henri Fiocca
13001 Marseille, France
Le Panier
Also known as the Old City, Le Panier feels like a charming village that will take you back in time. You can spend the entire afternoon wandering the old streets, popping into vintage interior stores and basking in the sunny cafes.
If you like to see things first hand there are also a number of artisanal workshops, where creatives throw pots, weave blankets, cast candles and whittle sculptures. When you want a break from shopping visit the nearby 19th century Marseille cathedral – Cathedral of Saint Mary Major.
Unity
Interior design lovers flock to this unique store owned by an architect and a designer. It's the perfect place to find one of a kind pieces from local artisans, with unique items like Boom-Art skateboards, unique pieces of artwork and local photography.
Unity
207 rue Paradis
Marseille, France 13002
UndARTground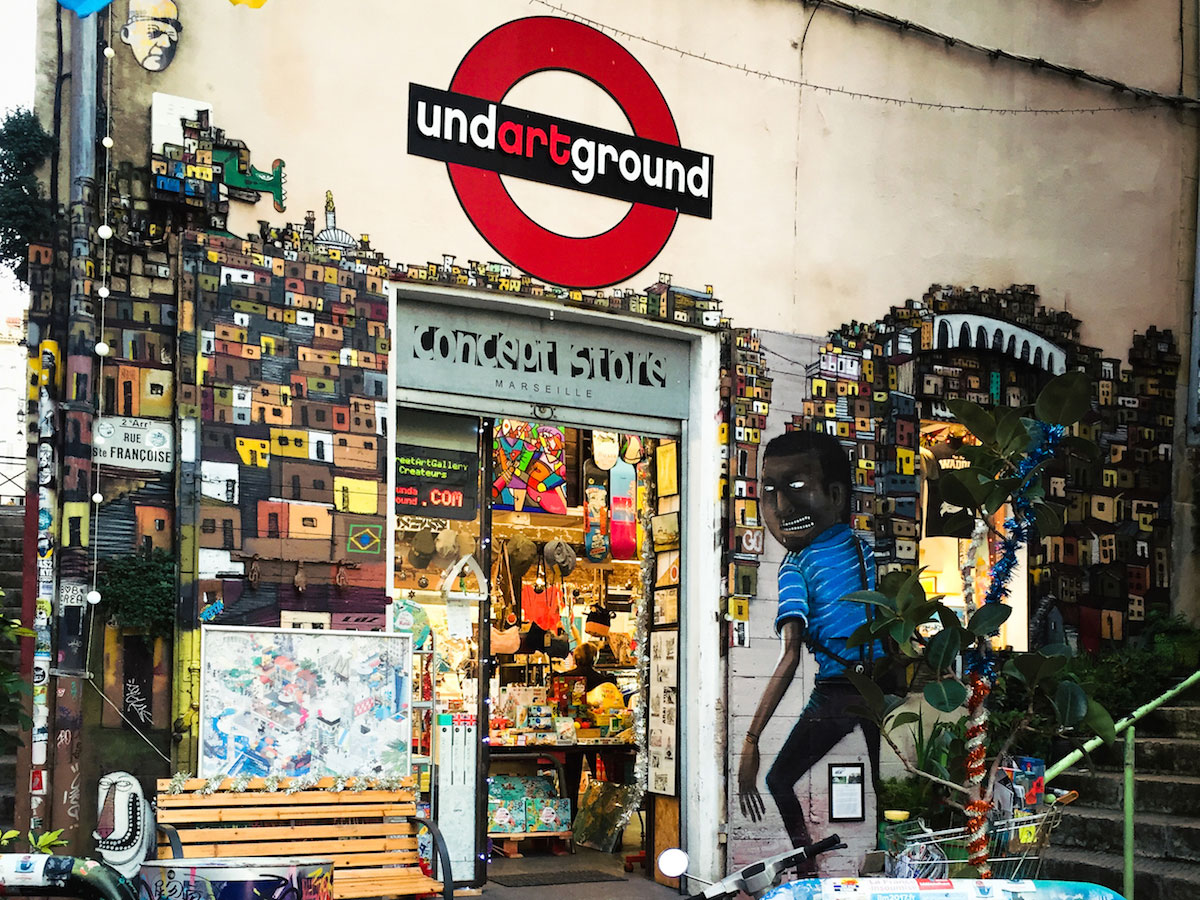 This store caters to those looking to find work in the local underground street art scene. A gallery and colourful store it features local graffiti artists and has kitschy souvenirs from colouring books and stickers to artist prints and artbook.
21 Rue des Repenties
13002 Marseille, France
Les Dock Village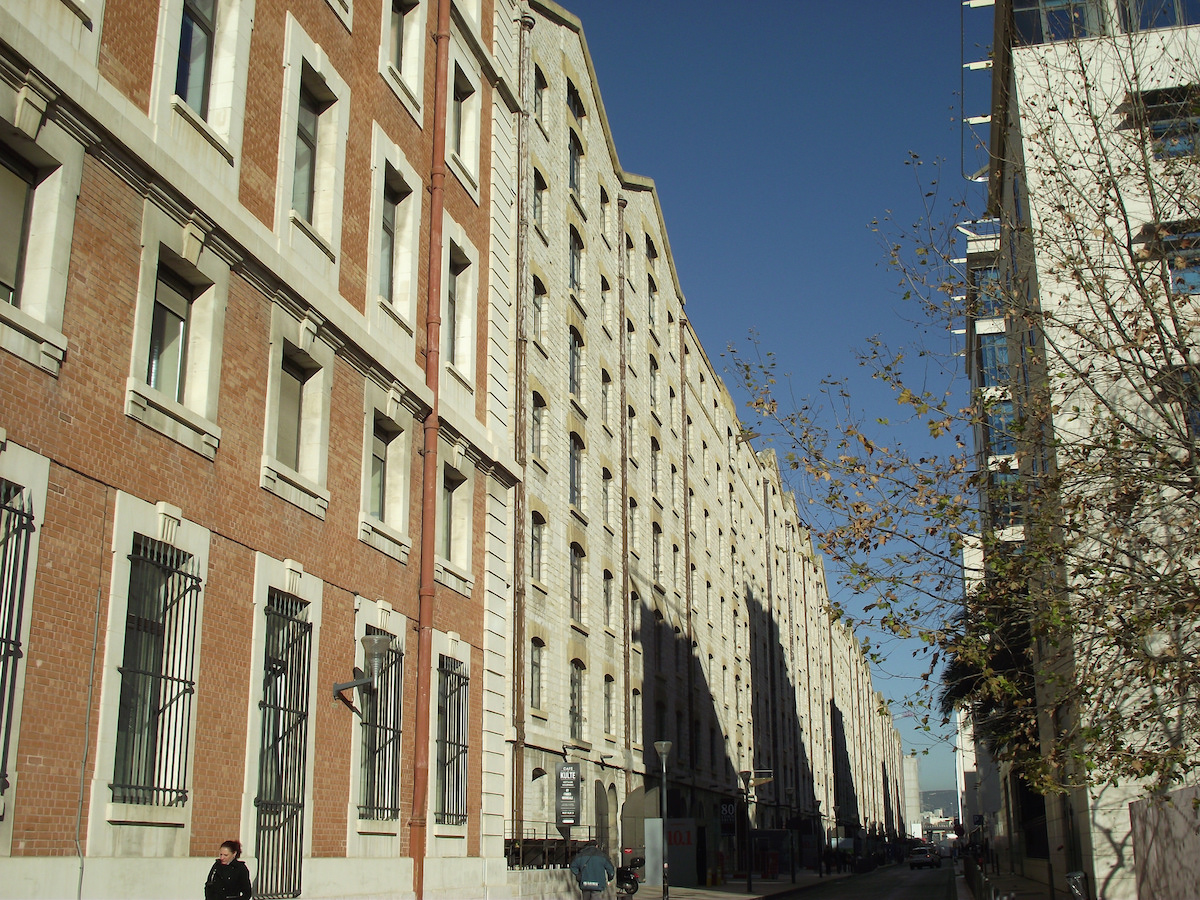 This renovated warehouse has been turned into a series of designer stores with local artisans from Marseille. You can spend the day here browsing high end designers and stop in at one of the many eateries housed in this historical building.
Images © Fred Romero, Jeanne Menjoulet, BaconIsMagic
The comments and contributions expressed are assumed only by the author. The recommendations, intentions or opinions expressed are not necessarily those of Transat AT Inc. or its affiliates. See terms of use of the Air Transat website.