Holding the title of "Oldest Barbershop in the World" (according to the Guinness Book of World Records) gives Truefitt & Hill the license to share a saying this understated: "It is widely accepted that a boy becomes a man when he learns to shave. However it is often said that only once a man experiences a shave at Truefitt & Hill, does he becomes a gentleman."
Emanuel, a Transat Sales and Service supervisor and our host to a series of quirky London adventures, loves getting an old schoolshave or haircut because of the incredible ambiance in these traditional spots.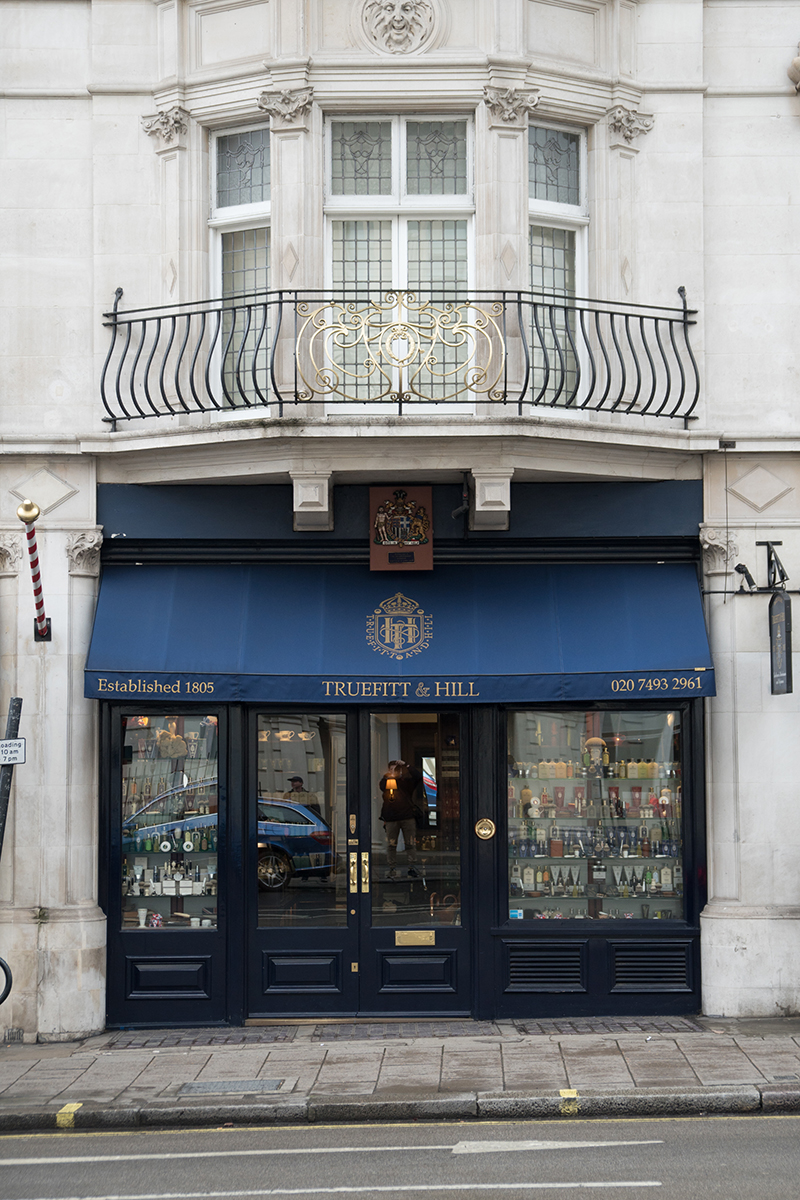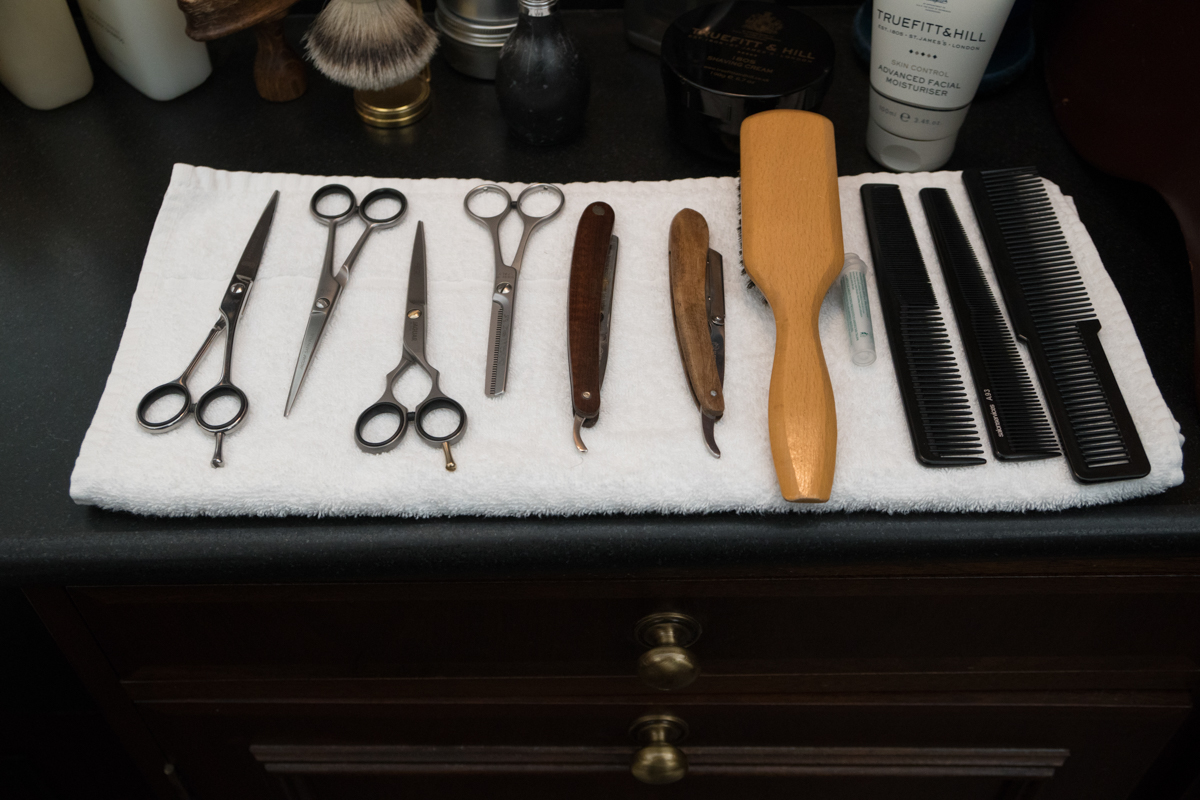 The celebrities and royalty's hairdresser
William Francis Truefitt, a hairdresser to the British Royal Court, established Truefitt & Hill in 1805 on the day of the Battle of Trafalgar, and the shop's history is intertwined with all sorts of British history and personalities. Its customers have included Lawrence Olivier, Mahatma Gandhi, Frank Sinatra and Winston Churchill, and the shop has been name-checked inwriting by Charles Dickens and Oscar Wilde.
Perhaps most impressive is that Truefitt & Hill in London is among select company who have been issued a Royal Warrant of Appointment, a mark of recognition to people who provide goods or services to members of the Royal Court. The first warrant came from King George III, and it continues to today with Prince Philip, the Duke of Edinburgh.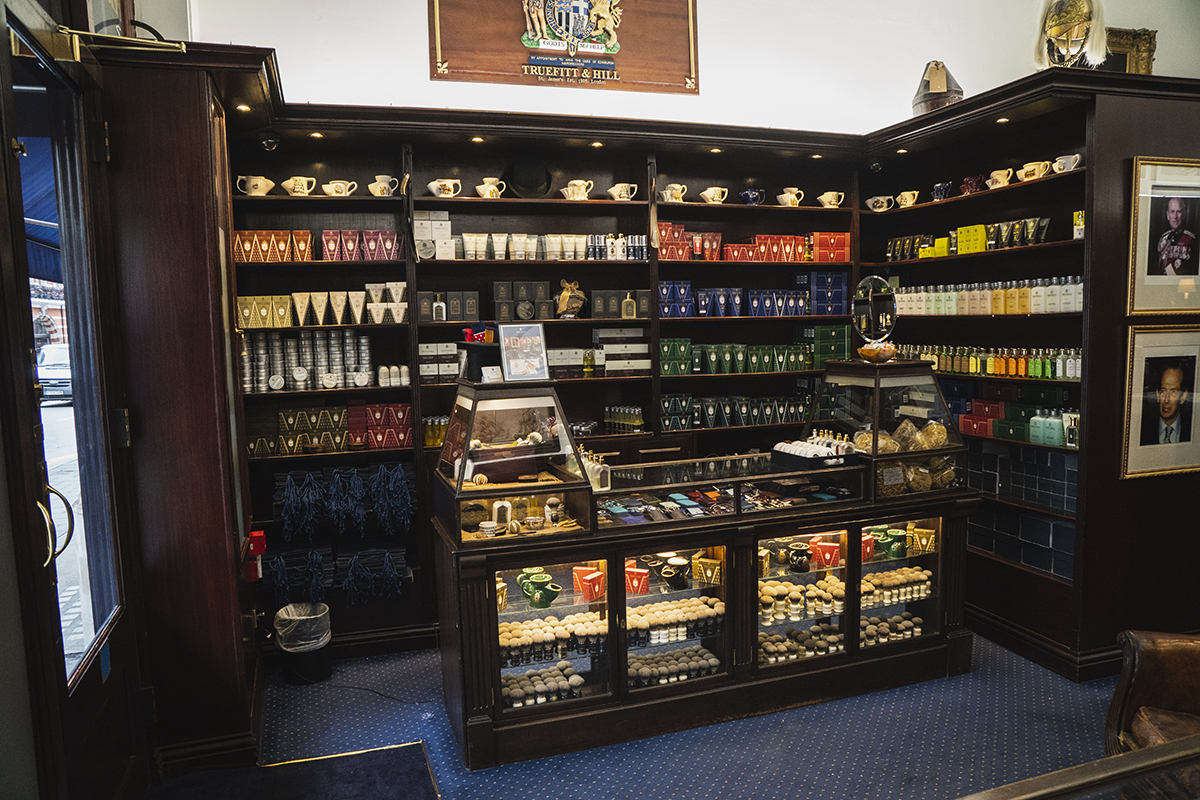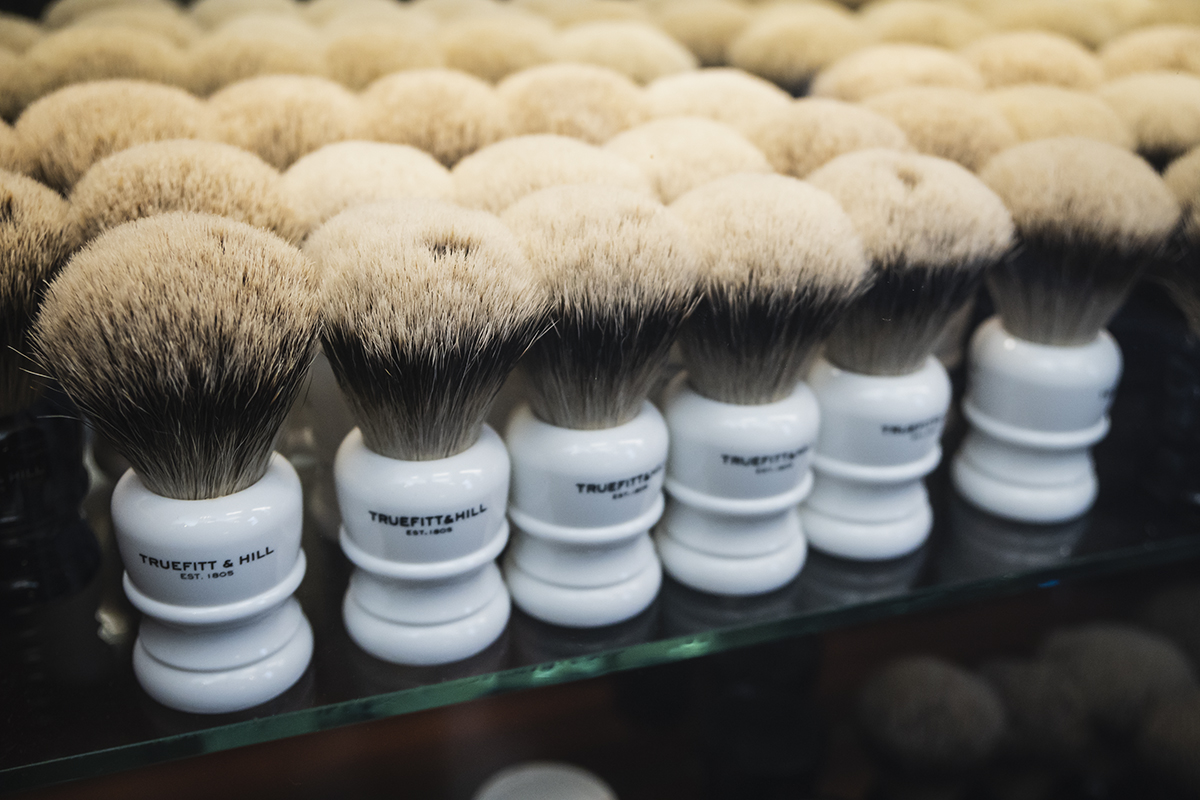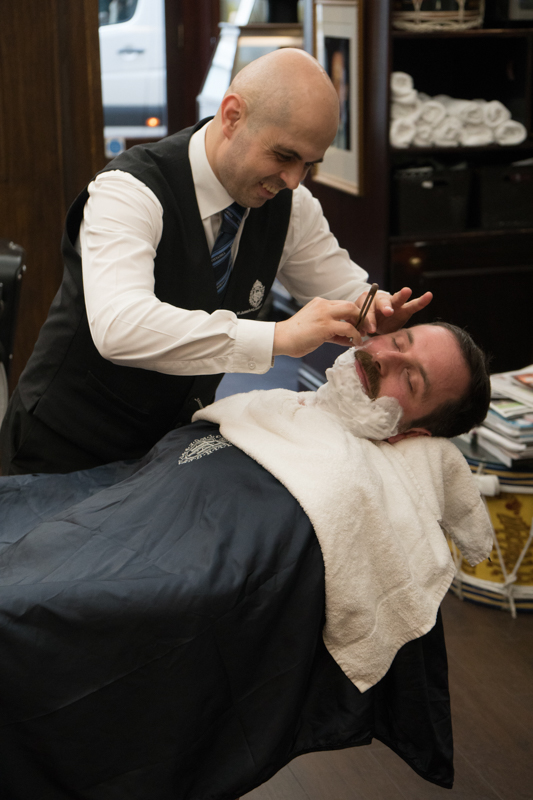 The experience starts as you step into the shop. From the foyer filled with shop's own luxurious line of razors, creams and colognes, you move into the intimate barber area that is appointed in dark wood and leather. The service is friendly but respectful, and barbers like Gino Rusu (pictured) treat first time visitors like long-time confidants.
Styling the new generation
Despite its age, the barbershop has recently seen a renaissance with younger male clientele who've embraced the idea of male grooming more than the generation before them. The evidence is in the shop's global expansion, which has grown to include locations in Beijing, Kuala Lumpur, Singapore, Toronto, Bangkok and more.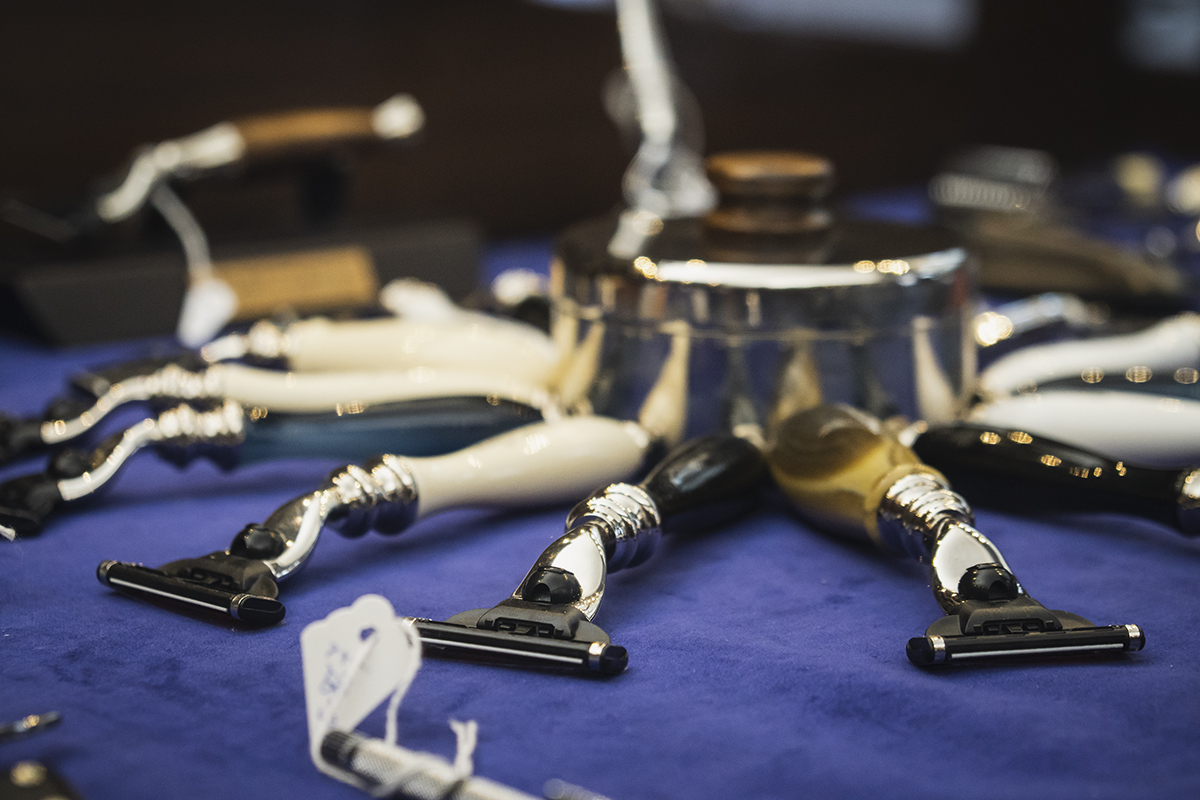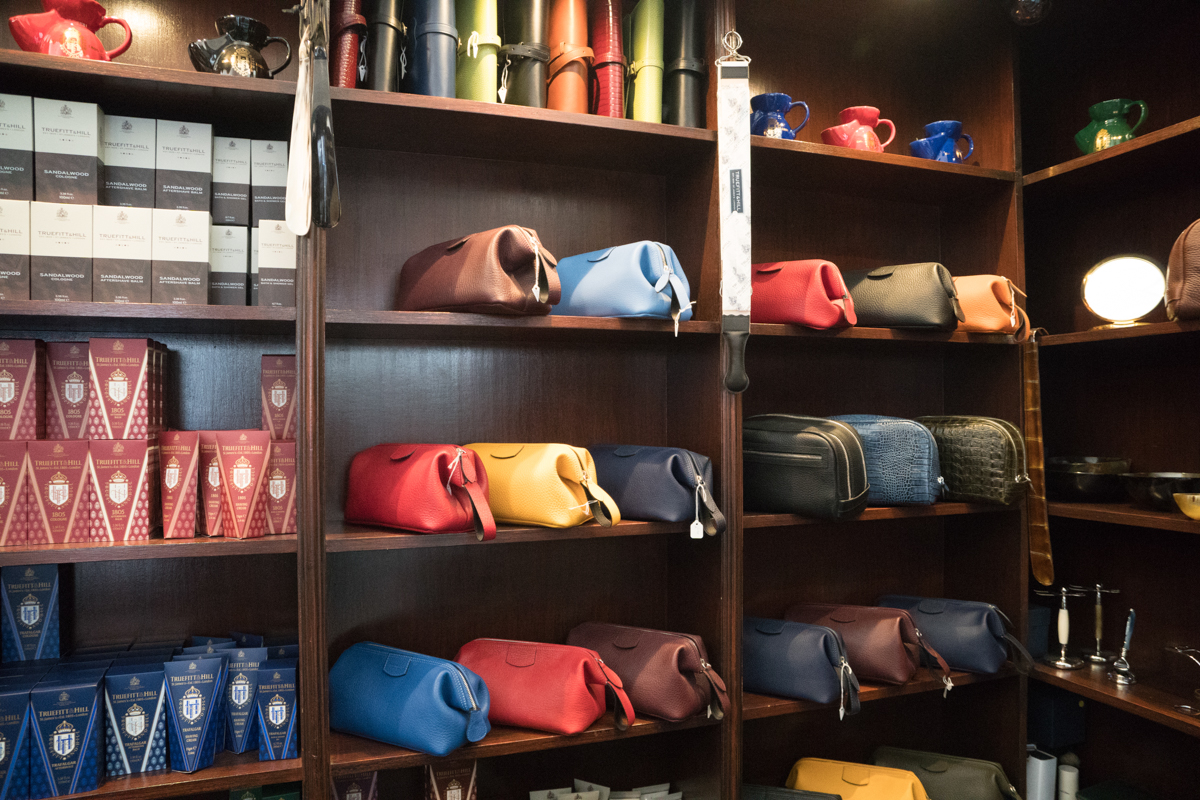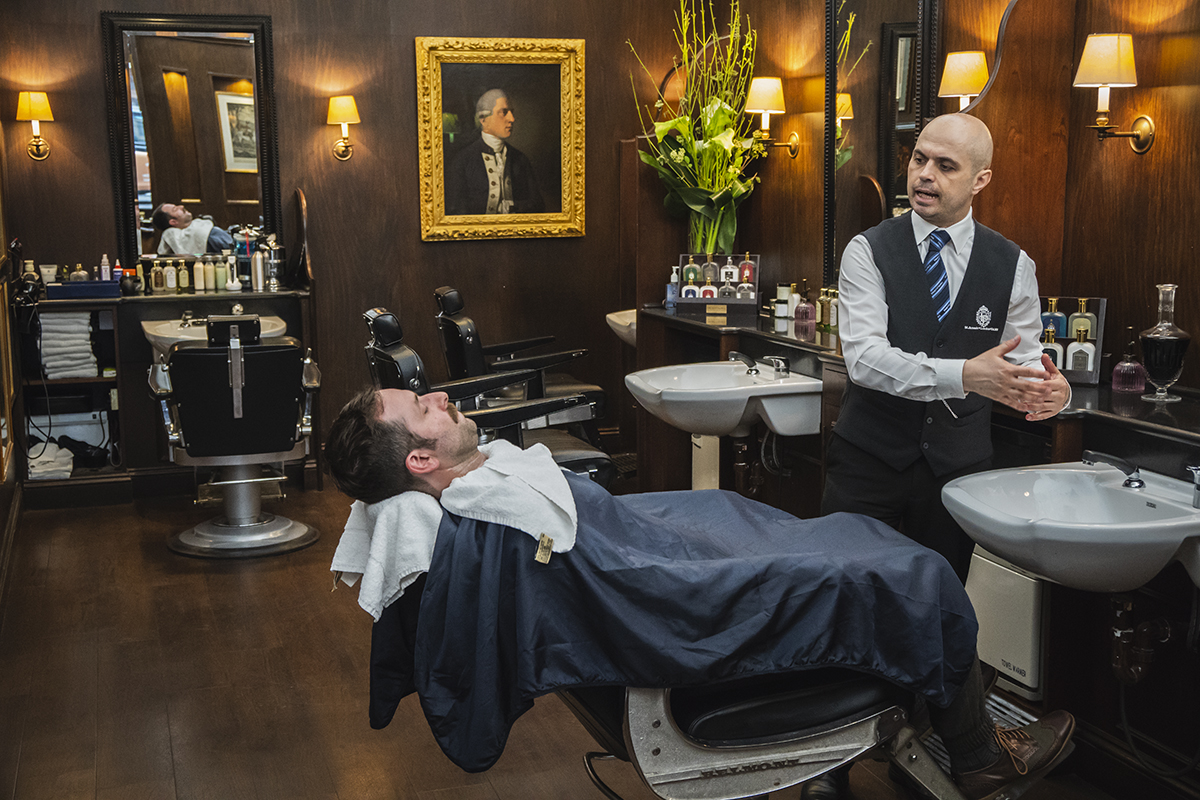 The shop could not be housed in a more perfect neighbourhood: St James's, the exclusive area of central London filled with high-end antique markets, restaurants, members only clubs, tailors, cobblers and art dealers. If you've got some time, right around the corner down a narrow alley is The Red Lion pub, a place with a 400-year history, the square footage of a closet and a decidedly unstuffy atmosphere. What better way to take a well-deserved break from bustling London than a perfect pint and a great shave.
Truefitt & Hill: 71 Saint James's Street, City of Westminster
The Red Lion: 23 Crown Passage, St. James's
The comments and contributions expressed are assumed only by the author. The recommendations, intentions or opinions expressed are not necessarily those of Transat AT Inc. or its affiliates. See terms of use of the Air Transat website.