After debating where exactly in Europe you should spend your next holiday, you've finally settled on Eastern Europe, after being wowed by its capitals and its currency exchange – which are indeed quite attractive. First up: Budapest and Hungary. If your itinerary only allows for a single day in the city, here are six attractions you shouldn't miss, which encompass everything from Budapest's communist past, funky architecture, and traditional cuisine. Üdvözöljük Budapesten!
24 Hours in Budapest: the Essentials
Castle Hill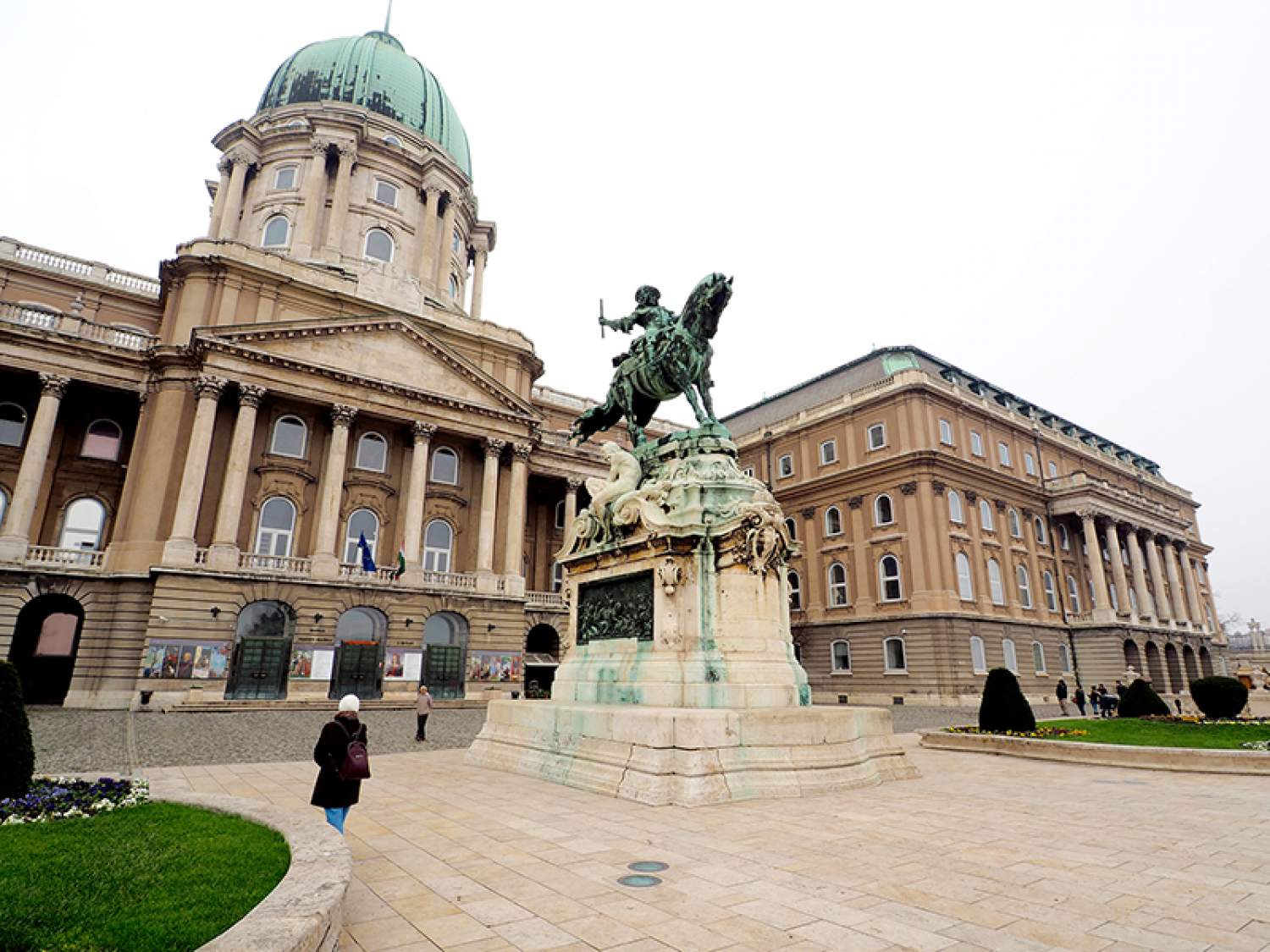 Containing three of the most important buildings in the city (the Royal Palace, the Chain Bridge, and the Fishermen's Bastion), Castle Hill overlooks Budapest high up from its 170 metres. It doesn't come as a surprise, then, to learn that it's been a registered UNESCO World Heritage site since 1987.
Getting there is quite simple. Cross the Chain Bridge spanning the Danube River, at the foot of the Royal Palace. You could, technically, make your way up on foot on one of the many walking trails but the retro-looking funicular is, quite frankly, a lot more fun. You'll be walking all day anyway, why not give your poor calves a well-deserved rest? Once you've made it to the top, stroll around the beautiful gardens of the Royal Palace before heading inside the famed Hungarian National Gallery. After, make your way through the maze-like coloured streets of the medieval quarter, which are dotted with Trabant cars (no doubt, this truly is Eastern Europe), which will lead you to the Fishermen's Bastion, a grandiose promenade overlooking the Danube and the iconic Hungarian Parliament.
Thermal Baths
Touristy, but necessary: the iconic Széchenyi thermal baths are on almost every Budapest postcard but to be fair, they are the largest ones in Europe (18 pools in total) and quite possibly the prettiest, too, thanks to their dramatic Baroque fineries. Visiting is an absolute must even with just 24 hours in Budapest if only to see old Hungarian man dead-seriously playing chess… in their bathing suit.
Great Market Hall
Lunchtime is for the Központi Vásárcsarnok halls! With its Gothic façade and its 100+ stalls spread over three floors, this public market is the city's oldest and largest. Freshly ground paprika, various kinds of honey, Hungarian salami and cheese, vegetable preserves… this is the perfect place to shop for gourmet souvenirs and to have a snack with classic Hungarian classic dishes like goulash (meat and veggie soup), pörkölt (pork stew), langos (flat bread covered in sour cream and cheese) or bejgli (poppy seed roll).
But the market doesn't focus entirely on food: the first floor has dozens of arts and crafts boutique that are well worth the small detour.
Secretly Sweet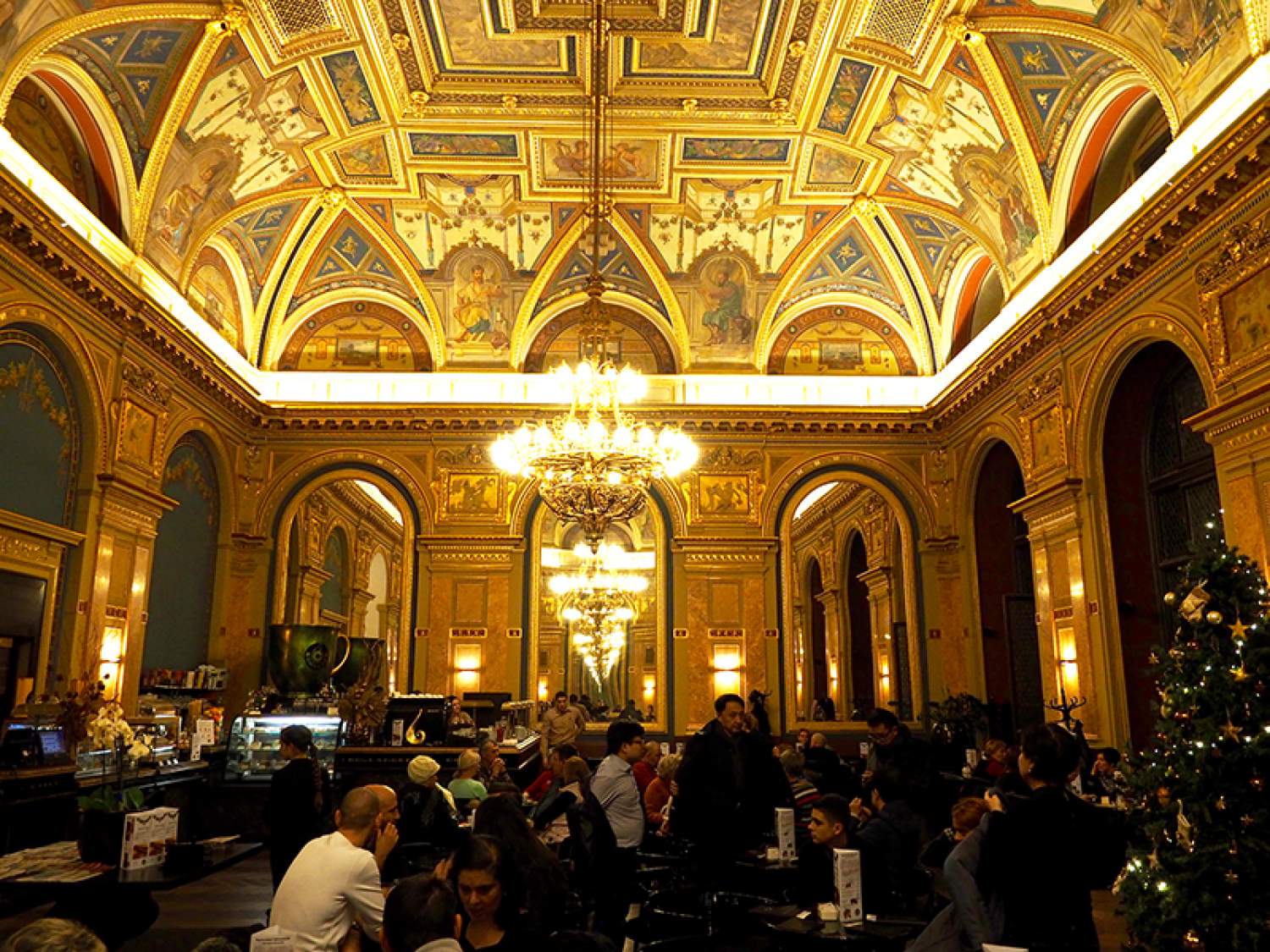 Budapest is a very mysterious city. While some of its most famous monuments are quite lavishly decorated, others are, in opposition, quite sober – concealed, even (perhaps a remnant of the communist heritage). Cue Alexandra Book café (Andrássy út 39), a seemingly inconspicuous bookshop that, as I soon found out, holds much more than meets the eye. The second floor is a ballroom-like restaurant with impossibly high ceilings where locals come to eat cake and drink tea, surrounded by the splendid frescoes of Hungarian artist Károly Lotz and the soft melodies of the pianist, which skilfully plays the grand piano in the middle of the room.
Guided Tours
Budapest, like many other European capitals, is a city best discovered on foot. In order to fully understand its diversity and its complexity in very little time, a themed guided tour is in order. There are so many different ones to choose from: a jogging tour or a bike tour, a completely free tour, a literary tour, a communist tour, or even a gourmet tour. There truly is something for every taste!

Night Cruise
Don't even think about heading to Budapest's observatory for the best views of the city, for it is best seen from its iconic river, the Danube. A sunset cruise is the way to go, once the Parliament, the palace, and the many bridges put on their shiny evening coat. Frankly, can you think of a better way to end your stay in Budapest?
Find flight information and more great tips for travelling to Budapest here.
Cover photo credit: Marie-Eve Vallieres
The comments and contributions expressed are assumed only by the author. The recommendations, intentions or opinions expressed are not necessarily those of Transat AT Inc. or its affiliates. See terms of use of the Air Transat website.