If you've got a sweet tooth and are travelling to Budapest, then you absolutely need to learn these two words: káveház and cukrászda. The first one means café and the second, bakery; thanks to them, a whole world of delight is yours to enjoy!
Hungary's long and sweet tradition
Hungary's pastry-making tradition is among the richest (pardon the pun) in Europe. You'll notice in the capital that these extremely elaborate cakes are still fashioned the same way as in the 19th century.
The most famous is the Dobostorta, garnished with triangles of caramelized sugar and resembling a drum, which is the meaning of dobos in addition to being the family name of its creator.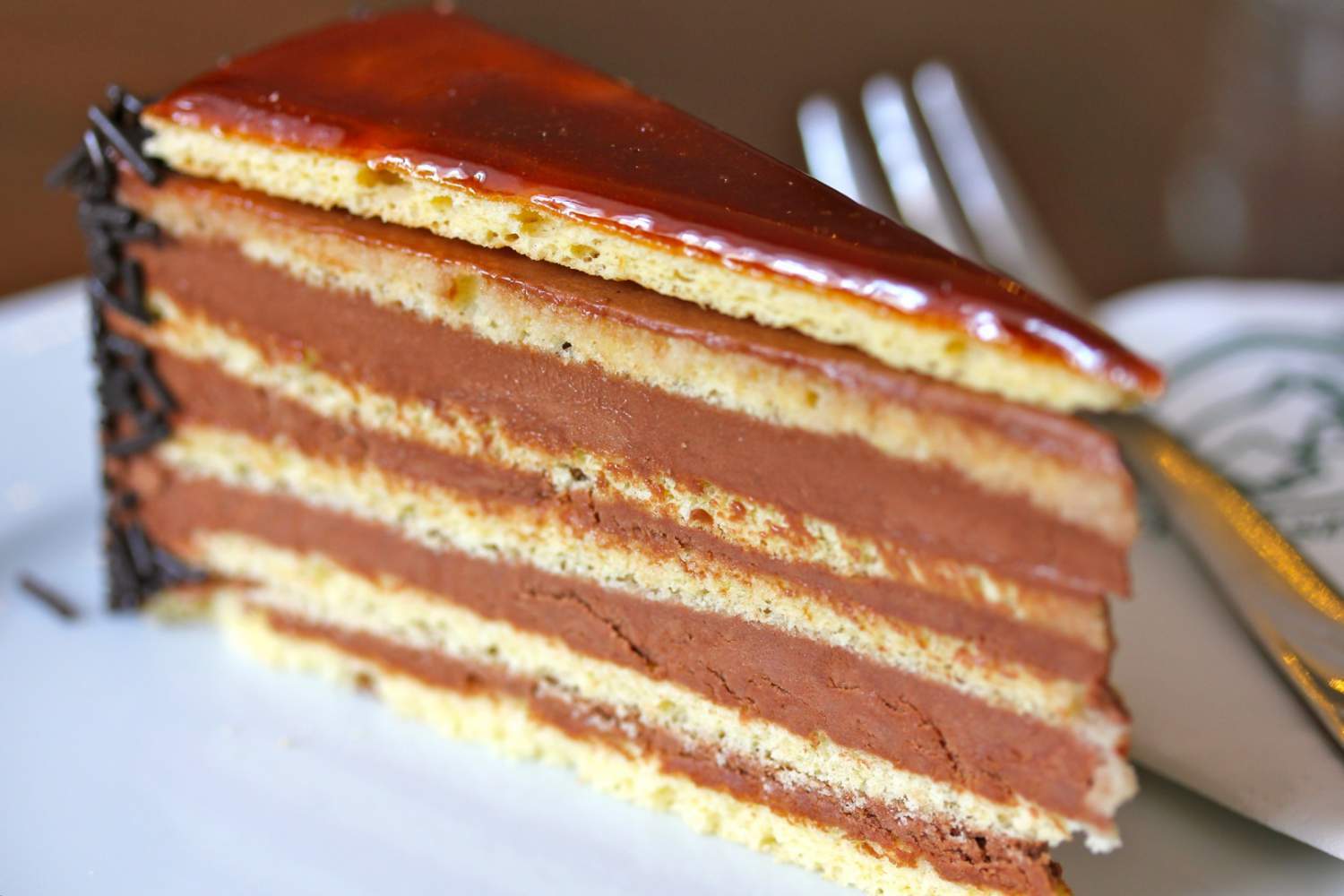 József Dobos started a revolution when he was the first person in the country to use butter cream, which can be kept for a few days without refrigeration. His cake could therefore be transported right to the court of Vienna without a problem!
The recipe has been preserved for posterity by the pastry chef guild of Hungary, in order to prevent the name from being modified and profits from being made.
There are many other treats in addition to this great classic, like Hungary's "birthday cake", chosen each year on August 20 by the same guild following a competition between pastry chefs.
Gourmet adresses in Budapest
Where to try these historic cakes and sweets? Here's where I indulged (all located in Pest unless otherwise stated)!
Gerbeaud District V, Vörösmarty, tér 7-8: The ultimate pastry shop in Budapest, and Sissi's favourite according to legend. Try a piece of Gerbeaud szelet, which resembles the Viennese Sachertorte with its layers of walnuts and apricot jam.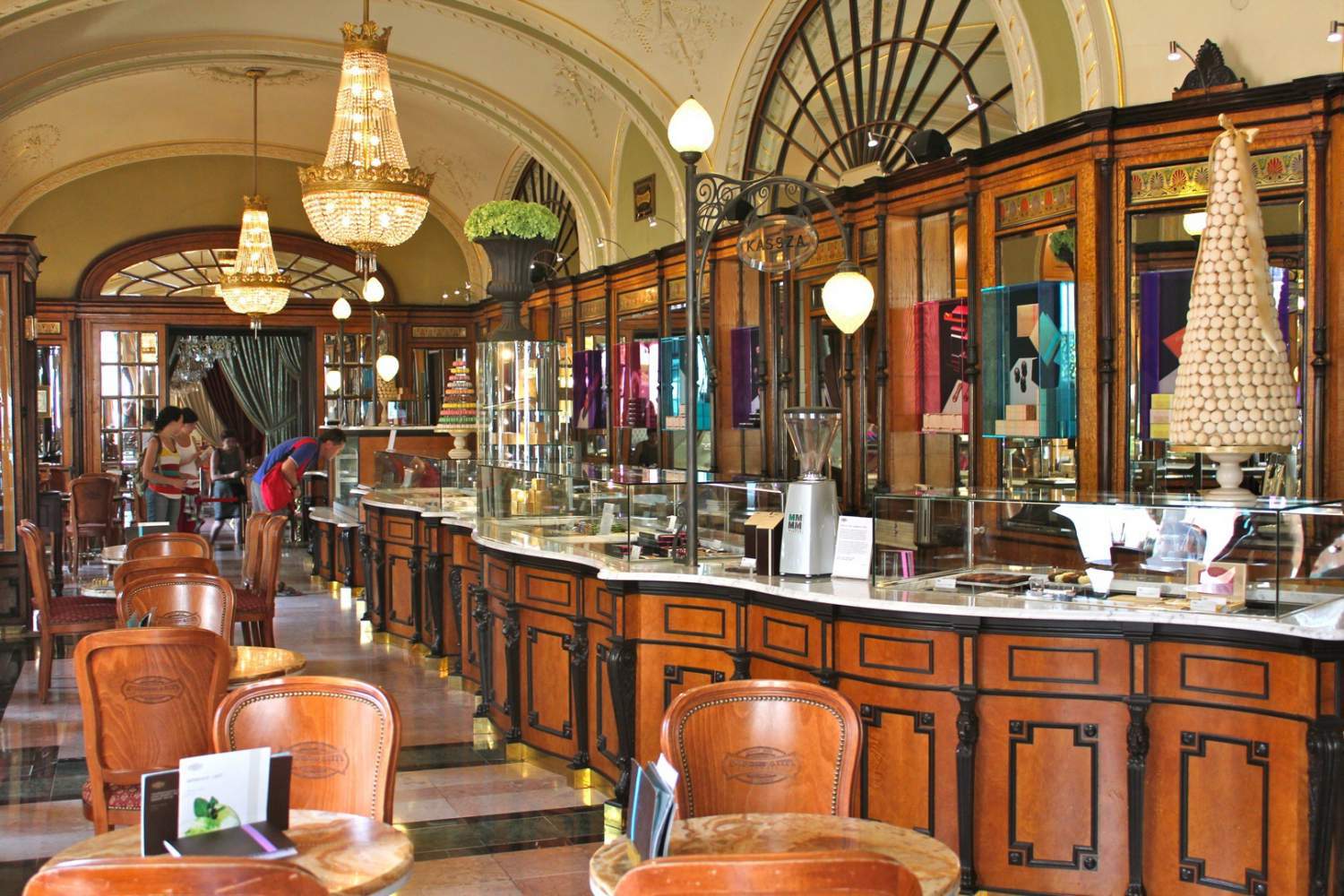 Jégbüfé V, Ferenciek tere 10: The last gloomy, communist-era bakery standing! Like back in the day, pastries are ordered at the counter, paid for at the cash register and handed over by a "comrade" – let's just say his character is appropriate for the setting. The specialties are pogácsa (salty scones) and ice cream during summer.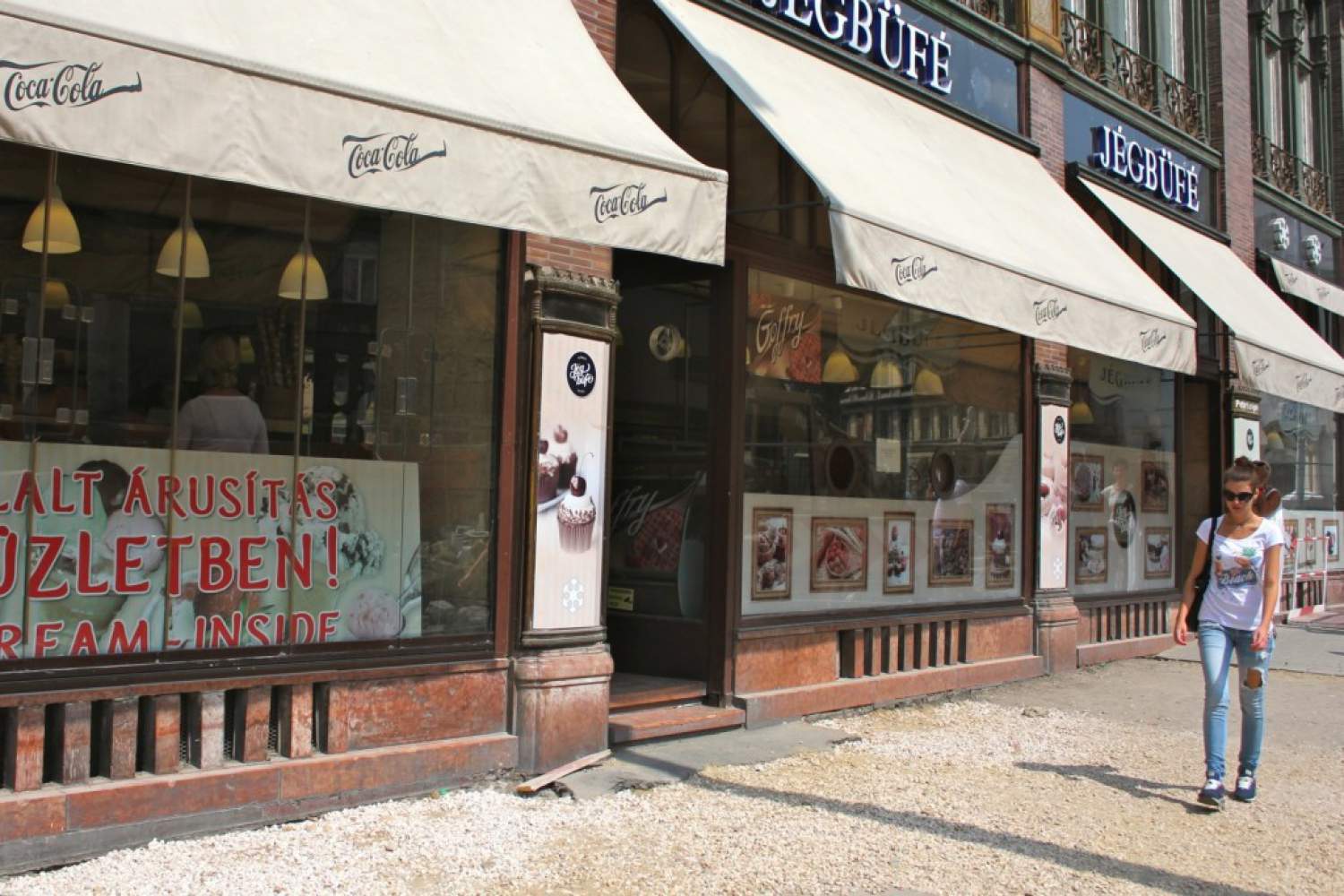 The Living Room V, Erzébet Tér 7-8: In the afternoons, the Corvinus Kempinski hotel serves its famous strudels in a contemporary atmosphere – a much appreciated change of scenery! At 1,500 forints ($7) including coffee, this chic stop is easy on the wallet.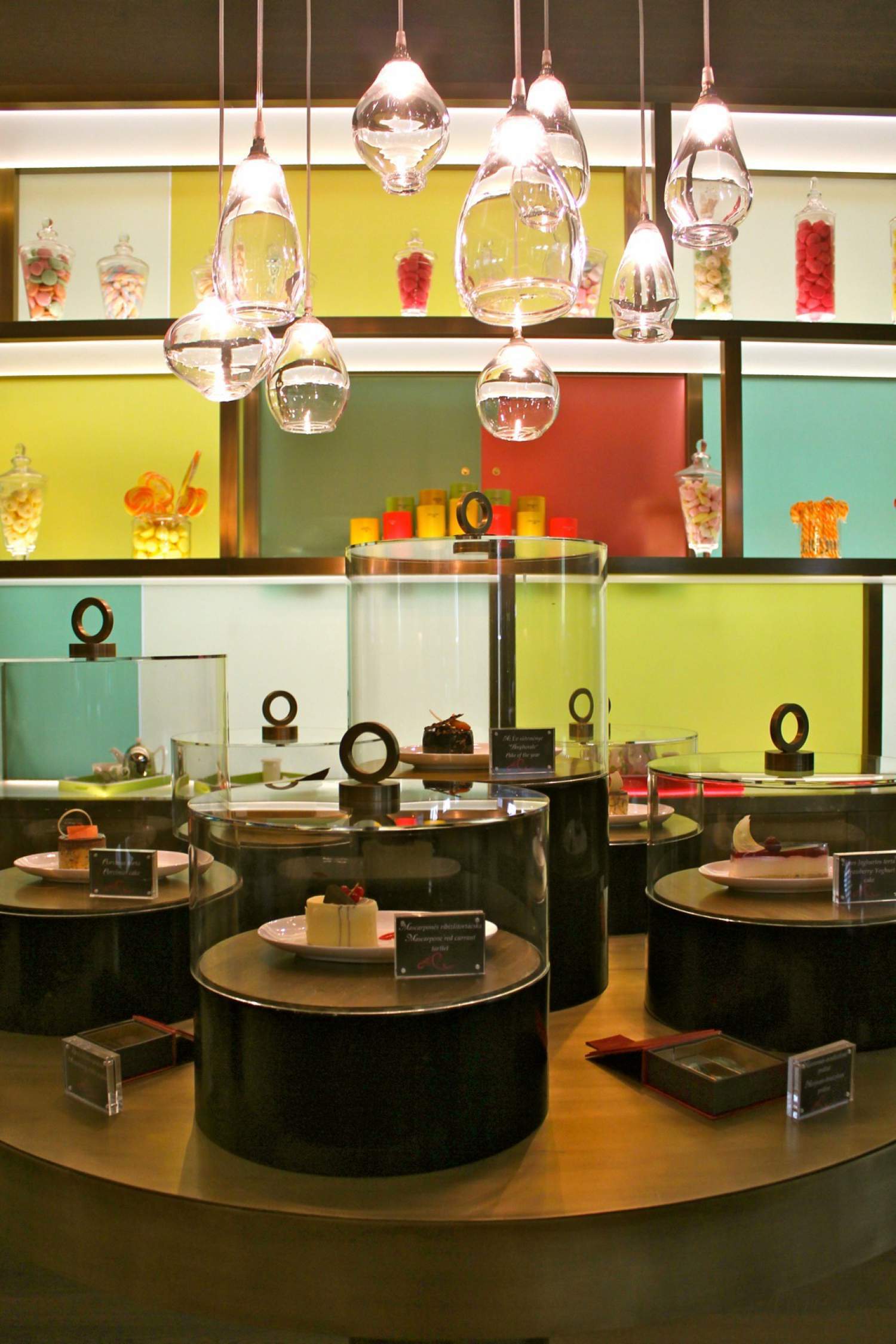 New York VII, Erzébet Krt. 9-11: Formerly housing the New York Insurance Company in Hungary, this place is decked out in baroque gilding and velvet. For coffee lovers looking to try something different, Pikáns is an Americano with a hint of hot pepper!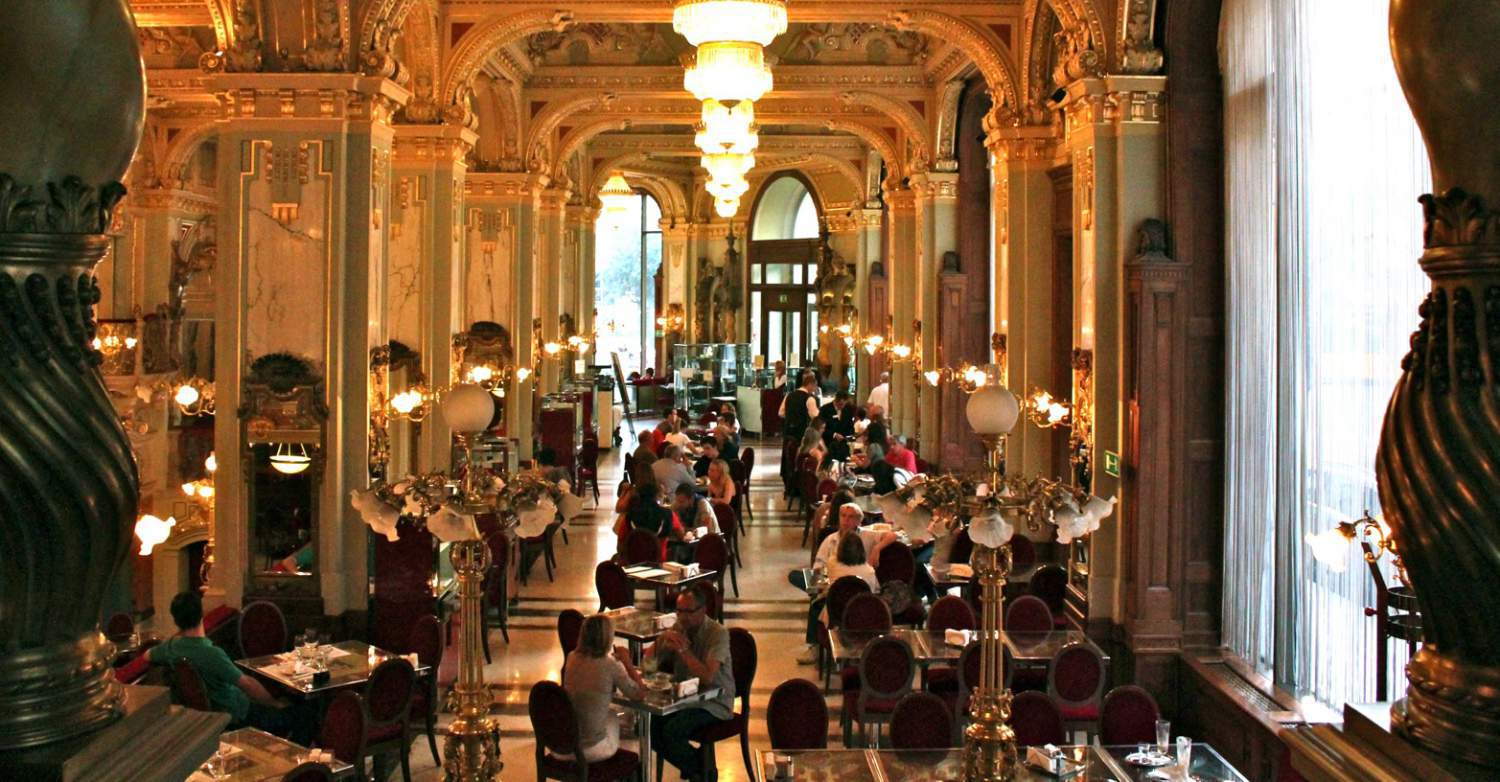 Rüzwurm in Buda, Szentháromság utca 7: This is where I overdosed on Dobostorta while enjoying an authentic and warm atmosphere. Just steps from Buda Castle, it's always (sigh) packed to the brim.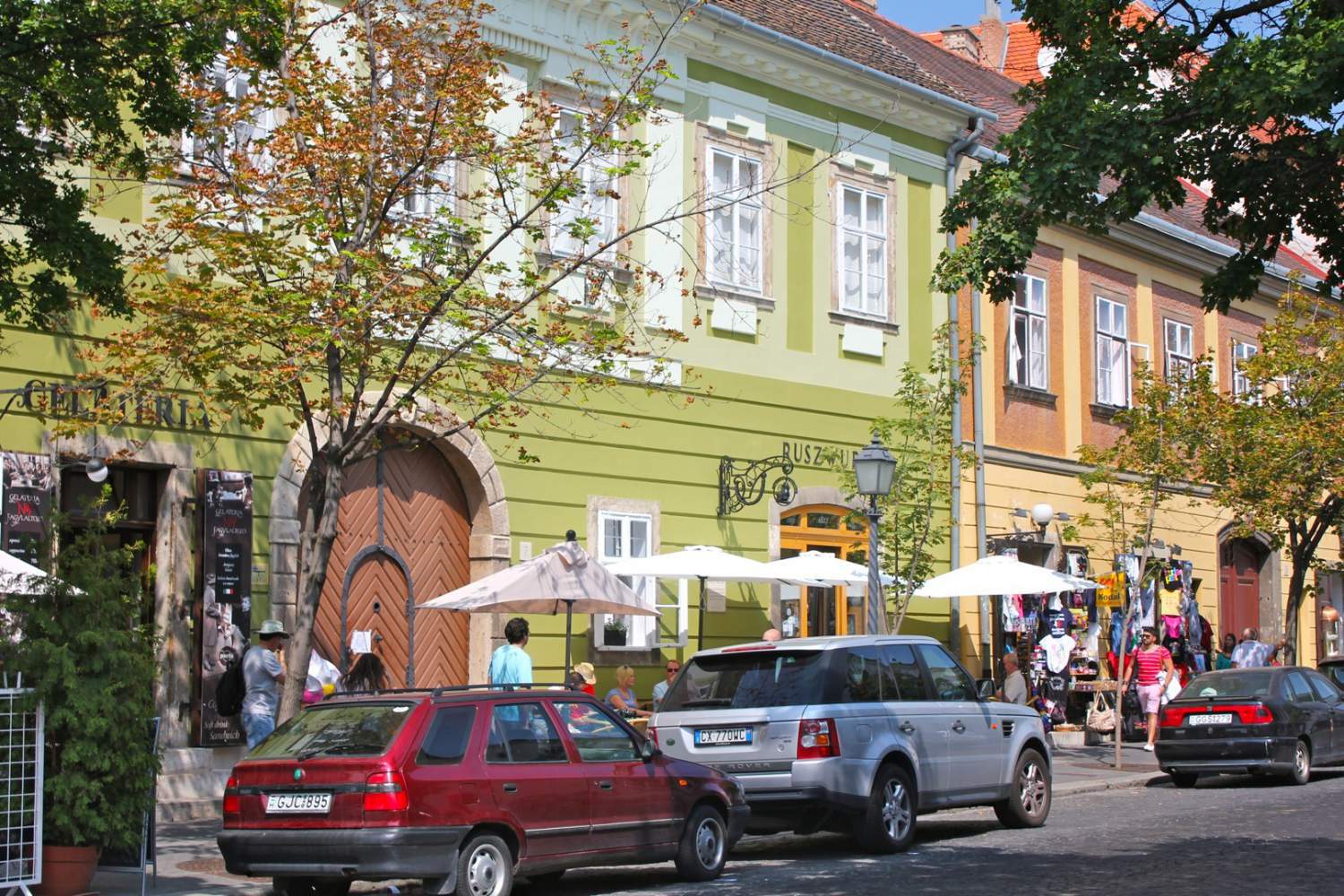 Noé Cukrászda VII, Wesselényi utca 13: Located in the Jewish Quarter, this shop introduced me to flódni, a rich, apple-based cake made with plum jam, walnuts and poppy seeds. Yummy!
Müvésh VI, Andrássy út 29: Just steps from the opera, this bustling café has been attracting artists since 1898, hence its name. Try Esterházy torta, a walnut layer cake with whipped cream, topped by a fondant glaze.
Good to know: tastehungary.com offers a Sweet Walk! On that note, bon appétit or as they say here, jó étvágyat – just don't ask me to pronounce it!
Has our article made you hungry? Find a flight to Budapest here.
The comments and contributions expressed are assumed only by the author. The recommendations, intentions or opinions expressed are not necessarily those of Transat AT Inc. or its affiliates. See terms of use of the Air Transat website.