Nicaragua is often overlooked in Central America with travellers instead choosing eco- adventurous Costa Rica or to take Spanish lessons in Guatemala.
But for those who want an off-the-beaten track holiday, flights to Nicaragua are short and affordable. Many travellers often leave thinking it's one of their favourite countries to visit. Nicaragua surprises with its many volcanoes to climb, beaches to surf, rainforests to discover and incredible towns to explore.
ALSO READ: 6 Nicaraguan Foods You Need to Try
Nicaragua is a relatively small country and so it's easy to visit a lot of different regions to get a flavour of just how much the country has to offer. Here are the most popular cities in Nicaragua and what to do in each of them.
Leon
Leon has always played an important role in Nicaragua as the home of culture and politics. It is often referred to as the intellectual capital of the country. In fact, until 1857 it was the actual capital of country. Today it is home to the National University and many important museums as it was the starting point of the revolution against the government.
Even if museums don't appeal to you, it's worth reconsidering visiting as they are small museums with inexpensive entry fees and really give you a good grasp on the culture of the country.
Once you've had a taste of culture head to Cerro Negro for the famous volcano boarding, where you can slide on a plastic sheet down an inactive volcano at speeds up to 75 km/hour. This experience isn't available anywhere else!
Las Peñitas
Just outside Leon is the laid back beach town of Las Penitas. It's not as busy or as expensive as trendy San Juan del Sur. If you're looking to catch some waves but avoid the crazy parties this is the place to go.
This is also great for families as there are lots of great activities and day trips from visiting turtles to mangrove tours.
Granada
One of the prettiest cities in all of Central America. The architecture in the historic area of Granada is stunning. It has a very different feel from Leon and you can see the influence of the Spanish settlement in its colourful colonial buildings and cobblestone streets.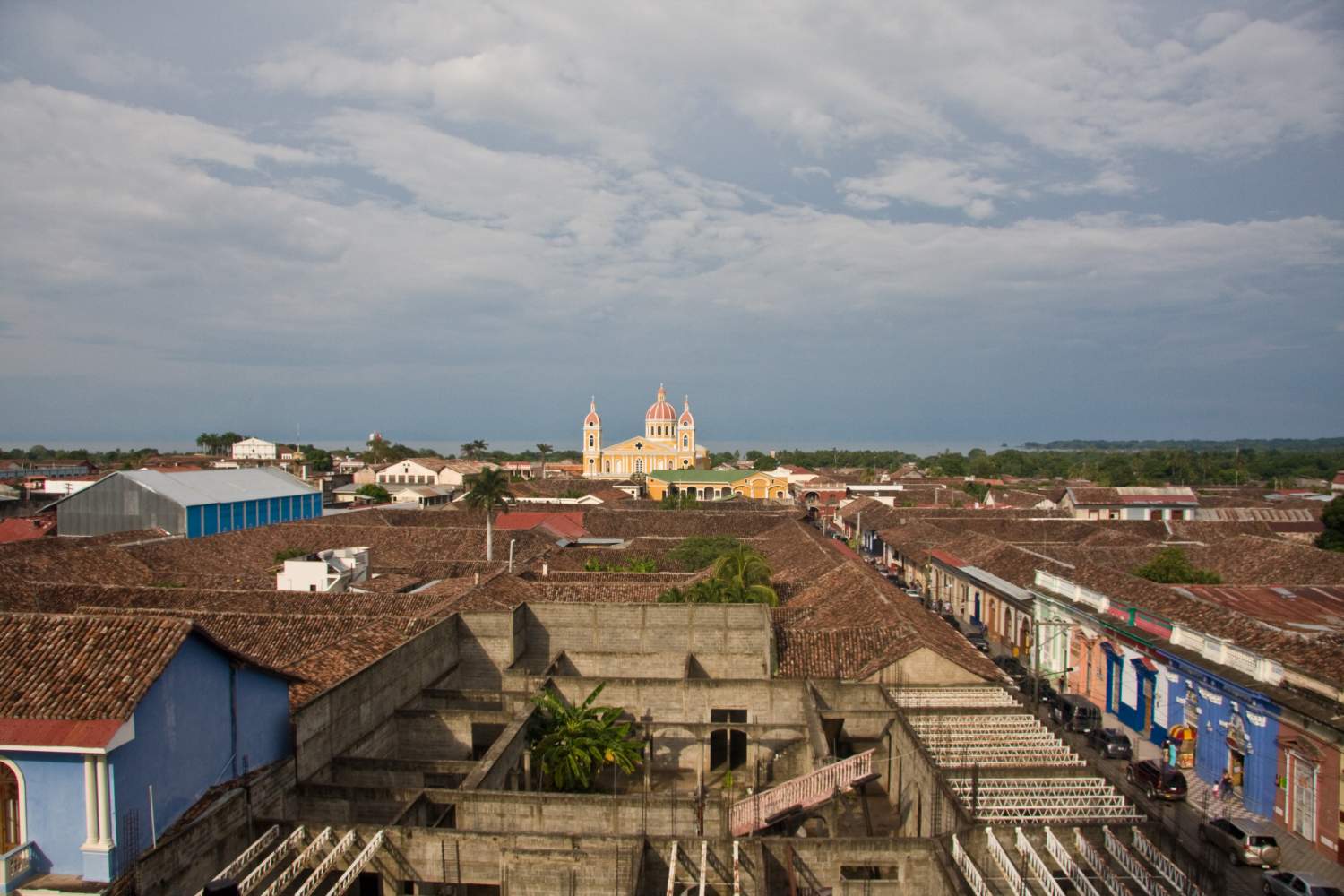 Granada is great for travellers who are wary of traveling to places where they do not speak the language. Granada is tourist friendly with lots of English and if you grow tired of beans and nice there are plenty of green juice, salad shops and even a McDonalds. Granada is also a great base as it's close to the Mombacho and Masaya volcanoes, the famous markets of Masaya and the crater lake at Laguna de Apoyo.
Ometepe
It's amazing that this freshwater island has maintained its tranquility and avoided overcrowding when so many people rave about visiting Ometepe.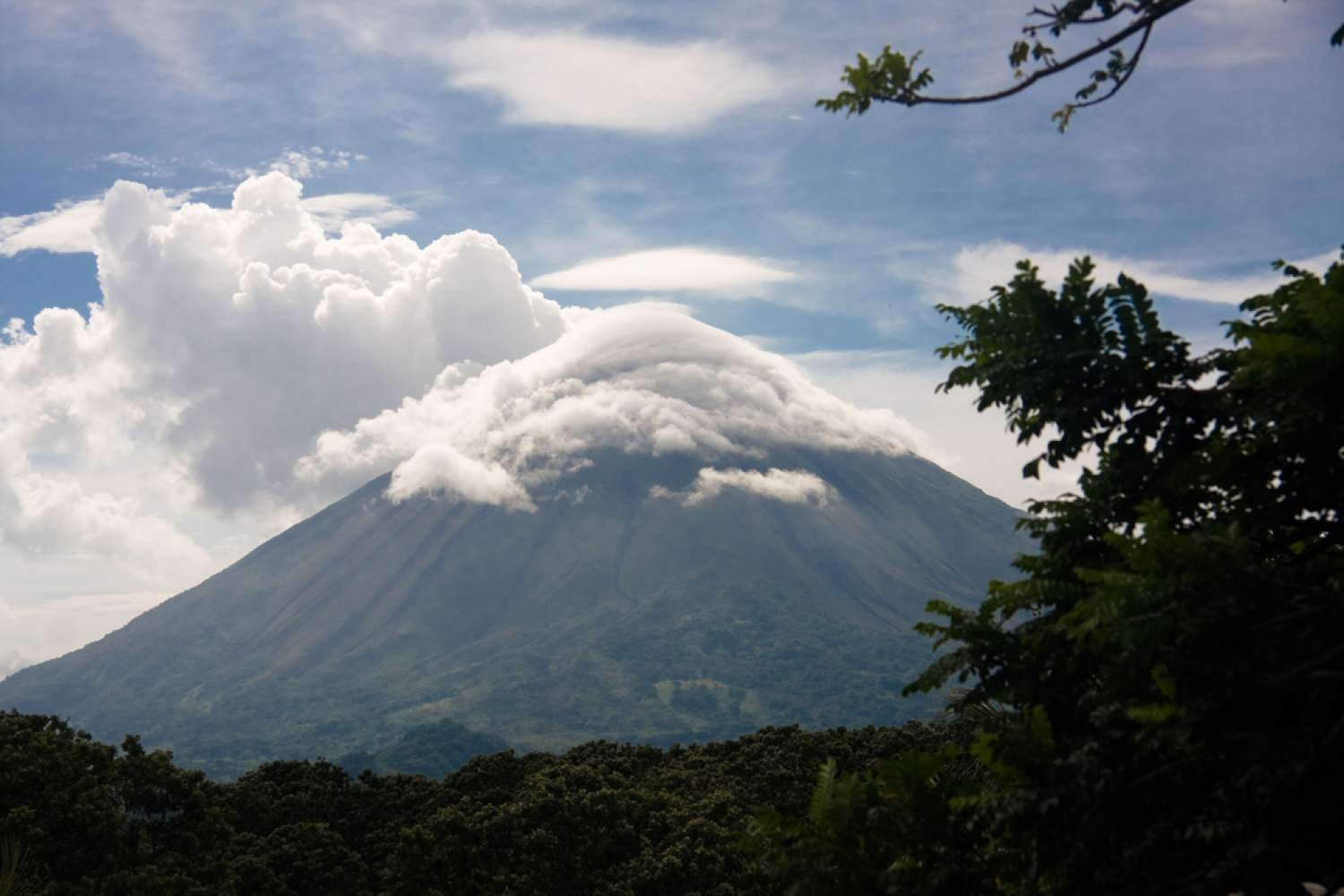 The island was formed by two volcanoes, Concepción and Maderas, that joined. Given the terrain, visiting can be a rustic experience but it is also adored by nature lovers. The island is easy to travel with lots of bike rentals and locals who will simply offer to pick you up.
There are fantastic opportunities to kayak the surrounding waters or to hire a guide to navigate the trails. Many hotels and tour operators run eco-friendly operations and have grown up on the island.
San Juan del Sur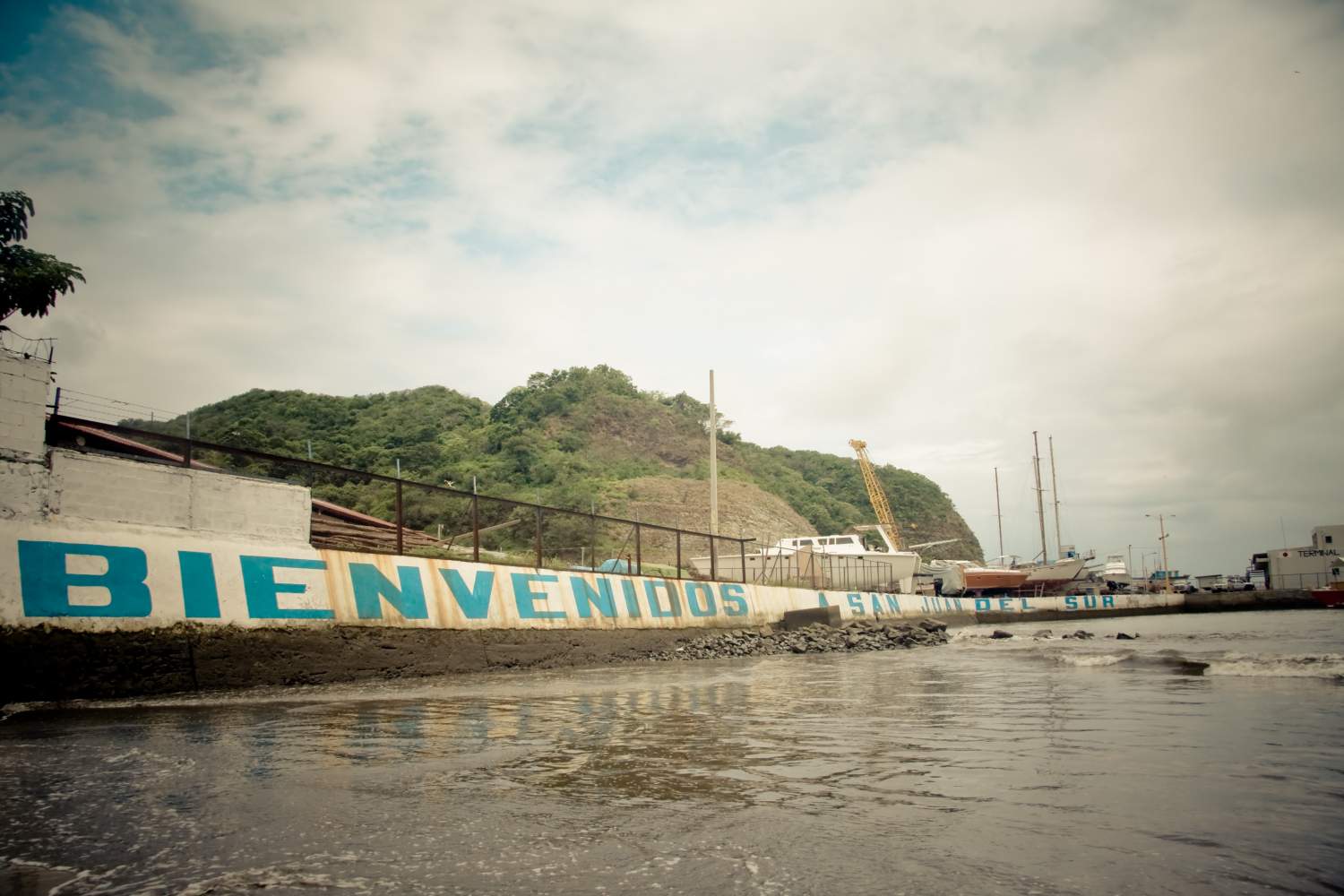 This beach side town has experienced the most change over the last decade as the area has gained international recognition as one of the best places to surf. Once a small modest fishing town, many expats now call San Juan del Sur their home.
The international presence has meant that new developments have included the comforts travellers crave, like hot water and comfortable beds but the costs have also increased accordingly.
Although it's known to be a party town, famous for Sunday Funday pool parties, there are lots of opportunities for a more laid back experience.
In addition to surfing, there are many yoga classes and day trips to keep anyone occupied.
Little Corn
One of the best spots to scuba dive in the Caribbean, the Corn islands comprise of two islands aptly named Little Corn and Big Corn. Those looking for the white beaches and turquoise waters flock here even if they don't scuba.
Little Corn is a bit quieter with fewer resorts, and budget friendly prices. It's easily to walk the whole island which is only two kilometres wide. But it's also only a short ferry ride to Big Corn.
Discover Nicaragua in one click here.
Cover photo credits: Bacon is Magic
The comments and contributions expressed are assumed only by the author. The recommendations, intentions or opinions expressed are not necessarily those of Transat AT Inc. or its affiliates. See terms of use of the Air Transat website.