Over the years Nicaragua has quietly becoming the darling of Central America. It has all the charm and natural beauty of Costa Rica at a fraction of the price and it's easy to get a cheap flight to Managua. 
Adventure seekers love the numerous options for explore within this small but easily traveled country. If you're looking to get off the beaten path here are 6 great adventure sports in Nicaragua.
Volcano Boarding at Cerro Negro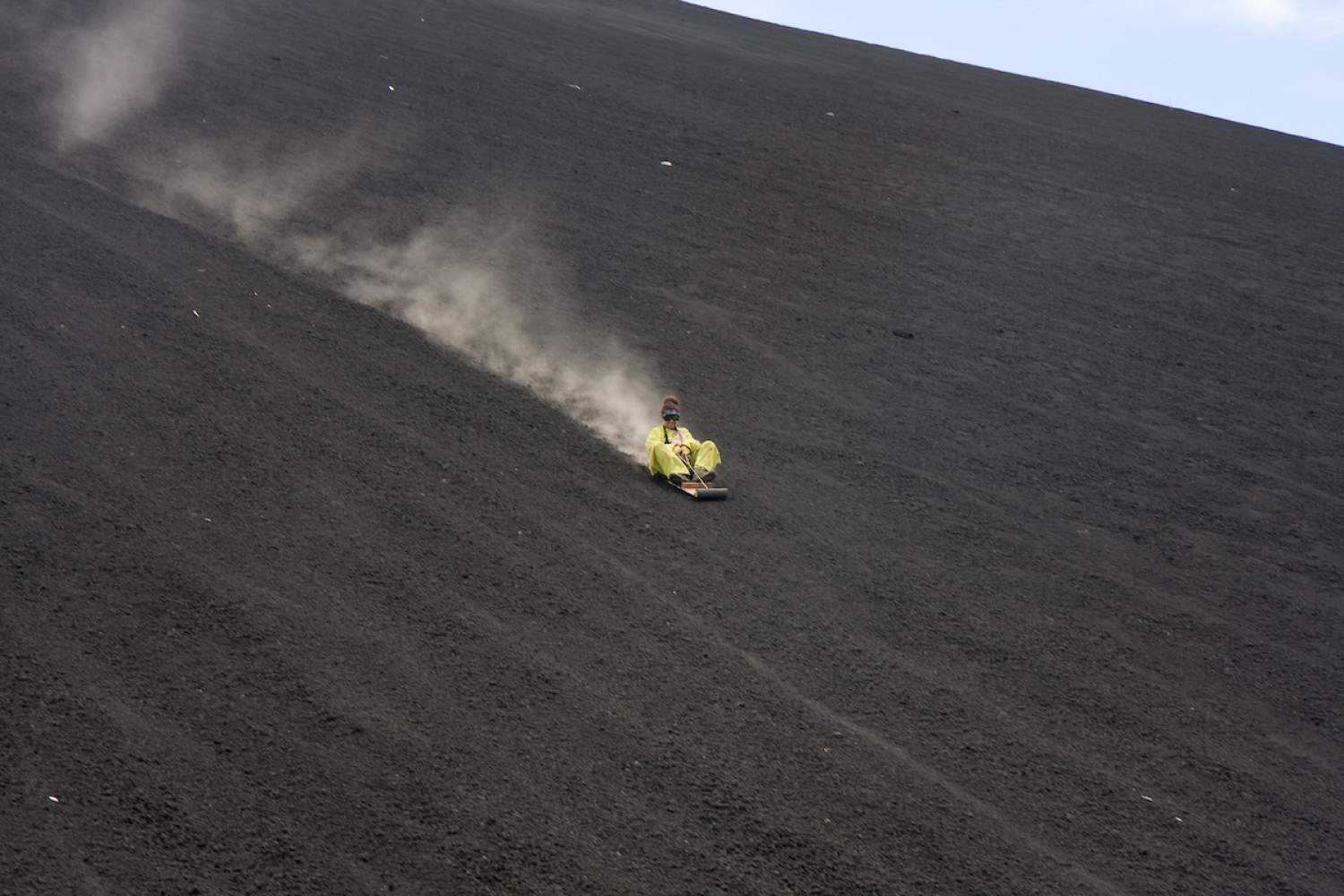 Perhaps one of the most unique activities in Nicaragua. Just outside Leon, travellers can jump on a plastic board and barrel down Nicaragua's youngest volcano, Cerro Negro.
Not surprisingly, this activity was invented by an Australian hostel owner in Leon. It's an hour hike to the top of the volcano carrying the board, goggles and bright orange jumpsuit so travellers need to be in good shape. Sadly it only takes a minute or two to reach the bottom of the volcano but it is the ride of a lifetime.
Camp Overnight on a Volcano
Sunset walks are very popular at one of the active volcanoes Telica where you hike through a a forest, fields and along an inactive crater that has become a lake. As dusk approaches, the smoking volcano calms and you can peer into the volcano to see the glowing lava. 
Stay the night and enjoy the morning sunrise from the top of Telica.
Surfing in San Juan del Sur
This small town was once a fishermen's village but due to its beauty and proximity to great waves it's become a well developed tourist town.
That shouldn't dissuade you from visiting as it's a great place to learn how to surf. More experienced surfers can ask around for the beaches where the pros surf as this town is often scouted internationally for professional surfers. 
If you're looking for something a bit less developed try Las Penitas, just half an hour outside San Juan del Sur. 
Hiking Ometepe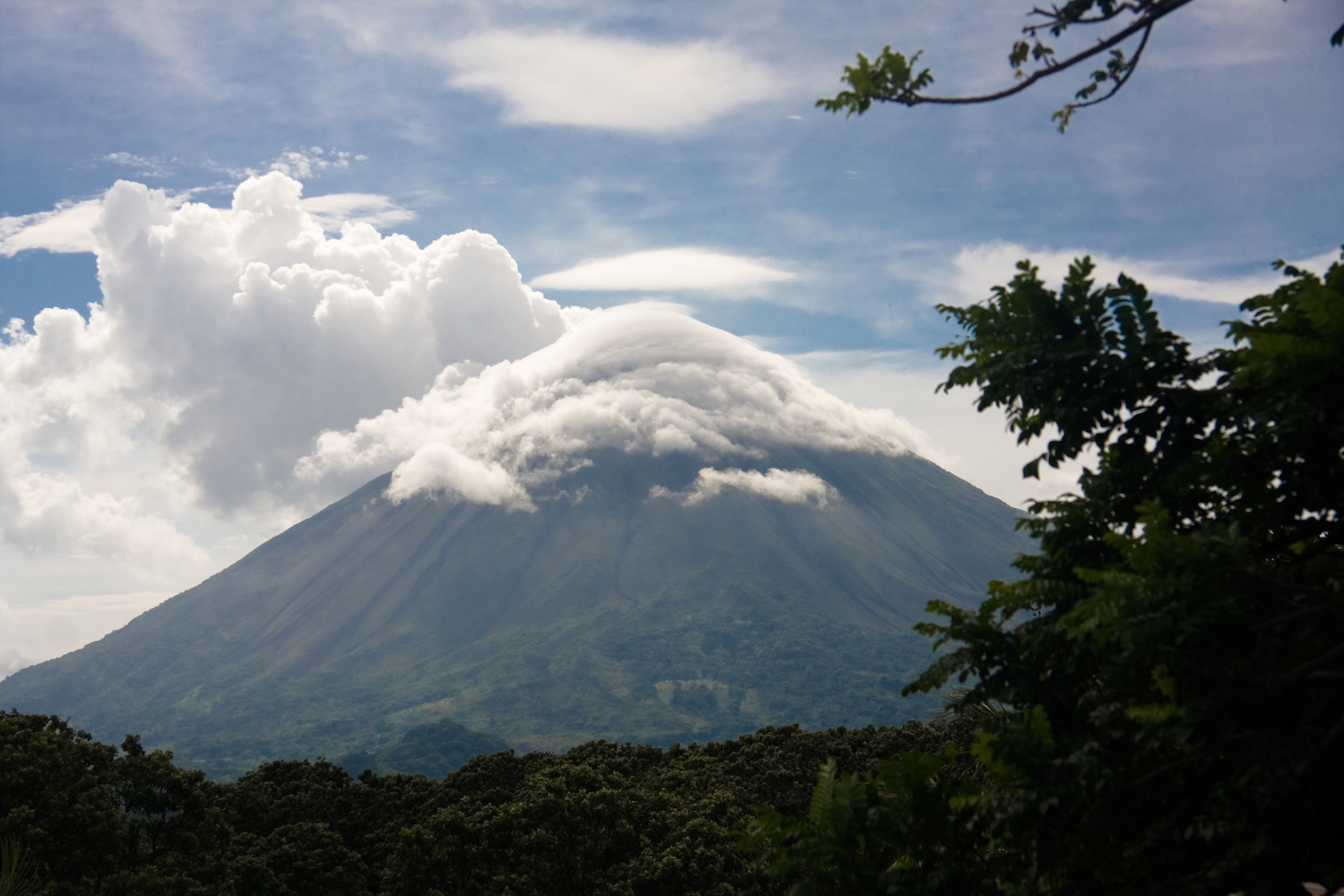 Nicaragua is a country of volcanoes and there are plenty of hiking opportunities but Ometepe is one of the most popular to visit.
It's best to spend a few dollars and hire a guide to go hiking. Not only does it help the local economy but also some of the mountains can be tricky to navigate and it's common for unguided tourists to get lost.
Swim Somoto Canyon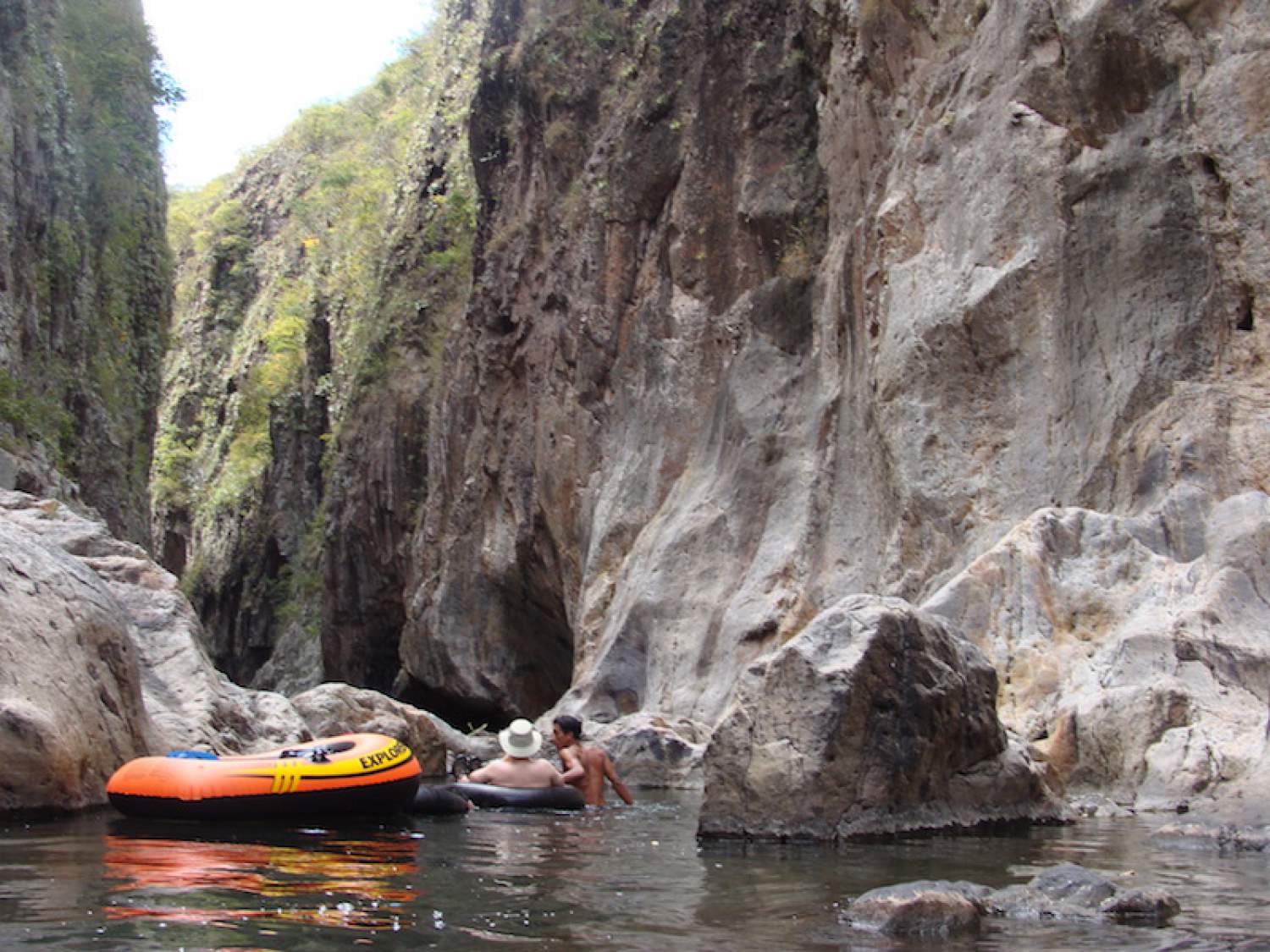 In northern Nicaragua, this canyon was recently discovered by international geologists. It's often referred to as Nicaragua's Grand Canyon yet tourism is slowly developing in this canyon where you can cliff jump, hike, swim and tube through the water. You'll find mostly locals in this spot as it's far from overcrowded. 
Scuba Dive or Snorkel in the Corn Islands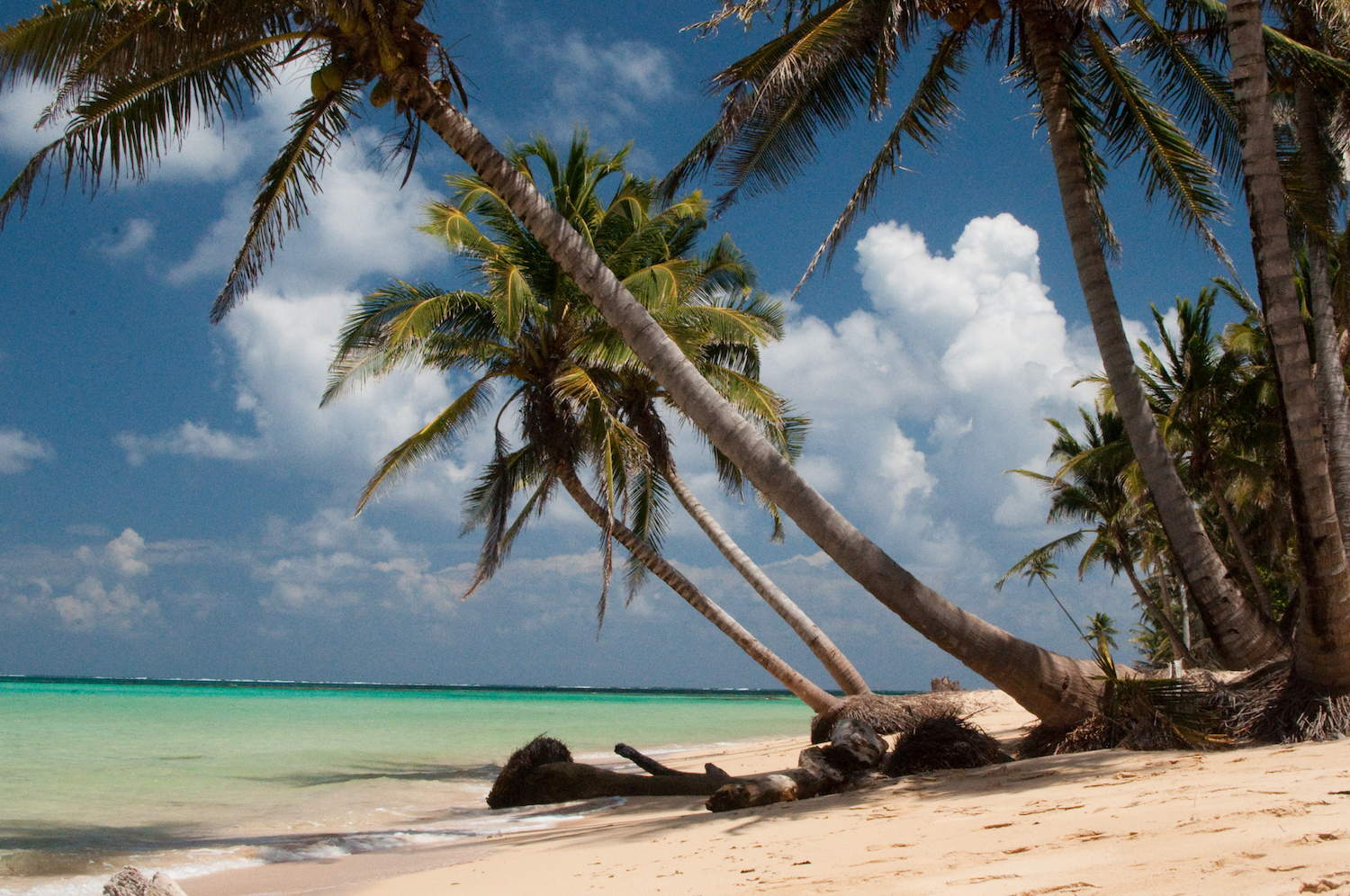 Although the Corn Islands are a bit more challenging to reach, they are one of the least inexpensive places in the Americas to get certified for Scuba diving and diving here is very affordable.
Divers love the active coral reefs with plenty of marine life to warrant a series of dives. 
Images © Blue Sonicboy, Brian Johnson & Dane Ka, BaconisMagic, Tobias Eder, BaconisMagic.
 The comments and contributions expressed are assumed only by the author. The recommendations, intentions or opinions expressed are not necessarily those of Transat AT Inc. or its affiliates. See terms of use of the Air Transat website.