What are the most popular foods of Italy? We tend to think of Italy as a homogeneous country when it comes to food. But Italians think differently. Each region of Italy, influenced by its neighbors and its geography, has a different cuisine based on its history. For example, up in the mountains in the north it is common to cook a lot of stewed meat with butter, but in the south there is a lot of seafood cooked in olive oil. As a result, one of the best parts of your vacation in Rome will be a taste of authentic Roman food. So if you're wondering what to eat in Rome besides pasta, here are six dishes to be on the lookout for in this delicious city. Along with a few restaurants where you can try them!
Fried artichokes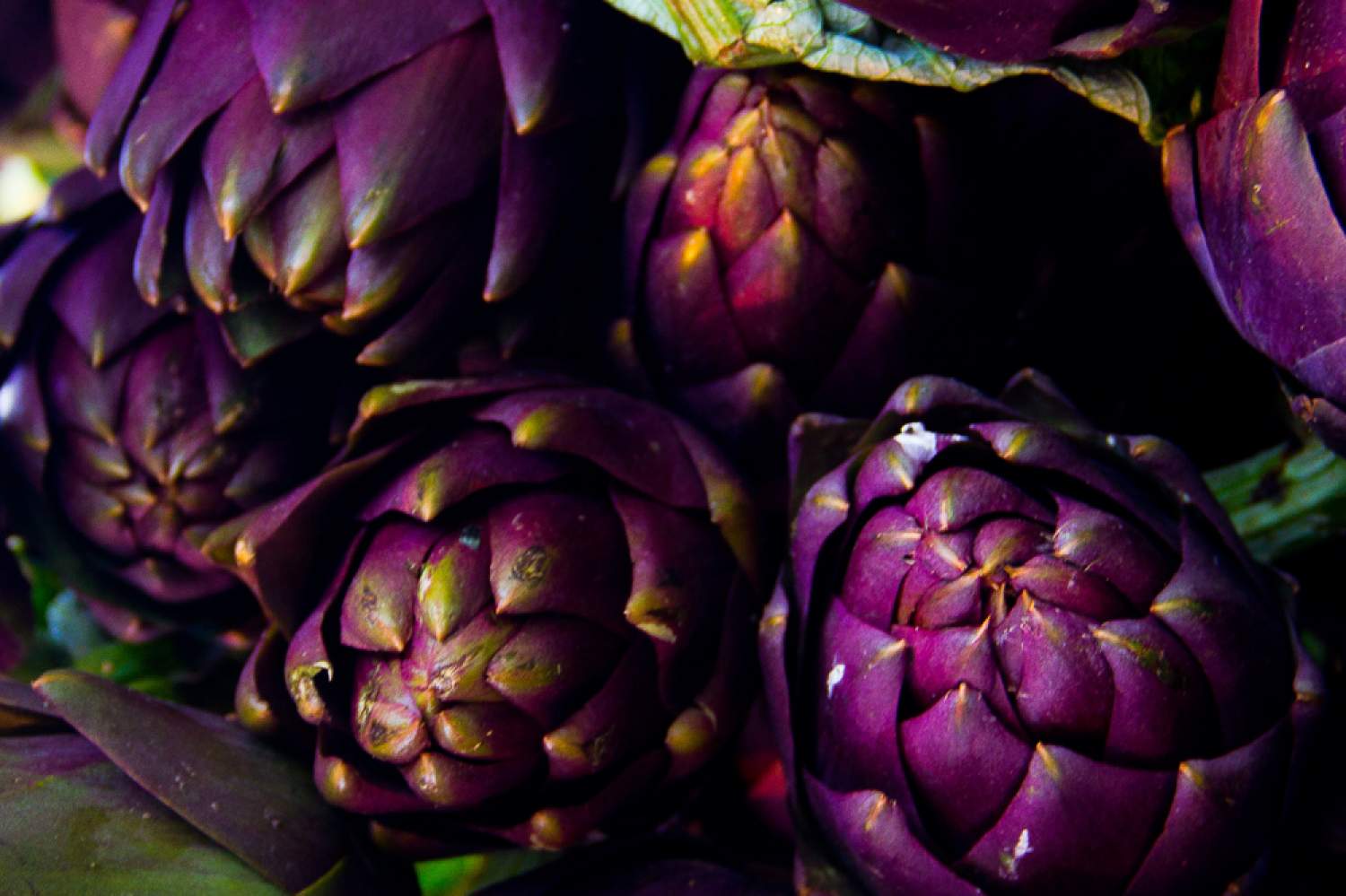 If there was just one thing you were allowed to eat in Rome, it would have to be an artichoke. Roman artichokes are synonymous with Roman cuisine. In fact, the European Union has given them protected origin status because they are so important to the food culture of Rome.
Since they are only available from February to May, they are also a great reason to visit Rome in the winter. Instead of the famous carciofo romanesco, you're likely to get imported or frozen Roman artichokes at any other time of the year.
During the winter, you can find them in a lot of dishes, prepared in a number of different ways. The light and crunchy fried artichokes, which originated in the Jewish ghetto of Rome, are the most famous. You can find them all over Rome and they are known as carciofi alla giudia or fried artichokes the Jewish way.
Artichokes cooked in olive oil, white wine and mint, known as carciofi alla romana, are another traditional dish to look out for.
Puntarelle Salad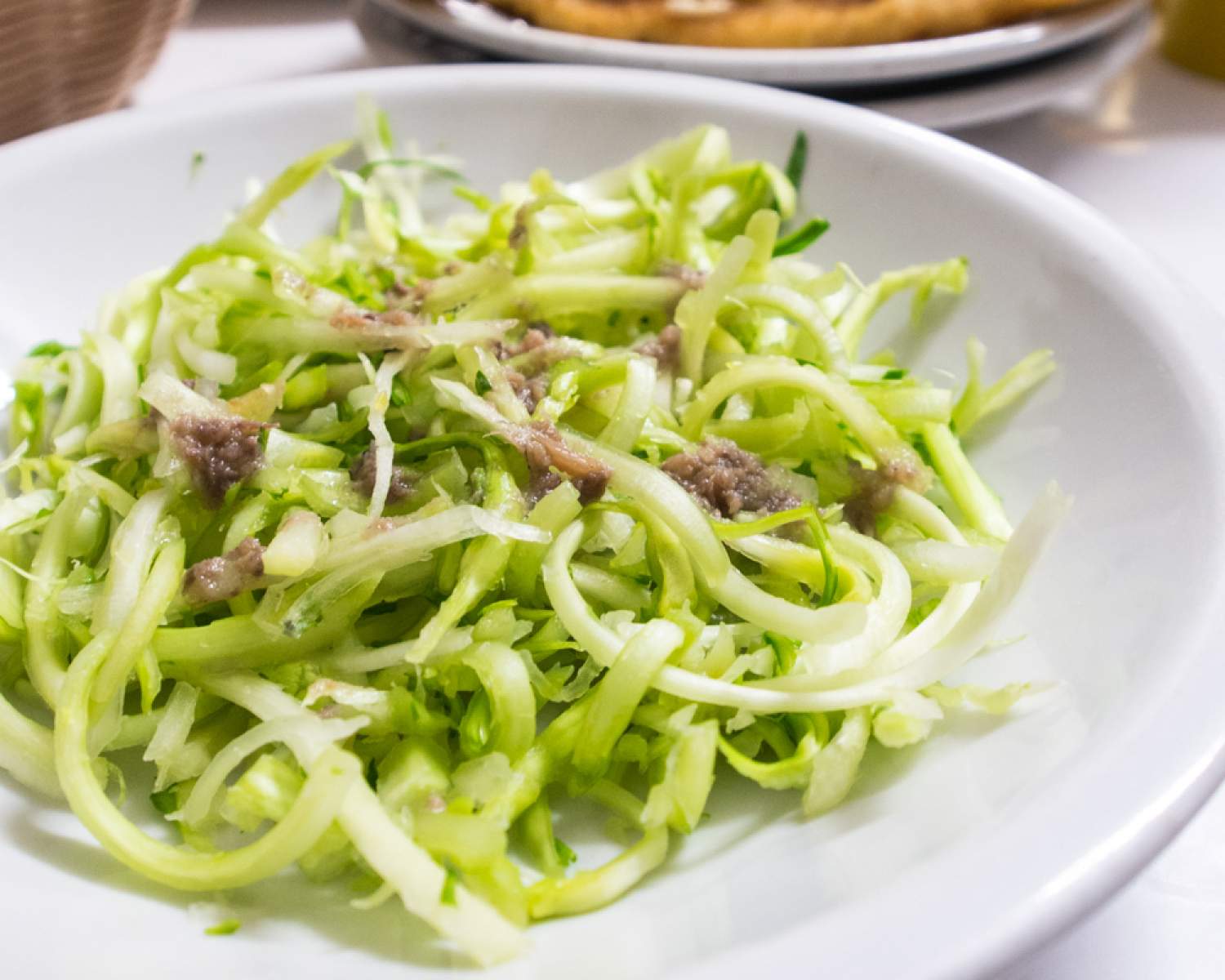 A classic Roman salad with a bitter green served only during the winter. Similar to chicory, it's so bitter on its own that it has to be soaked in water until it curls up.
In fact, it's one of the few salads in Italy served with a vinaigrette. The vinaigrette is made with anchovies, garlic, olive oil and wine vinegar. Don't be afraid of the anchovies if you're not a fan. They're only there to give the salad a little saltiness, which helps counteract the bitter greens.
Cacio e Pepe
Leave it to the Romans to figure out a way to make pasta delicious with nothing more than cheese and pepper – hence the name cacio e pepe in the Roman dialect. Pecorino Romano, a cheese made from sheep's milk, provides the addictive saltiness and creaminess to this simple dish. In a classic recipe, the water from the starchy pasta is used to make this amazing creamy sauce.
You can find an amazing version at the popular Italian deli, Salumeria Roscioli. But if you can't get a reservation, don't worry. It's one of the most icocic things to eat in Rome and every district in Rome has a delicious version.
Fried Cod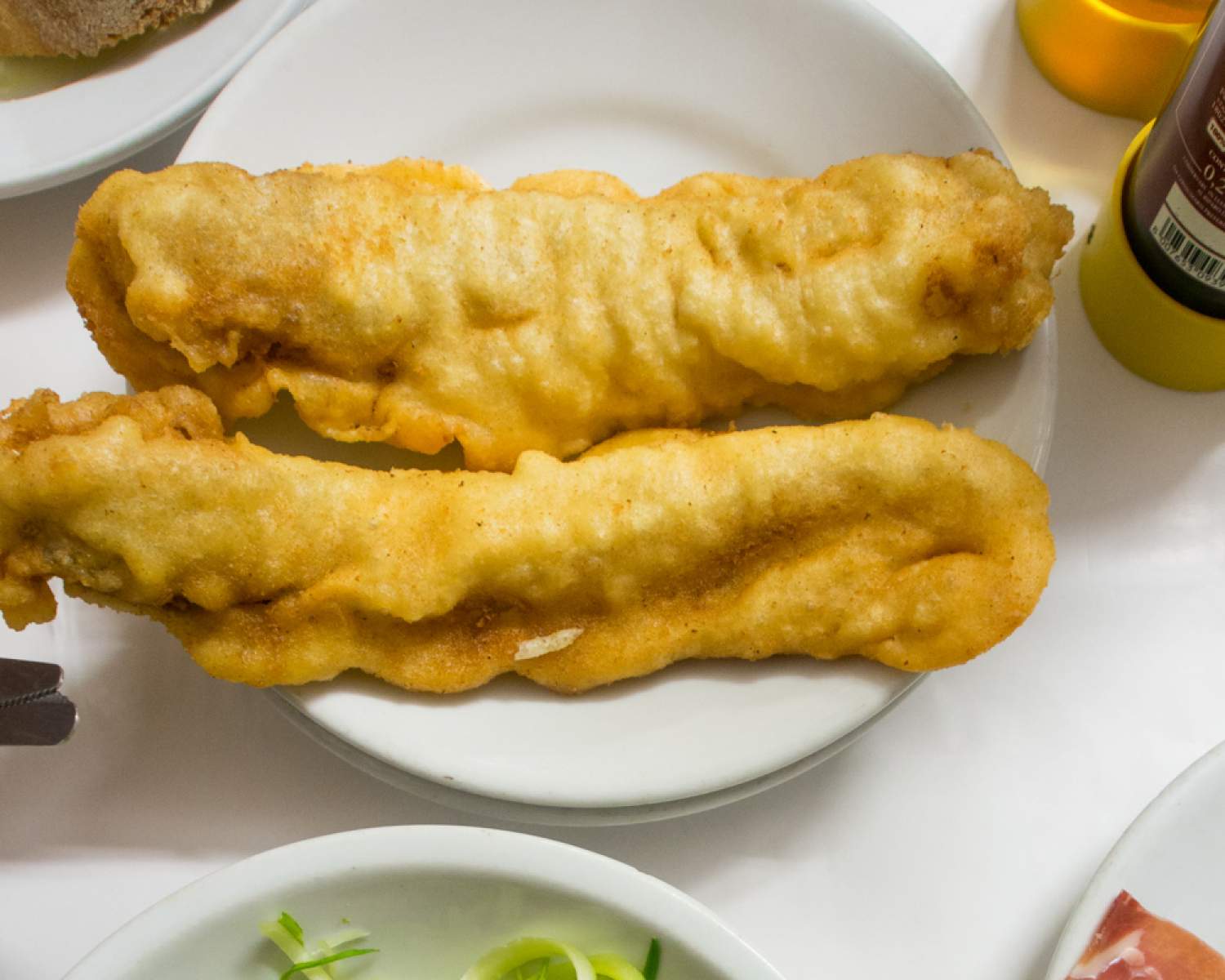 Although Rome is a landlocked city, one of the most typical Roman dishes is deep-fried battered cod fillet. It is also known as filet di baccala. These are often found in pizzerias in Rome. But the most famous place where you can eat filet di baccala is at the Dar Filettaro, a small restaurant very close to the Piazza Navona.
The restaurant has a tiny menu, as everyone comes for the cod and a seasonal garnish. Most tourists pass by without a clue that this place is full to the brim with locals inside.
The restaurant doesn't take reservations, so you might have to wait 10-15 minutes for a table. But it's worth it and the prices are very reasonable.
Roman sliced pizza
There are many different pizzas in Italy and many say the best is in Naples, others swear it's in Rome. While Neapolitan pizza has a thick crust, Romans have a preference for thin crust pizza. The debate is very similar to the New York vs. Chicago pizza debate as it really depends on your personal taste.
But one thing that is unique to Rome, and great for tourists, is that it is very common for pizza to be sold by the slice. Pizza al taglio is almost exclusively found in Rome. As opposed to what we know as pizza by the slice, it's often a big, long pizza, and you decide how many inches of it you want. It's scissored, sliced, and then weighed.
It's perfect for travellers who can't commit to one flavour and want to try a few options.
Suppli
Suppli are fried rice croquettes filled with meat and cheese and are a classic street food to eat in Rome. Intended to be an inexpensive snack, the fillings include ground beef, off cuts of meat, and meat cooked in a tomato sauce. The meat is stuffed with a slice of cheese, traditionally mozzarella. Then it is deep fried to reveal a decadent snack.