Food brings people together, and discovering local food is the best way to immerse yourself in the local culture of the Roatan. You're not visiting the Roatan to eat pizza and burgers, are you? Exploring a new place through local cuisine is our favourite way to get to know a destination.
Island food on Roatan generally consists of stewed or fried chicken, pork or seafood, rice and beans, cabbage salad or coleslaw, and fried plantains. There are also local specialties like a McCoy or tapado,  stews made in large pots over an open fire, usually at a party in someone's yard, conch soup, whole fried fish or the Garifuna soup called machuca, a creamy coconut milk fish soup. One of the iconic local dishes is a baleada, a typical Honduran food brought over from mainlanders who moved to the island. Baleadas are fresh flour tortillas cooked and spread with refried beans and hard cheese with your choice of toppings (scrambled eggs, avocadoes and shredded chicken), a breakfast staple.
Here are a few of our favourite local places that are popular with local expats and islanders alike, and in our opinion, the best restaurants in Roatan:
Cal's Temporary Cantina
Located on the eastern part of the island, past French Harbor, Cal's has an island-texmex fusion menu, quirky staff and some of the best views on the island. It's located on the top of the ridge so diners can look out over three stunning bays.
BJ's Backyard
BJ's Backyard is a fixture in the community of Oak Ridge. It's a popular meeting spot for east-end expats to grab some excellent and affordable eats and catch up. Don't miss their shrimp burger and some of the best fries on the island.
La Sirena de Camp Bay
It's a bit of a drive to reach La Sirena, but it is worth it. La Sirena is on a dock over the ocean in Camp Bay, and serves up traditional island food with a million dollar ocean view. Be sure to try the lionfish, rum punch and coconut shrimp.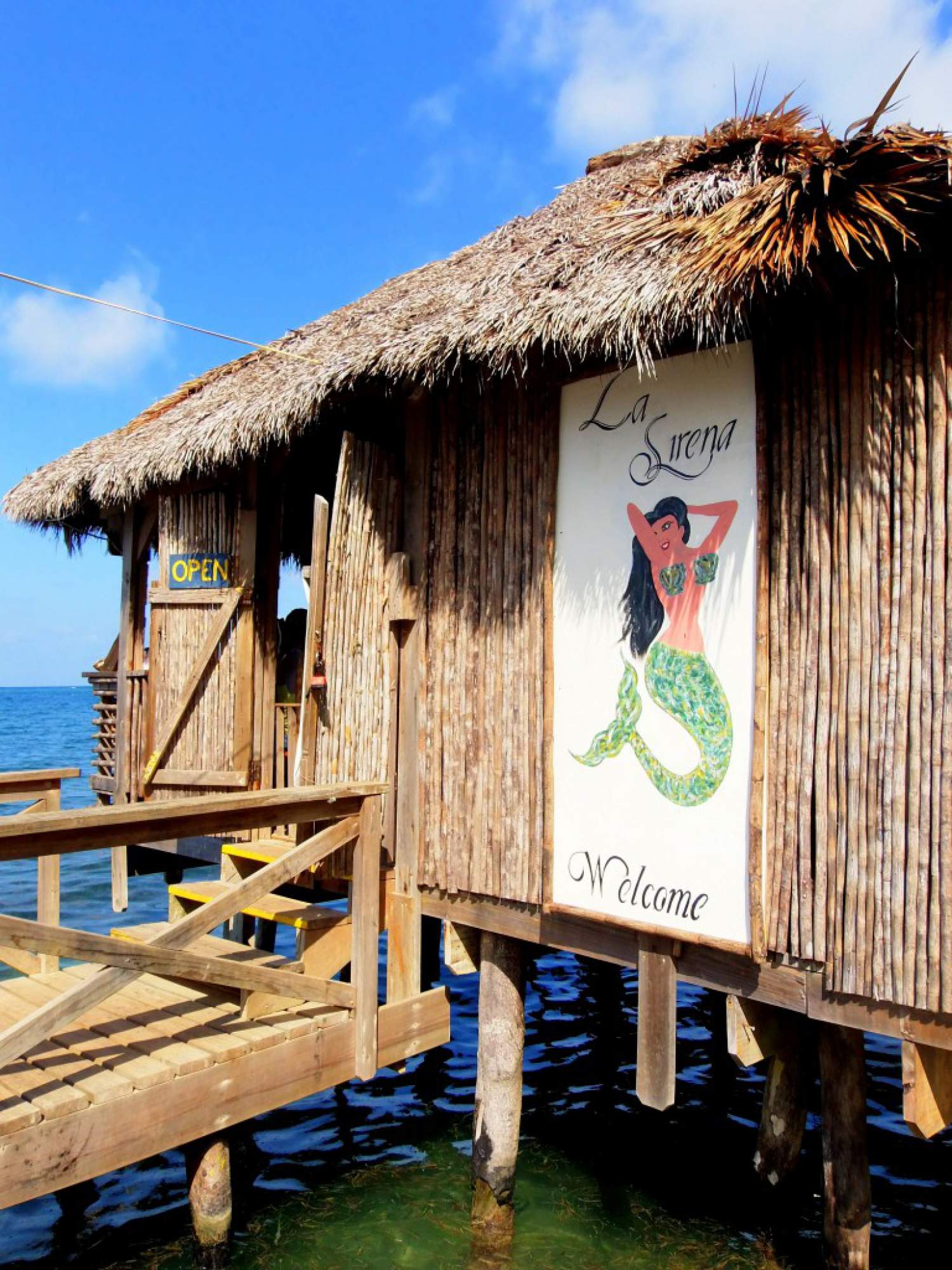 Garifuna Living Foods
Garifuna Living Foods is one of many delicious Garifuna restaurants in Punta Gorda. This is the place to order machuca. Come here and you may even learn a Garifuna phrase or two if you're friendly with the server.
Anthony's ChickenAnthony's Chicken is a staple in the backpacker community of the West End. Recently renovated, it is our favourite place for a chicken baleada. Proprietor, Doña Rosie, is the friendliest restauranteur in town.
After the sun goes down, the street food carts are rolled out. This is truly where the best local cuisine lives. Don't be afraid to say 'lo que sea' ("whatever") if you're not sure, and see what you end up with – chances are it will be delicious!
Cover photo credit: Rika Purdy
Hungry now? Book a flight or an all-inclusive package to beautiful Roatan.
The comments and contributions expressed are assumed only by the author. The recommendations, intentions or opinions expressed are not necessarily those of Transat AT Inc. or its affiliates. See terms of use of the Air Transat website.