Since travel is all about experiences, learning and self-transformation, we're mooring in Roatán, Honduras. "For all" dares you to face your fears and explore the waters of the Bay Islands. So grab your fins and snorkel! "For you" invites you to push your limits even further and go a little… deeper: what if you conquered scuba diving on this trip? So many great things begin with "what if." What if you accepted one of these challenges…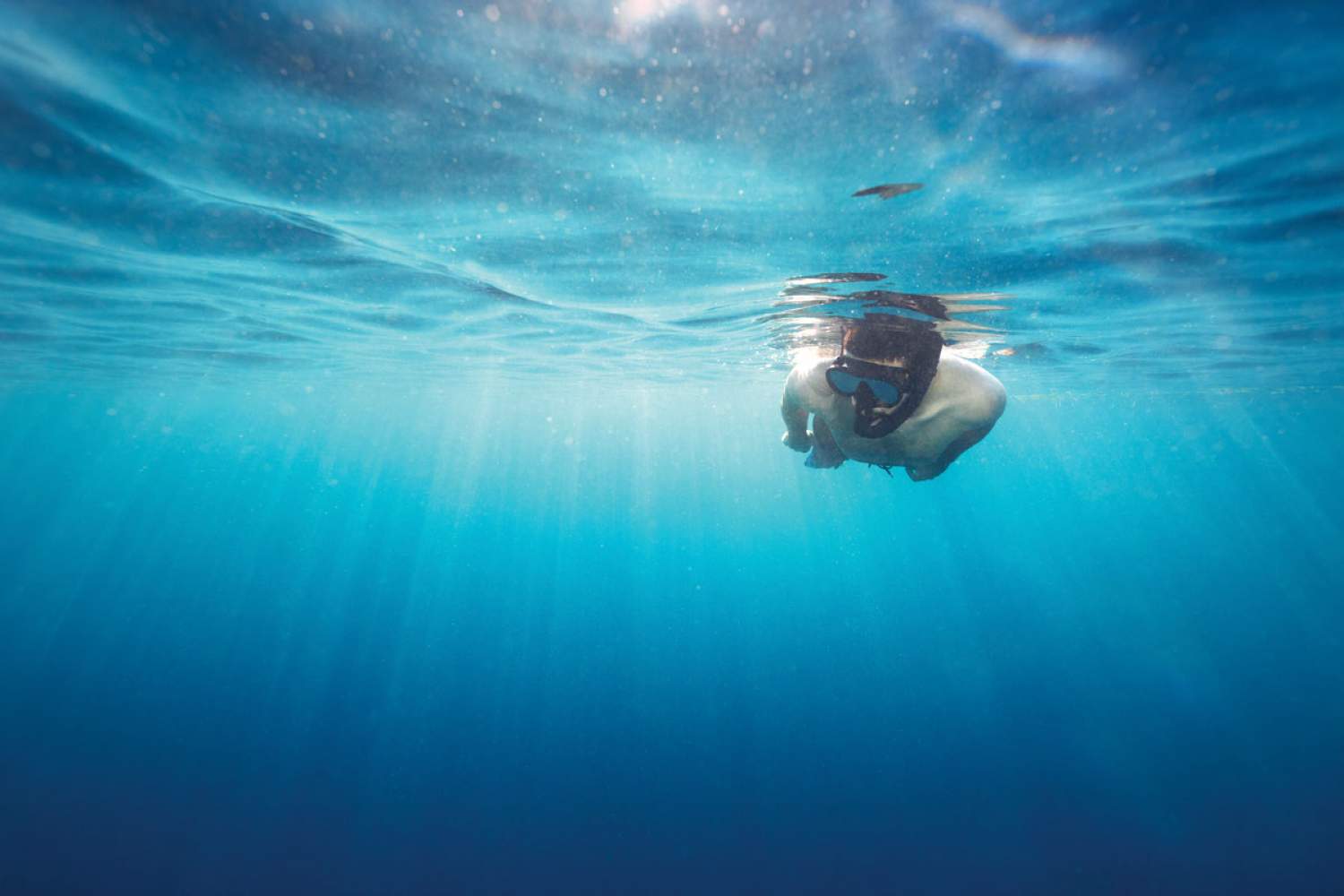 For All
Like a Fish in Water
Roatán, the largest of the Bay Islands, is one of the most beautiful diving destinations in the world. What makes it so appealing? The fabulous Meso-American Reef. This coral system, stretching 1,000 kilometres from Yucatán to Honduras, is the second largest in the world after Australia's Great Barrier Reef. This protected marine area in the Honduran archipelago is home to an incredible biodiversity of aquatic ora and fauna. Healthy coral teems with life, and you don't have to venture too far from shore to appreciate its beauty!
Indeed, the entire archipelago is surrounded by a lagoon. In Roatán's warm, fish-filled, crystalline waters, you can explore with your snorkelling mask just a few metres from the beach. This is especially true in West Bay, where toddlers are likely to encounter Nemo for the very first time. At Anthony's Key Resort, you can even snorkel with the "neighbours," a family of dolphins living in the nearby waters.
Now that you're feeling brave, are you ready for an adrenalin rush? Then head to the Whale Shark & Oceanic Research Center on Utila Island for a swim with these gentle giants of the sea. They ply these waters every year from September to Christmas, as well as in March and April. Goosebumps guaranteed!
For You
This Way to Your Diving Certification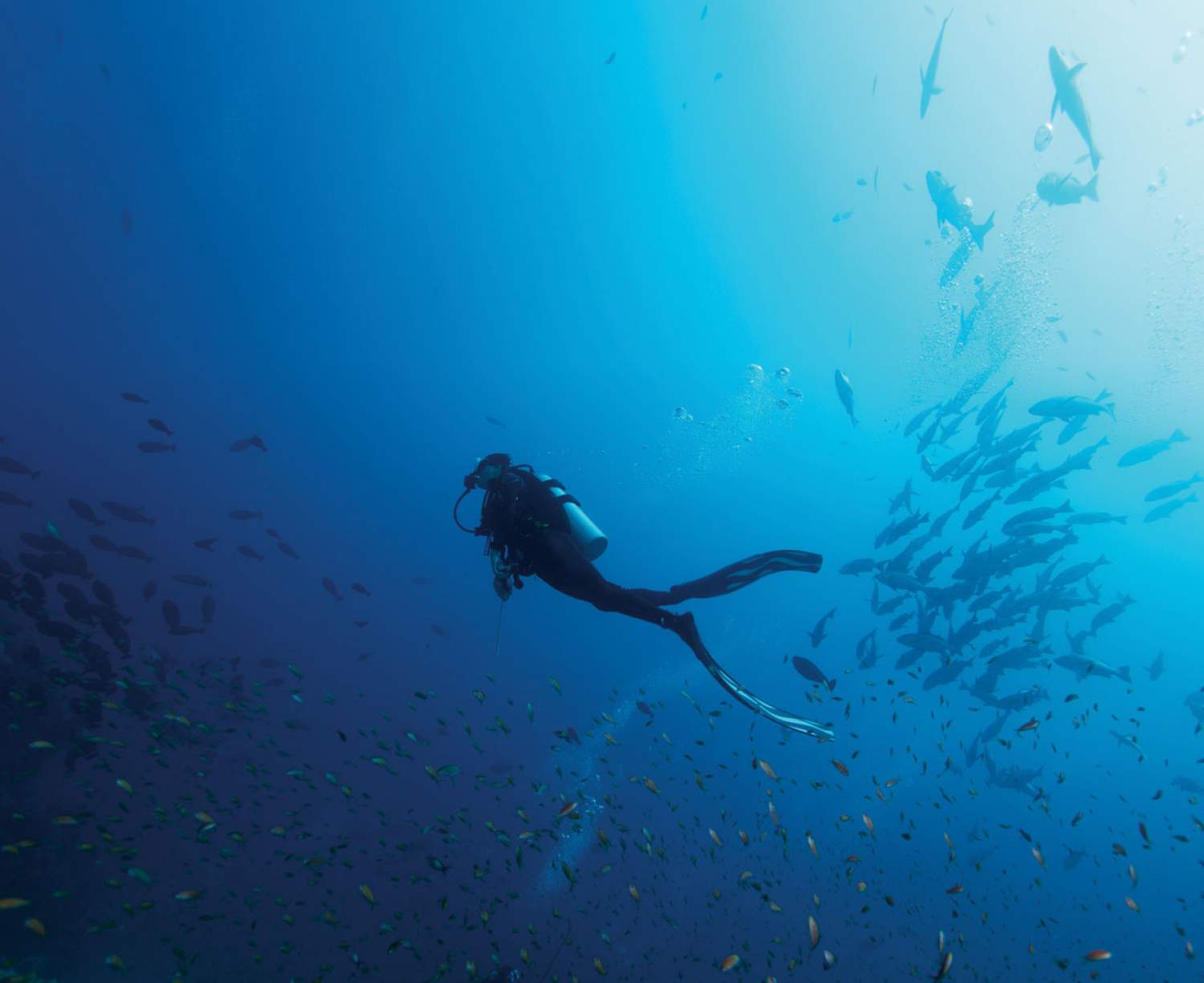 The deep sea makes us fear the worst. Diving equipment, complete with oxygen tanks, looks a little intimidating… and then there's the simple fact that we're not amphibious! If you only knew the bliss of diving, you wouldn't let any of these things stop you from taking the plunge.
There's nothing quite like the endless freedom of diving. The weightlessness and the silence of the infinite blue are sheer ecstasy. Diving anchors us to the moment, aware of nothing more than our environment, our diving partner and our instruments. Every moment is precious. When you dive, you feel the spirit of an explorer, and a whole new world, strange yet wondrous, beckons beneath the waves.
What could be better than plunging into scuba diving in a destination renowned for the beauty of its seabed? Combining a seaside vacation with courses for a PADI open water diving certi cation is a perfect balance of pleasure and practicality.
With hotels equipped with good diving centres and sites for divers of all skill levels, Roatán is literally the place to learn to swim with the sharks. And it won't be long before you discover the "Hole in the Wall," one of the destination's most popular diving sites.