Like Roatan, Utila and the Cayos Cochinos archipelago are part of the Islas de la Bahía, where a unique marine life reigns thanks to the colossal Mesoamerican coral reef that characterizes the area. Travellers from all over the world come together for the legendary diving experience that the islands famously offer. One thing's for sure – they will charm you!

Utila : A diving paradise
Utila is the island of choice for learning how to snorkel as the cost of a PADI certification (Professional Association of Diving Instructors) in Honduras is cheaper than anywhere else in the world. Also, its seabed is full of gems and its diving centers are buzzing with divers, from beginner and advanced levels.
Utila Dive Center
Board your boat from the Utila Dive Center's dock and head towards the sea. Your guide, who knows the seabed through and through, will know exactly where to drop the anchor.

Once underwater, silence settles in, plunging you into a quasi-meditative state. While you'll only hear your breath, take a moment to enjoy the magnificent view of the colourful landscape that surrounds you. Then, follow your guide through the corals and underwater caves. Spot different fish species, and if you're lucky, swim with whale sharks and dolphins!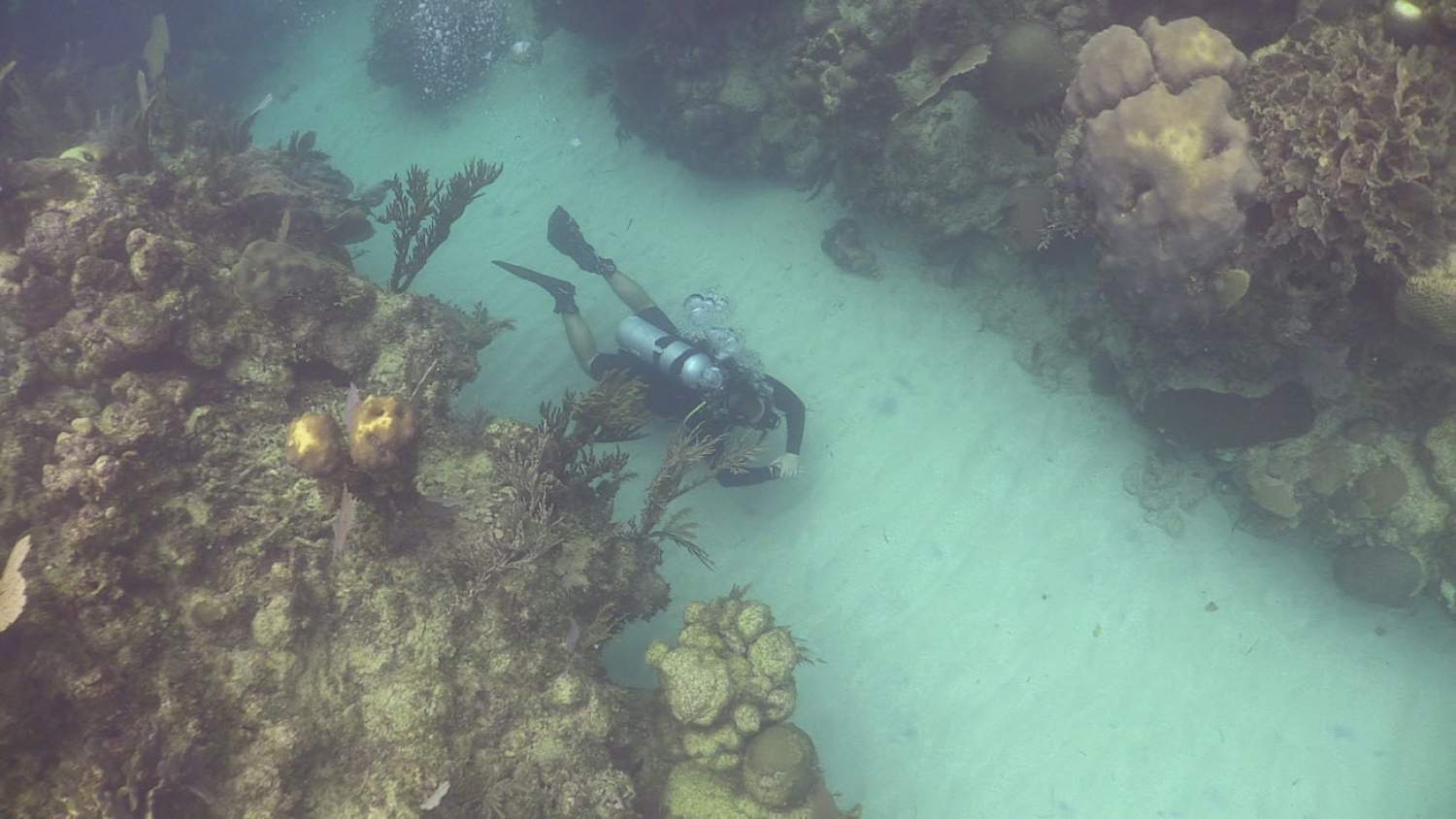 Useful tips:
The center also offers a night diving activity;
It's possible to purchase a package that includes diving courses and accommodation with the Utila Dive Center;
If you've never snorkelled before, allow approximately four days to get certified.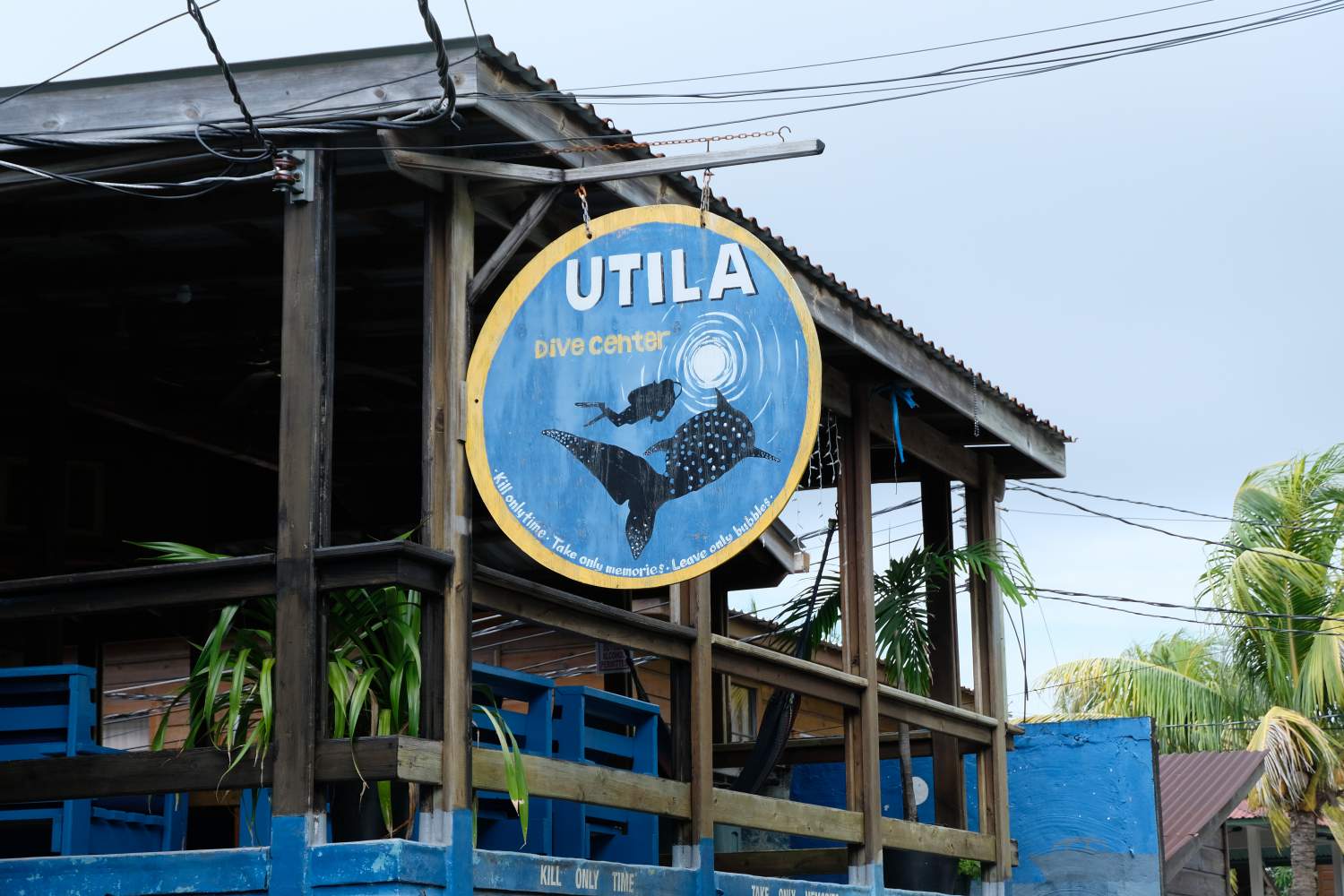 The Jade Seahorse Garden
Visit the tropical and eclectic Jade Seahorse Garden, located on Lozano Road, a small street adjacent to Main Street, Utila's main road, as its name suggests. You won't know where to look first! You will be captivated by its mesmerizing, fairy-tale-like universe crafted through unique architecture and works of art that are composed of pearls, glass bottles and colourful ceramics of all shapes and sizes. Let yourself be tempted by its shop, where traditional crafts are put forth.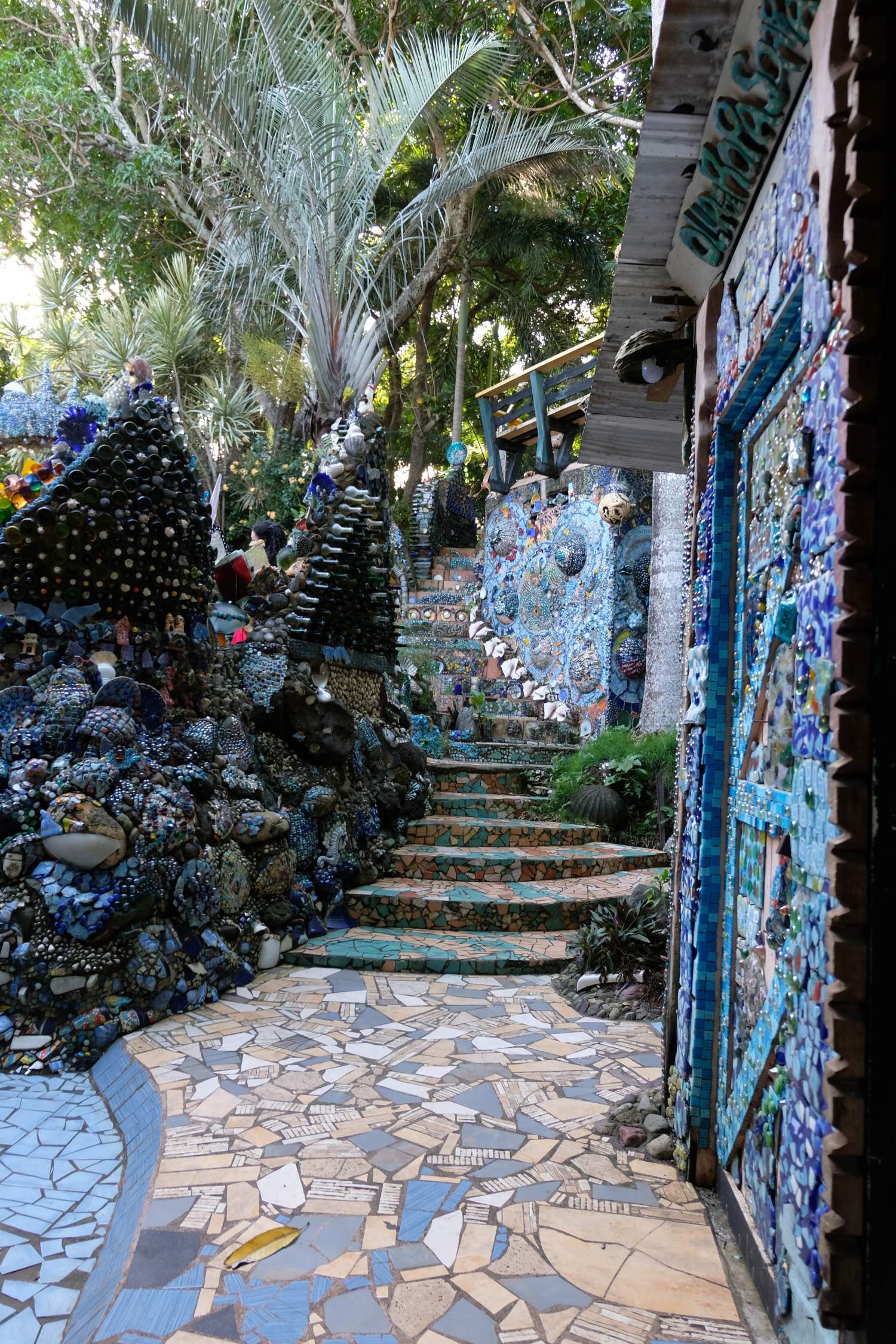 Useful tips:
Entrance to the gardens is free;
The Jade Seahorse has a shop, a restaurant, and rooms to stay in.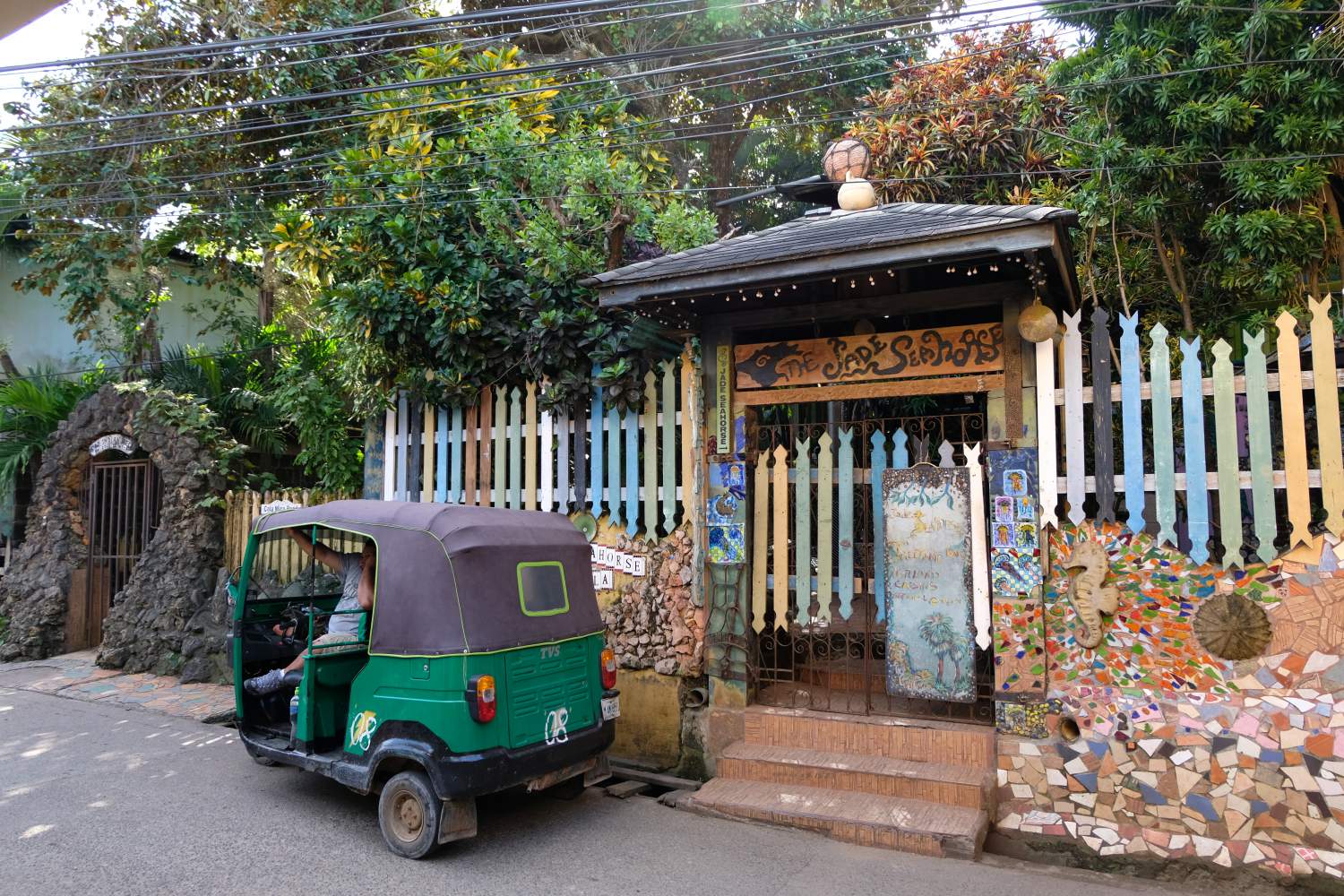 Mango Tango restaurant
Known for being a prime location for watching the sunset, Mango Tango Restaurant is mounted on stilts, right above the turquoise waters of the Caribbean Sea. Opt for a table at the back of their terrace and sip on a spicy homemade Margarita.
Useful tips:
The average price of a dish varies between $15 USD and $25 USD;
The menu of the day changes regularly, but we recommend tasting their seafood specialties;
WiFi is free;
You can even dive from the dock to refresh yourself!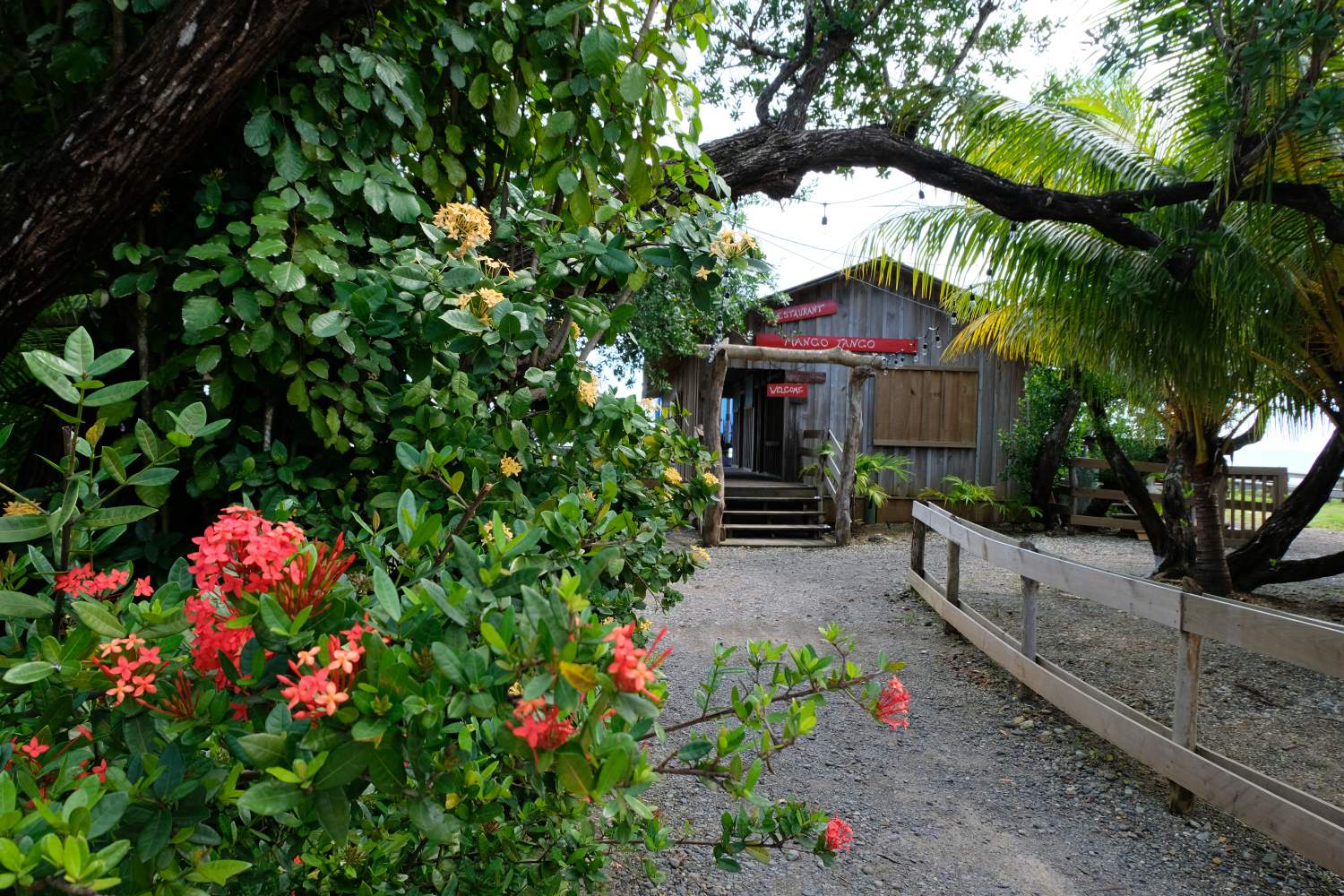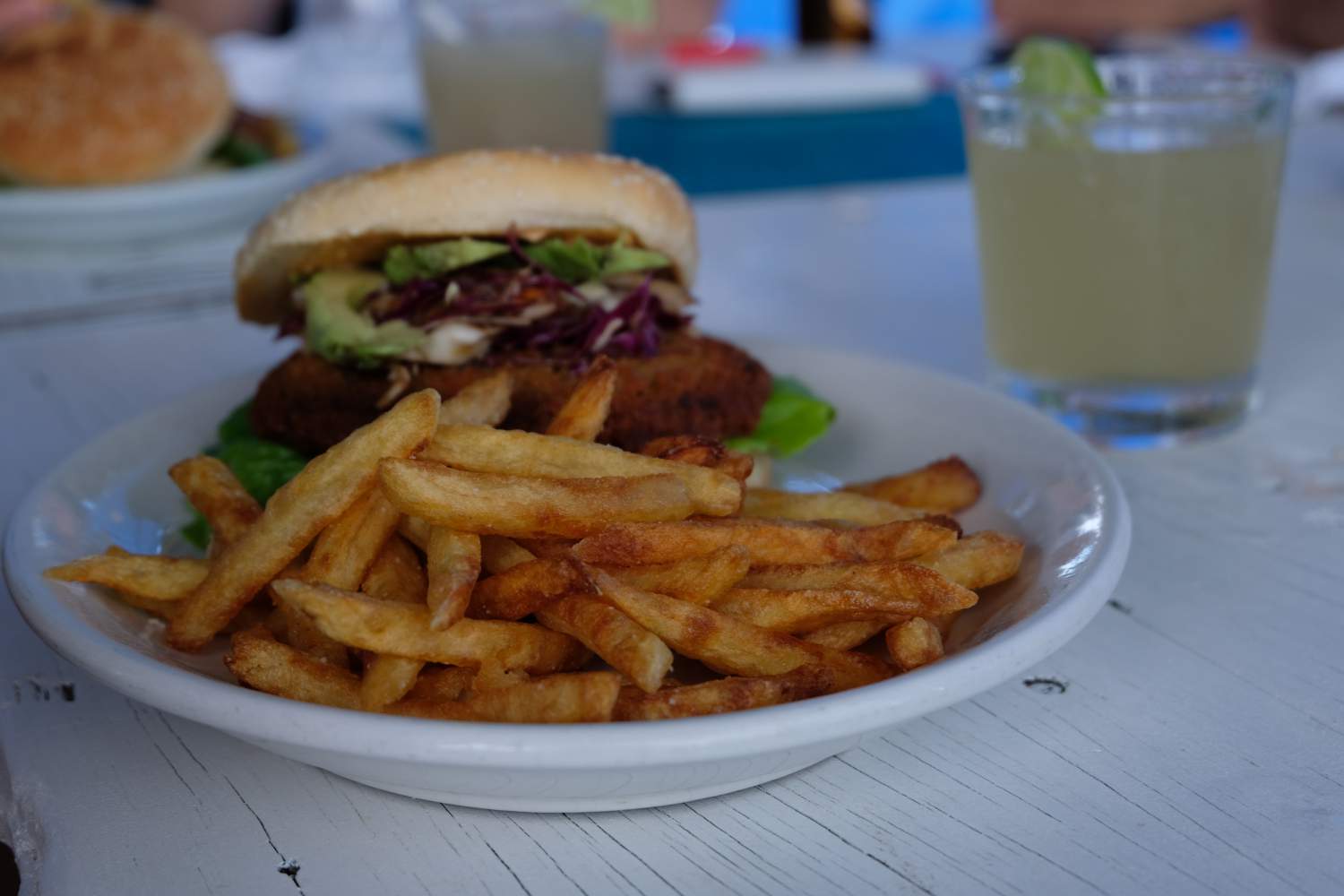 Useful tips on the Island of Utila:
Utila is located halfway between Roatan and mainland Honduras;
Allow about one hour for transportation;
It is possible to travel via ferry (for a fee of around $60 USD per person, round trip) or via private boat if you are travelling in a group from Roatan (around $800 USD, all inclusive, for a full day, which can hold around 10 passengers);
Once on the island, locals travel by foot, bike, motorbike and even mountain bike. Take the time to discover Main Street by foot – you won't regret it!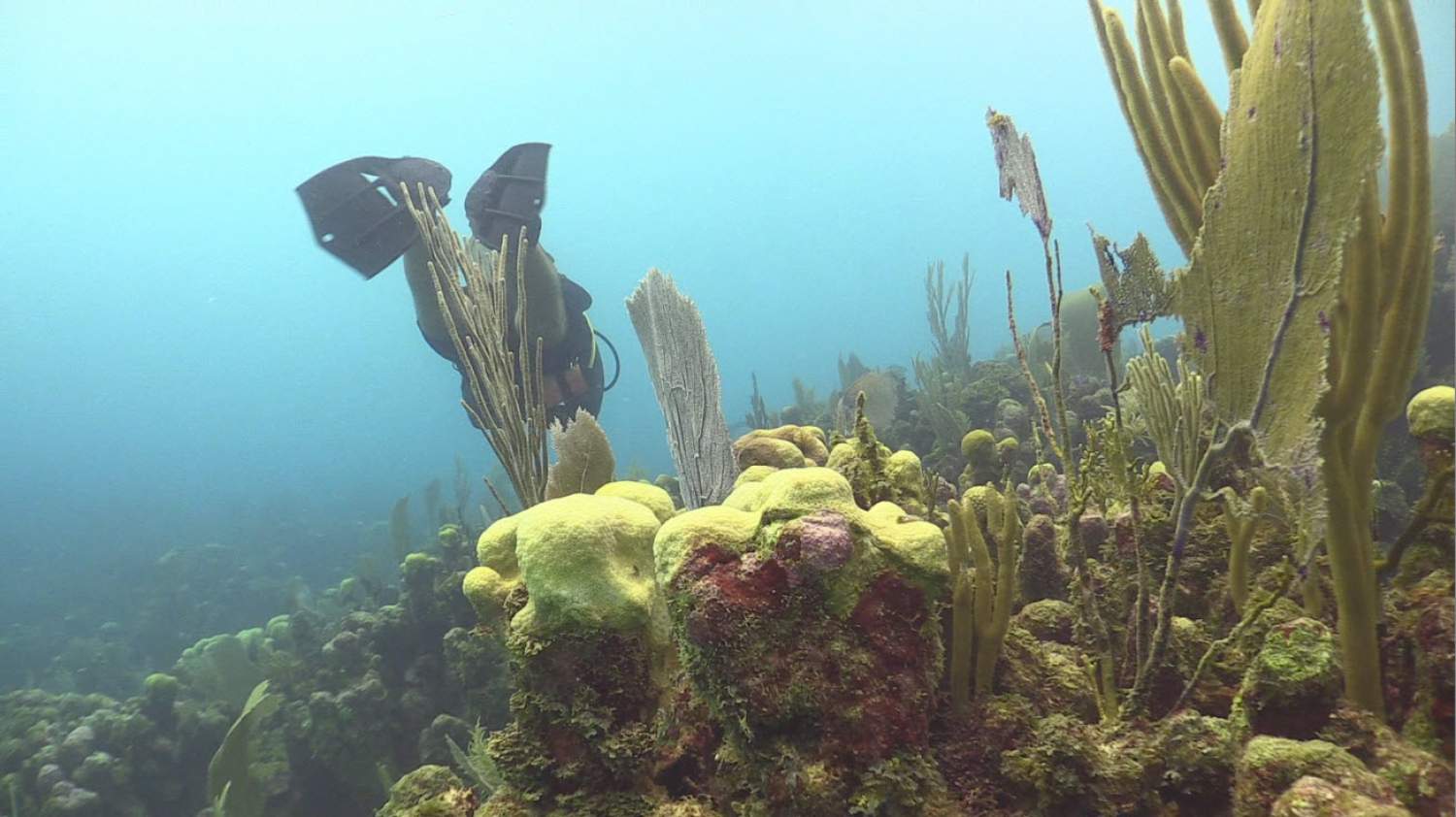 The Cayos Cochinos archipelago: off the beathen path
The Cayos Cochinos embody an archipelago of a dozen islands that are about one hour from Roatan and mainland Honduras by sea. These islands are inhabited by the Garifuna population, who are the descends of the Nigerians, who were shipwrecked in Saint Vincent in 1635, and the Caribbean population that welcomed them. Their history, which is a part of the Cayos Cochinos archipelago, states that the inhabitants of Saint Vincent managed to stand up to slavery. Even though the community has dispersed over time, the largest concentration remains in Honduras where the Garifuna's cultural heritage, which has been recognized by UNESCO, has been preserved.
The view of Honduras' mountain range on the horizon will overwhelm you, with its intertwining clouds and remote-looking islands that stand out at the forefront. The most imposing – but still quite small – are Cayo Menor and Cayo Grande, while others are extremely tiny, like Cayo Cacahuate.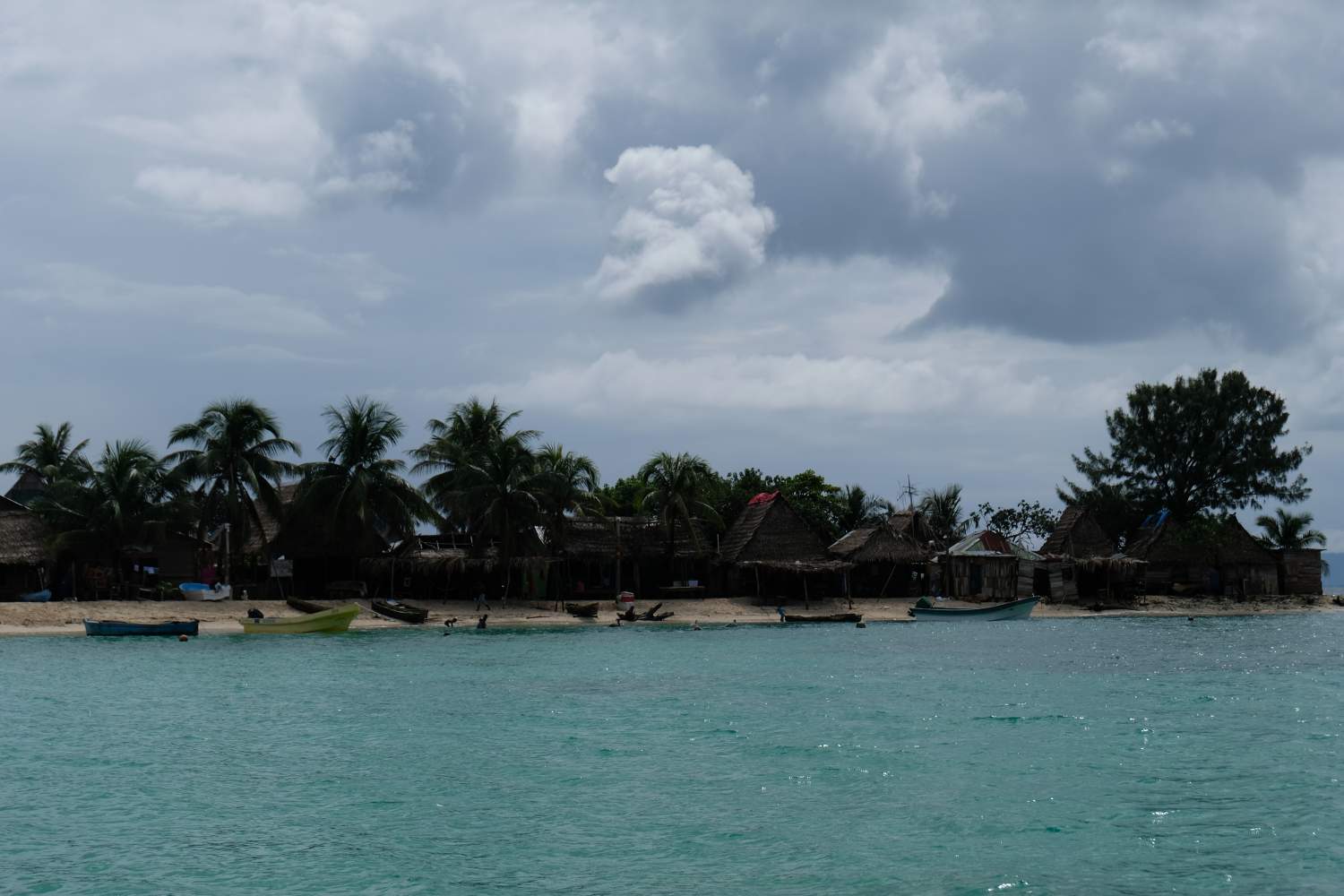 Cayo Cacahuate
Once docked in Cayo Cacahuate, you'll immediately fall in love with its people. Everyone has a smile on their face, especially the children, and welcome visitors with open arms.
On the island, you will get the opportunity to taste traditional Garifuna cuisine, slowly cooked in a terracotta oven. Follow the golden rule: taste everything! You will be introduced to everything from bread made from coconut flour, to fish, chicken, red beans and rice and plantain chips (called alloco).
During your visit, be sure to take a moment to soak in your surroundings and swim in the pristine turquoise waters. On the beach, you'll find beautiful seashells of all colours, shapes and sizes that reflect the area's purity.
One thing's for sure, the Cayos Cochinos will leave their mark on you, whether it's through unique vistas or their loveable community.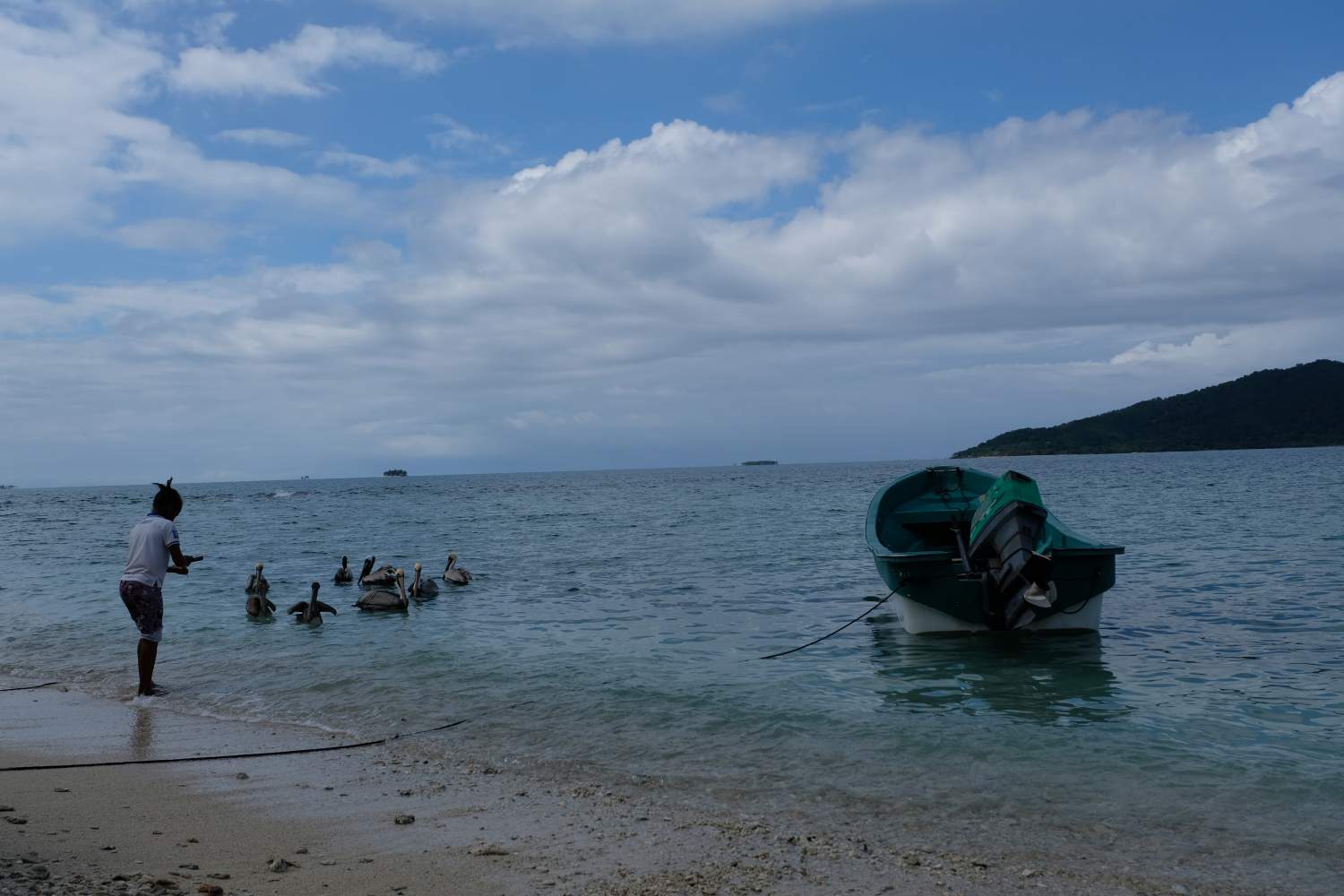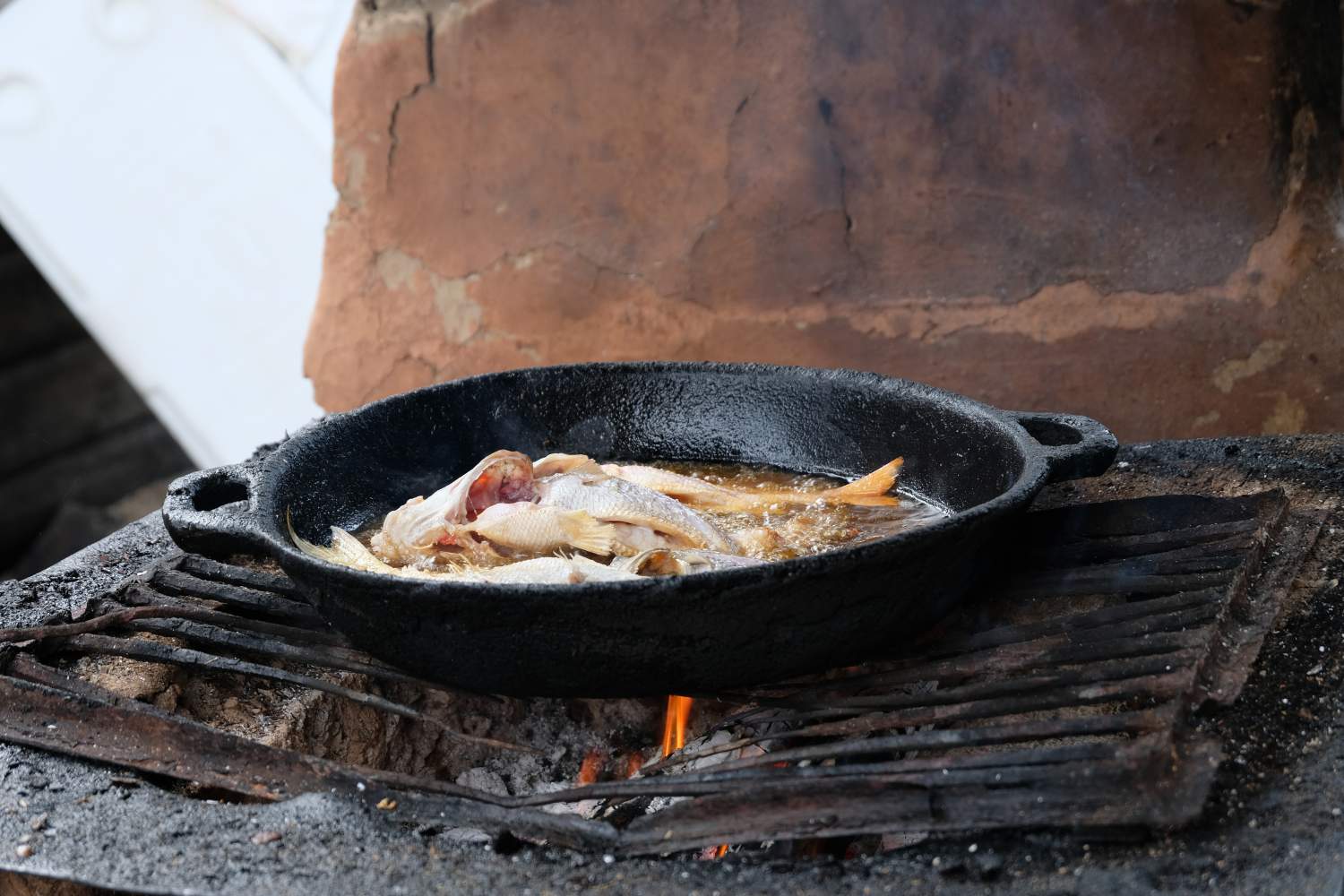 Useful tips on the Cayos Cochinos archipelago:
The Cayos Cochinos are located halfway between Roatan and mainland Honduras;
Allow about one hour for transportation;
Since the islands have been exploited very little, no mass transportation is available to get there. It is possible to opt for a private boat, if you are travelling in a group from Roatan (around US $800, all inclusive, for a full day, which can hold around 10 passengers), or you can take a boat taxi from La Ceiba.
Interested in finding out more? Keep reading about Honduras' islands via this article on the island of Roatan.
Visit the Islas de la Bahía and then, fly to Roatan! Check out our flight schedule here.
The comments and contributions expressed are assumed only by the author. The recommendations, intentions or opinions expressed are not necessarily those of Transat AT Inc. or its affiliates. See terms of use of the Air Transat website.