Three years ago, I had just graduated college, had no idea what I wanted to do with my life and couldn't shake this crazy daydream I had about completing a round-the-world trip. So I decided to go for it.
Turns out, it wasn't so crazy after all.
In July 2019, I broke the Guinness World Record by becoming the youngest person to explore all 196 countries by 21 years old. Here are some of my favourite places and lessons I learned along the way.
A few tips for planning a round-the-world trip
Swimming in cenotes in the Yucatan, Mexico
I'd seen photos of Cenote Suytun on Instagram a million times, this crystalline underground pool with a keyhole-shaped walkway stretching out into a mysterious cave, and I knew I had to go there while I was in Valladolid. I woke up very, very early and got there before anyone else… and I had the whole place to myself. It was very haunting. I could feel why the Maya believed cenotes were portals to the gods.
+ additional reading: 6 Delicious Dishes from the Yucatan
Best solo travel tip
Wake up early! You want that perfect Instagram photo or you just want to have a beautiful place all to yourself? Get there really early or go right before it closes.
¿Hablas español?
My Spanish is terrible! I met up with a friend who lived there, and I think finding a local who can help translate is very helpful in Mexico to get around, to buy things, to know what kind of tacos you're ordering…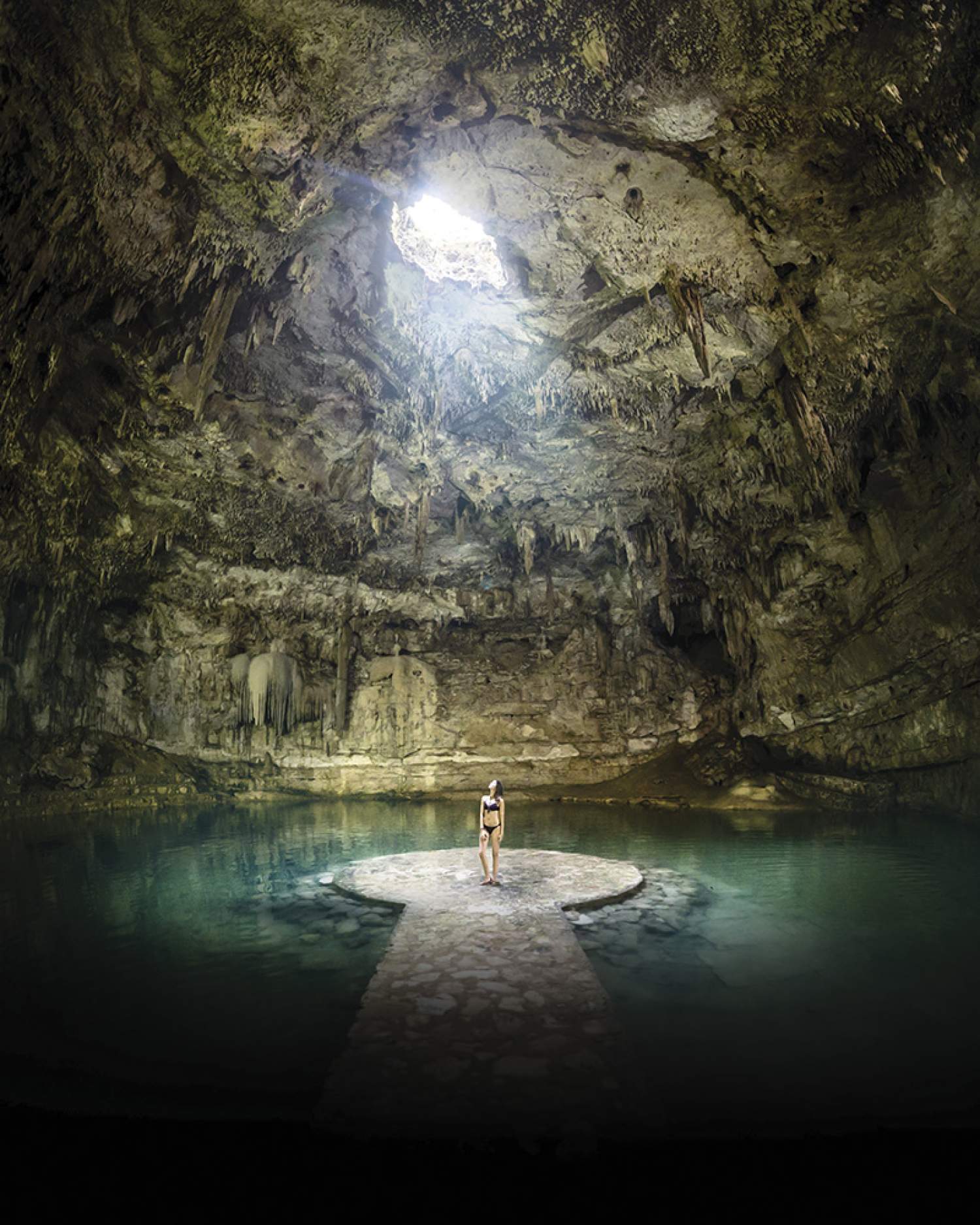 Monkeying around in Quepos, Costa Rica
I'd heard that the mangroves in Quepos were surreal, so I asked a local to take me on a boat ride through them. We were winding through these narrow waterways when my guide stopped the boat and disappeared into the jungle. Some rustling later, he returned with bananas.
Next thing I knew, monkeys leaped out of the trees, into our boat and onto my head and shoulders, eating the bananas. It was one of the funniest moments of my life.
+ additional reading: 100% nature in Costa Rica
Best solo travel tip
Hang out with locals. Seeing a place through their eyes is one of my favourite things to do. In Costa Rica, they were so proud to show me their backyard, and no one knows those forests better than they do.
Local term you should know
Pura vida. That means "pure life," and that's definitely the way they live in Costa Rica.
Weirdest lesson
If you put crushed banana on your cheek, wild monkeys will jump on you and lick it off.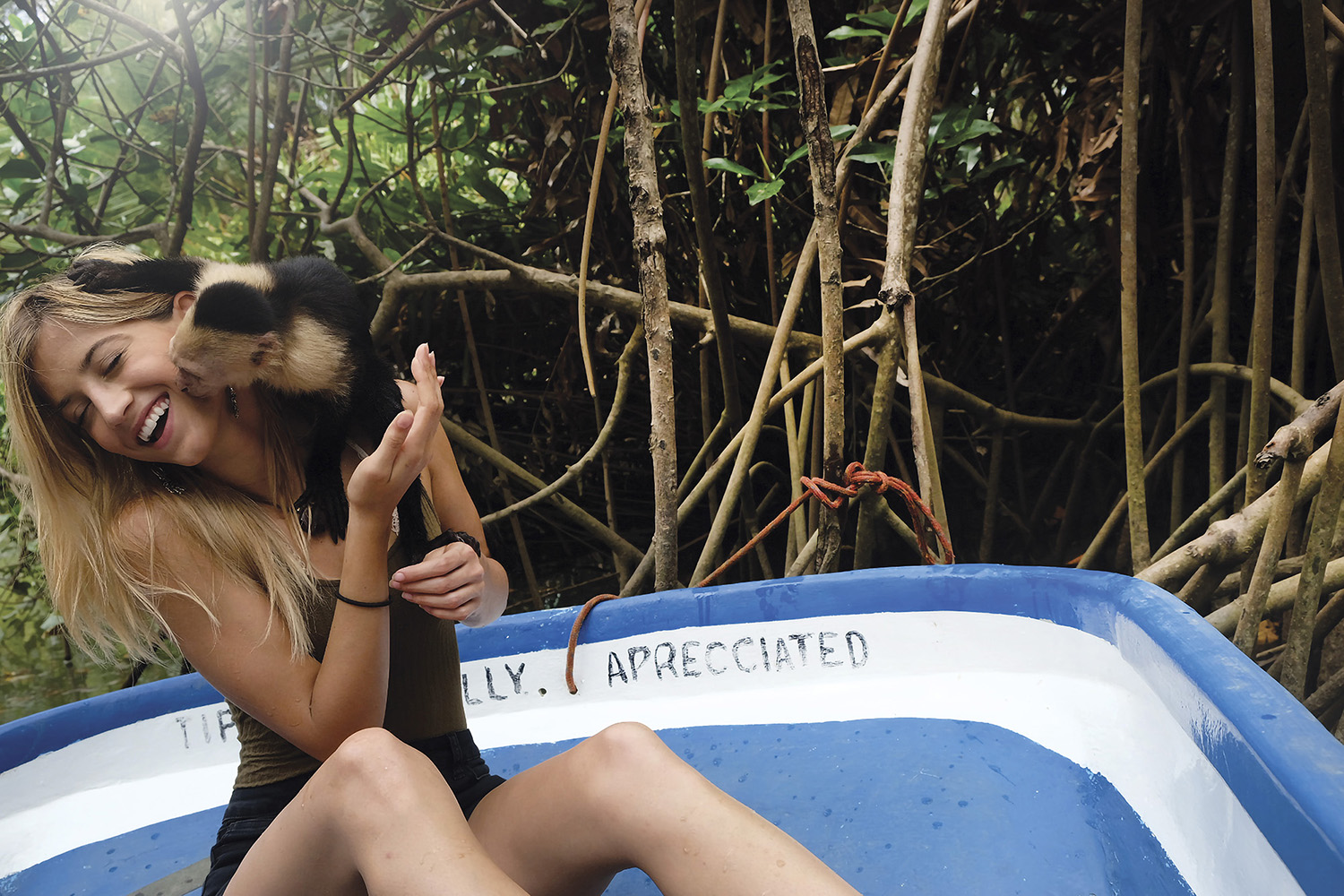 Paragliding in Interlaken, Switzerland
I was hiking the Swiss Alps, the hardest hike of my entire round-the-world trip, by the way, when I noticed all these paragliders in the sky. Turns out, the locals there are daredevils, BASE jumping and paragliding off mountain peaks. And if the locals are doing it, then why not?
I'm terrified of heights, but once we were in the air, it was so peaceful, gliding above mountains and rivers and alpine villages.
If the locals jump off a bridge, would you?
It turns out, I would! After paragliding, I did my first bungee jump, 220 metres off the Verzasca Dam. That's the one James Bond leaped from in GoldenEye, you know?
Handy budget tip
Switzerland has some inexpensive hostels right there in the great outdoors, so you're steps from pristine hiking trails. Hostels are also a great way to make friends to take with you on adventures.
Best solo travel tip
If you're travelling solo, you're already breaking out of your comfort zone. So while you're there, say yes to new experiences. Even if they terrify you. Especially if they terrify you.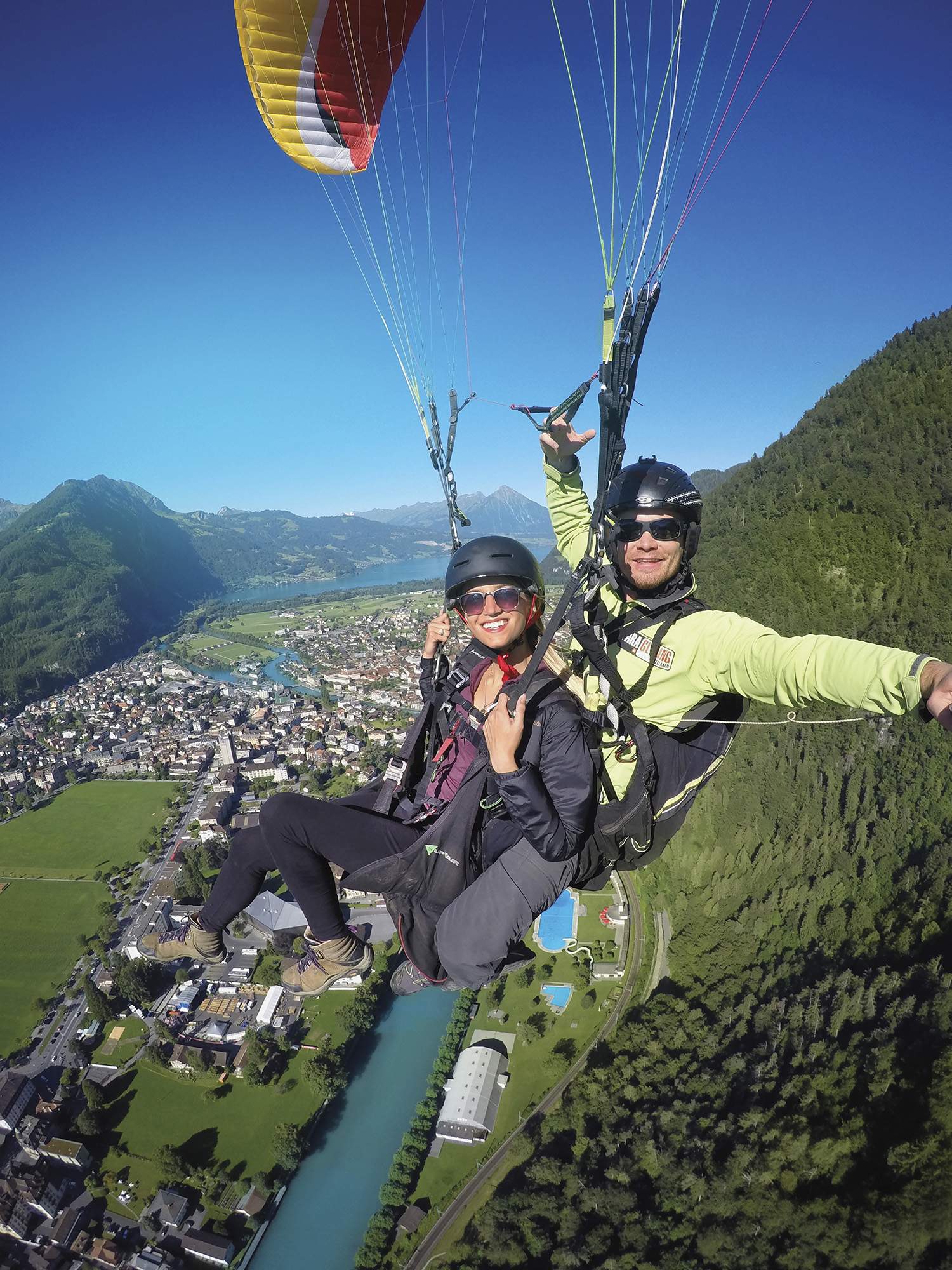 ---
No matter where you wish to start your round-the-world trip, Air Transat will take you there.
The comments and contributions expressed are assumed only by the author. The recommendations, intentions or opinions expressed are not necessarily those of Transat AT Inc. or its affiliates. See terms of use of the Air Transat website.