If you go to Paris and don't binge on pastries… have you really visited Paris? Among the City of Lights' most delectable assets are its wonderful bakeries and pastry shops. Every neighbourhood has its own boulangerie for your morning croissant and there are so many patisseries that it can get overwhelming. We've rounded up some of the best pastry shops and bakeries in Paris for you to try in this list.
Du pain et des idées
This small artisanal bakery in the heart of the 10th arrondissement is one of the most popular spots with Parisians and visitors alike.
Au pain et des idées' baked goods are certainly delicious and worth crossing the city for. The croissants and breads are great but the "escargots", puff pastry rolls studded with pistachios and chocolate, are definite musts.
Des gâteaux et du pain
The perfect balance of quality between their sweet desserts and their salty breads makes Des gâteaux et du pain one of the best bakeries in Paris. Their pastries are incredible, while the viennoiseries feature turnovers, brioches and of course croissants, which are regularly voted the best in Paris.
Their pastry display is absolutely gorgeous and the seasonal desserts are always delicious. When in doubt, opt for their rum baba, always a classic!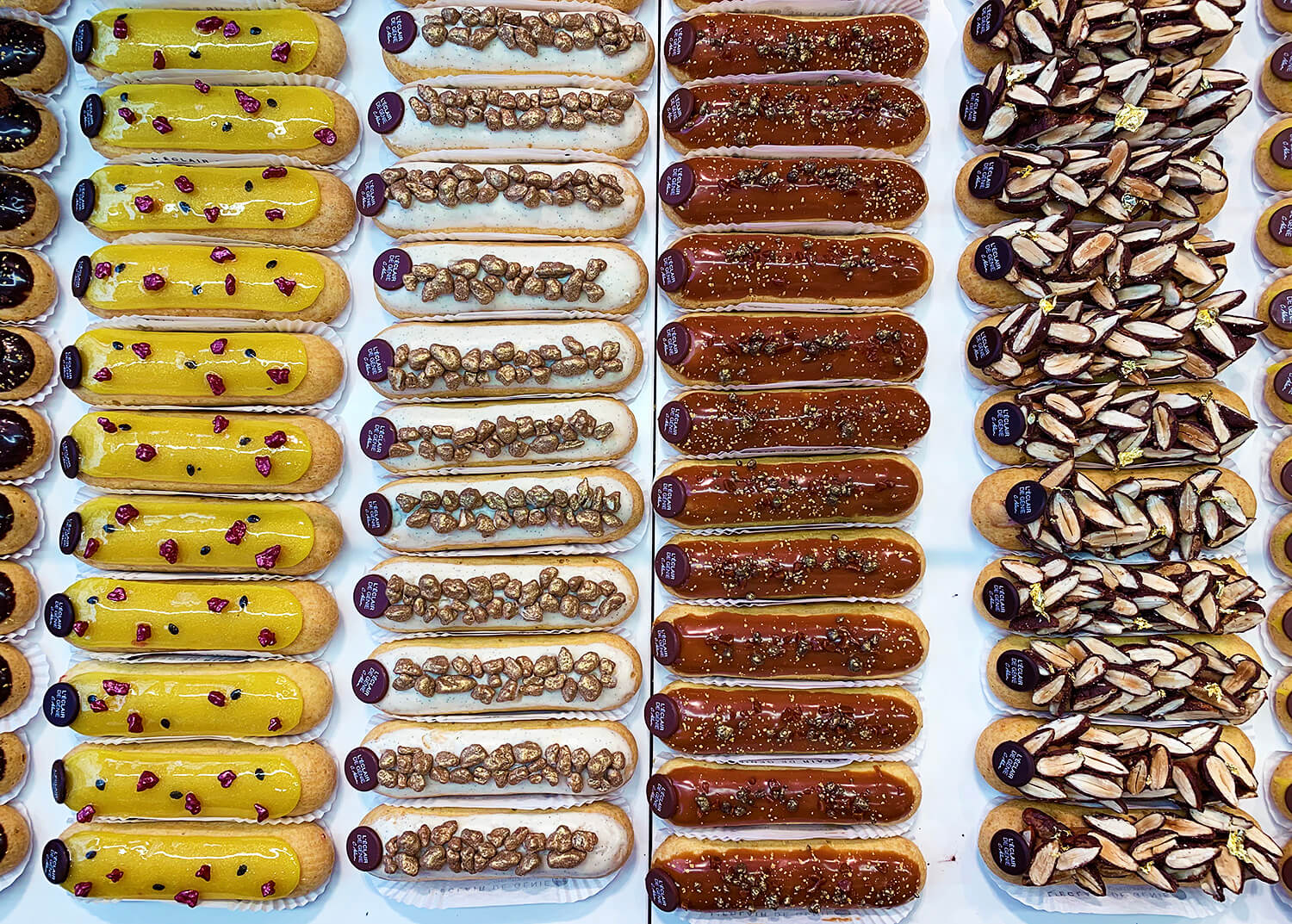 L'Éclair de génie
If you're an éclair fan, then this is definitely a must visit.
The rows of colourful éclairs are a beautiful sight to behold. The delicate choux pastries are stuffed with dozens of exquisite flavours from lemon curd to pistachio and raspberries to hazelnut praline. L'Éclair de génie has several shops across Paris.
Ladurée
Praised by all travel guides, Ladurée was founded in 1862 and has been making macaroons since the mid-19th century. The pretty turquoise store attracts pastry lovers who come to try its elegant almond-based confections.
With several boutiques across Paris, you can find a whole collection of pastries, chocolates and more in every Ladurée, though the timeless macaroon is certainly what contributes most to the house's reputation.
Don't be fooled by the extreme popularity of the brand, because the quality is there.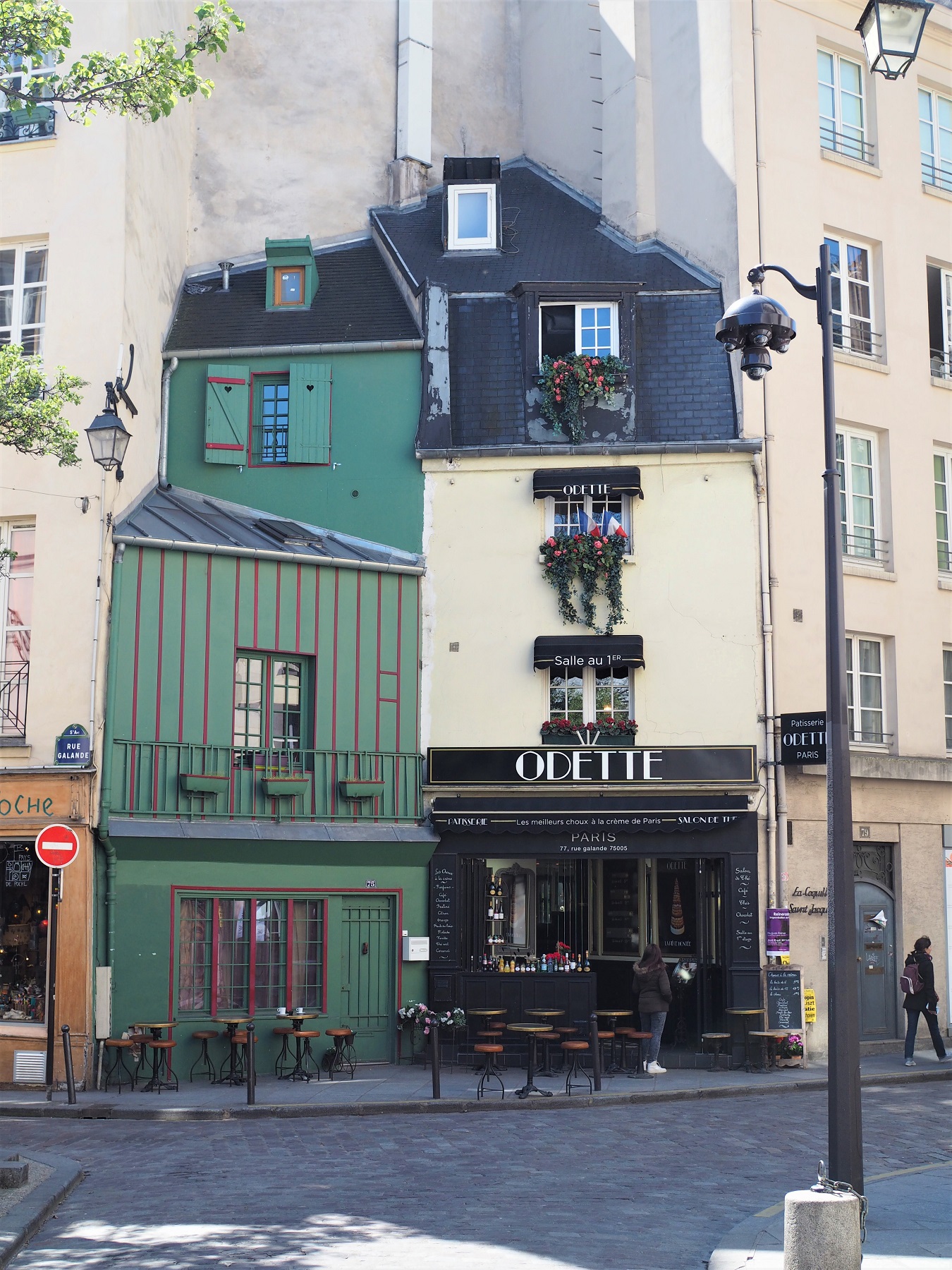 Odette
Just like L'éclair de génie, Odette specializes in choux à la crème.
The tiny store holds dozens of rows of the bite-sized pastry filled with a multitude of flavours and decorated with colourful circles to differentiate them. Try the pistachio or classic vanilla choux. Odette has the best view of Notre Dame Cathedral from their storefront seating area or their second floor salon.
Maison Aleph
Located in the Marais, Maison Aleph is a charming little Middle-Eastern pastry shop specializing in the creation of "nests", a contemporary version of the ubiquitous baklava.
The flavours are all exquisite and include creative combinations such as hazelnut praline and liquorice or yogurt and Damascus rose.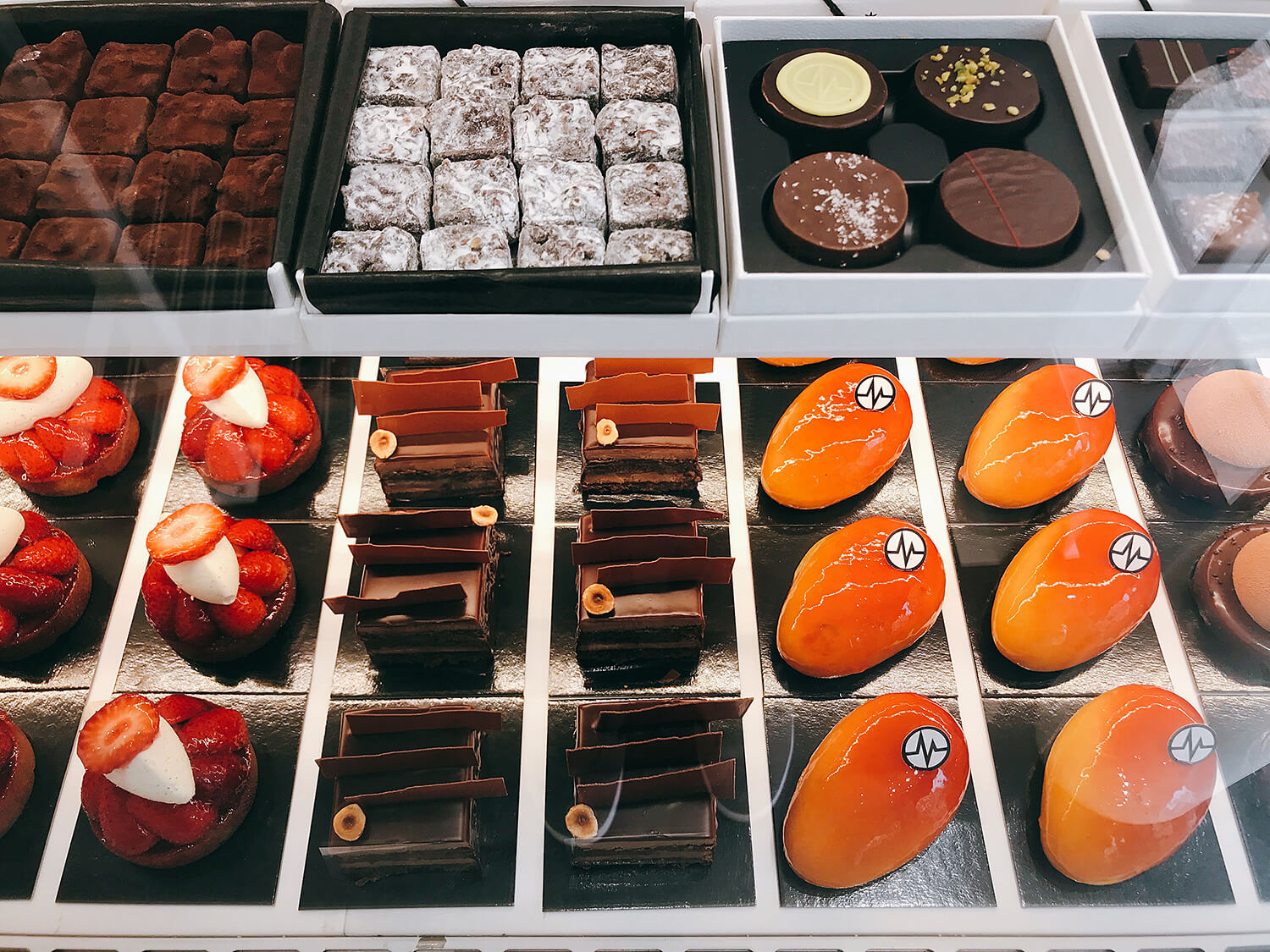 Michalak
World-renowned starred pastry chef Christophe Michalak has several stores throughout Paris. Classic and seasonal creations are on display, as well as many other confections such as chocolates, spreads, jams and cookies.
It is even possible to sign up for his three-hour pastry class.
Pierre Hermé
A trip to Paris wouldn't be complete without a visit to one of its finest pastry shops, the elegant world of Pierre Hermé.
With several addresses across the city, it's only a short detour to sample some of the famous pastry chef's signature creations, such as the legendary Ispahan macaroon with rose, raspberry and lychee flavors. Don't miss the chance to visit one of these excellent bakeries in Paris!
La Pâtisserie du Meurice par Cédric Grolet
For a pastry high-end experience, nothing beats chef Cédric Golet's pastry shop at the elegant Meurice hotel.
The fine dining establishment is an awe-inspiring, memorable "once in a lifetime" type experience. Every piece of pastry is treated like an art installation and designed, sculpted and decorated with the meticulousness of a piece of jewelry.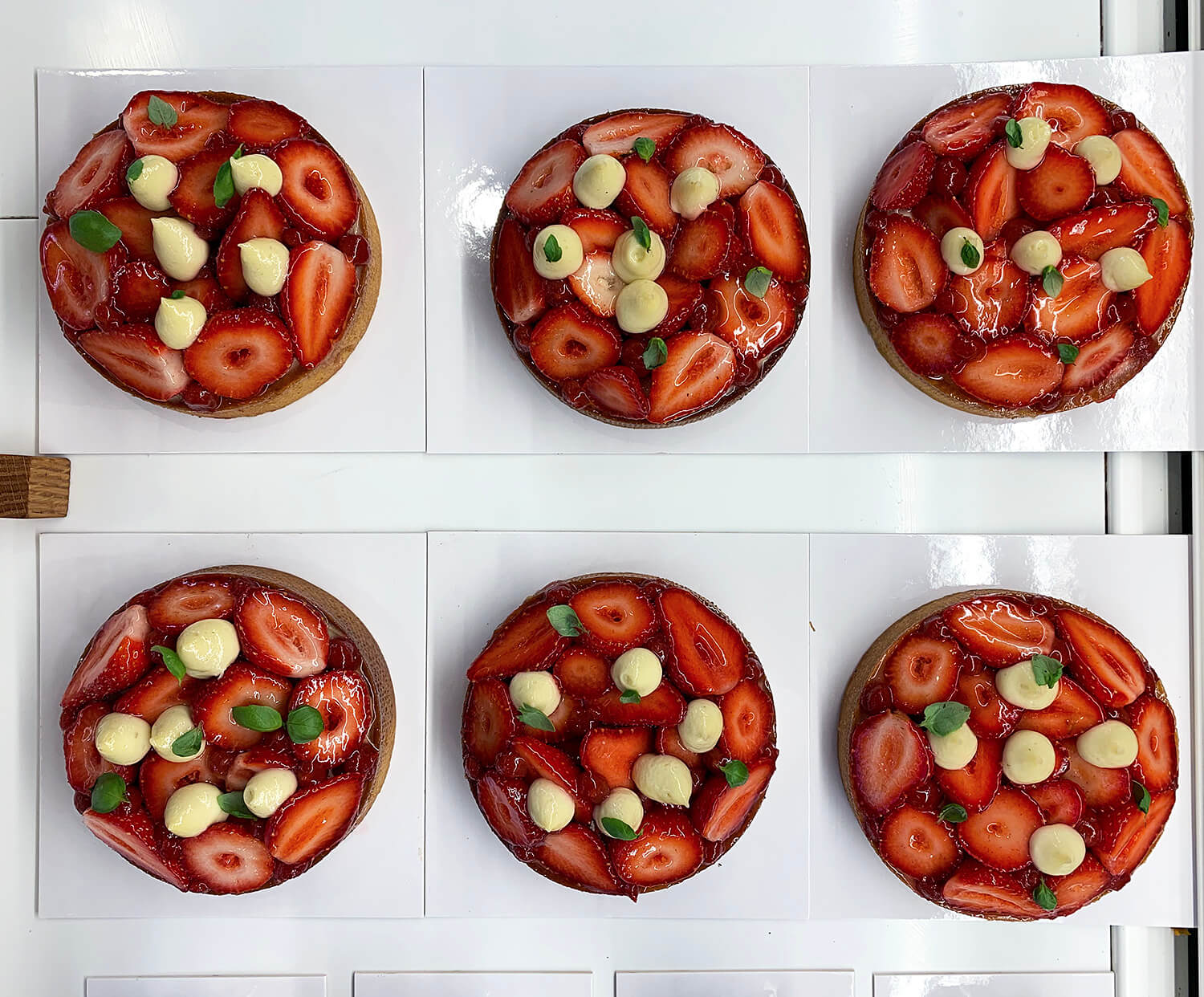 Yann Couvreur
Often cited as one of the most talented pastry chefs in France, Yann Couvreur consequently operates one of the best pastry shops in Paris and his creations are like elegant jewels.
The seasonal desserts are as beautiful as they are delicious, his rectangular eclairs are famous and his Merveille praline, an airy confection made of layers of milk chocolate mousse, hazelnut praline with fleur de sel, meringue and dark chocolate glaze with hazelnut and chocolate chips is an absolute delight.
Mamiche
Mamiche's croissants are the definition of what a croissant should be: crisp and light on the outside, soft on the inside and all buttery. Definitely one of the more recently-opened yet absolute best bakeries in Paris.
Handmade with organic flour and high quality, high-fat butter, the croissants and pains au chocolat are not to be missed, especially since the bakery has a very high turnover and the chances of getting a hot croissant fresh out of the oven are great.