The Caribbean island of Roatan is known for beautiful white sand beaches with glistening turquoise waters stretching out to the horizon. A fringing reef system surrounding the island means shallow, protected waters with very few waves this is the perfect formula for amazing beaches.
When you see a postcard of Roatan, you're usually looking at beaches on the western tip of the island, where most of the hotels are located. When you walk down to the beach in real life, however, you will not see the postcard scene. You will have to push through throngs of cruise shippers, have your ears blasted by music streaming out of every resort bar on the beach, and turn down beach vendors asking you if you want a massage or t-shirt every few minutes. Not exactly relaxing!
Explore an unknown side of the Roatan island
The beaches on the east side of the island, beyond the hotel district, are some of the most serene beaches in the world. To get there, you'll need to leave the touristy western part of the island and head east.  There are no facilities here no washrooms or vendors selling food and drink, no maintenance men raking the beach but there are also no touts, no hair-braiding requests and no crowds. Bring a blanket to sit on or a hammock to string up between two shady seagrape trees, some provisions and your sunscreen, and you'll be set for the day.
Camp Bay public beach
The public beach at Camp Bay is one of the best places to enjoy a classic Caribbean beach and warm water. This long stretch of soft sand and azure water is just like the western beaches, but without the crowds. You'll mainly find a few local families enjoying the day, with kids splashing in the water, dogs running around and adults setting up on a beach blanket with some snacks and drinks. On weekends (especially Sundays) you'll be sharing the beach with friendly locals, but on weekdays you might find it all to yourself. You're set to watch small fishing boats putter by as you soak up the sunshine or relax under almond and coconut trees. If you want to pack a beach picnic, you can stop at Eldon's Supermarket in the main town of Coxen Hole or the French Harbor location (both are on the way if you're coming from the western end of the island). You can also drive a bit further east from the beach and end up at La Sirena de Camp Bay, one of Roatan's most iconic over-the-water restaurants with a laid-back reggae vibe, cool breezes, and the best coconut shrimp on the island.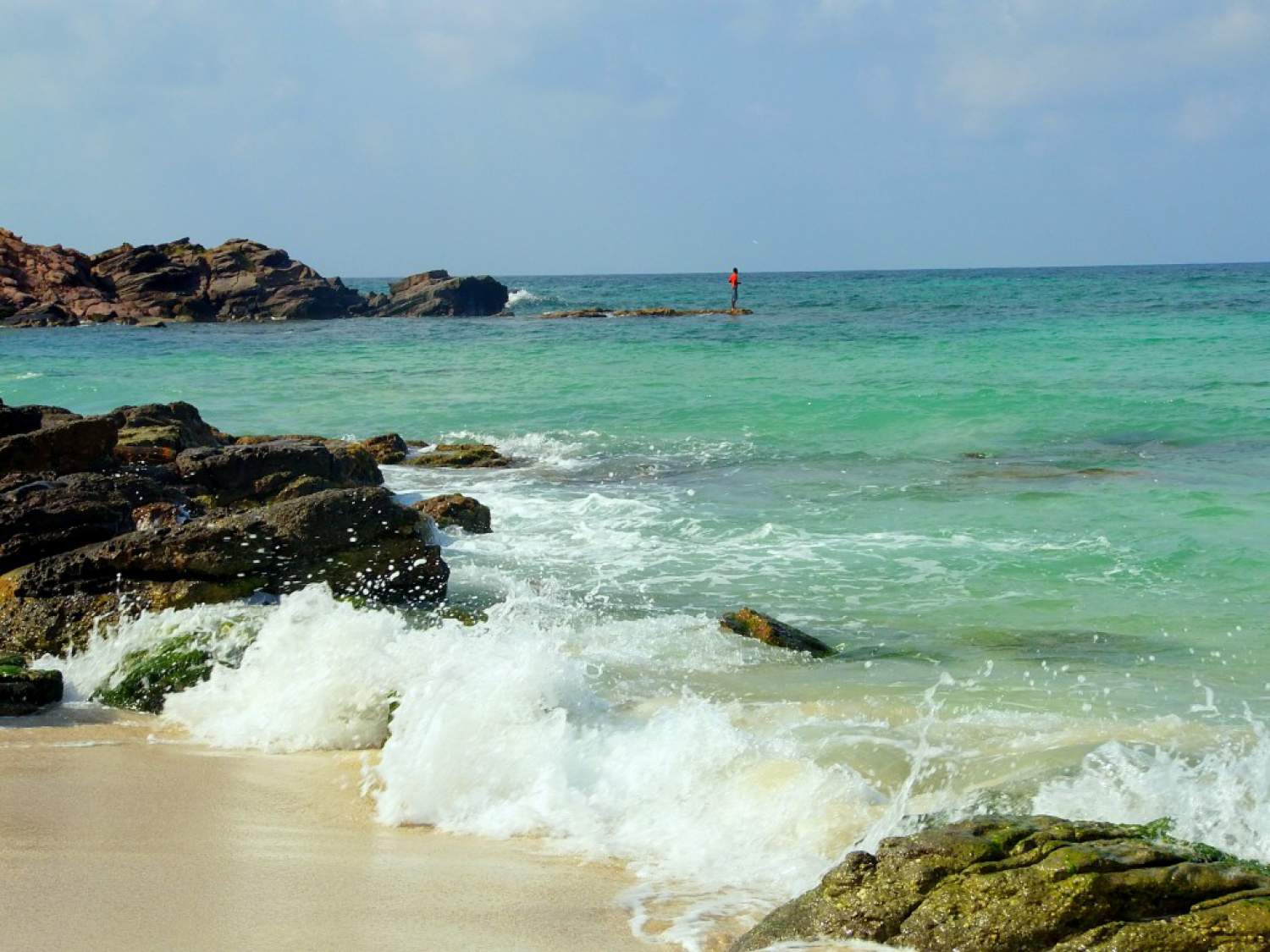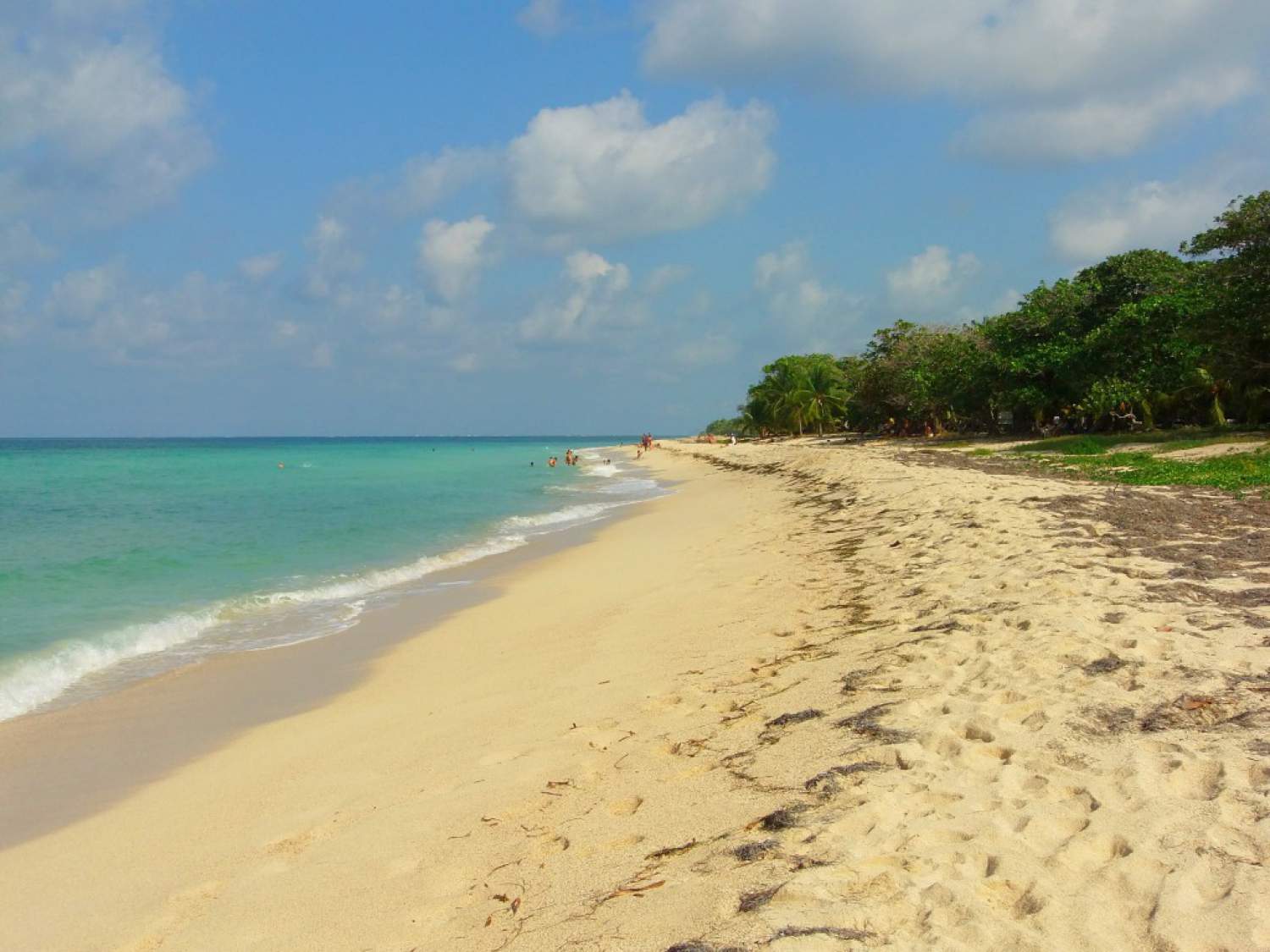 Paya Bay beach
The road to the resort at Paya Bay leads to a deserted beach with some rugged eastern island views. Tall coconut trees line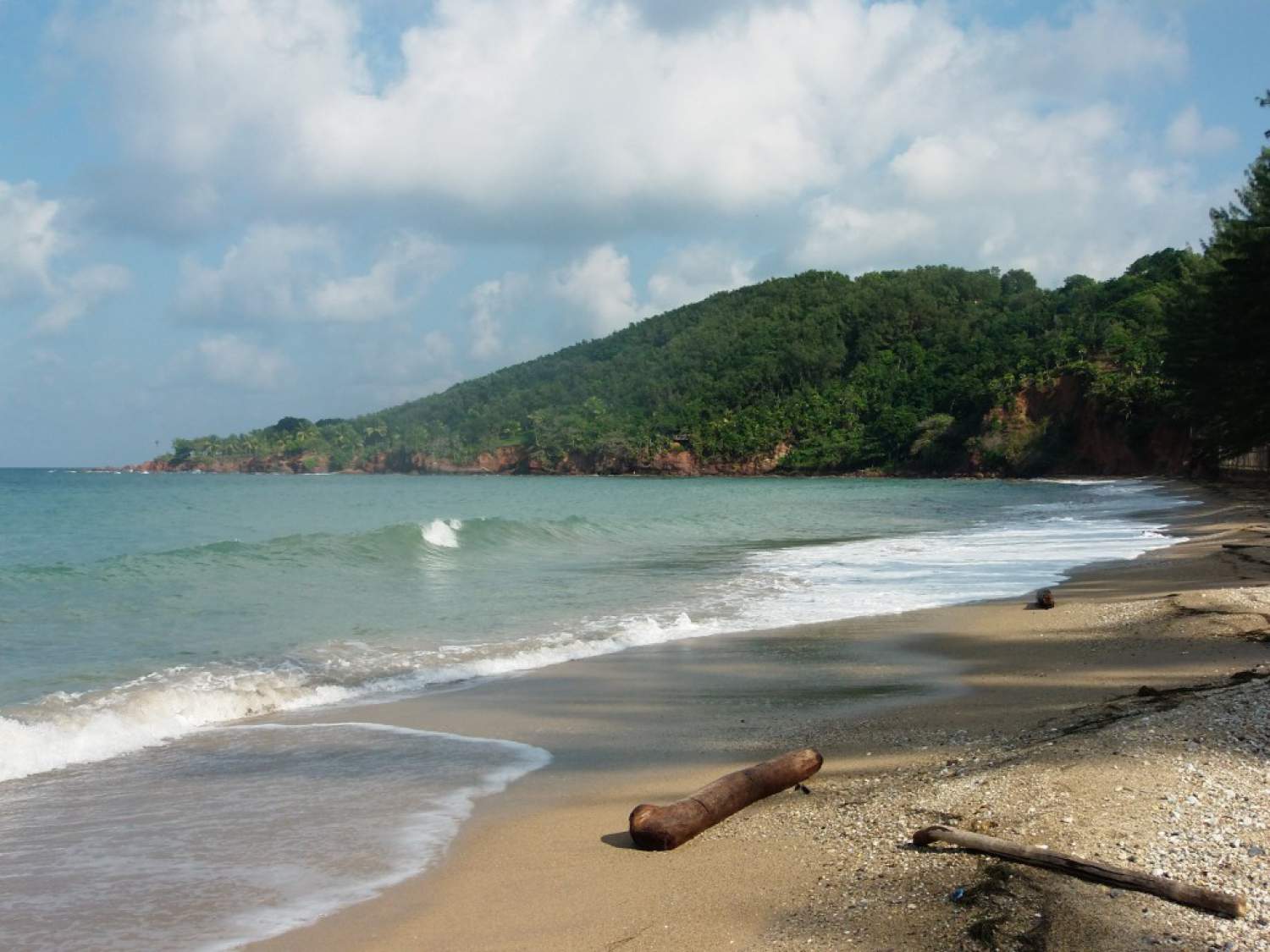 the back of the beach and the water here is sapphire and calm thanks to a protected location in the bay. You might notice a local driving a motorcycle down the beach to the next community, someone trotting by on a horse (still a method of transportation in these parts!) or you'll have the beach to yourself. This beach is a great place to watch locals fishing with line wrapped around an empty soda bottle, a sight to be seen! Just walk up with a smile and they'll be happy to show you how it's done. If you fancy some late lunch and a few cocktails at the tail end of your beach afternoon, head on over to the Resort at Paya Bay to relax in the plunge pool while you wait for your lobster platter and rum punch.
Havana Beach Club
Finally, the beach at Havana Beach Club is widely regarded as one of the most pristine beaches on Roatan. Head east on the road and start looking for the sign to turn into Havana Beach Club after you pass Parrot Tree Plantation and Media Luna Resort. You will definitely want to plan around the cruise ship schedule for this location, but on non-cruise ship days you'll find a few expats and locals out here – and that's it! The beach club has many options for activities and excellent facilities, making this beach a particularly good choice for families. Horseback riding, kayaking and snorkeling are just a few things you can fill your day with at Havana Beach. Or park your loungers under the shade of a palapa and enjoy the breeze. On-site restaurant Lionfish Louie's serves excellent beach fare including dishes made from the invasive lionfish, which local divers catch to help control the population. Luckily, they're delicious! Try the lionfish tacos or ceviche.
Head east on the road and start looking for the sign to turn into Havana Beach Club after you pass Parrot Tree Plantation and Media Luna Resort.
Cover photo credit: Rika Purdy
Start planning your next vacation and book flights to Roatan, Honduras here.
The comments and contributions expressed are assumed only by the author. The recommendations, intentions or opinions expressed are not necessarily those of Transat AT Inc. or its affiliates. See terms of use of the Air Transat website.