Do you ever find yourself picking up on people's idiosyncrasies and trying to guess their life story from across the room?
If 'People Watching' is your thing, there's no better place than Budapest to find a café where you can enjoy a cuppa coffee and watch the most interesting characters in the world go by.
Sadly, while there were once 500 coffee bars at the peak of Budapest's glory, many were destroyed during by war. The Soviets finished their demise by closing the rest down under communist rule.
However, more recently the city has enjoyed something of a coffee renaissance, and the trend has been to re-establish Hungary's coffee culture by rebuilding these historical cafés and restoring them back to their former glory.
Below you'll find a list of some of the most unique and authentic coffee cafes in this world-class city.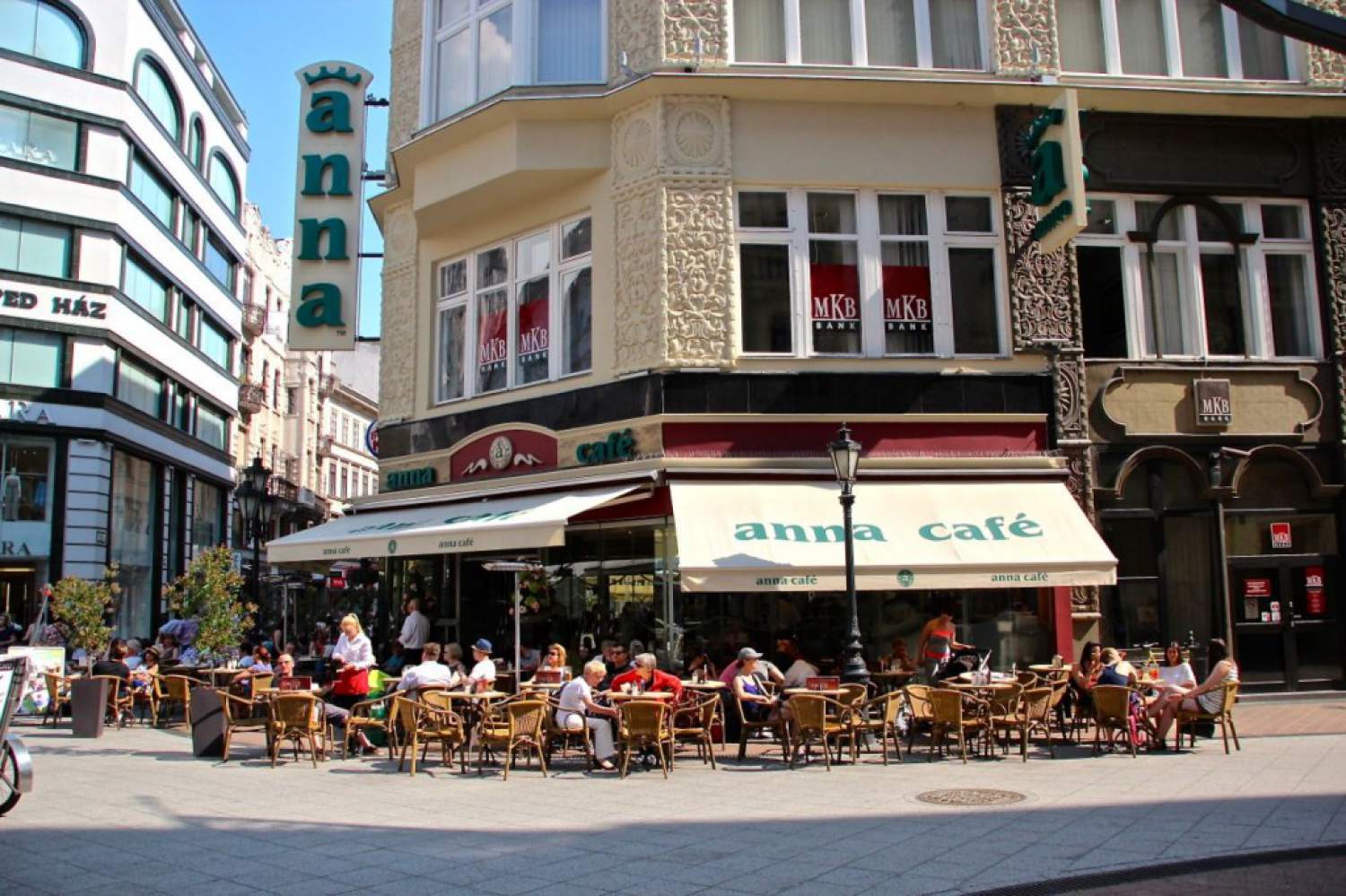 Anna Café
1052 Budapest, Váci Utca 5
Open: 8:30-23:00
Friday-Sundays until 24:00
Phone: +36 1 266 9080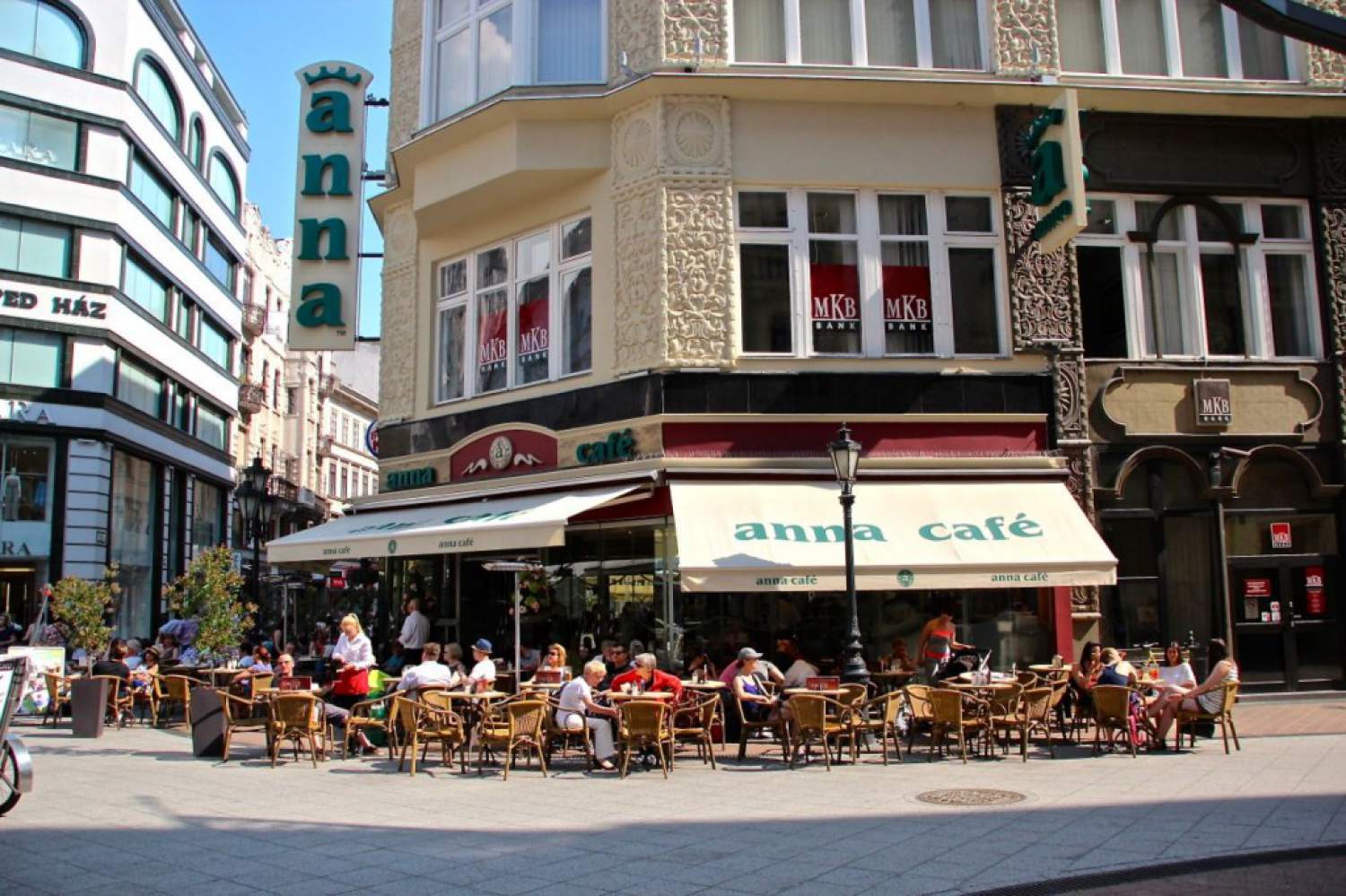 Anna Café is located on Váci Street, the walking alleyway parallel to the Danube River on the Pest side of the city, between the Széchenyi Lánchíd chain bridge and Erzsébet híd, or Elizabeth Bridge.
Anna Cafe is a prime location for people watching. Whenever I have friends visiting Budapest for the first time, I always take them to Anna Café and treat them to a specialty café or one of their impressive ice-cream sundaes. Here we watch the sightseers exploring versatile Budapest. From any chair on the lane, you can hear many different languages, and see all walks of life. It is a key setting for holidaymakers and the prices reflect that, but there is no better place to crowd watch on Váci Street.
Jégbüfé
1053 Budapest,
Ferenciek tere, 10
Open 7:00-21:30 weekdays
(Closed on Wednesdays)
Saturday 7-20:30
Sunday 8-21:30
Phone:+36 1 318 6205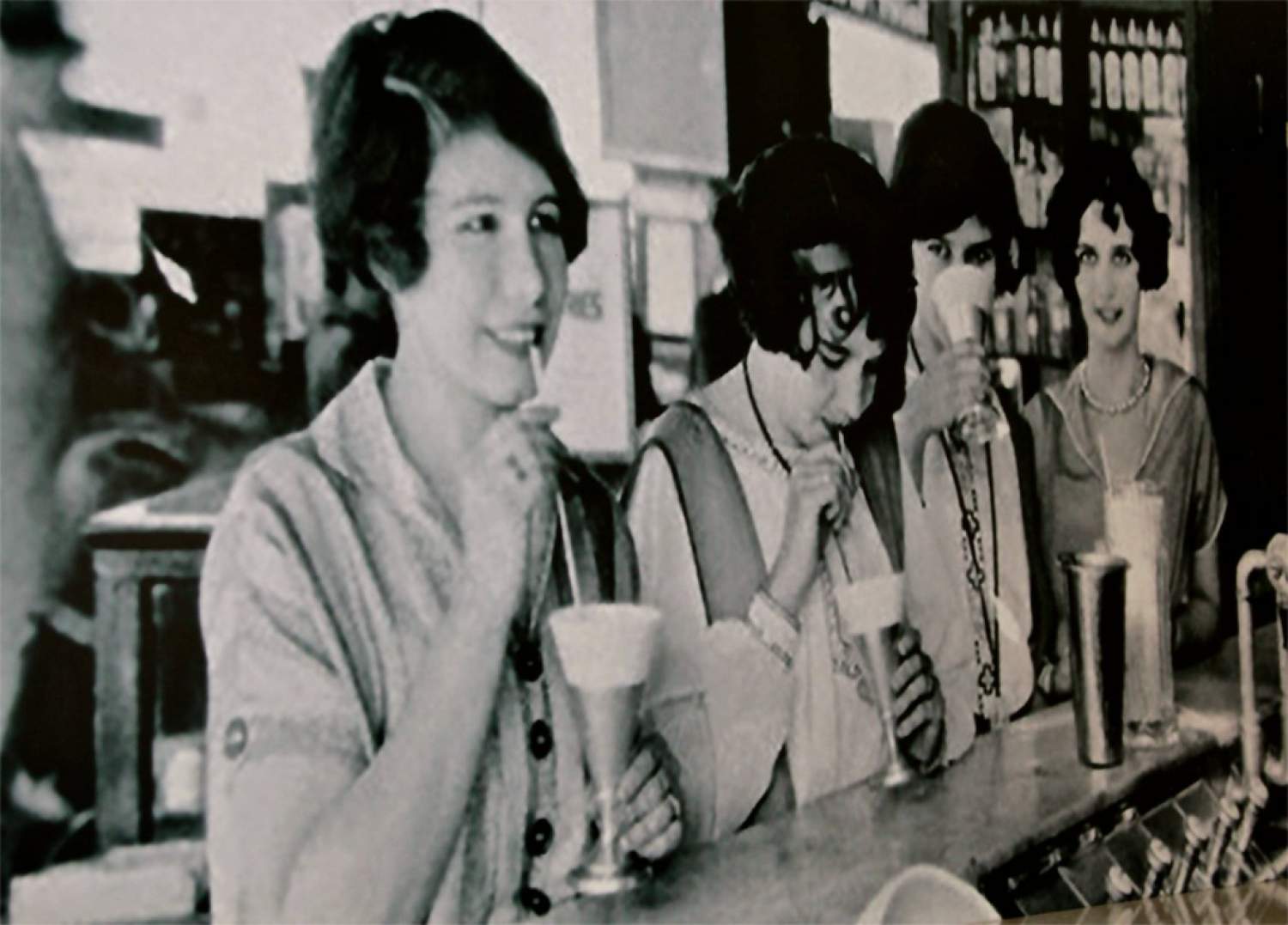 How about a traditional Hungarian dessert to go with your coffee? Note to the wise, this is not Tim Hortons.
Opened in 1952, Jégbüfé is located near the Elizabeth Bridge, at Ferenciek tram stop, and offers visitors a taste of the old-world cake shops.
Inside, Jégbüfé offers heaps of sweet-delights to choose from, including cream slices, tortes, ice cream, pastries, rum balls, chestnut cream and many more.
The cafe even has a few savory items like pogácsa, a salty bacon or cheese biscuit; and sajtos tekercs, a cheese twist. Linzer cookies are a family favourite, and are made up of two ground almond and flour-based cookies mixed with lemon zest and then filled with homemade apricot jam and sprinkled with icing sugar.
I like to stop on our way to the river for an espresso and a cookie, stand at one of the tall tables in the front window, and watch the busy world dance by outside.
Jégbüfé is always full, the products always fresh and tasty, and the prices remain reasonable.
Note when ordering: There are two lines inside, one for cakes and one for coffee. During the summer months the ice cream stand is open for business, and you can purchase from the street through the open window. I like to grab a scoop of poppy-seed cherry on hot days, and continue on my way towards the Blue Danube River.
One of my favourite memories as a child was when my Nagymama would bring me to the Jégbüfé on early Sunday mornings when they would first fill the display case, and we would pick out our desserts for after lunch.
She would let me select anything from the impressive showcase. I pressed my nose to the glass; trying to carefully decide what pieces of cake we should buy. You purchase them by the slice not by the slab, so we could try many different flavors. I usually chose the traditional layered Dobos Torta, chocolate cream slices, hazelnut with whipping cream, and Black Forest Cake.
I always loved the decadent tastes, however my cousins preferred fresh fruit, so my Nagymama always suggested something with seasonal apricots or strawberries. I would carry the big box to my grandmother's apartment where I waited patiently for my cousins to arrive. Once there, we quickly ate our lunch, and then devoured our Jégbüfé treats.
The comments and contributions expressed are assumed only by the author. The recommendations, intentions or opinions expressed are not necessarily those of Transat AT Inc. or its affiliates. See terms of use of the Air Transat website.