A Cayo Santa Maria Day Trip to Topes de Collantes takes you into the cool green mountains of Cuba where you can hike, visit spectacular waterfalls and experience some of the best coffee produced on the island. Tours can be easily arranged at your Santa Maria resort or you can hire a private taxi to explore Cuba's beloved Nature Reserve Park. If you do decide to book a taxi, we would recommend hiring a guide as well. A local guide can provide a historical and ecological overview of Topes de Collantes as well as making sure you experience the best of the area's outdoor experiences and waterfalls.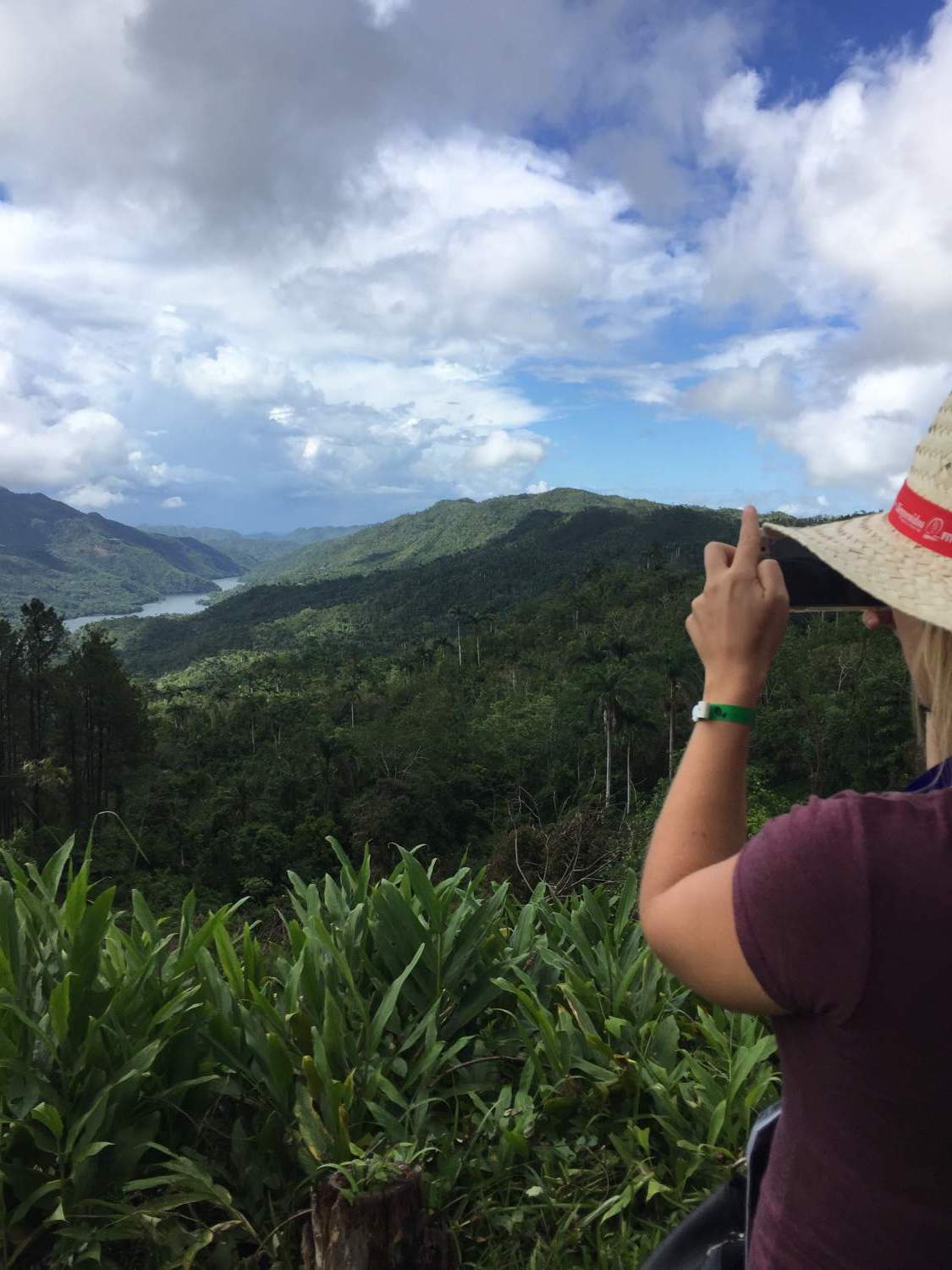 Getting Back to Nature in Cuba
It's all about nature, and inside this Cuban rainforest, the nature is spectacular, with caves, waterfalls, mountains, hummingbirds, and woodpeckers. Topes is also home to 40 species of orchids, pine forests and many varieties of coffee planted along mountain slopes. This huge nature reserve is divided in seven tourist areas or parks, all of the parks offer hiking trails and outdoor activities, check with your guide or tour company to find out which area of the Nature Reserve you will be visiting. Our favourites include Parque Guanayara and Parque Altiplano.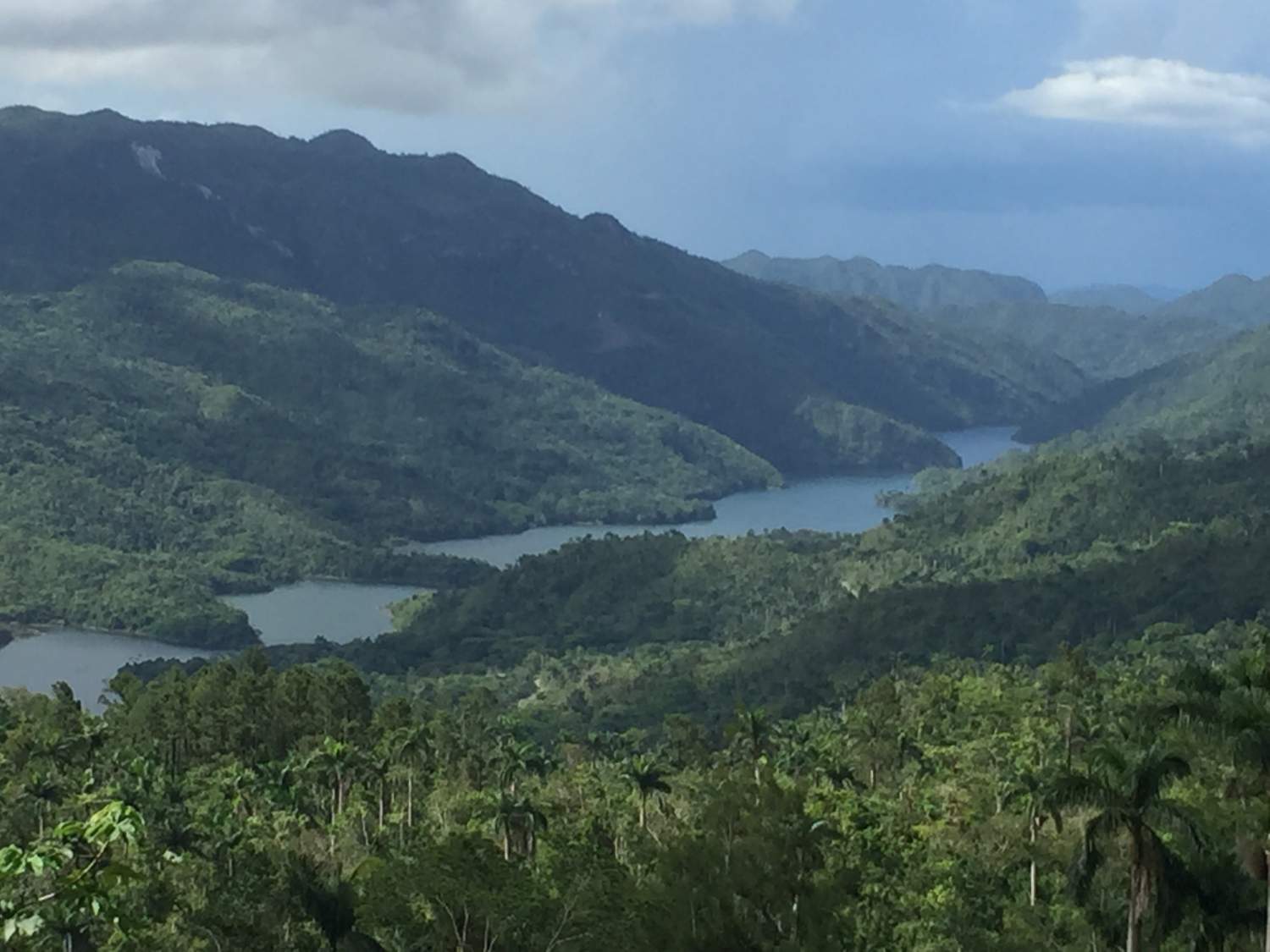 Parque Guanayara
One of the most popular Cuban eco-tours of Topes is in Parque Guanayara where you start your excursion on ancient Russian army trucks, rumbling up and down the steep mountain roads, this is a bumpy, petrol-stinky but fun ride.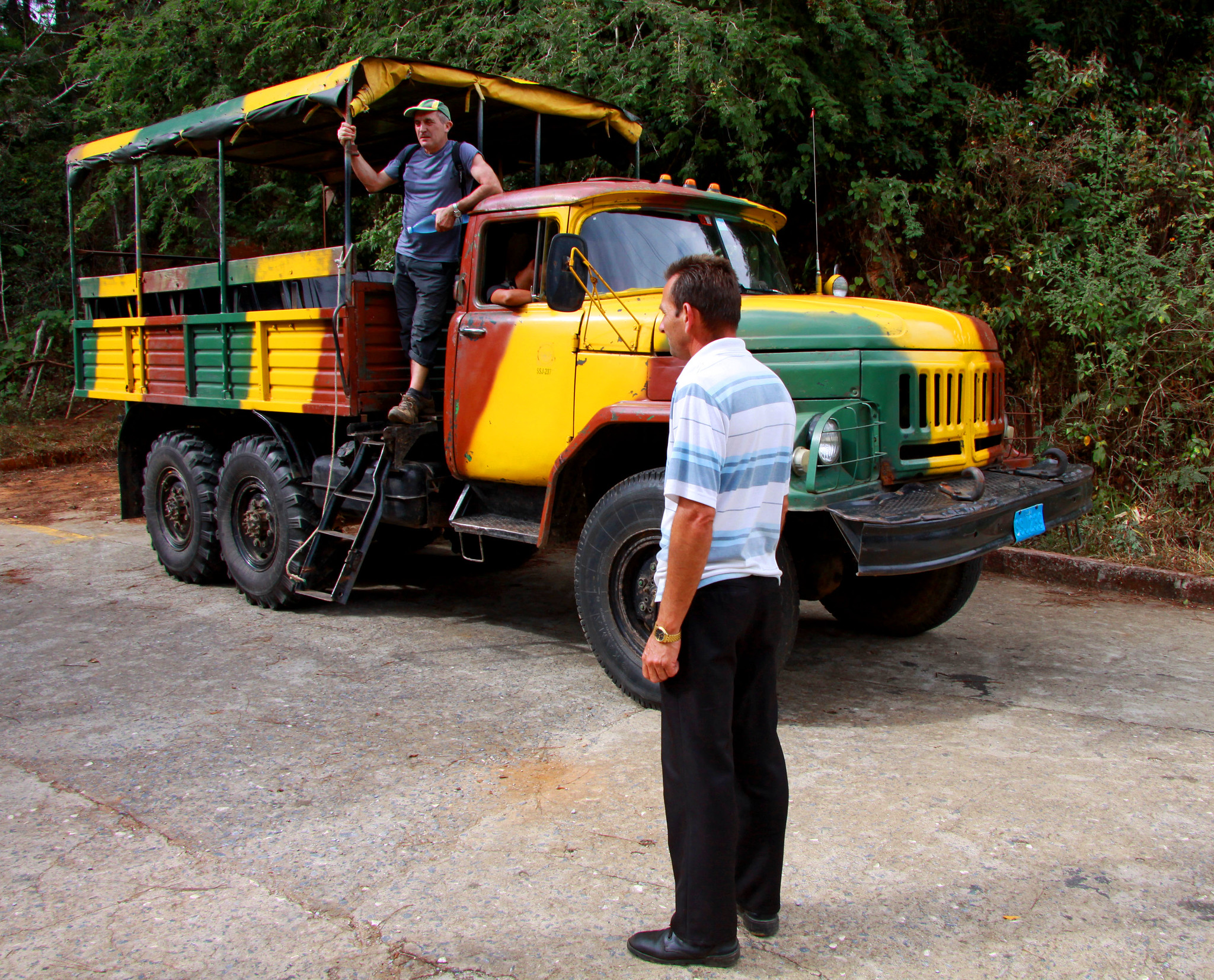 Thankfully the rough ride isn't too long, and you soon get to the best part of the tour, exploring the flora and fauna on the area's most scenic hiking trails. A 3km hike along the Guanayara River includes a stop at the beautiful Cascado El Rocio waterfall, the trail then continues down to Poza del Venado, a natural pool where you can enjoy a cool dip.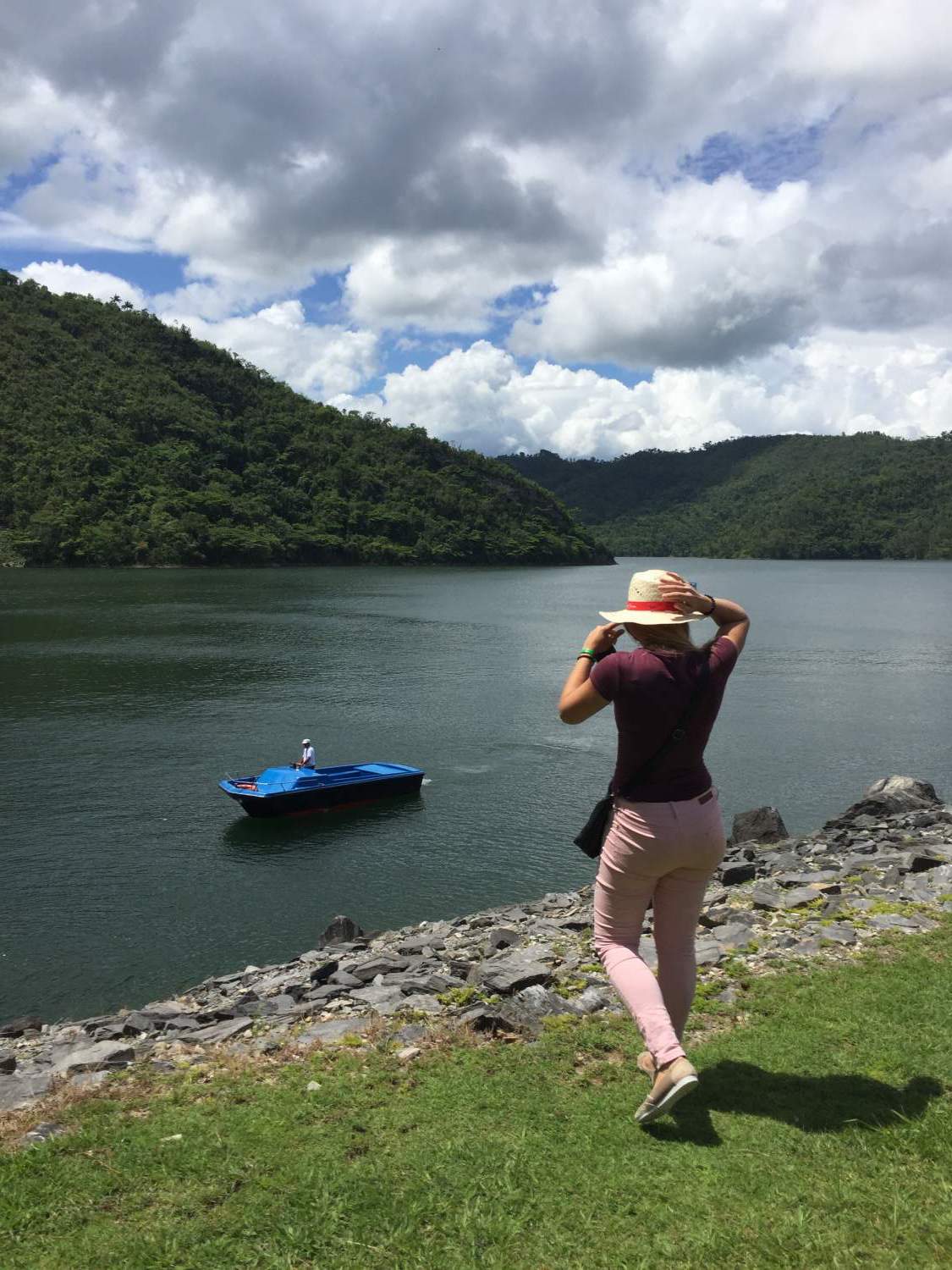 Water shoes and a swimsuit worn under clothes are recommended if you plan to swim during your visit. The tour ends with a well-deserved lunch at Casa la Gallega, a traditional Cuban hacienda, where the menu includes chicken, rice, potatoes and salad, basic Cuban fare but so tasty after a day of exploring the trails of Parque Guanayara.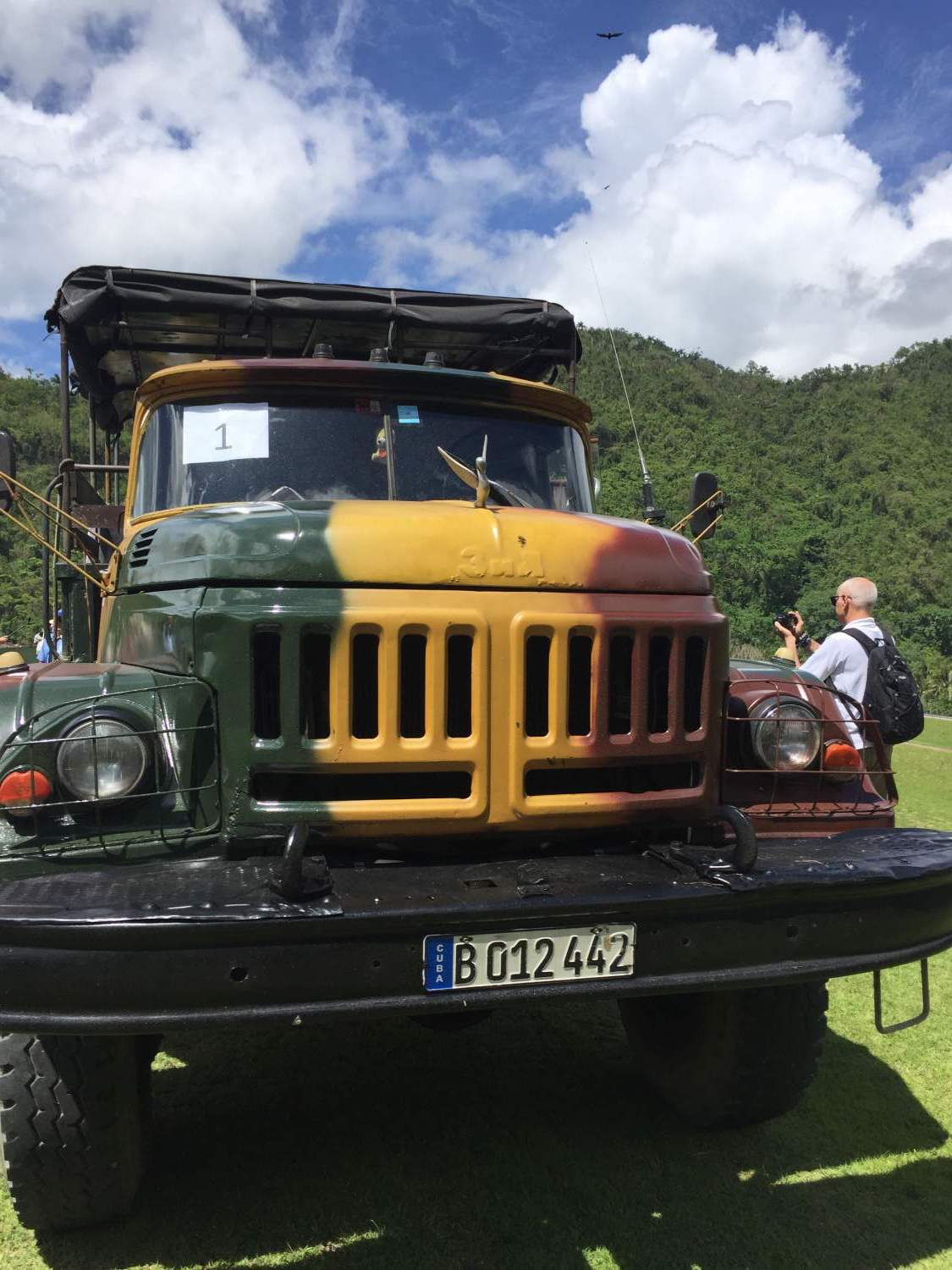 Parque Altiplano
Salto Caburni, one of the highest waterfalls in Cuba, is located in Parque Altiplano. This eco-park is the most developed area in Topes de Collantes with hotels, a museum of contemporary Cuban art, Casa de Café Coffee House and Mi Retiro restaurant. Most of the hiking trails in this park are well marked and can be easily accessed without the need of guide but we recommend you discuss your hiking plans with staff at the park entrance.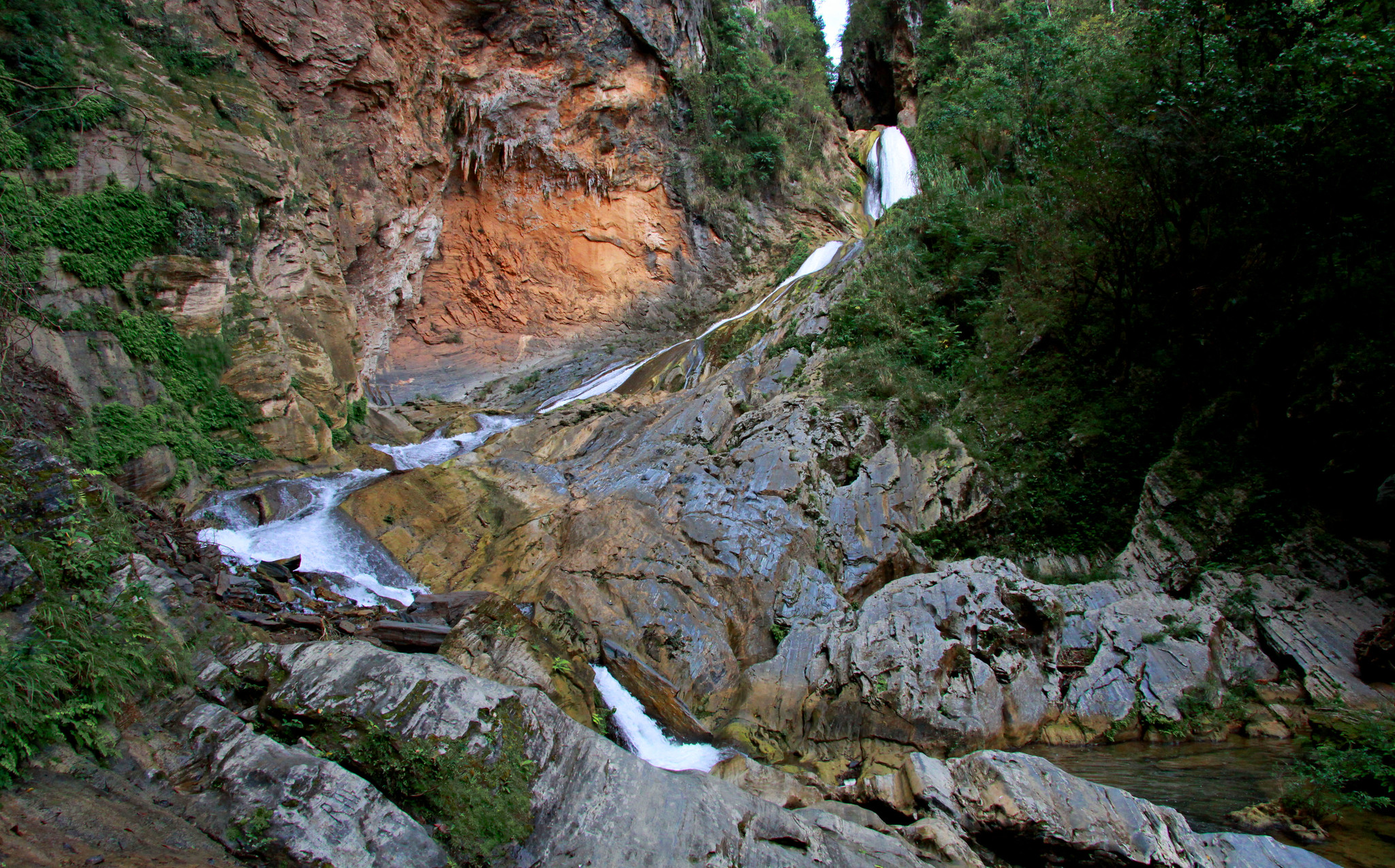 The trailhead to Salto Caburni starts at the Kurhotel Escambray, a hotel and former tuberculosis treatment centre, the first part of the hike is relatively easy but be ready for an intense uphill return trek after your stop at the waterfalls and large natural pool below the falls. We recommend wearing hiking shoes, taking rest breaks and bring water especially on warm, sunny days. If time permits and you are brave continue your hike upwards above the falls by accessing a wooden ladder to La Cascada where you can climb a rock face on a steep incline. Good shoes are must on this climb. The views are spectacular with surrounding rock canyons, and as you climb the slippery rocky slope, you'll be experiencing the rush of the river as it cascades down the rocks beside and below you. 
End your day at Parque Altiplano with a visit to Casa Museo Del Café. This interesting museum, coffee shop combo provides a very good cup of coffee and if you are a coffee aficionado, we would recommend purchasing the Arabica coffee beans. They are pricey, at about 5 CUCs for a small bag, but this is about as organic and local as you can get, and you will savour every last drop.
Book your trip to Cayo Santa Maria  now and start planning your own adventure tour of Cuba's incredible Topes de Collantes.
Cover photo credit: Guillaume Baviere
The comments and contributions expressed are assumed only by the author. The recommendations, intentions or opinions expressed are not necessarily those of Transat AT Inc. or its affiliates. See terms of use of the Air Transat website.