If you're travelling to the largest island in the Caribbean, your island to-do list should include a visit to some of the best cigar and rum in Cuba. These world famous exports are found on every street corner in every town in the country and it is a challenge to figure out which of the many hotspots are worthy of missing a few precious hours of beloved beach time during your holiday. Here are our top picks to sip and to puff the good stuff throughout Cuba.
Cigar and Rum in Cuba: Where To Go
Havana
Havana is ground zero for the best rum and cigar experiences in Cuba. A visit to Old Havana should include a stop at two of Cuba's watering holes made famous by Nobel Prize winning author Ernest Hemingway during his time in the city.
Sipping a Daiquiri at El Floridita
Hemingway was fond of rum, well let's say Hemingway was fond of drinking, and he spent much of his leisure time sipping fine spirits, so one would expect that he would be an expert at choosing the right place and the right drink for any occasion. We do know that he spent a lot of time at El Floridita in Old Havana. Legend says he dropped into the bar one day and noticed the popularity of the frozen Daiquiri, a fruity drink created by El Floridita's owner. Hemingway sampled an offering and declared he would prefer it without sugar and double the rum. The bartender prepared the drink to Hemingway's taste and a new drink was born, the Papa Hemingway Daiquiri. Today, the bar is filled with Hemingway memorabilia and tourists drinking in both the ambience of its lovely mid century décor and rum daiquiris.
Mojitos are a Must at Havana's Bodeguita Del Medio
It is said that the mojito was first created here and it has also been said that Hemingway enjoyed mojitos at the Bodeguita. Both of these claims have been disputed, but what is undisputed is the bohemian charm of this little spot on Calle Empedrado in Havana. For decades it has been a popular place for Havana's cultural elites to see and been seen in the city, the bar's walls are now wonderfully covered with graffiti penned by tourists and a few of its more famous clientele.
An Ode to Rum at the Havana Club Museum
Around the corner from El Floridita, on Avenida del Puerto you'll find the Havana Club Museum, home to everything you need to know about the history of rum in Cuba, how it's made, as well as a sweet little cocktail bar where you can sample fine mojitos, daiquiris or sip some golden rum aged to perfection. Havana Club doesn't do any actual rum distilling in the city, their largest distilleries can be found in Santa Cruz del Norte and in San Jose. Both are about an hour from the city, and unfortunately, neither offers tours at this time.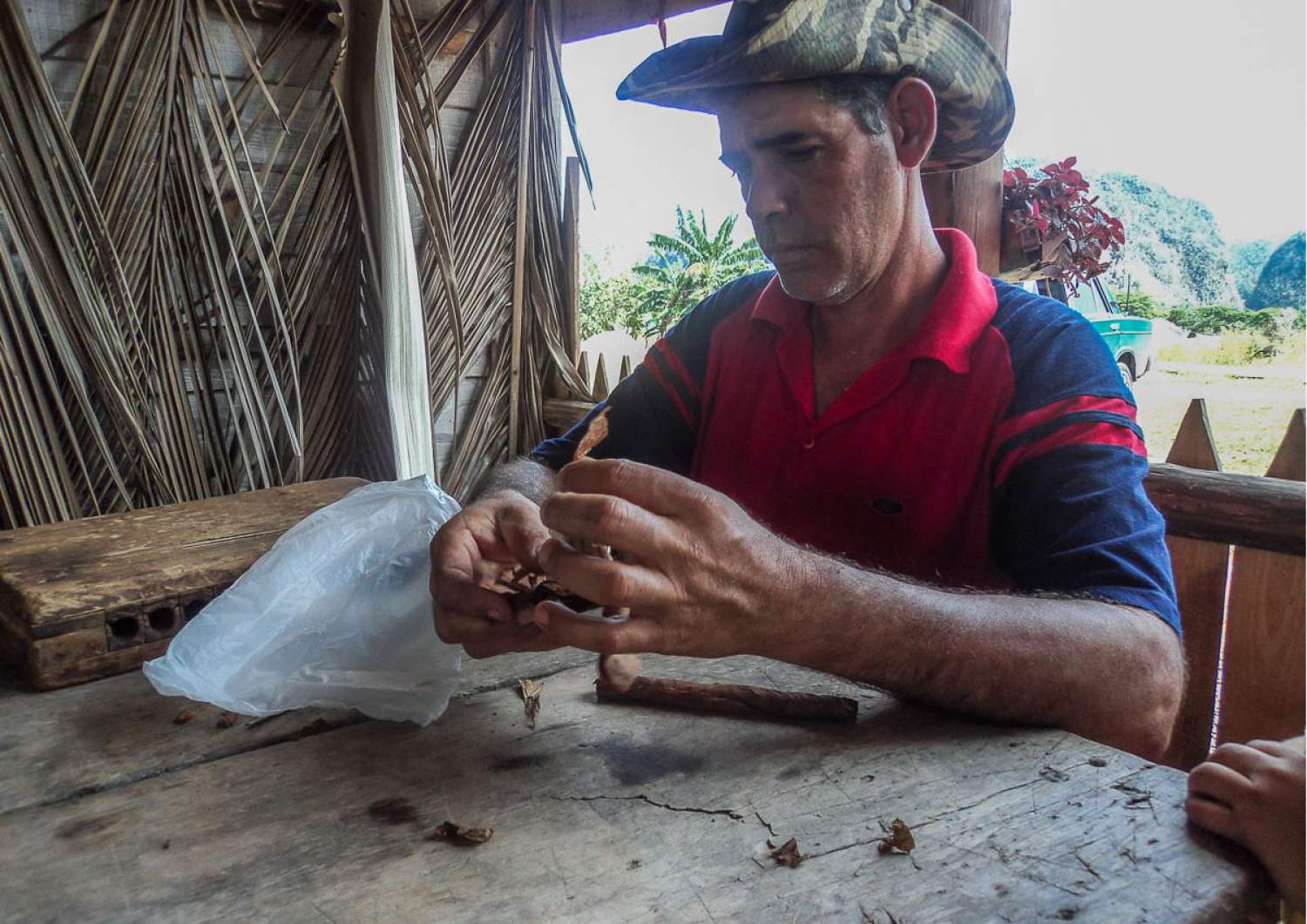 Finding your Cigar in Havana
Walking through Old Havana you'll spy many cigar smoking women dressed up in hot retro style sitting on a doorstep, eager to help you take that perfect Instagram photo for a mere one or two CUC's (Cuban Convertible Pesos). Havana and cigars are two things that go together well, the city boasts some of the best places in the country to buy and to puff Cuba's most beloved tobacco leaf product. Here are some of our favourites.
Partagas Factory and Cigar Shop
The Partagas Factory and Cigar Shop on Calle Industria is housed in a beautiful, ancient building that is showing its age and has recently closed for renovations. The factory production has moved to El Rey del Mundo, and you can easily hire a taxi to take you to the new location, but remember, you must purchase a tour ticket through one of Havana's hotels before heading to the factory. We would still recommend a visit to the cigar store operating on the premises, they offer a decent range of brands, beautiful hand carved humidors and you can have a look at photos of the factory's many famous visitors.
La Casa del Habano Stores
The La Casa del Habano cigar stores are found throughout Cuba and they are government controlled, so the quality and pricing is consistent throughout the country. Some are standalone stores and others can be found in hotels. You will not find fake Cohibas here.  You can find a list of La Casa Habano stores located both in Cuba and worldwide at lacasadelhabano.com
Our favourite La Casa del Habano in Havana is located on the second floor of Hotel Conde de Villanueva on Calle Mercaderes #202. After visiting the store, head to the hotel's cosy cigar lounge, sit back and relax while you smoke a delicious cigar rolled by one of the city's best tobacco rollers. The hotel also offers nine rooms with each named after a famous tobacco region or plantation in Cuba.
Cigar and Rum in Cuba: Elsewhere on the island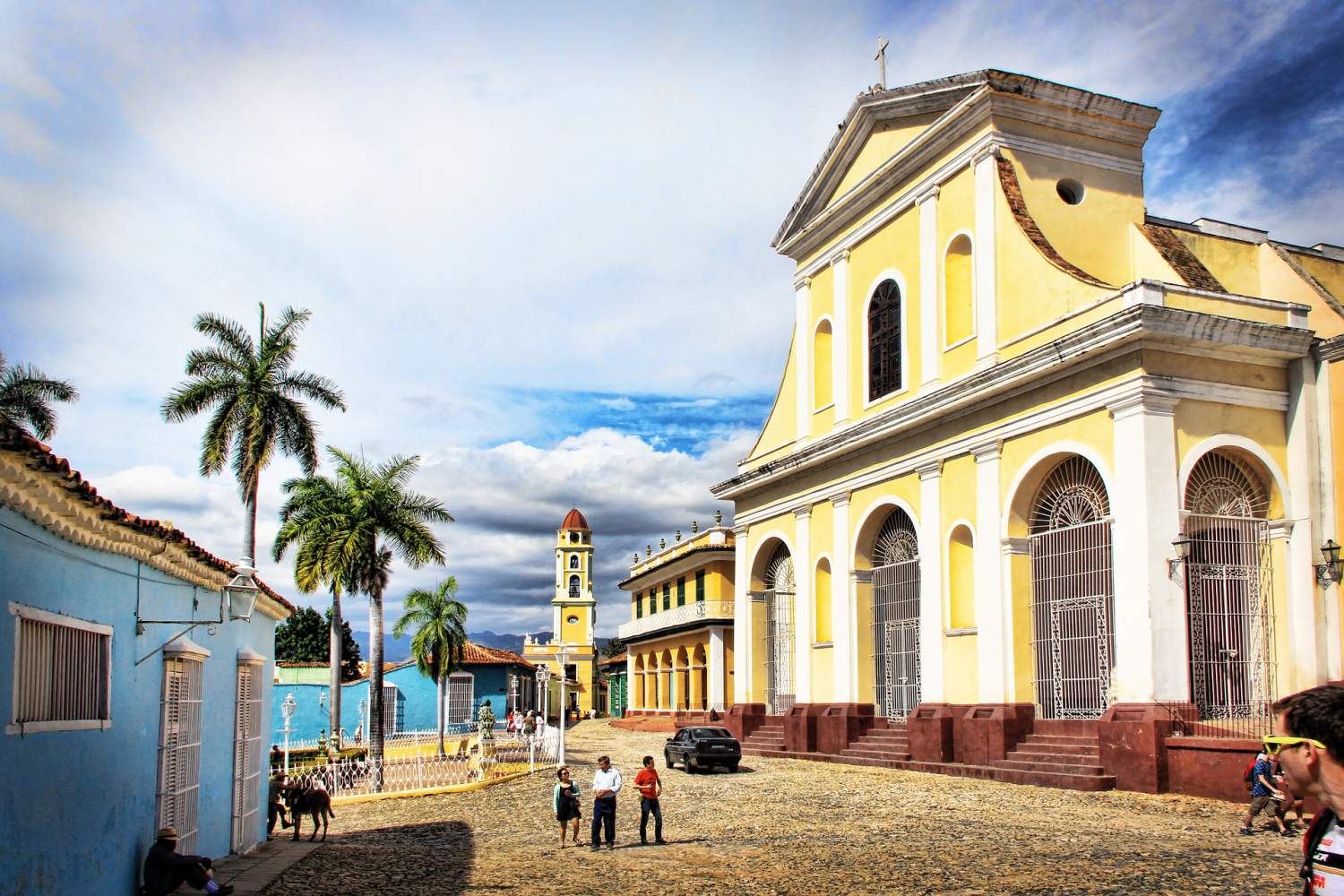 Cuba's Premier Tobacco Region: Pinar Del Rio
Located about two hours west of Havana, the Pinar Del Rio region of Cuba produces about 70% of the country's tobacco crop and is an ideal day trip from Havana. This lush, green oasis is dotted with tobacco farms blessed with some of the world's most fertile soil.
Two places that are worthy of a visit in this region is the Francisco Donatien Factory on Calle Antonio #157 and the Alejandro Robaina Tobacco Plantation in San Luis, Pinar del Rio. The Donatien Factory is located in the centre of Pinar del Rio city, and the factory itself is small but they do offer tours for tourists.  Donatien also has an excellent onsite cigar store where you can find brands of cigars that are hard to get in Havana.
Alejandro Robaina Tobacco Plantation
The Robaina Plantation has been growing tobacco since 1845 and is one of Cuba's best-known and respected plantations. Alejandro Robaina, the legendary man behind the Robaina Brand Cigar, passed away in 2010 but the family continues to grow tobacco with care and pride.
Located outside of the small town of San Luis, you can reach the farm by driving on the Carretera Central Highway southwest out of Pinar del Río, at about the 12km mark, turn left toward San Luis, continue for 3km until you see the sign for Robaina Farms, turn left and continue down the small road for 1.5 kilometres and then you should see the plantation.
Luckily for tourists, tobacco season runs from October to February, an ideal time to visit the warmth of Cuba and to see tobacco plants ripen in the field. Tours are run daily between the hours of 9am to 5pm.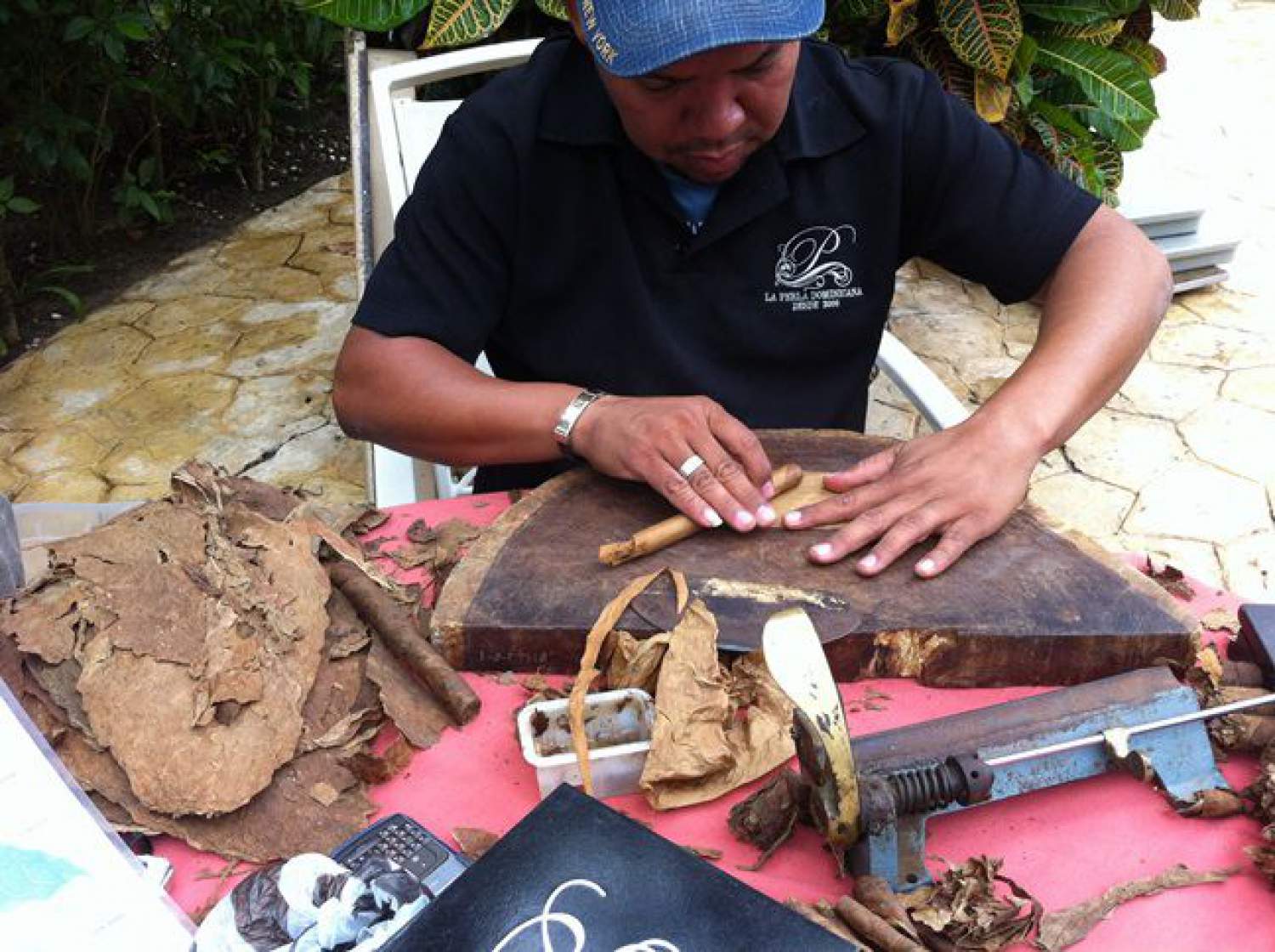 Varadero Day Trip to Arechabala Rum Factory
The birthplace of Havana Club rum is located an easy 20 kilometres from Varadero in the small city of Cárdenas. The Arechabala family founded the rum distillery in 1878 and created the Havana Club brand in 1934, the rest is history, with the brand fast becoming a worldwide favourite. Close to the city's waterfront, the Arechabala Rum Factory produces Varader and Buccanero rums and offers daily tours between 9am and 4pm.
A Visit to Santiago de Cuba for Bacardi History
Santiago de Cuba is located about three hours south of Holguin, the city is where Bacardi Rum got its start in 1838. After the Cuban Revolution, the Bacardi family fled Cuba and the government nationalised the country's rum distilleries. The Bacardi factory is found at Avenida Jesus Menendez, near Narciso Lopez, and it continues to produce rum under the Caney label, among others. There is also a tourist bar on the property where you can taste or buy rum made in the original Bacardi Factory, how cool is that? You can also visit the Bacardi Museum at Pio Rosada y Aguilera in Santiago, although this is primarily an art gallery founded by the family before they fled Cuba, the museum also has information about the history of Santiago and the Bacardi family.
Daiquiri and Drinks in Santiago
One of the world's most popular drinks, the Daiquiri, got its start in Cuba. Daiquiri is a beach and iron mine located near Santiago de Cuba. Legend tells us that Jennings Cox, a mining engineer invented the drink at the Venus Bar in Santiago.  The bar is no longer, but you can head to Casa de las Tradiciones, another fine place to hang out and drink rum in Santiago. Tucked away in the Tivoli district of Santiago, on General J Rabi #154, this is the spot to sip anything with Havana Club, and enjoy the ambience of Cuba's gritty music scene. We can't imagine a better spot to drink rum, right in the birthplace of Bacardi rum, while listening to some of Cuba's best music!
Explore Cuba's rum and cigar hot spots to enjoy a taste of authentic Cuba, a land of culture, beauty, mojitos , daiquiris, and Cohibas.
Find travel information and great tips for finding cigar and rum in Cuba here.
---
The comments and contributions expressed are assumed only by the author. The recommendations, intentions or opinions expressed are not necessarily those of Transat AT Inc. or its affiliates. See terms of use of the Air Transat website.