Article by Mackenzie Patterson. This article was originally featured in the Weddingbells special feature in the Transat 2017-2018 Weddings brochure.
From curating your guest list to sticking to a budget, planning a destination wedding can be a tricky business. There is no wrong or right when it comes to etiquette, but you'll want to avoid any issues that may put a damper on your celebration. Have no fear: for every difficult question, there's an answer that's sure to keep all your guests (and, more importantly, you!) happy on your big day.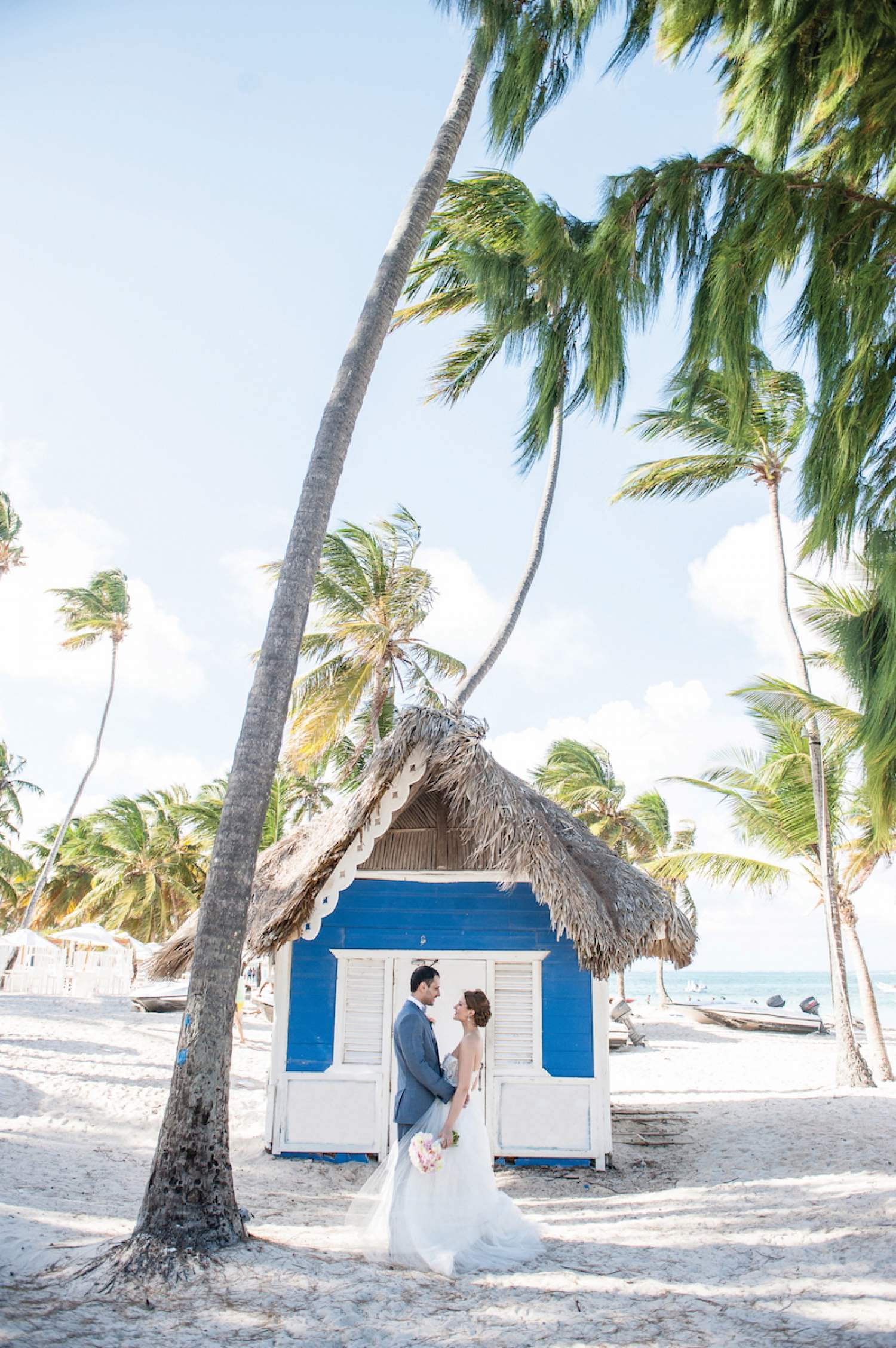 Q: Should I pay for all my guests' room and board for my destination wedding?
A: Generally, it's up to your guests to pay for their flight and accommodation for your wedding. You're providing the party, food and drinks, so it's okay to tell your guests that the costs of transportation and hotel are theirs to cover. One thing you can do is reserve a block of rooms for your guests and let them take the lead from there.
Q: What's the best way to give my guests the lowdown about my destination wedding? There's too much information to put on the invite!
A: For a larger destination wedding or weekend event, creating a website for your guests to peruse is the easiest option. That way, all the info your guests will need, such as dates, times, itineraries, etc., is in one place, and you can simply send out the link instead of answering the same questions over and over again!
Q: How many people should I invite to my destination wedding? What if some people can't make it due to work or prior commitments?
A: This one is really up to you! You can make your destination wedding as large or as intimate as your heart desires, but be aware that not everyone you invite will be able to make it. This can be a good thing or a bad thing, depending on the guest. For the people you really want to attend who won't be able to make it, hold a smaller dinner or party once you're back home so they can celebrate your big day with you and your spouse.
Q: When should I send out my save-the-dates and invitations?
A: If you're planning a destination wedding, it's important to give your guests as much advanced notice as possible. You'll want to send out your save-the-dates as soon as you've booked your venue, and your invitations not long after that to ensure that your friends and family members have enough time to save up some cash, book their flights and free up their schedules. As a rough timeline, send out your save-the-dates a minimum of one year in advance, and your invites a minimum of six months before the big day.
***
Where should your Destination Wedding take place? Discover the 15 countries Transat serves in the South.
For more wedding inspiration, visit Weddingbells' website.
Cover photo credit: Mango Studios.
The comments and contributions expressed are assumed only by the author. The recommendations, intentions or opinions expressed are not necessarily those of Transat AT Inc. or its affiliates. See terms of use of the Air Transat website.