Article by Jen O'Brien. This article was originally featured in the Weddingbells special feature in the Transat 2017-2018 Weddings brochure.
Here is how to control what gets posted at your destination wedding without confiscating your guests' smartphones.
Snapchat, Instagram and Facebook have become such a massive part of daily life, it can be hard to disconnect—even during life's most momentous events. Destination weddings in particular present a myriad of social media-worthy photo and video ops, so if you're concerned about controlling coverage of your event, you're going to need to be extra vigilant when it comes to creating (and enforcing) social media guidelines. After all, the last thing any bride wants is to wake up the morning after the main event to find her Facebook feed filled with unflattering wedding photos. Here are a few precautionary measures you can take to ensure your big day is properly represented on social media.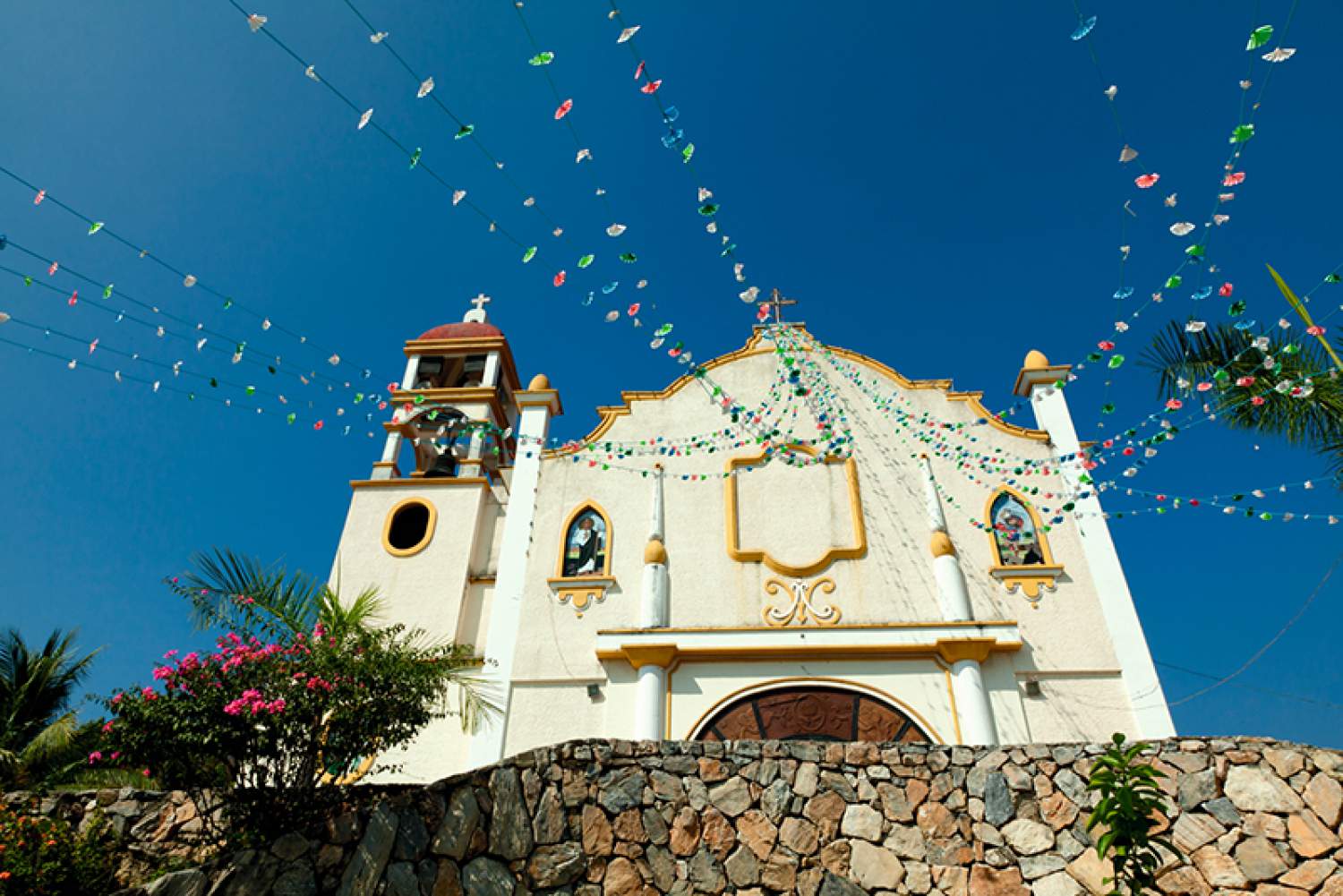 1. Create Social Media Rules and Reinforce Them
If you'd prefer that guests refrain from taking photos during your ceremony, spell it out from the get-go. Include a note on your invitations, repeat the message on your wedding programs or signage and have your officiant give one more reminder before the ceremony gets underway.
2. Create a Hashtag
The best way to keep track of what your guests are sharing is to create a custom wedding hashtag for your event. Your hashtag should appear on all of your wedding stationery and signage, you can even print it on welcome tote bags filled with snacks and sunscreen, which you can leave in guests' rooms as a little surprise. On your big day, appoint a member of your bridal party to monitor the feed to ensure all of the shots being shared are up to snuff.
3. Adjust Your Privacy Settings
Updating your privacy settings before the main event is always a good idea. All it takes is for your university roommate to have one too many piña coladas and all of a sudden your Facebook feed could be filled with bizarre shots of your event. To prevent this, go into Facebook and adjust your tagging settings so that you can review posts before they appear on your timeline.
The Pro Selfie Toolkit
Pack these smartphone essentials to ensure all of your wedding selfies are Kimye quality
Lumee: Kim Kardashian's favourite light-up smartphone case instantly illuminates your complexion for flawless selfies.
Selfie stick: The ultimate tool for group shots on the beach, selfie sticks also make fun bridesmaids' gifts for snap-happy pals.
Tropical props: Don't forget the pineapples! Pack a range of fun cardboard photo props to take your destination wedding shots to the next level.
***
To discuss with one of our Destination Wedding experts and learn more about the extras we offer to newlyweds, visit our website!
For more wedding inspiration, visit Weddingbells' website.
Cover photo credit: Mango Studios.
The comments and contributions expressed are assumed only by the author. The recommendations, intentions or opinions expressed are not necessarily those of Transat AT Inc. or its affiliates. See terms of use of the Air Transat website.