Not to take anything away from picture-perfect Tuscany, green rolling hills with multi-centennial wineries and lavish estates are pretty amazing indeed, but as with several other regions in Italy, the crowds can be a bit much to handle. That's precisely where under-the-radar, next-door neighbour Emilia Romagna swoops in as the next best destination in Italy with its emblematic culinary traditions, its long-standing wine heritage and its carefree attitude.
Bologna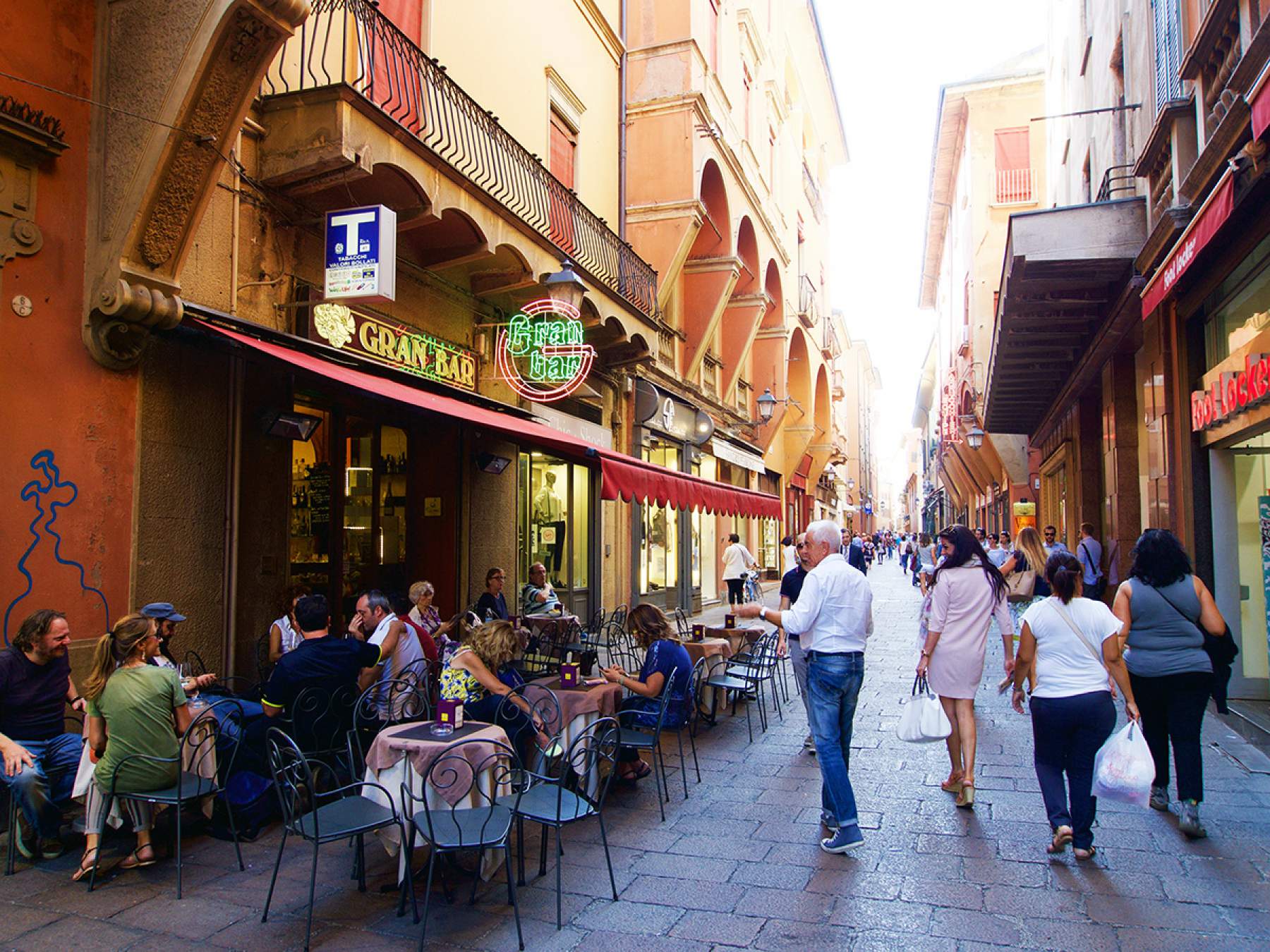 Rivalling Rome and Florence as far as arts go, as well as Pisa as far as eyebrow-raising architecture is concerned, Bologna is truly a delight. Emilia Romagna's capital city has been occupied by various groups since at least 1000 BC, for one century in the Middle Ages it was the fifth largest European city based on population. A UNESCO City of Music home to the Western world's oldest university, to invaluable cultural heritage and a first-class city with one of the highest quality of life in the country, Bologna has one of the best-preserved historical centres in Italy thanks to extensive restoration and conservation policies established in the post-war 1970s.
A few fun things to do in Bologna:
It is possible to climb the world's highest leaning tower in Bologna (move over, Pisa, you're not the tallest, just the most famous)
See the room where the first autopsy was performed at Teatro Anatomico in 1636 (not as macabre as it sounds)
Stroll through the 45-kilometres worth of porticoes across the city centre
Admire medieval heritage at the bustling Piazza Maggiore
Pop in 800-years old chapels
Hike the forested hill all the way to Sanctuary of the Madonna of San Luca
Oh, and of course, one simply does not go all the way to Bologna and skips ordering Bolognese, or as it is known in these parts, Tagliatelle al Ragu. It is served without much fanfare and in the most traditional of ways at Trattoria del Rosso.
Modena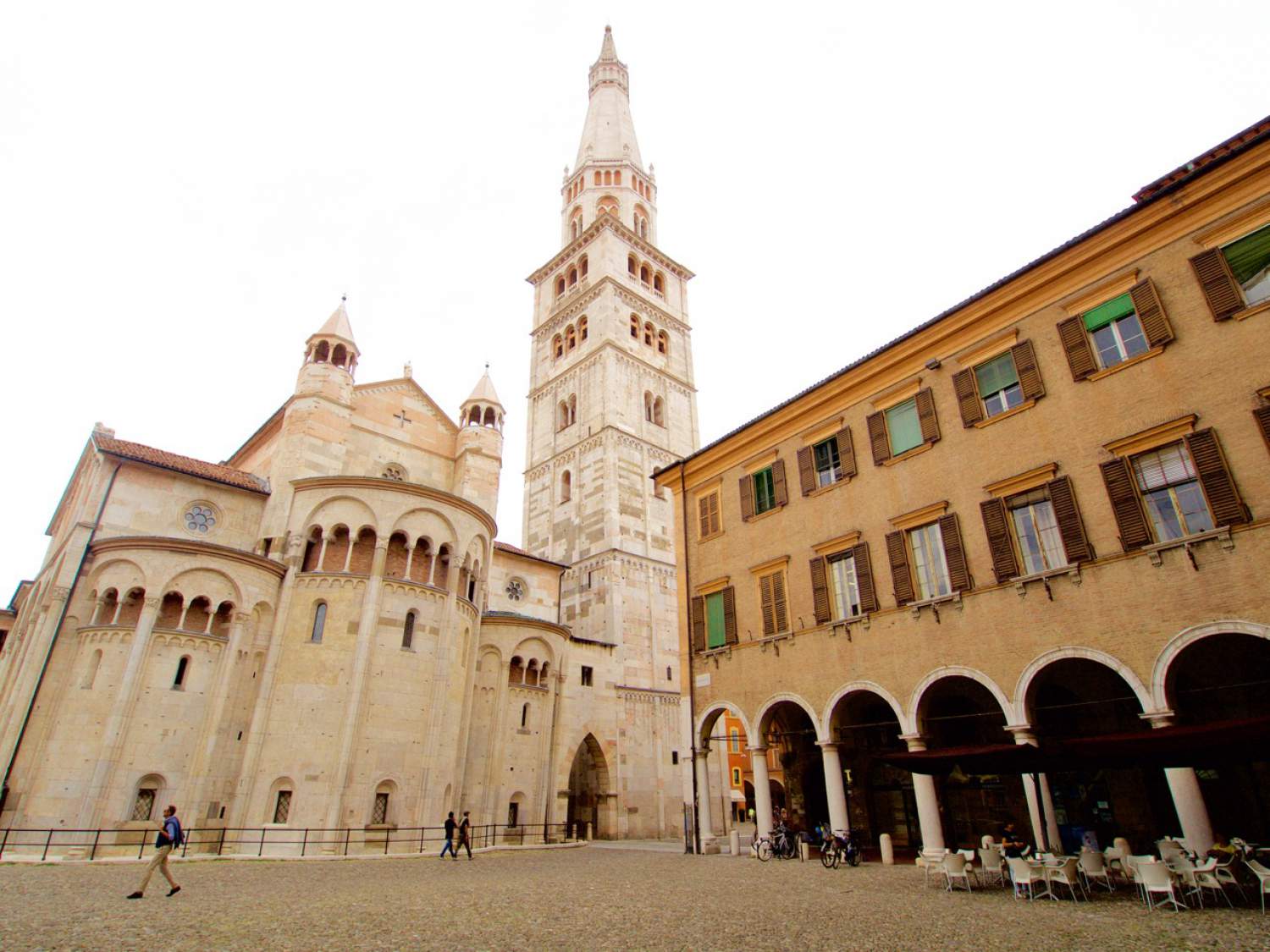 Modena is an idyllic town located on the flat plains of the sluggish Po River that is seductive to a degree that is rarely matched.
With its sprawling terraces, its UNESCO World Heritage Site and its restaurant scene (including the world's best restaurant, Osteria Francescana, a three-Michelin-star by Massimo Bottura) and its laid-back atmosphere, it's hard not to fall head over heels in love with attractive Modena. And if the Italian sun gets to be a bit much, don't retire to your hotel room just yet; continue exploring thanks to Modena's vast network of elegant arcades shielding pâtisseries, bakeries, boutiques and gelato stands from the blaring afternoon light. These arcades have become the city's signature architectural style and are a joy to photograph.
And although Modena itself is a great little city in which visitors can spend leisurely afternoons drinking wine or coffee on a terrasse and exploring the arcades, there is a myriad of possible day trips right outside the city that are also well worth a visit. Local experts would even go as far as to suggest using Modena as a home base and spend office hours exploring the vicinity of the city. If you can't be bothered to drive, no problem: the Ferrari & Pavarotti Land shuttle bus card takes visitors on themed loops in the beautiful countryside of Emilia-Romagna.
Either way, here is a couple of places that are particularly worthwhile, both for the Italy aficionado or neophyte:
All photo credits: Marie-Eve Vallieres