The Greek Islands, particularly the Cyclades, are one of the most famous Greece holiday destinations. But beyond popular destinations such as Mykonos and Santorini, there are many hidden treasures to discover in this legendary archipelago. Today, Marie-Christine takes you to a lesser-known island which is well worth a visit: Sifnos.
Sifnos is not only known as the gastronomic destination of the Cyclades. It is also a charming island with traditional villages and unspoiled beaches. Whether you're looking for an authentic Greek experience, to dine out, or to hike, you've come to the right place.
Explore the village of Kastro
On the eastern side of the island, perched on a cliff overlooking the Aegean Sea, lies one of the most picturesque areas of Sifnos: the ancient village of Kastro. Here are some suggestions of things to do in Kastro after you've taken a long walk around the fortified town.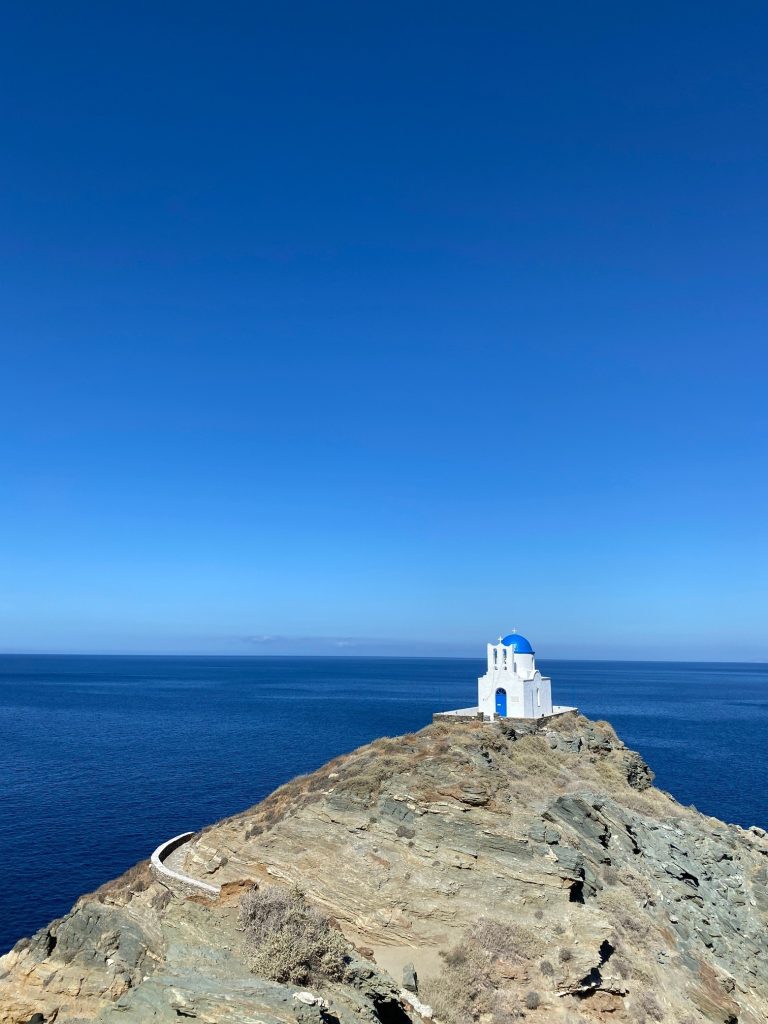 Swim at the foot of the Church of the Seven Martyrs
Just below this iconic church, a true symbol of Sifnos, lies a well-kept secret: a magnificent cluster of flat rocks where you can spend many hours to read, sunbathe and dive into the crystal clear water. It takes a little bit of courage to venture up the steep path to this corner of paradise, but the reward is well worth the effort.
Watch the sun set at the Loggia Wine Bar
Perched high above the village, this wine bar boasts an all-natural wine list that's sure to lead you to some fine discoveries. Take a seat at one of the tables along the walls of the village. Order a plate of local cured meats and cheese. Have a glass of delicious Greek wine. And, most of all, take in the view.
End the evening at the Kavos Sunrise Mojitobar
You don't necessarily think of a mojito when you think of a trip to Greece. Yet this little bar has made a name for itself with its €5 cocktails, which are not for the faint of heart, its very festive atmosphere and its extravagant owner, who has a boundless obsession with Cuban culture.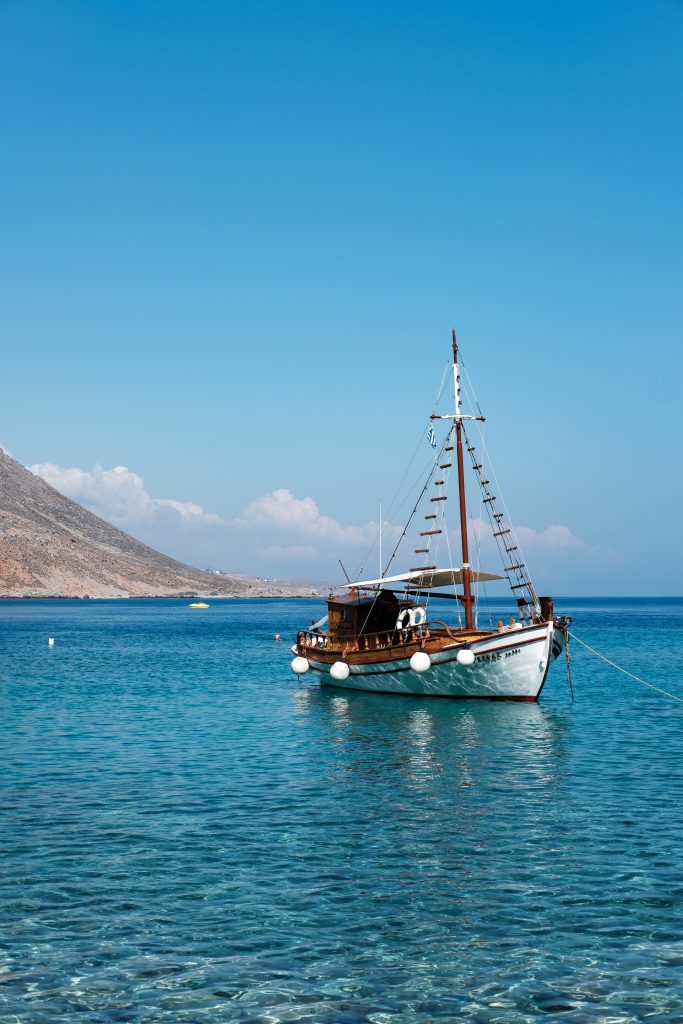 Spend an afternoon at Cheronissos
Are you in the mood for a bit of time travel? Discover the charming fishing village of Cheronissos, tucked away in a sleepy bay at the northern tip of the island. Here are two options to explore Cheronissos.
Sit down and relax at one of the two emblematic taverns
Cheronissos Fish Tavern offers traditional cuisine with freshly caught fish and seafood right on the water's edge. Order the grilled catch of the day. You can thank us later.
After a hearty meal, make your way to the church of Agios Georgios
With a full belly, head to the church of Agios Georgios. It's a 10-minute hike up. You'll be rewarded with panoramic views of Cheronissos Bay and the surrounding islands. Bonus: You'll mingle with the many goats that call this hilltop home.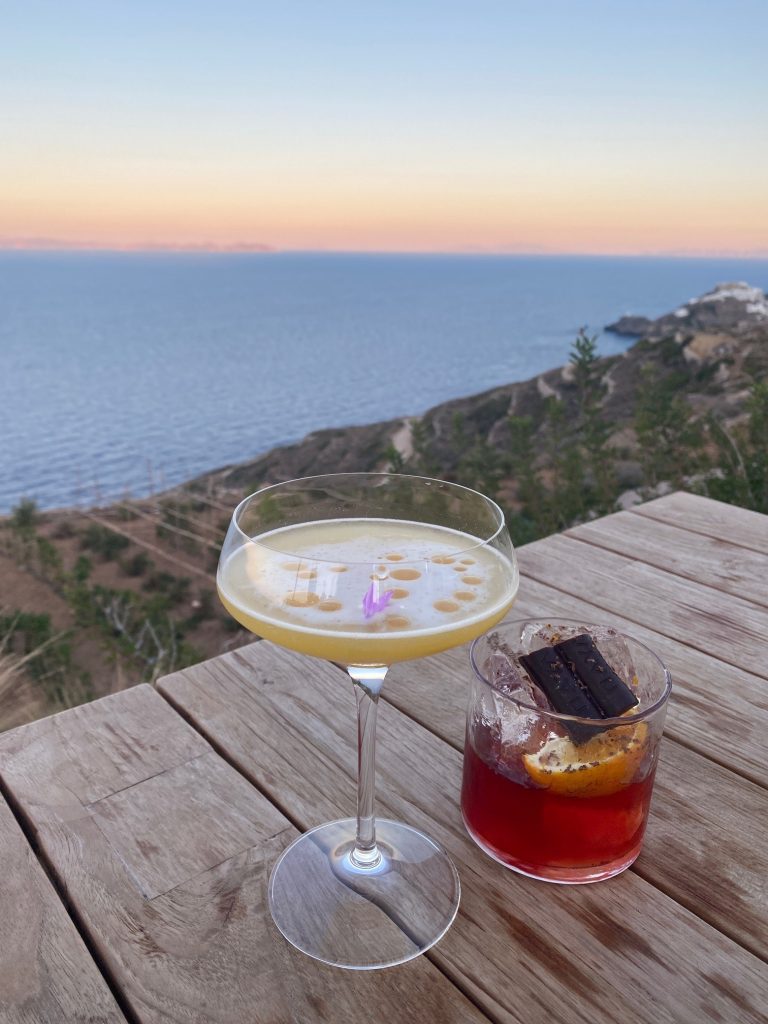 Discover the flavors of Sifnos
Sifnos is a foodie's paradise. It is also the birthplace of Nikos Tselementes, who is largely considered to be a master of modern Greek cuisine. The island is home to a plethora of great places for a taste of the famous local culinary heritage. Here are just a few.
Farm-to-table cuisine at Bostani Bar & Restaurant
In addition to its breathtaking views, the restaurant also offers a creative menu that showcases local artisans and producers. This is the epitome of Sifniote excellence.
Classy spots at Platys Gialos
A favorite haunt of yachts and celebrities is the bay of Platys Gialos. And for good reason: the beach is lined with exquisite seafood restaurants. Omega3 is one of the most well-known. But we have a soft spot for its neighbor, Maiolica Sifnos, which serves up just as decadent dishes at a more affordable price. Be sure to make a reservation in advance to get a table on the beach.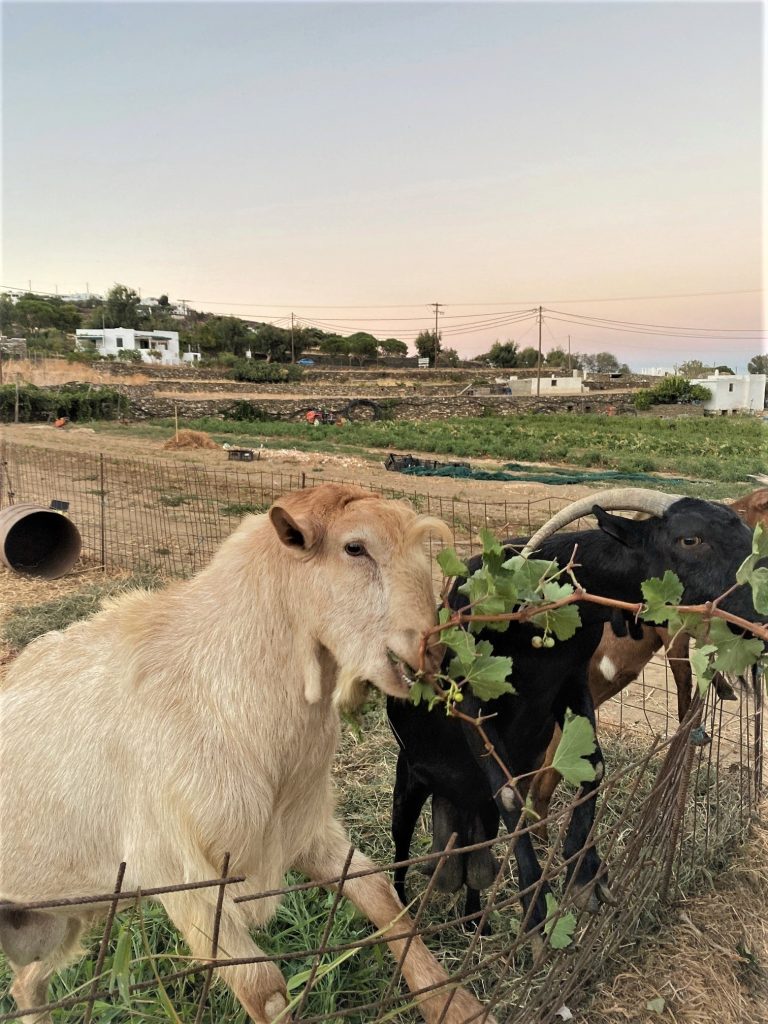 Visit Sifnos Farm Narlis and learn how to cook like locals
George is a chef and farmer in love with his land. He will gladly take you on a tour of his farm. He grows his fruits and vegetables without any water (yes, you read that right) and without any pesticides! Afterwards, he'll have you join him for a cooking lesson of traditional Sifniote recipes. This is a unique opportunity to have a chat with a local and to learn more about the history and customs of this fascinating island. And don't miss out on the opportunity to buy some beautiful handmade pottery from his son's workshop.
Stretch your legs with a hike
Don't forget to pack hiking boots! Sifnos has an extensive network of hiking trails that stretch for over 100 kilometers. One of our favorites is the trail between Platys Gialos and Fikiada bay. Here you'll find two beautiful, often deserted beaches, accessible only by walking or boating. This hike is a must on any trip to Greece!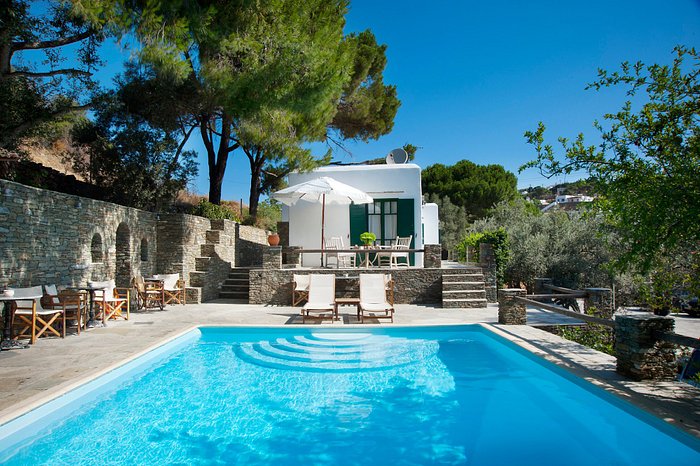 Where can you find the best hotel in the island of Sifnos?
Andromeda Sifnos B&B is a haven of peace in the heart of the Cyclades. Each morning you'll enjoy a delicious breakfast shaded by olive trees, including homemade jams that you'll want to take home with you. Don't hesitate to ask the staff about their favorite local spots and secrets – they're more than happy tos hare.