Visitors to Loma de la Cruz (Hill of the Cross) are rewarded with a spectacular urban panorama. Encircled by lush hills, Holguin gives itself completely to the viewers' gaze, inviting them to dive in. Slowly…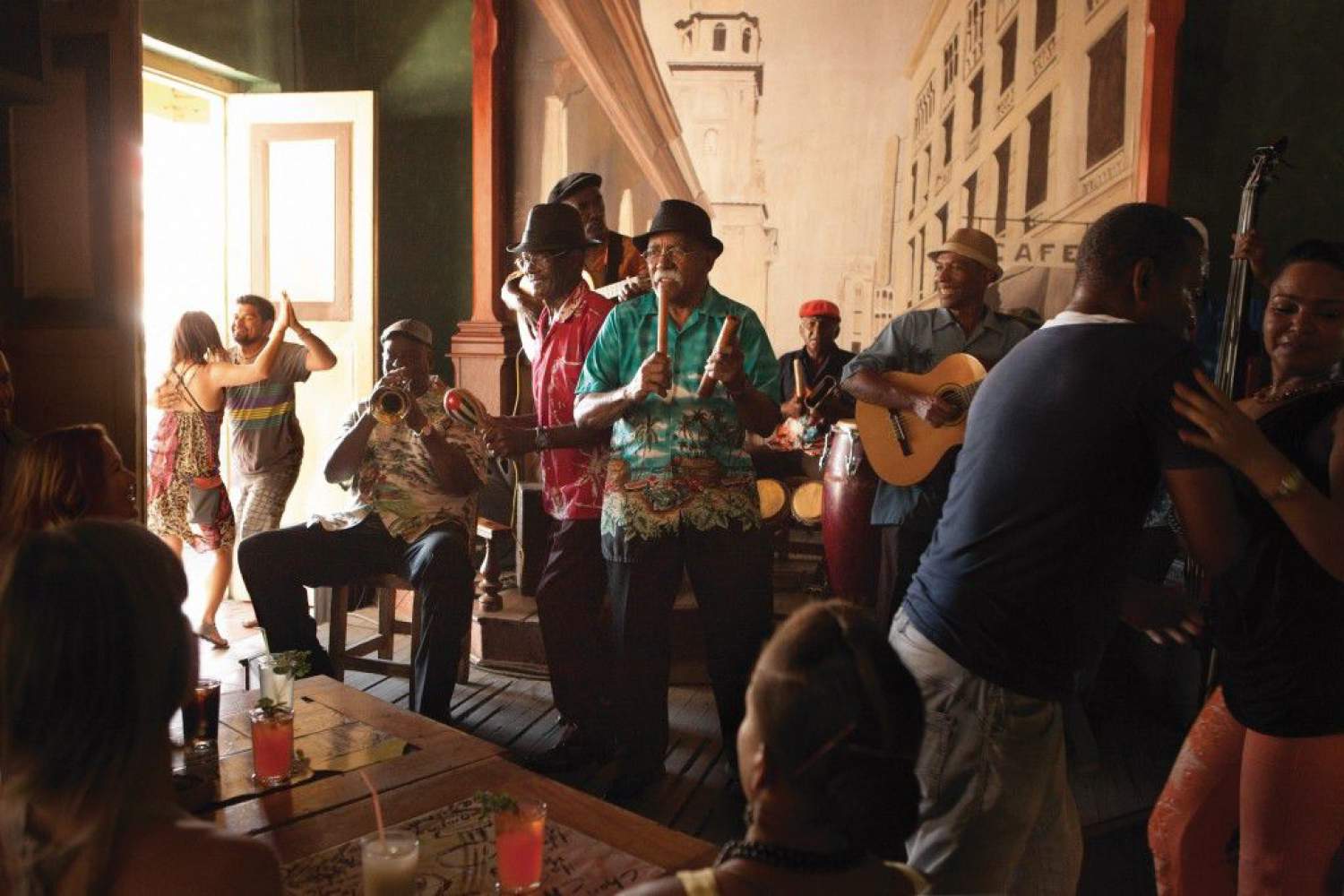 "This isn't Havana! It's calm; I need this atmosphere," says Saime, a forty-something resident of Holguin. In this discreetly charming ciudad, nicknamed the "city of parks", life happens to the beat of son, a slow rhythm descended from the mountains and the backcountry. It's the music of The Buena Vista Social Club and its late guitarist and singer, Compay Segundo, a true son of this region. In the evening, son's melancholy tunes fill Calixto Garcia Square. At Casa de la Trova, the sonero Gilberto Candela passionately serenades an adoring audience. But soon, the rhythm speeds up, and it's time for some salsa! People begin languorously dancing between the tables as they prepare to take over the small stage. Unable to resist the rhythm, Saime cries out, "Here at the Casa, we can be ourselves and dance the way we want!" It turns out this laid-back town also knows how to party, especially at pelota games at Cachorros (Puppies) Stadium. Even though the local team doesn't quite play like the mighty Industriales of Havana–or so says the former Holguin player sitting next to me–it's clear that baseball is the national sport. The bleachers are packed with thousands of men and women, young and old, shouting "Viva!" and sounding their horns.
If you want to slow things down a notch, dive in even further, towards the sea. Beyond the hills and the villages, a half hour's journey takes you to Gibara, a modest fishing town where time itself seems to be on an extended break. Modest boats gently bob on the waves in the port, while the sea breeze slowly wears at the village's cement walls. It's hard to imagine that Gibara was once nicknamed La Villa Blanca for its dazzling white facades. Still, in this little town, the red-tiled roofs and crumbling fortifications hint at bygone times, when Spain still ruled over Cuba. Seated at an outdoor café as you sip a Cuban coffee, you can watch the world go by… and experience the sensation of time standing still.
Find flight information and more great tips for travelling to Holguin here.
[cf]skyword_tracking_tag[/cf]