Actress Julianne Côté, an epicurean traveler who feels particularly loyal to the City of Light, shares the places she loves to visit whenever she's in Paris for a red carpet. It's all here: fine dining, rooftops with a view, natural wines, neighborhoods with unexpected charm. This is a must read for your next trip to Paris!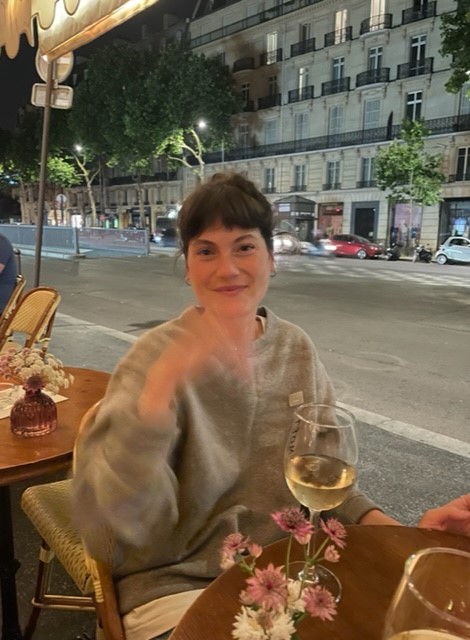 Le Bar des Prés
I just adore this restaurant. It has soft lighting and a sophisticated sushi menu. Among other things, I ordered the galette craquante, a shrimp with madras curry and avocado. From the service all the way to the cocktails, it's total perfection.
Le marché des enfants rouges
This is my must-see in the Marais district. It's a covered market with a great atmosphere, lots of little shops, the best sandwich I've ever had, little natural wine counters here and there… Ha, and it's been open since 1615. Just that.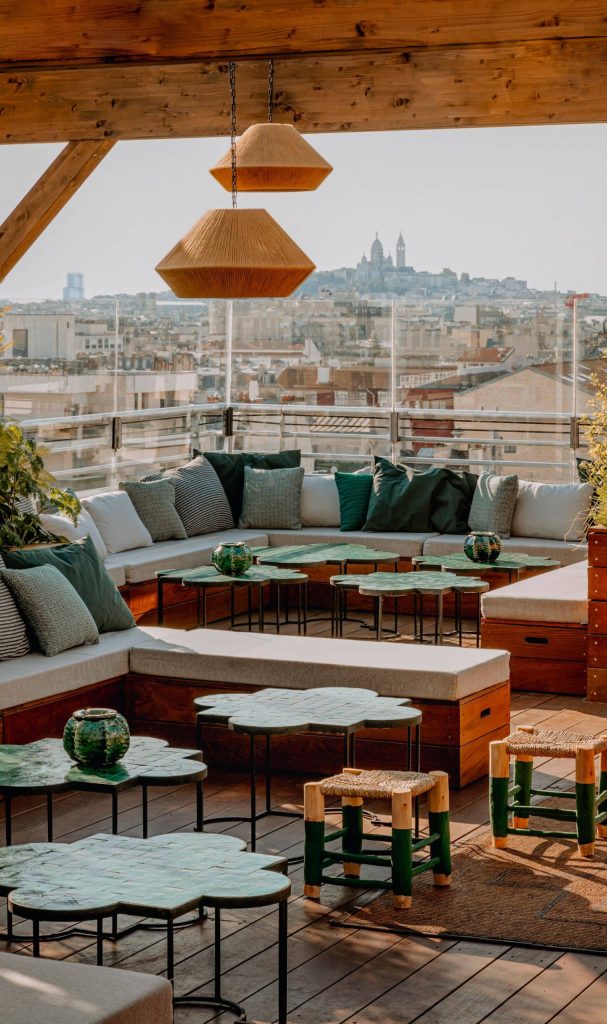 Le Perchoir
My favorite Parisian bar, located on a rooftop in the 11th arrondissement. It's somewhat hidden. You take the elevator up to the end of a dilapidated corridor. This is just the thing to make you feel important! The view is great and you are really on top of the world here. Nice and cozy for the sunset, but the cocktails are good the whole night long!
Rue Oberkampf
This is just the most adorable street for a stroll, it will definitely make you want to move to Paris! The little shops, the trees, the old-fashioned facades, the narrow passages… I just love it!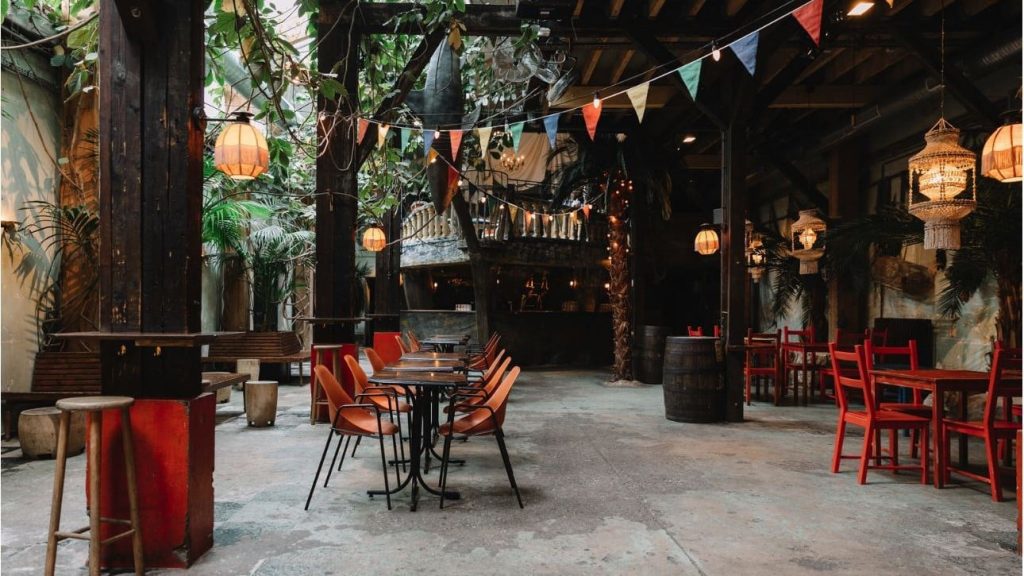 Le comptoir général
A unique place, difficult to describe or sum up, exotic, grandiose, atypical… you can get there by walking along the Canal St-Martin (which is a lovely thing in and of itself), dancing until the early hours of the morning or even having brunch on the weekend.
MERCI
Wallets, beware. MERCI is a concept store with expertely curated inventory (fashion – home – stationery – hardware). Everything is just perfect. It's an obvious place to go if you suddenly find yourself needing something new, or to pick up a little something for the girlfriends who are jealous of our dream trip. Definitely the best place to shop in Paris.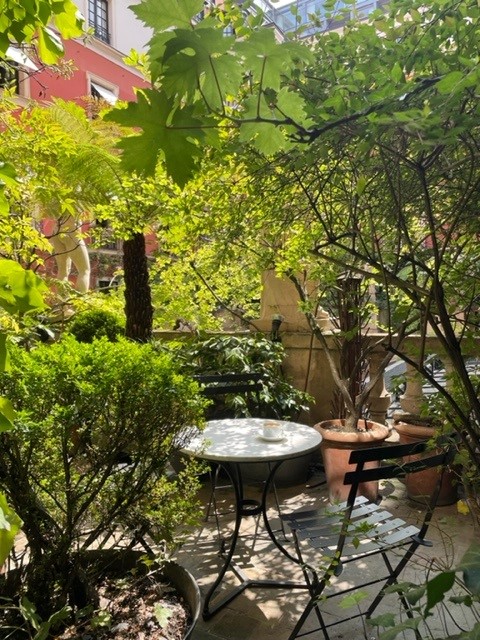 The Costes Hotel Restaurant
With its lively indoor terrace and red velvet banquettes, this is the place for an aperitif or a bite to eat (hello, shrimp fumes) in a quiet atmosphere. Dress to impress. Observe the Parisian fauna at its most elegant.
Other great things to do in Paris